2012: In Pictures
31 August 2012: Europa League Draw
Following last night's win, Newcastle entered pot 3 for the draw, which I watched online during my lunch break. We were drawn into Group D with Bordeaux (France), Brugge (Belguim) and Maritimo (Portugal).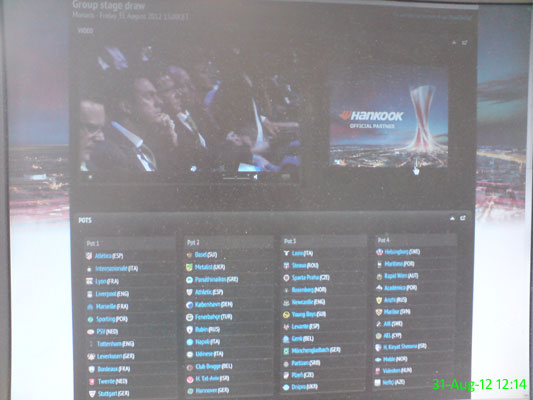 ---
30 August 2012: Newcastle 1-0 Atromitos
I went to my first match of the new season and saw Newcastle qualify for the group stages of the Europa League.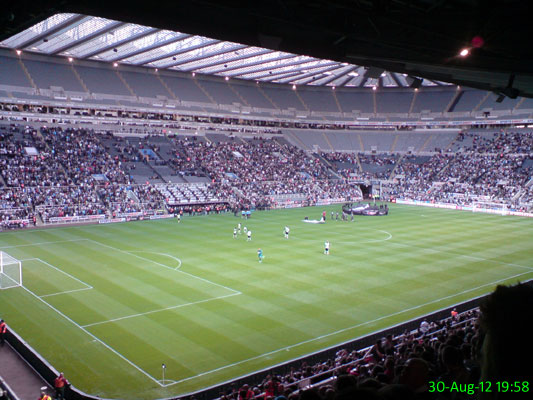 ---
29 August 2012: Jack Sprats
I took this from the top level of the number 62 bus as we stopped outside Jack Sprats, a cafe on Chillingham Road. The thing outside appears to be some sort of portable trailer item with vegetables painted on the side. I guess that's to advertise the fact that it's a vegetarian cafe.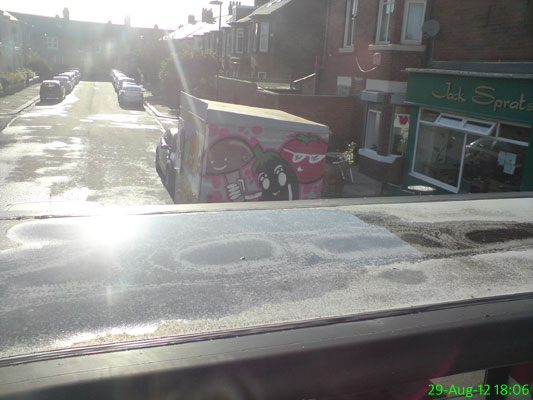 ---
28 August 2012: Warm Up
Tuesday means it's weights day at the gym, so first I do a 5 minute warm up on the rowing machine.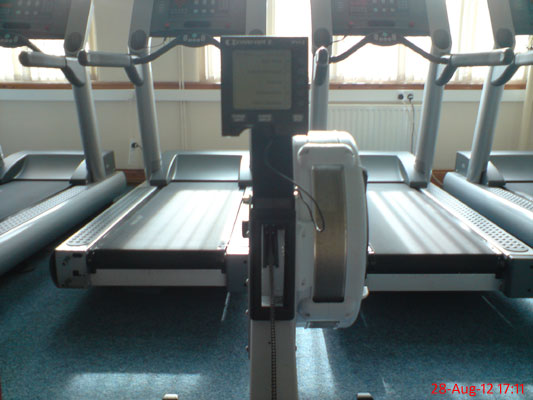 ---
27 August 2012: Stones
The source of much annoyance on the walk back from Morrisons: stones in both of my shoes.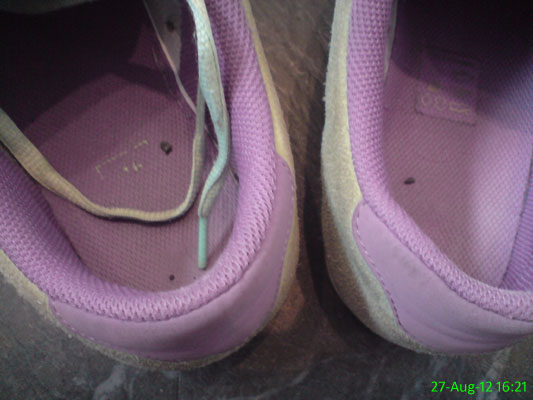 ---
26 August 2012: Challenge Complete
I piled my plate very high at the Killingworth Arms carvery, but I don't like waste so I made sure I finished it all. The last few mouthfuls were admittedly a struggle!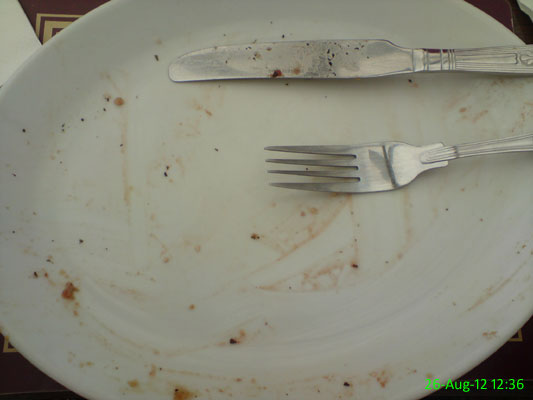 ---
25 August 2012: Katy & Phil's Wedding
Despite a last minute change of venue, everything seemed to run smoothly. We joined them for the evening celebration at Guyzance Hall.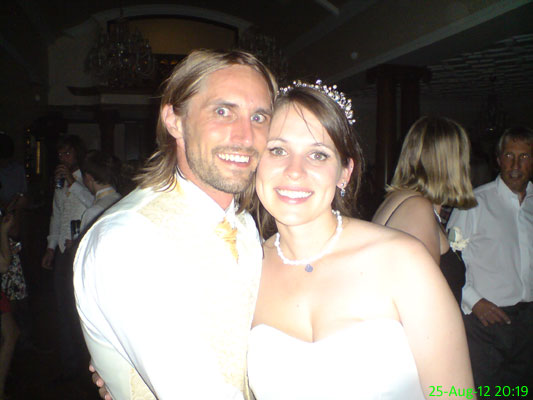 ---
24 August 2012: Sweatband
I bought this in the hope it will make me feel more like someone who enjoys running.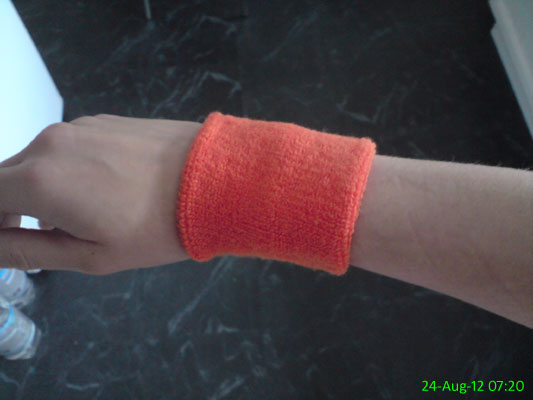 ---
23 August 2012: Station Quiz
After watching Newcastle play Atromitos in the away leg of the Europa League qualifier at the Station we decided to stay for the quiz. We came very close to winning.. but didn't quite get there. Maybe next time!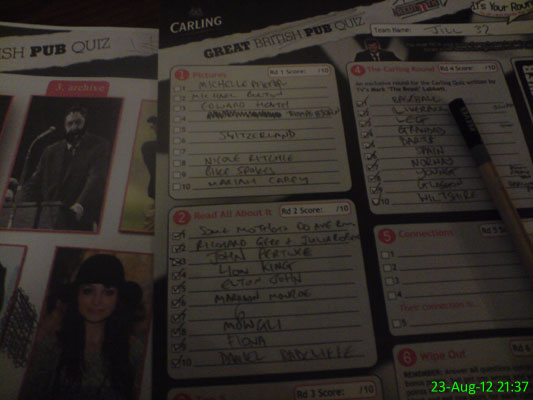 ---
22 August 2012: Speckled
This is about my limit as far as speckled bananas are concerned, so it's pretty safe to say I'm not looking forward to the one I have left for tomorrow. I will never understand people who can eat them when they're almost completely black.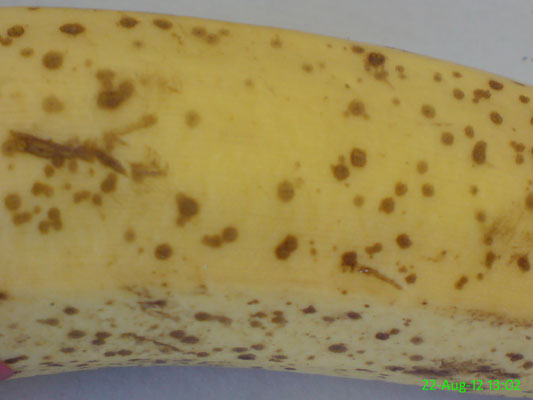 ---
21 August 2012: Fit Five Fail
I was forced to give up on this puzzle because it was frying my brain. I think I was just having an off day, but feel free to sit and feel nice and smug if you can work it all out.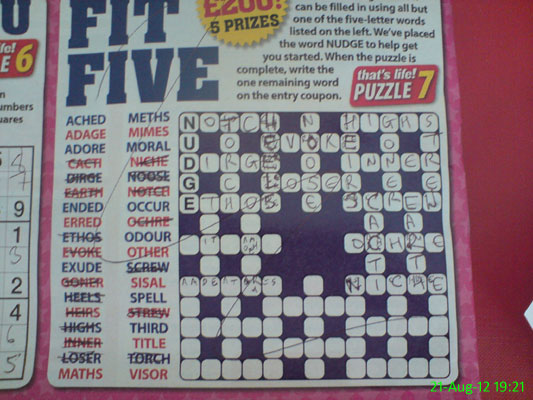 ---
20 August 2012: Passenger Information
I'm taking a photo of this notice in the hope that it helps me retain the information. I'm bound to turn up at the bus stop on a Sunday anyway, wondering where on earth the bus is.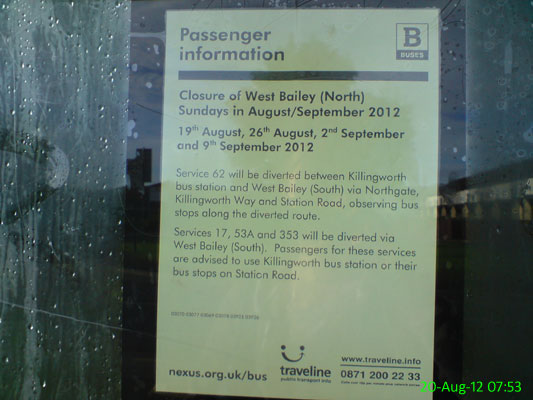 ---
19 August 2012: Running Vest
My vest for the Great North Run is here and it's a bit too big for me! I'll have to find something suitably brightly coloured to wear underneath.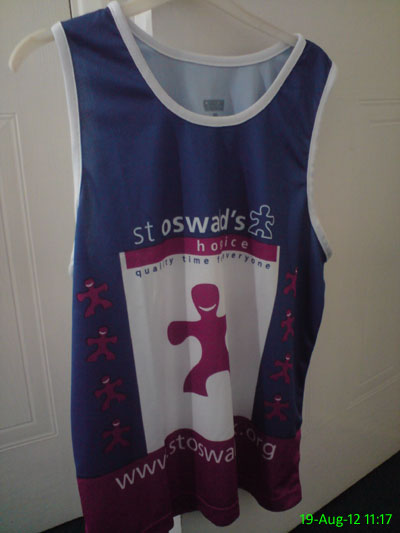 ---
18 August 2012: Claire's Hen Party
We had a lovely day out in Leeds. It had potential to get messy with champagne for breakfast on the train, but on the whole I don't think anyone disgraced themselves!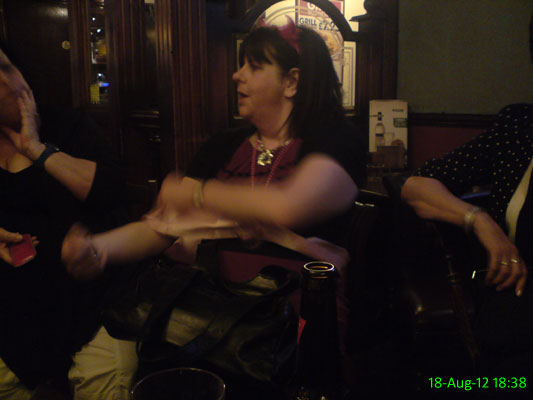 ---
17 August 2012: Cross Crunch
I may have been possessed by something unholy, but I thought it was a great idea to do some kettlebell exercises before work. This is the cross crunch, which involved being on my back with my legs in the air in a slightly unladylike fashion. At least the lightbulbs are safe.. for now.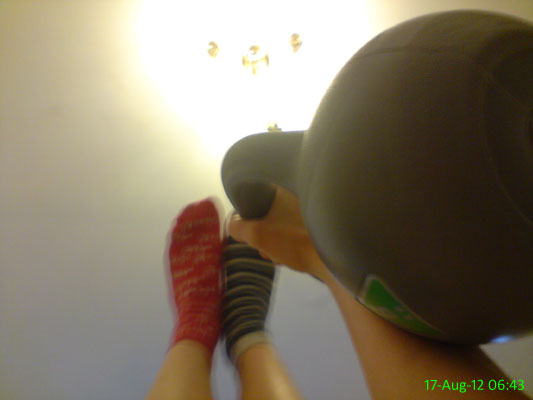 ---
16 August 2012: Vurnon Anita
Finally, some transfer activity for Newcastle! Today they announced the signing of Anita from Ajax.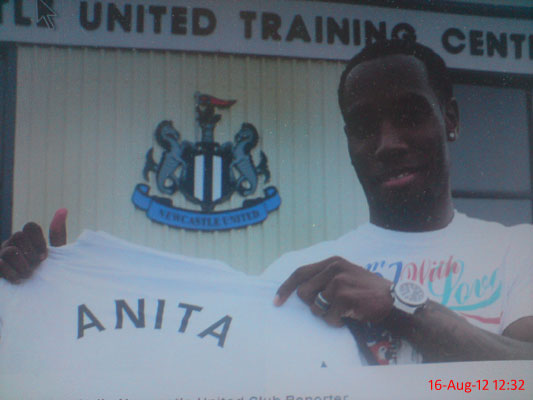 ---
15 August 2012: Grave Encounters
With the house to myself and it absolutely lashing down outside, my choice of entertainment tonight was easy - horror film! I had to fire up my old PS2 as the PS3 is recently deceased and my laptop is going through one of its occasional phases of not bothering to read discs.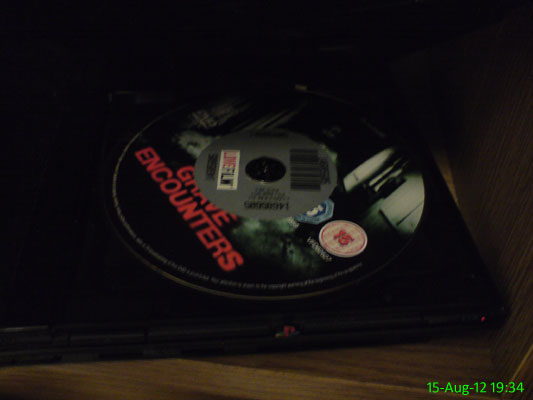 ---
14 August 2012: New Season Ticket
With only a few days remaining until the Premier League season kicks off, Newcastle finally get round to sending out the new season ticket cards. As with every other season, there is some additional tat included.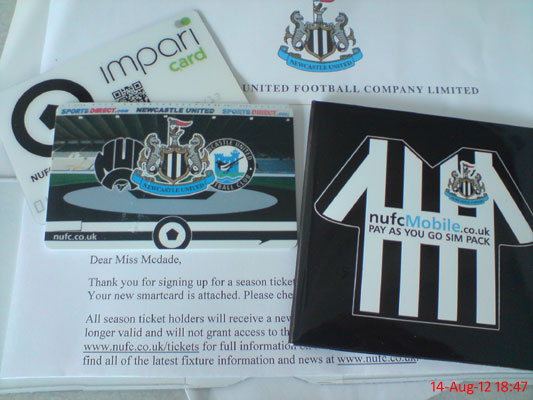 ---
13 August 2012: Shower
A very welcome sight after a long day at work and a difficult 40 minutes on the crosstrainer.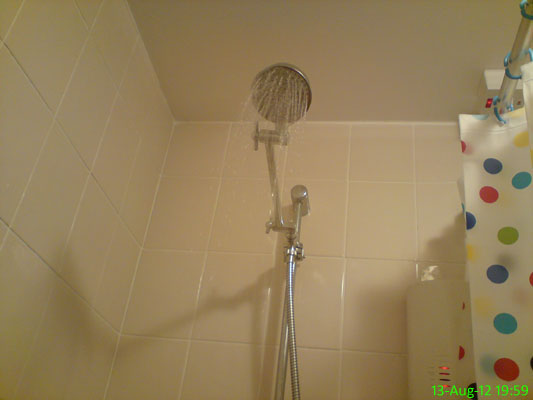 ---
12 August 2012: Front Door
The view through the window in our front door.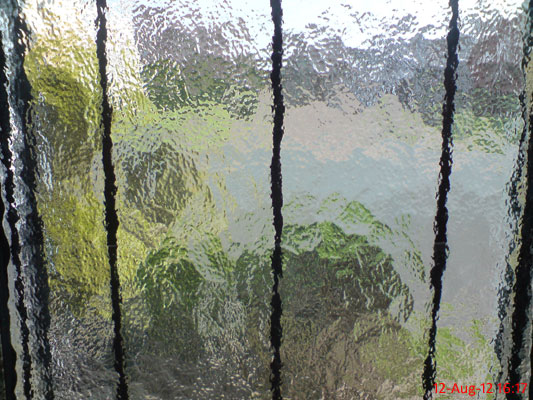 ---
11 August 2012: Hexham Park
The beautiful Hexham Park, where we watched some old people play bowls.
---
10 August 2012: Great North Run Pack
The panic button has been firmly pressed! I've moved up into the green section from pink last year, which is slightly worrying as I'm not feeling too confident about running it any quicker.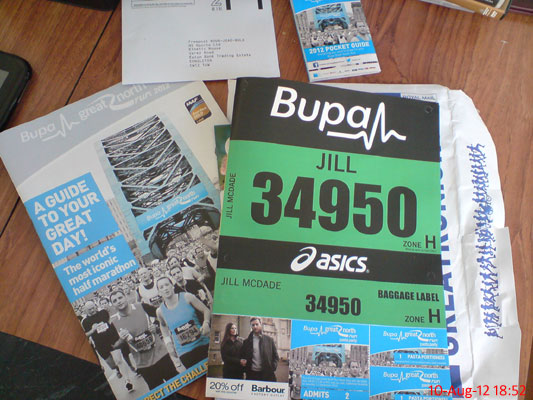 ---
9 August 2012: Ciabatta
For once I'm looking forward to my lunch tomorrow. I'll be having one of these with turkey, cucumber and a cheeky little dash of chilli relish.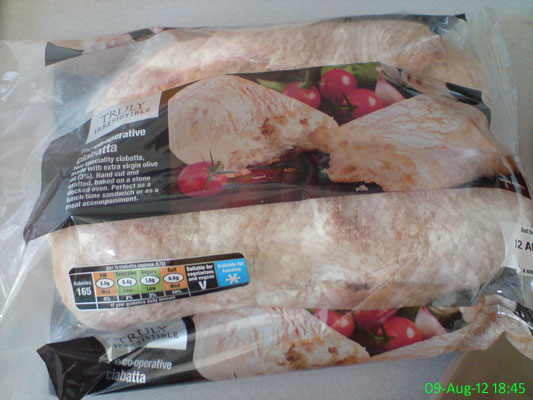 ---
8 August 2012: Bus View
This was the view I had for several minutes after work when the bus driver got out and wandered down the street into Costa without letting anyone on. Good thing he was a bit early otherwise I wouldn't have been impressed!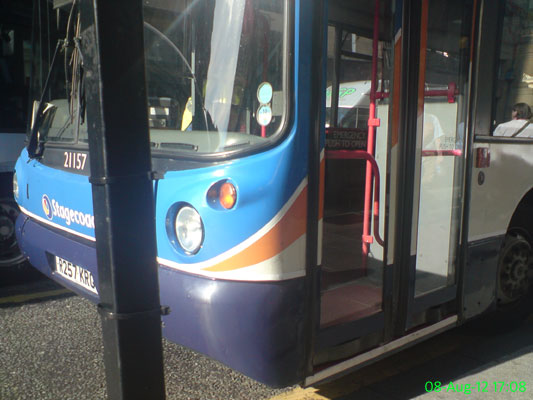 ---
7 August 2012: Charity Bag
We must get at least 3 of these bags a week from a variety of charities. Most of them seem like worthy causes but I don't actually have any old stuff to donate.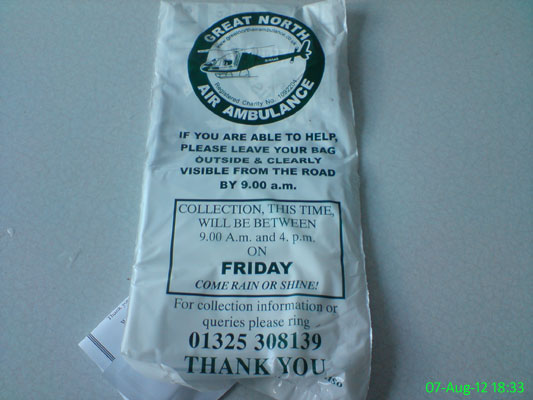 ---
6 August 2012: Mess
The channels being filled with sport means my Sundays are not particularly productive at the moment so unfortunately this was the state of the kitchen when I left for work on Monday morning. I don't think I'll be winning a gold medal for cleaning any time soon.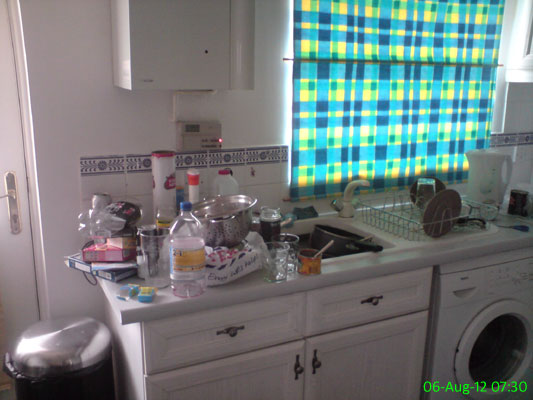 ---
5 August 2012: Souvenirs
I wasn't quite as keen as 'Man of Merchandise' Stuart Ellis but I have picked up a few bits and pieces from my visits to the football.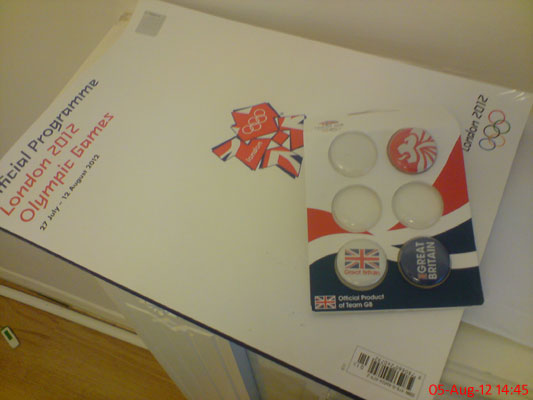 ---
4 August 2012: Brazil 3-2 Honduras
Brazil make it through to the semi finals of the Olympic football. Honduras put up a pretty good fight, but sadly it wasn't their day.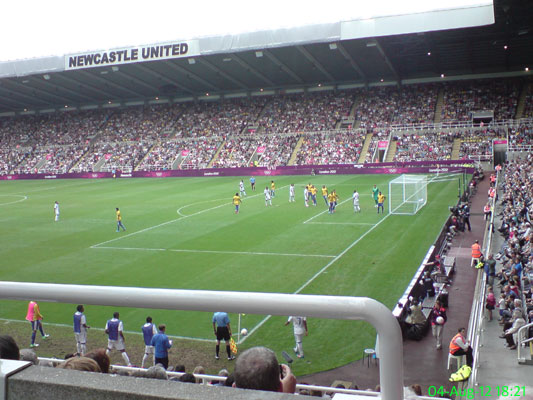 ---
3 August 2012: Katy's Hen Party
Katy is forced to drink one of many sambucas at her hen party. She coped surprisingly well!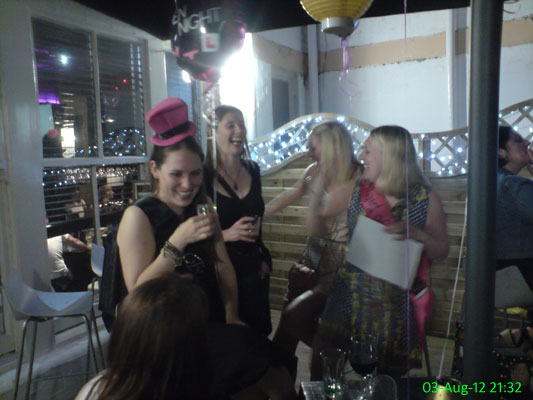 ---
2 August 2012: Hay Bales
Evidently it's that time of year.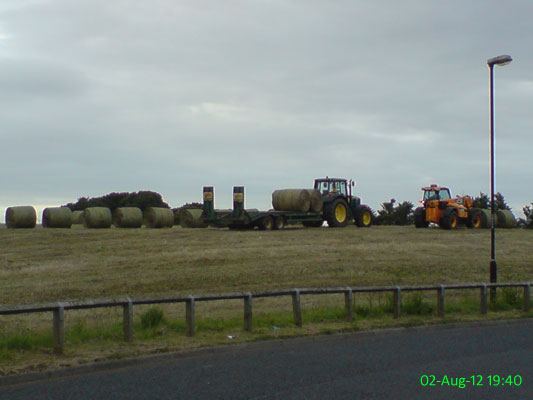 ---
1 August 2012: Snail Attack
As I waited for the bus a small snail tried to dodge cigarette butts and gaps in the pavement to mount an attack on my foot. Thankfully I managed to escape.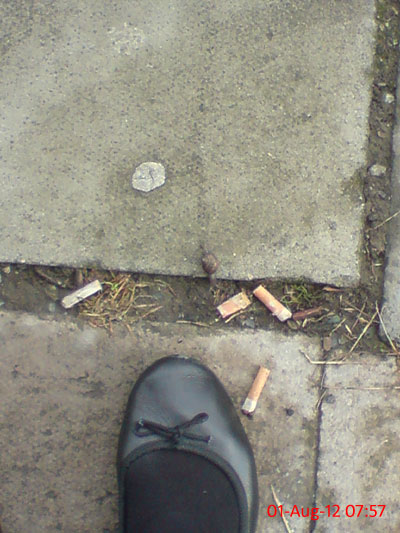 ---