2012: In Pictures
31 May 2012: Jen's Last Day
It's difficult to see the look of glee on her face due to the window behind, but Jen was extremely pleased to be clearing her desk on her last day at work.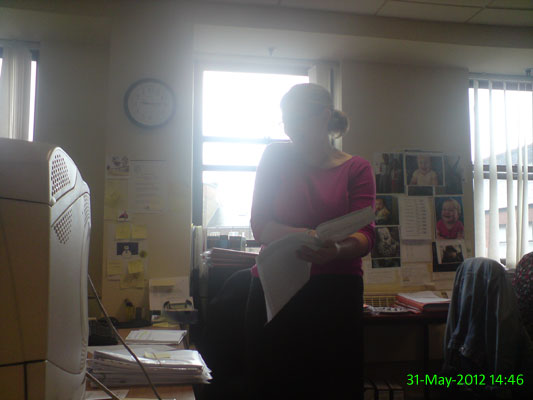 ---
30 May 2012: Ingredients
Some of the ingredients needed to make a pasta salad with chargrilled peppers for our buffet tomorrow at work.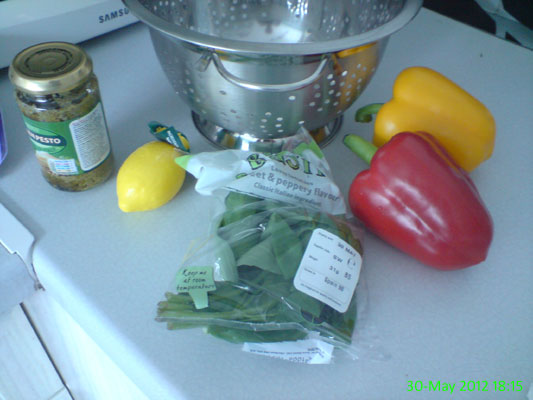 ---
29 May 2012: Burradon Farm
This little dude popped his head up to say hello as we strolled past Burradon Farm. I want to say it's a donkey because of the ears, but animals were never my strong point.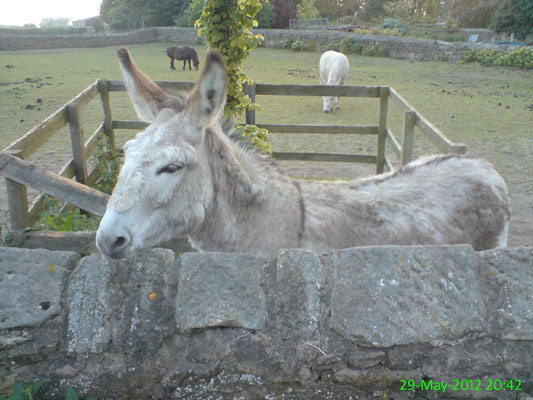 ---
28 May 2012: Litter
Litter on the bus seems to be bigger these days. I guess someone was hungry.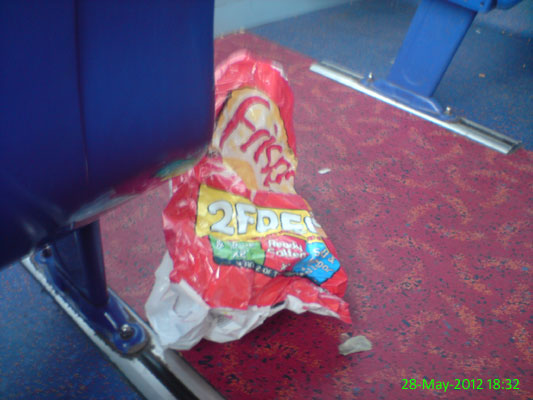 ---
27 May 2012: Factor 30
Another sunny day means it's time to put factor 30 sun cream on my white legs. Maybe this is the summer where they'll finally develop a bit of colour. I live in hope.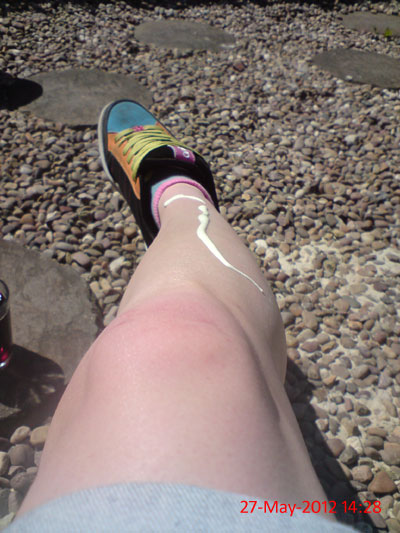 ---
26 May 2012: Chris' Barbecue
Chris cooking enough food to feed a small army at a barbecue to celebrate his 60th birthday and retirement.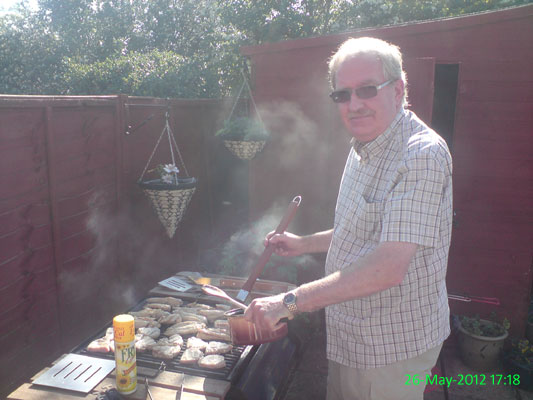 ---
25 May 2012: Jen's Leaving Do
Jen (who sits next to me at work) is moving on to bigger and better things next week, so we went for a meal at Zizzi to celebrate. After a busy working week, a glass of cider and a tasty pizza is the perfect end.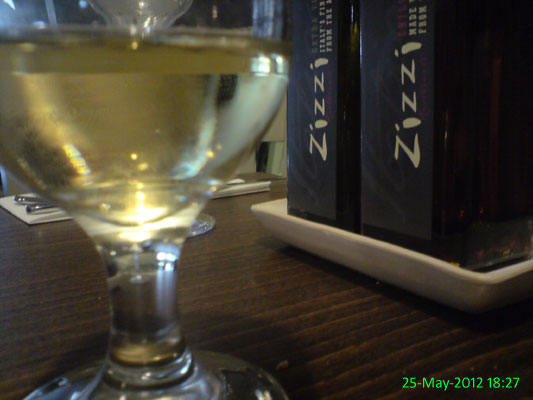 ---
24 May 2012: Memories
I recently purchased the season review DVDs for Newcastle's 09/10 and 10/11 seasons. I'm not stopping there though, 11/12 is on pre-order! There are plenty brilliant memories to go through.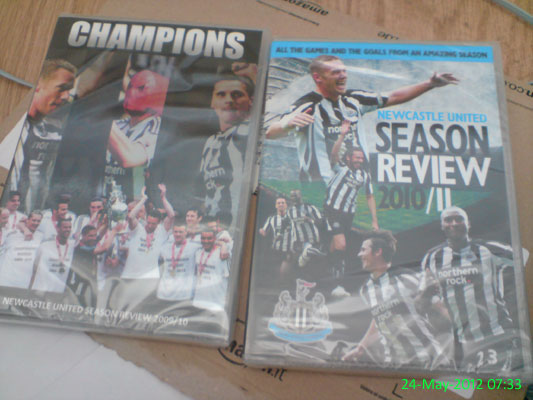 ---
23 May 2012: View
The view on a walk around the nearby fields. It was a little misty in the distance but I could still see for miles.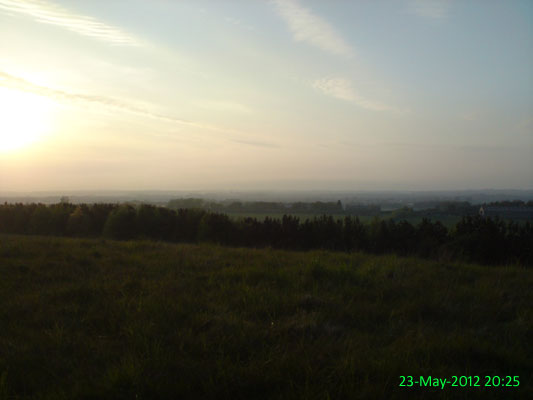 ---
22 May 2012: Washing Line
A bit of sunshine does strange things to people and in my case that involves hanging washing on the line before 7.30am. We could do with a prop though!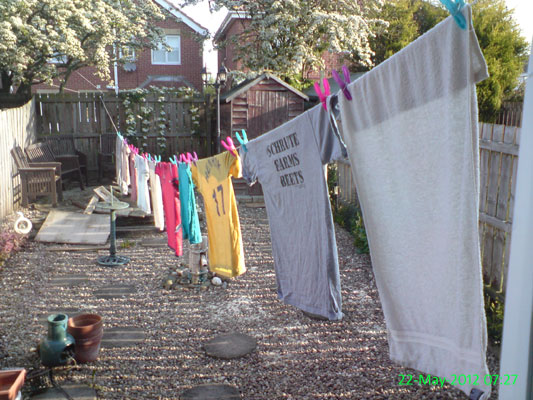 ---
21 May 2012: Grumpy Face
One of many slightly creepy garden ornaments inherited with the house. I'd throw it away but I don't think I could cope with the trauma if it went all "horror film" on me and reappeared.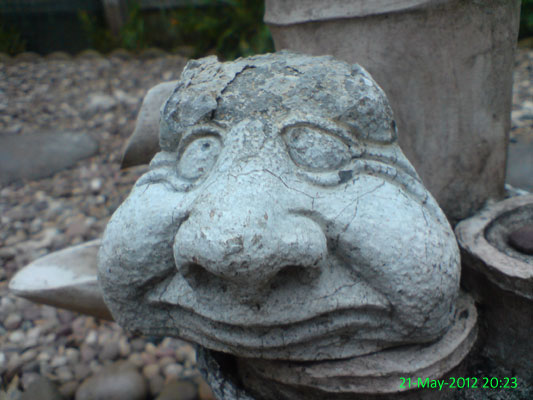 ---
20 May 2012: Grass
The first day of nice weather in ages and everyone in the street immediately decided to cut their grass. This person appears to be trying to extend their garden across the path!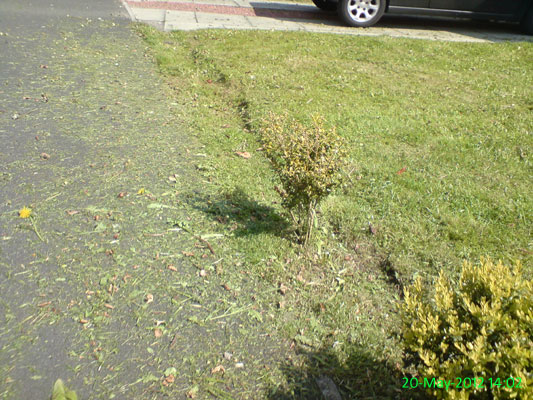 ---
19 May 2012: Trolley
A rather lonely looking trolley. Coincidentally, I was on my way to the pub to get trollied.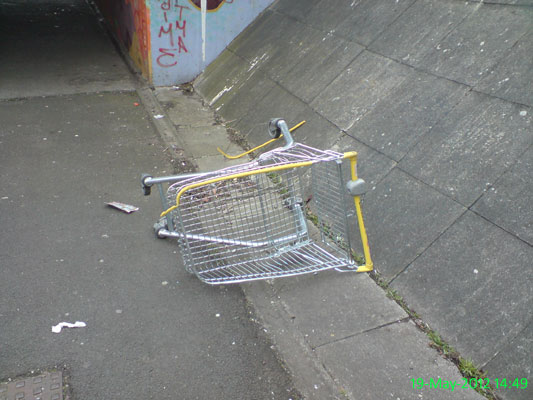 ---
18 May 2012: TJ Hughes
I don't often look around shops on my lunch hour but decided to have a stroll through TJ Hughes today. Nothing caught my eye.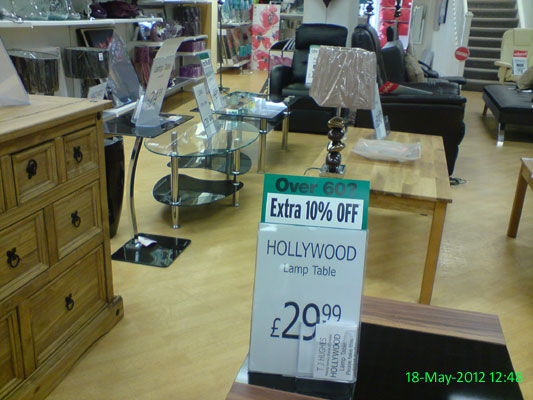 ---
17 May 2012: Scissors
I seemed to have to cut lots of paper at work today and it would've been extremely difficult without these scissors.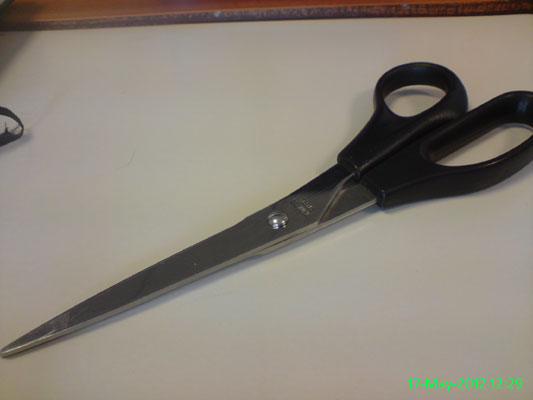 ---
16 May 2012: Bus Ticket
My bus ticket. I wasn't sure how I was going to make it last a week without getting completely mangled so I cunningly used the holder that came with the Council Tax payment card which we don't need.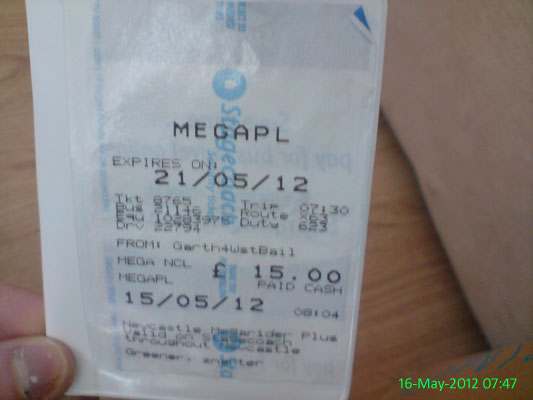 ---
15 May 2012: Return to Work
Coming back to work after a few days off is never pleasant but amazingly the pile of work waiting for me wasn't as horrendous as expected. Unfortunately though, there were numerous tasks and emails to be worked on as well.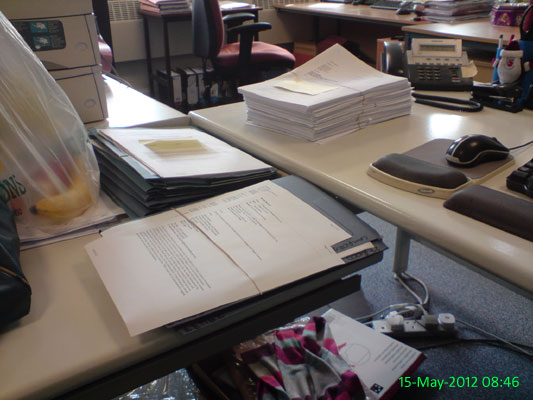 ---
14 May 2012: Amici
The family went for a meal at Amici to celebrate my mam's birthday.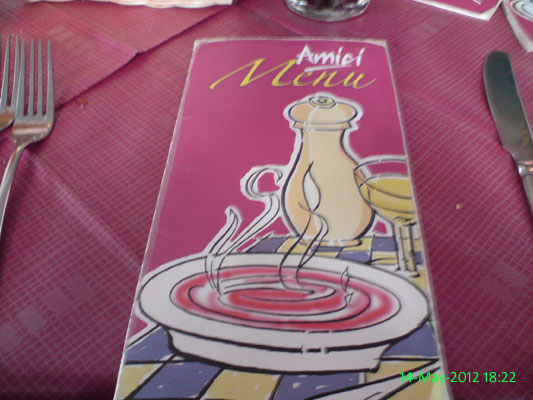 ---
13 May 2012: M&Ms
Stu displaying his numerous purchases from M&M World.
---
12 May 2012: The Mousetrap
St Martin's Theatre, where we went to see The Mousetrap. It was excellent!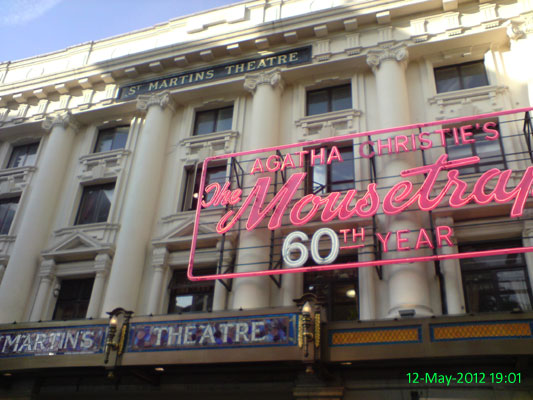 ---
11 May 2012: London
The view across London from the 14th floor of the Cavendish Hotel.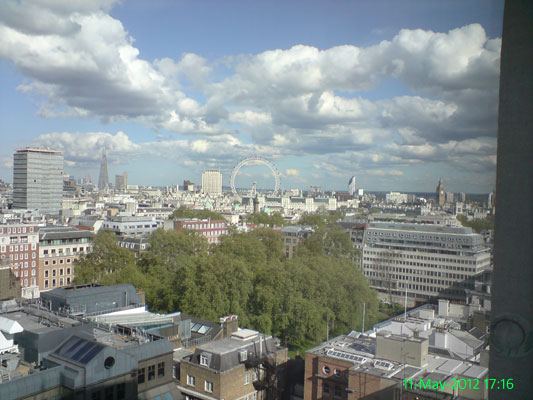 ---
10 May 2012: Stairs
Having lived in a bungalow and several flats, it's a bit weird having somewhere with stairs.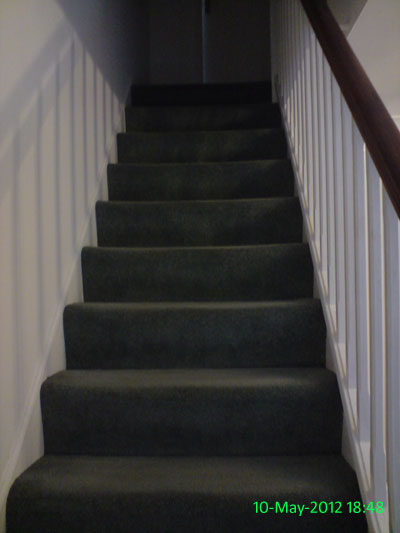 ---
9 May 2012: Kitchen
Cooking tea in the new kitchen.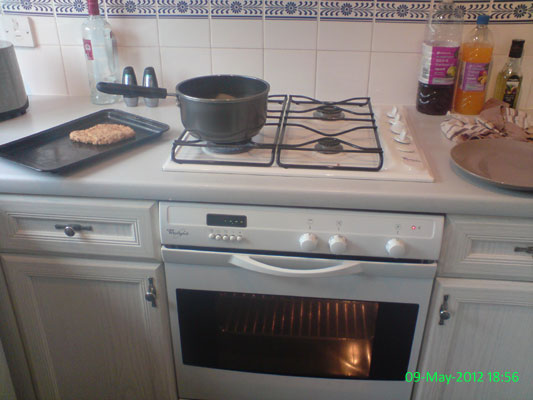 ---
8 May 2012: Underpass
An underpass I go through on the way to and from the bus stop, where I like to play 'dodge the dog poo'.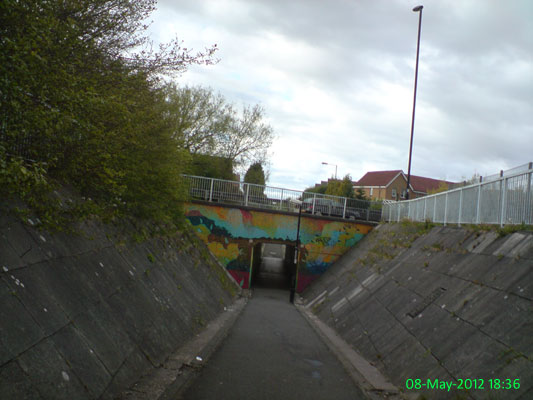 ---
7 May 2012: The Killingworth Centre
An exciting bank holiday Monday it was not - a trip to Morrisons was about the most thrilling thing going on.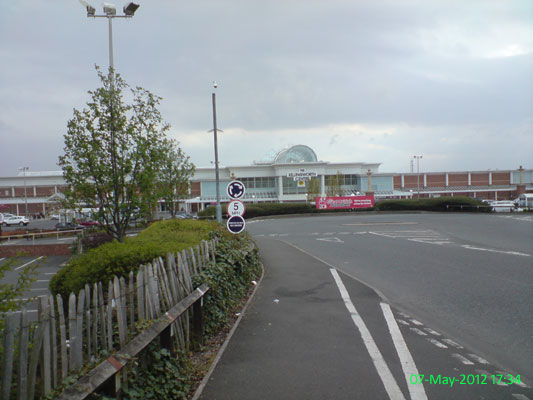 ---
6 May 2012: Lap of Honour
Newcastle players receive warm applause after the last home game of the season.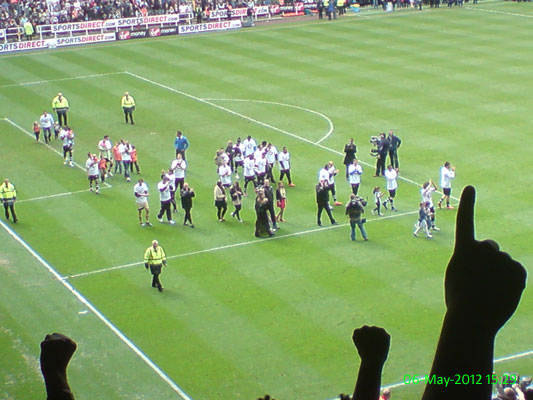 ---
5 May 2012: Potato Skins
Always a favourite at Casa Antonio.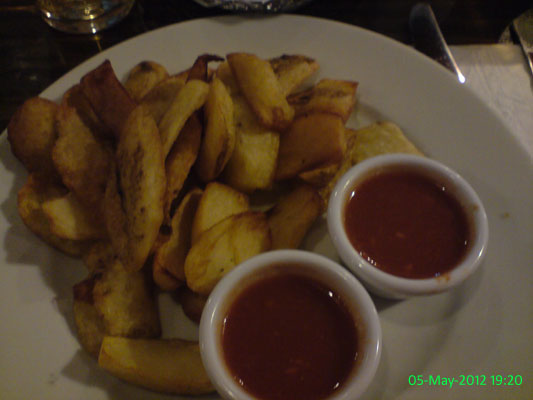 ---
4 May 2012: Julia's Birthday
When a card came through the door addressed to Mrs J McNaughton I thought maybe one of my friends or relatives had sent a housewarming card but forgotten my name. Unfortunately when I opened it I that it was in fact meant for someone completely different, either one of my neighbours or a previous occupant of this house. No money in there though..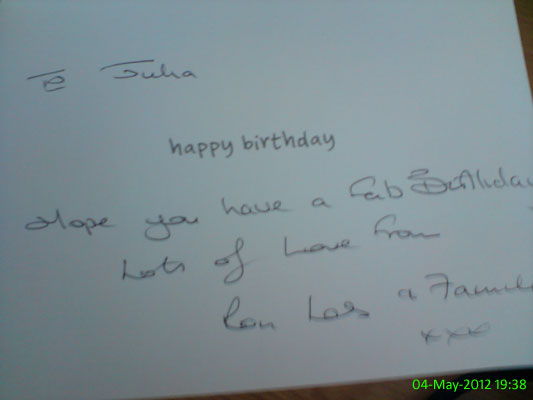 ---
3 May 2012: Bedroom
New bed and bedside tables. And no, I haven't made the bed.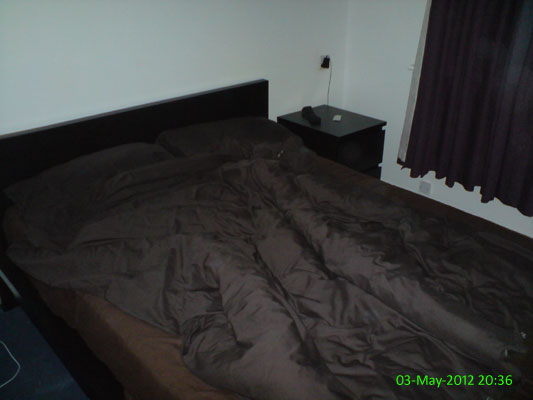 ---
2 May 2012: Jim Allan
I've never voted and I don't live in Camperdown but I'm sure he's lovely.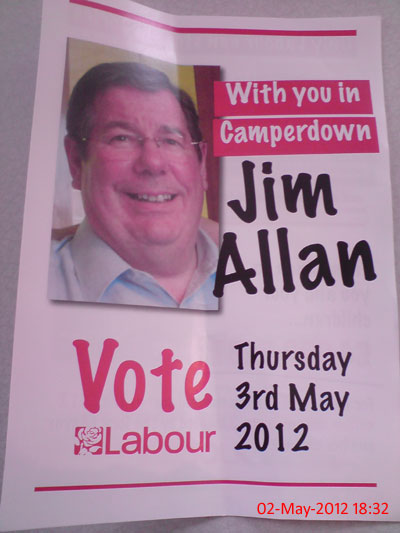 ---
1 May 2012: New Specs
My new glasses, which aren't too different from my old ones.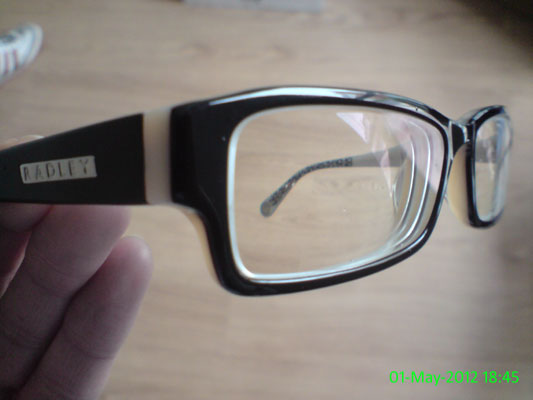 ---