2017: In Pictures
31 August 2017: Contactless Clubcard
I've received a new contactless clubcard from Tesco. How exciting...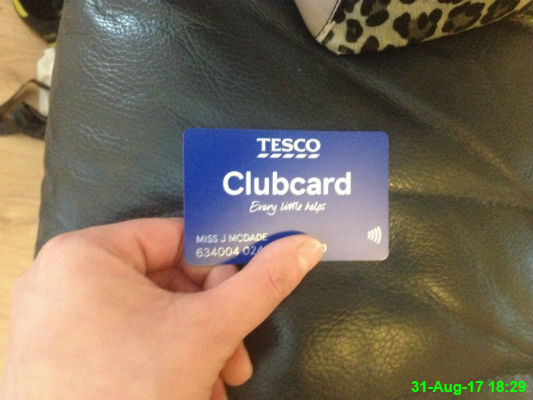 30 August 2017: Great North Run Number
My number has arrived, but I've already made the decision that I won't be running this year due to lack of training. I'm hoping to pass the number on to a more willing candidate.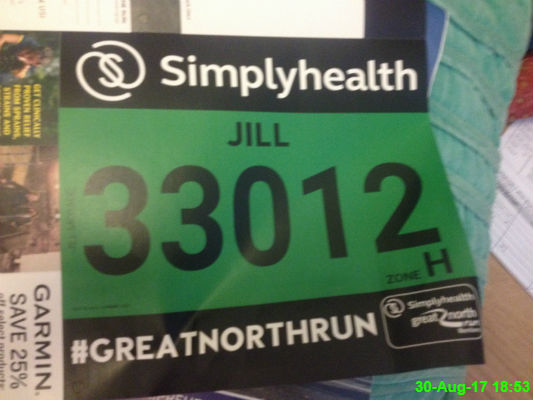 29 August 2017: Tease
I woke up to a message from Olwyn to say she was ill and wouldn't be at work today. As she was suffering food poisoning I couldn't help being cheeky and sending her this, whilst wishing her a speedy recovery of course.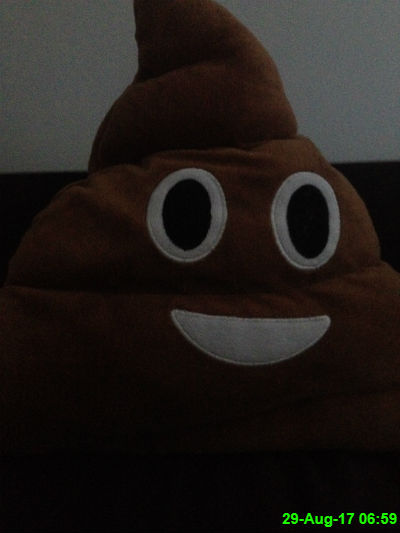 28 August 2017: Chilli Dog
The new love of my life! Sadly not mine though. It's Nass and Sophie's sausage dog puppy, Chilli, who they brought home a few days ago.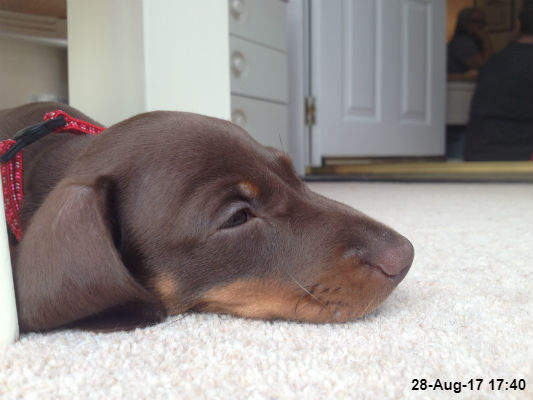 27 August 2017: Bank Holiday Drinks
Bank Holiday Sunday took us to Gosforth High Street. Clockwise from top left in the photo we have: Sam, Paul, Darren, Geoff, Michael, me, Rhonda and Shannon.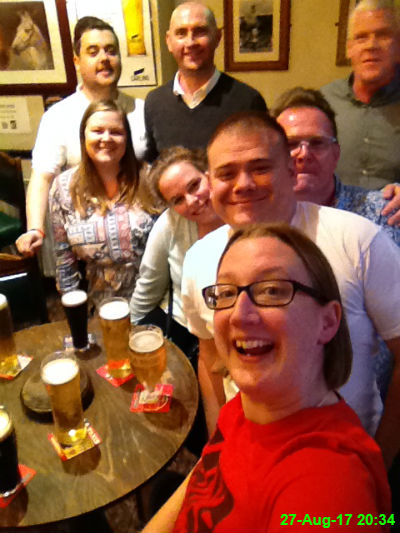 26 August 2017: Pizza Wars
I went to a Battle of the Slice at the Wylam Brewery with Abbey, Shannon and Chelsea. There was some amazing pizza on offer!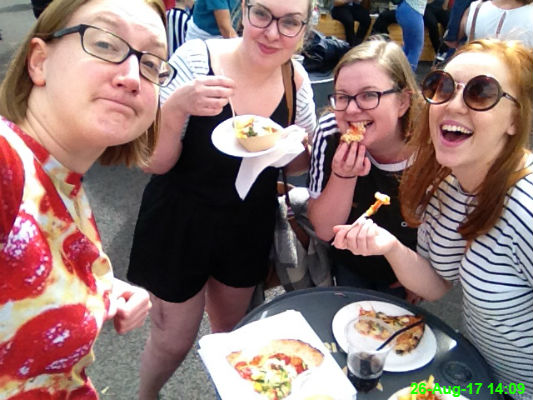 25 August 2017: The Girls
This was the semi-regular Friday night drinks with Marie, Fay, Heather and Audrey.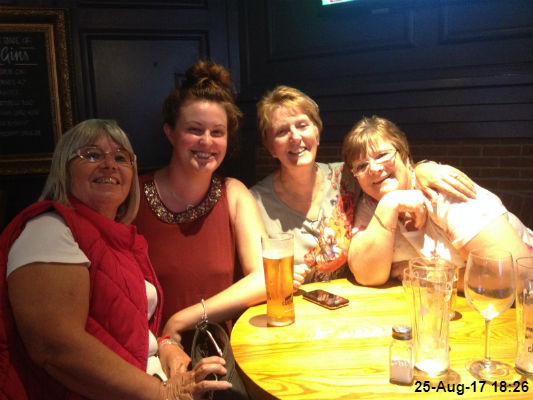 24 August 2017: Zizzi
I had a catch up for cousins with Ali, Nasser and Sophie. We had drinks and a nice meal at Zizzi.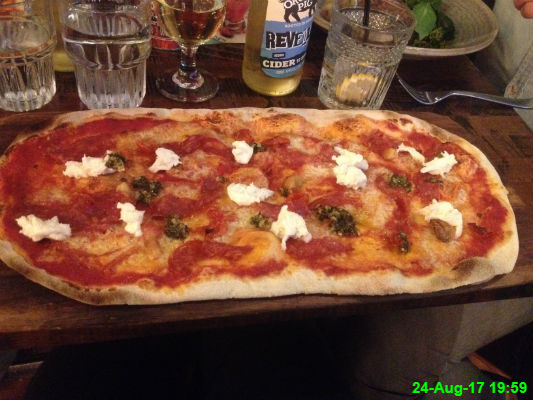 23 August 2017: Newcastle 2-3 Nottingham Forest
My first match of the season was a frustrating cup defeat.
22 August 2017: Henrietta Lacks
I'm currently reading The Immortal Life of Henrietta Lacks, which is the story of the woman whose cells have been used in scientific research since she died in 1951. It's a fascinating read.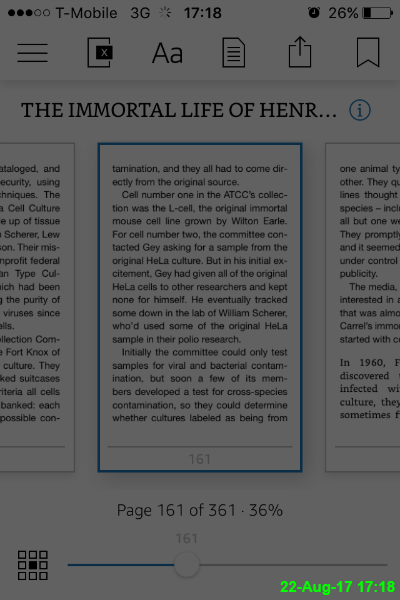 21 August 2017: Leek Show Monday
The Leek Show culminated in the usual night of food, karaoke and laughs.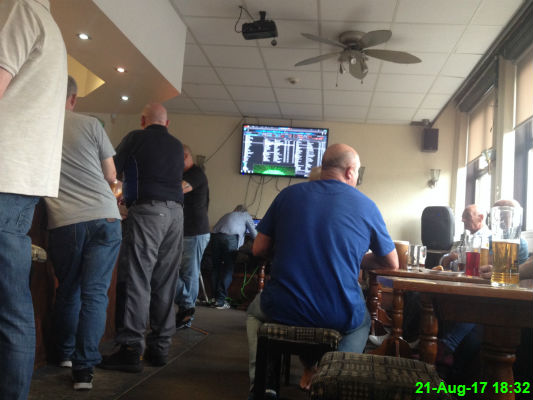 20August 2017: Huddersfield 1-0 Newcastle
A poor showing by Newcastle and another defeat. Hmmph.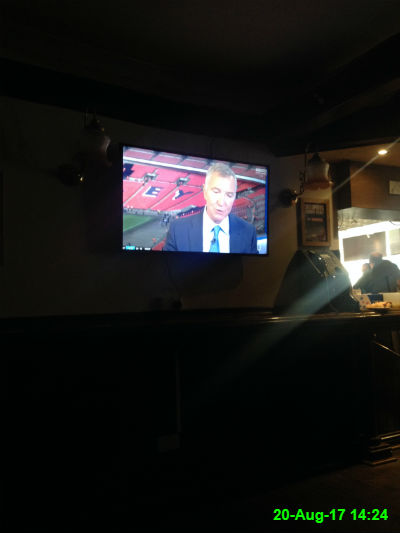 19 August 2017: Leek Show 2017
It's that time of year again!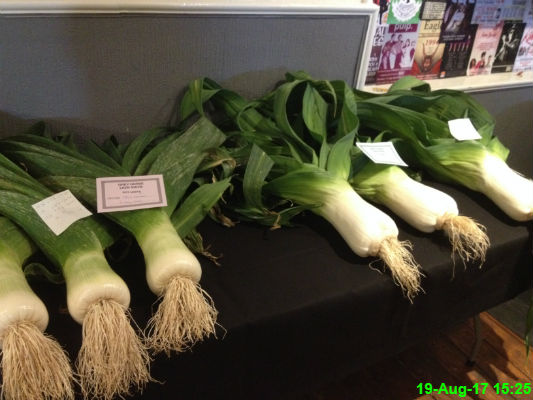 18 August 2017: Certificate
Some people from work were skeptical over my claim to have a wine qualification, so obviously I dug out my certificate.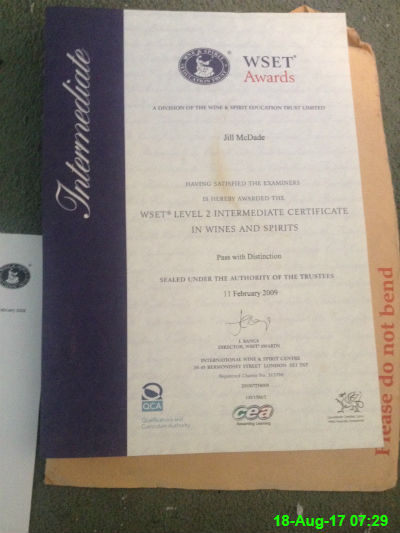 17 August 2017: EXIT
Everyone from work went to EXIT, an escape game in Newcastle. My team was Carol, Fay and Jen (not pictured) and we were the only group to successfully escape.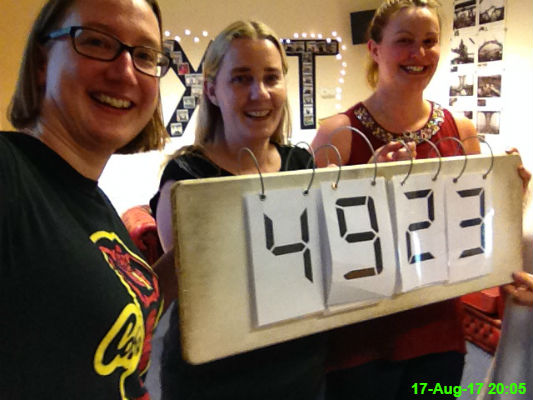 16 August 2017: Lidl Killy
The new Lidl nearby opens tomorrow! Exciting times.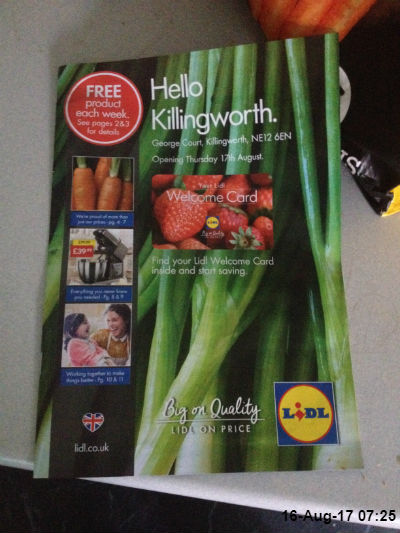 15 August 2017: Matalan Car Park
I've been getting a different bus home from work sometimes lately, which means I'm becoming accustomed to crossing through the car park on the way home.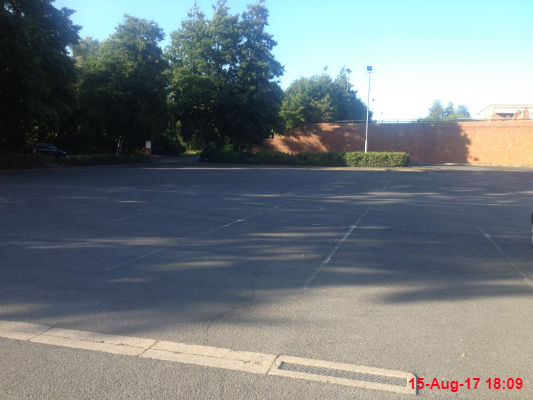 14 August 2017: Toilet Flowers
The toilets at work now have weird flowers in them.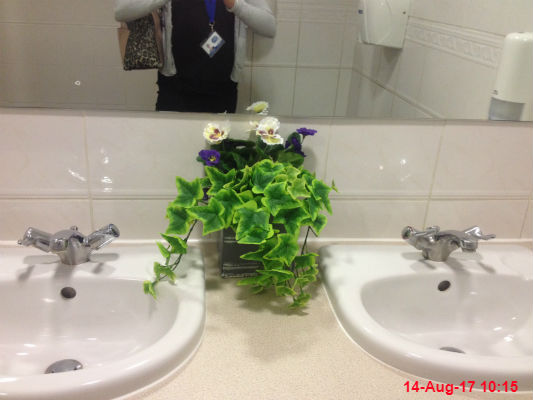 13 August 2017: Michael & Miffy v Moth
There was a gigantic moth flying round the bedroom so Michael chased it out the window with a stuffed Miffy.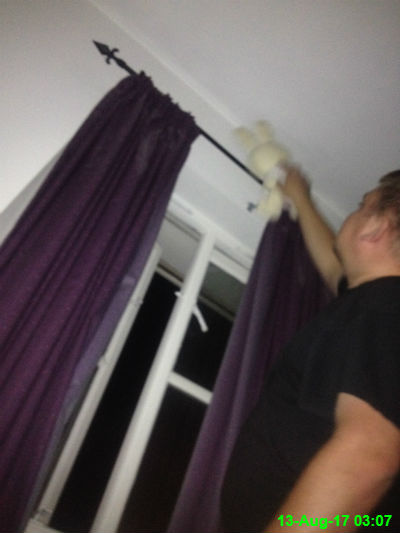 12 August 2017: My Face
This is basically my face when someone asks me to do fancy dress.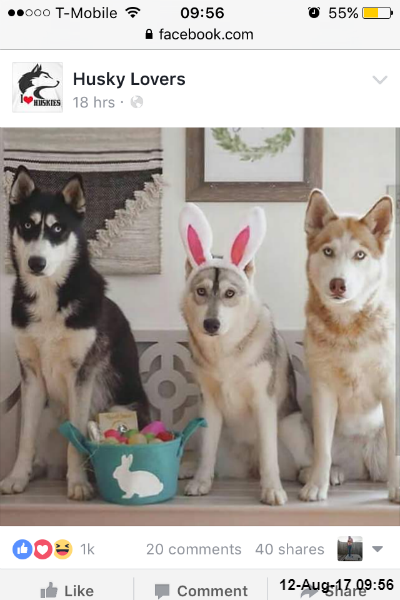 11 August 2017: Pretty Boy
Jordan looked excellent in Ali's scarf.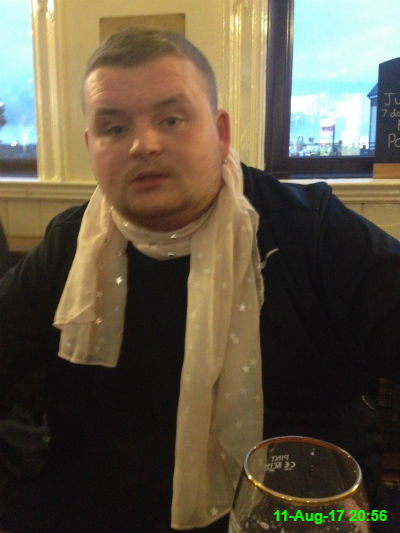 10 August 2017: Six @ Baltic
I met Dave for a meal at Six, at the top of the Baltic. The monkfish tail main course was absolutely delicious.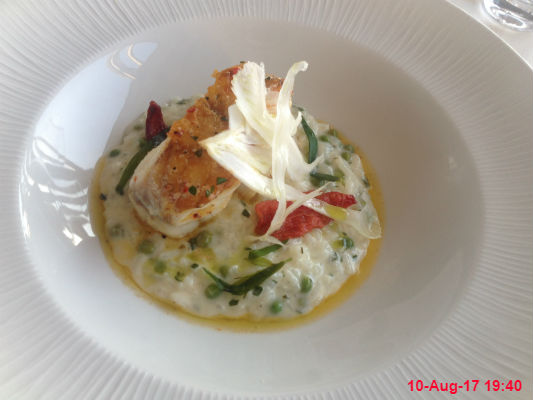 9 August 2017: Criminal
I'm a big fan of Karin Slaughter so when Ali suggested I read this I jumped at the chance. I must've enjoyed it as it only took a few days to get through.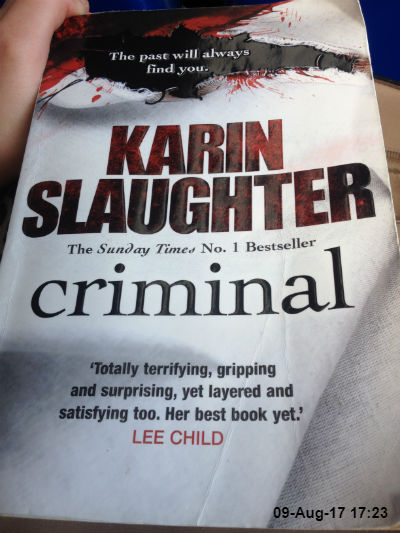 8 August 2017: Migraine
I've spent the last few days struggling a migraine so today involved resting in the dark.
7 August 2017: Josh Pyke
My ticket for Josh Pyke in London is here already and I'm mega excited to see him for the first time.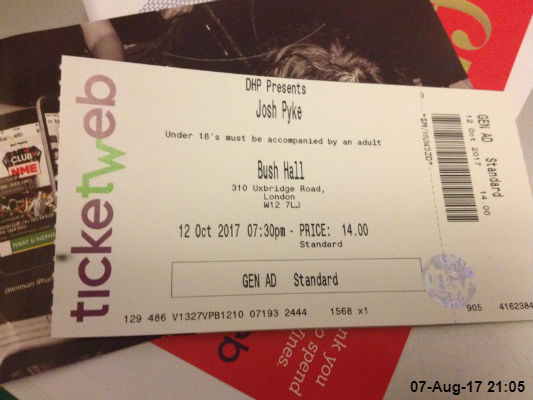 6 August 2017: Holes
In this case, they haven't been dug by moles, but carefully constructed.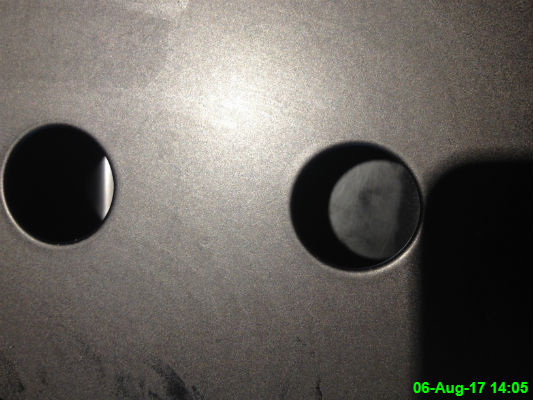 5 August 2017: Do Not Flush
I'd kind of hope this would be common sense.
4 August 2017: T-Shirts
I spent today making origami t-shirts out of banknotes. I love the one in the middle and actually want to have it made into a proper t-shirt.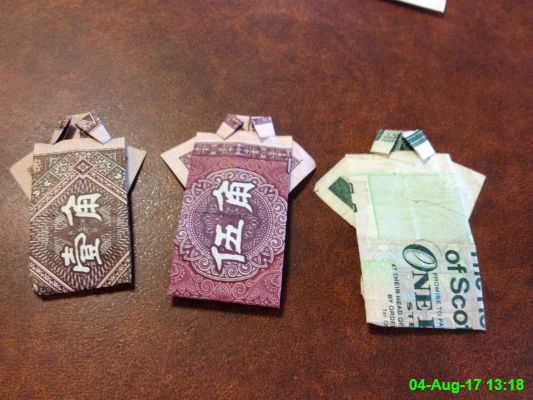 3 August 2017: Libertines
I went to Times Square to see Maximo Park and the Libertines, which was a fun gig with a good group of friends.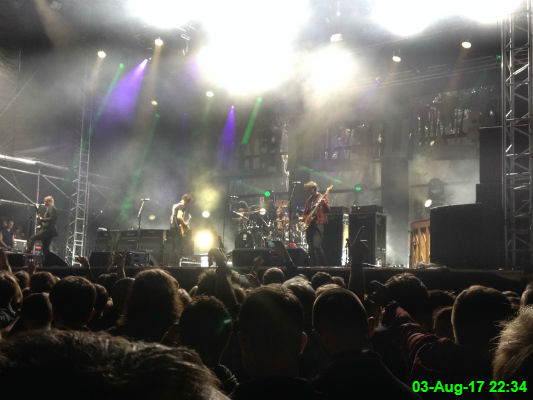 2 August 2017: Jerk Centre
A group went out from work as Vicki is leaving for a new job. We went to Turtle Bay, where I had a lovely goat curry. I feel like I know a lot of people who belong in the Jerk Centre.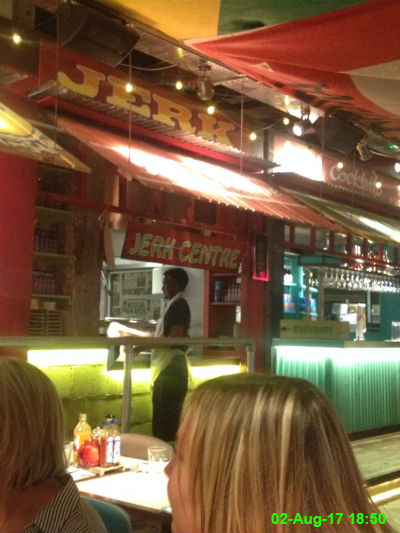 1 August 2017: Pret Breakfast
I love the egg and sundried tomato breakfast sandwiches from Pret so since I was early into town this morning I got myself one.