2017: In Pictures
31 December 2017: Jools Holland
I spent a fairly unexciting New Year's Eve in the local pubs and of course we watched the countdown on Jools Holland.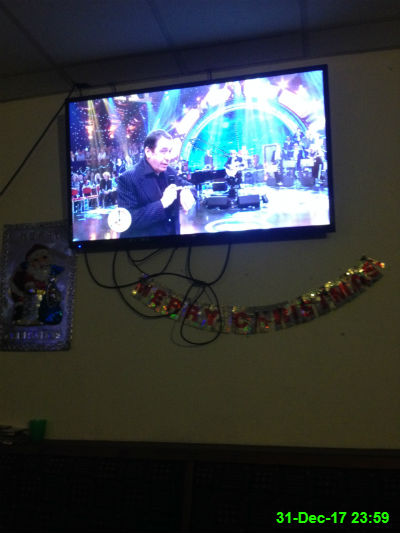 30 December 2017: New Path
Stumbling home from the pub will be made a lot easier now we have a proper path.
29 December 2017: Snow
I woke up to snow, which was pretty annoying on a day where I actually had to leave the house.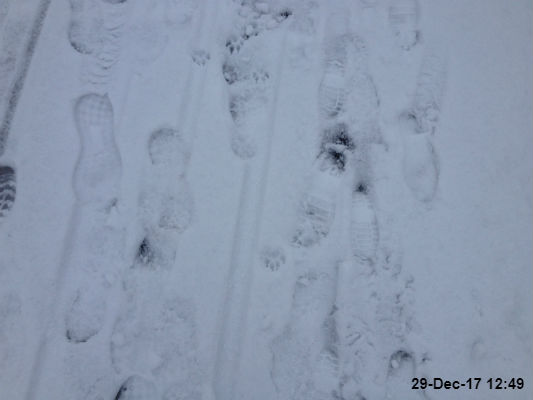 28 December 2017: Perfect Remains
I intend to get a lot of reading done in the new year, starting with this.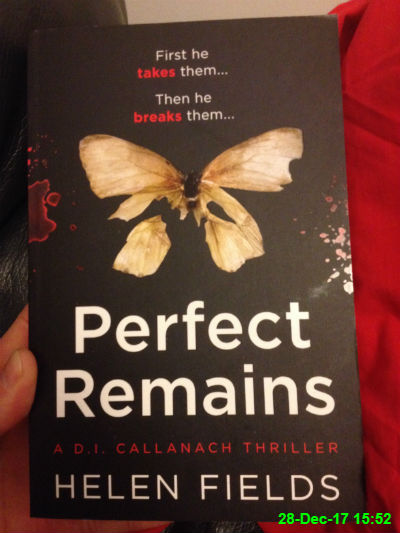 27 December 2017: New Pyjamas
One of the lovely new pairs of pyjamas I received for Christmas. Very useful for a day lazing around the house.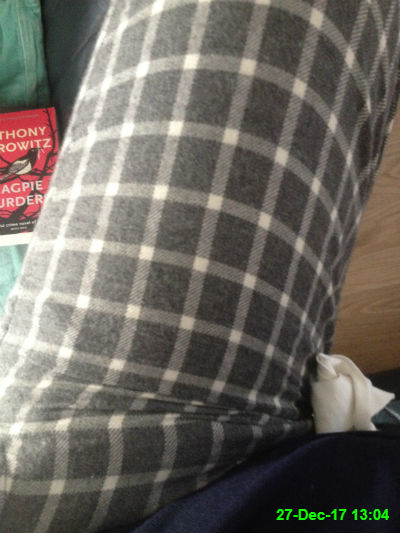 26 December 2017: Covonia
I've had a rotten throat the last few days so Mam and Chris kindly dropped off a care package which contained this throat spray.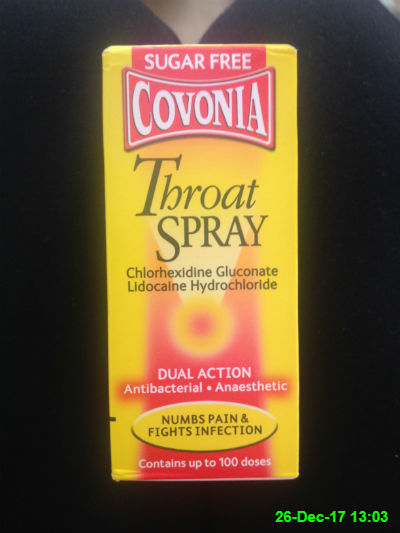 25 December 2017: Christmas Curry
Yeah we like our curry-based traditions.. same as last year, chicken madras.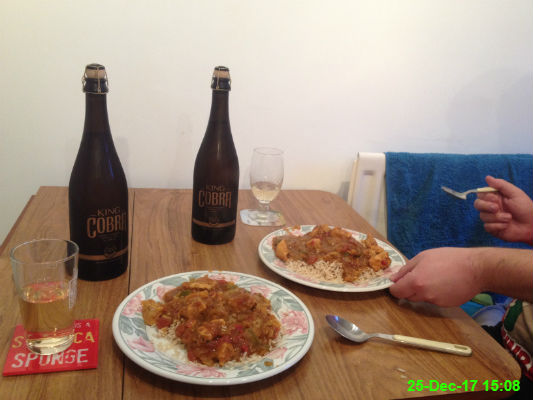 24 December 2017: Doggy Dino
One of the pubs we visited in London had a dog who had this small dinosaur toy.
23 December 2017: West Ham 2-3 Newcastle
We had some bad news on the train down to London but tried to power through and enjoy the match as much as possible. It's good to get back to winning ways.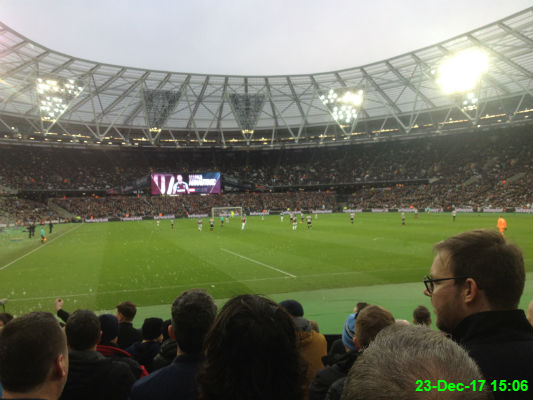 22 December 2017: Christmas Party 2017
It was another fun day at the Christmas party in Aberdeen. I got the train back afterwards with Debs, Isabel, Margie, Sara, Olwyn, Fay and Louise.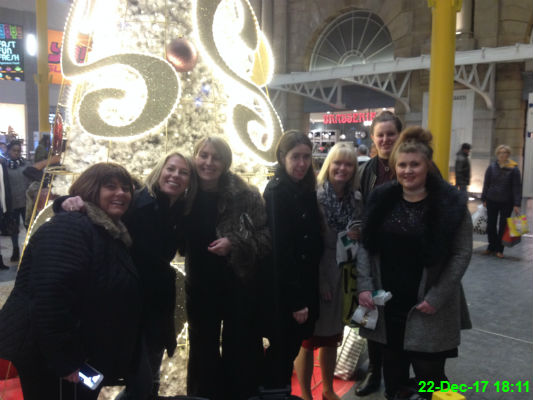 21 December 2017: Birthday Curry
As is tradition, we went for a curry for Michael's birthday. This time it was at Taste of India.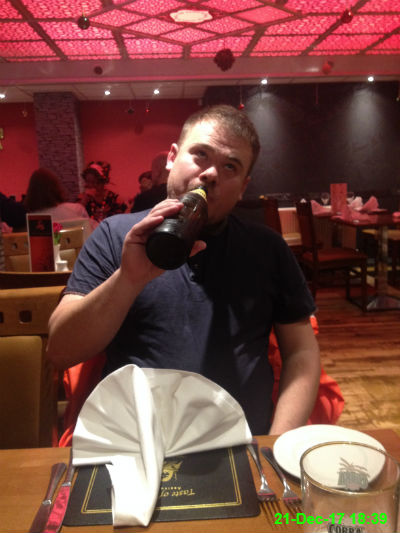 20 December 2017: Party Top
The top I'm wearing for the Christmas party in a few days.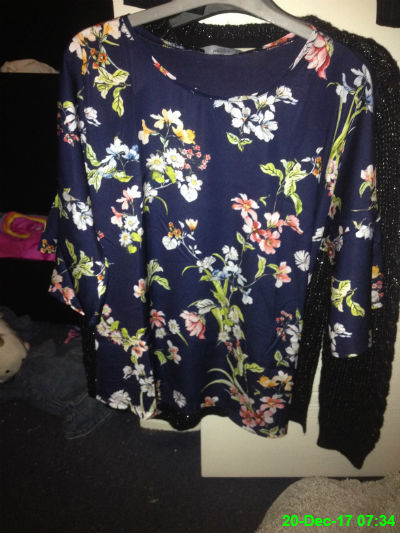 19 December 2017: Finger Burn
After several jibes at Matty yesterday for his injury it was only fitting that I should burn my own finger on my straighteners this morning.
18 December 2017: Finger Pin
Matty recently broke his finger in 4 places playing football and has this delightful "scaffolding" holding it back together.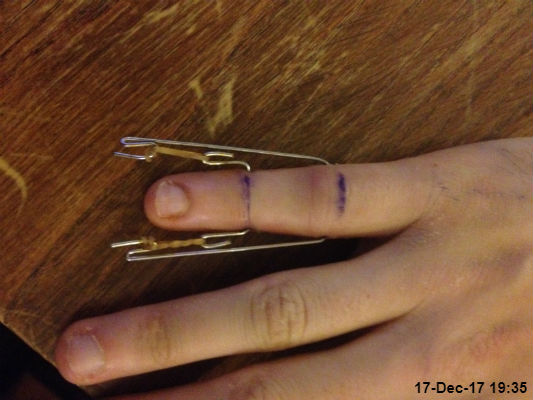 17 December 2017: Michael's PJs
Since I've washed all of my pyjamas I had to resort to wearing Michael's for a chilled out Sunday evening.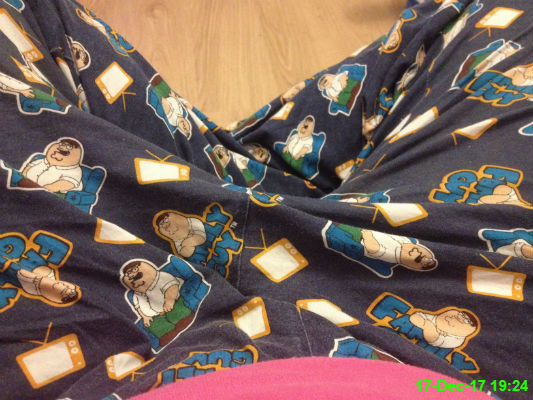 16 December 2017: Jody
I caught up with Jody to watch the Aberdeen match (which went well) and the Newcastle match (which didn't).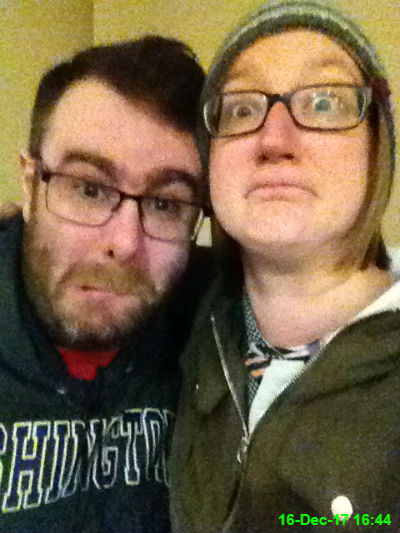 15 December 2017: Opening Hours
Different opening hours for the 31st and New Years Eve?! Someone has ballsed up.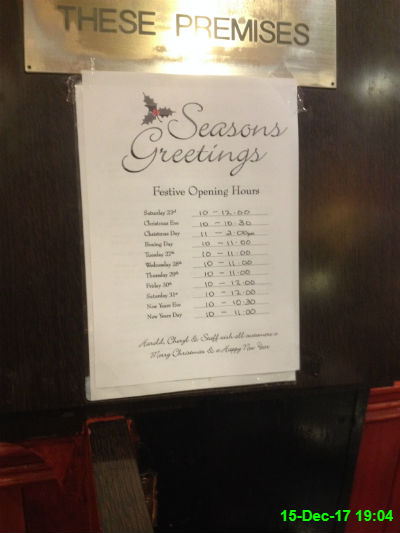 14 December 2017: Pornstar Martinis
Christmas party 2 of 3 started with a drinks package at the Hudson before a meal at the Head of Steam.
13 December 2017: Baps
Contemplating my choice of filling in Baps is always a tough decision.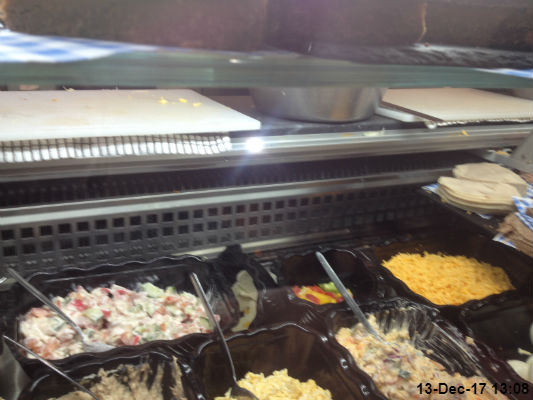 12 December 2017: Fairy Lights
I've seen a lot of fairy lights so far this year but this outfit is my favourite so far.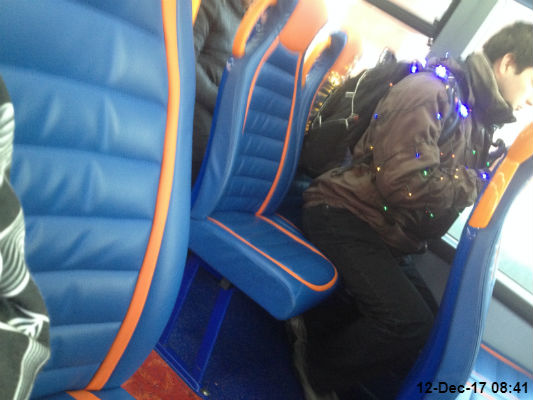 11 December 2017: Pudding Hat
This was knitted especially for me by Lynn.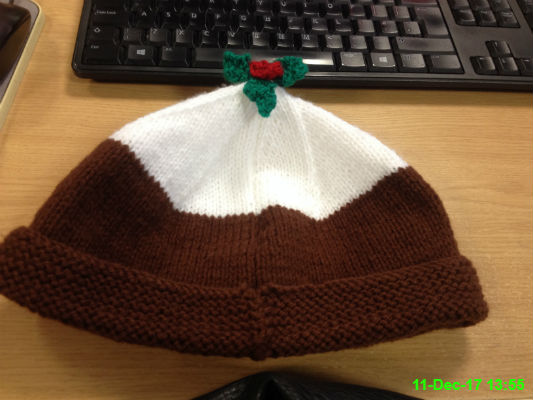 10 December 2017: Mam & Chris-tmas Tree
In return for a Sunday dinner I helped Mam and Chris decorate their tree.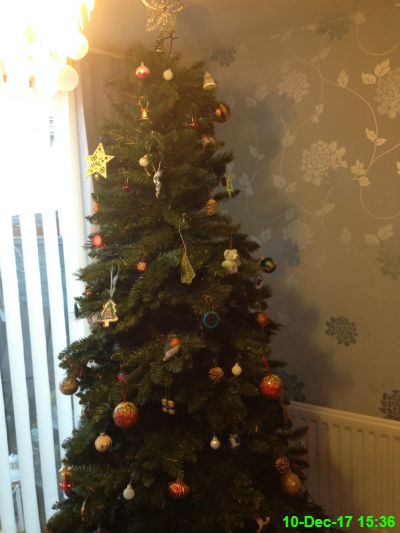 9 December 2017: Lads' Buffet
A bus trip of lads came into the pub today and a special buffet was put on for them. Good thing I'd already eaten.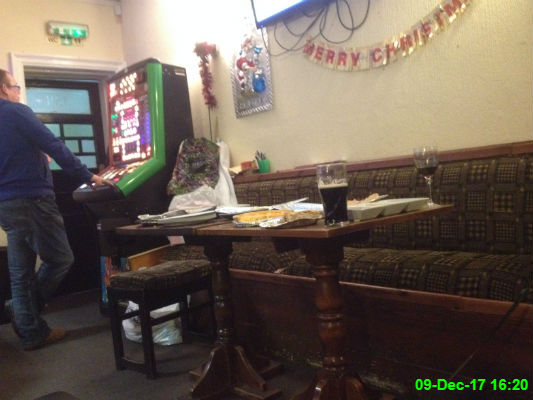 8 December 2017: Pudding Socks
It was Christmas Jumper Day in our office but since I don't own one, as usual I wore Christmas socks instead. This year I was amazed to find some that look just like me.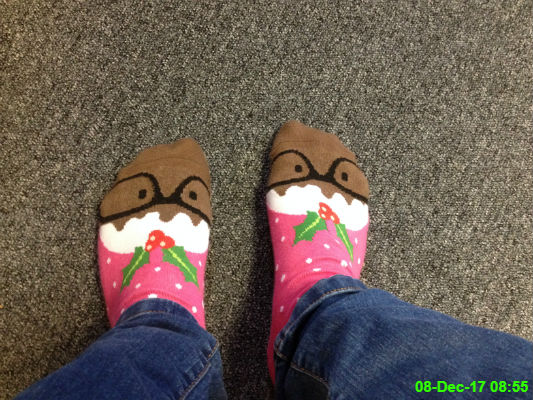 7 December 2017: Tandoori Mushrooms
Christmas party 1 of 3! This was the starter I had at Sachins during our team meal.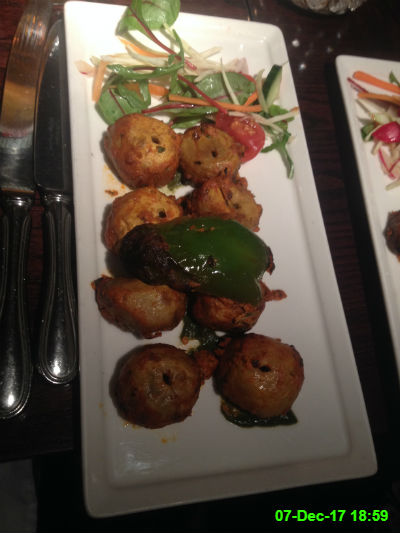 6 December 2017: Giraffe Adoption
My Christmas present to myself this year was to adopt a giraffe family. My adoption pack arrived today!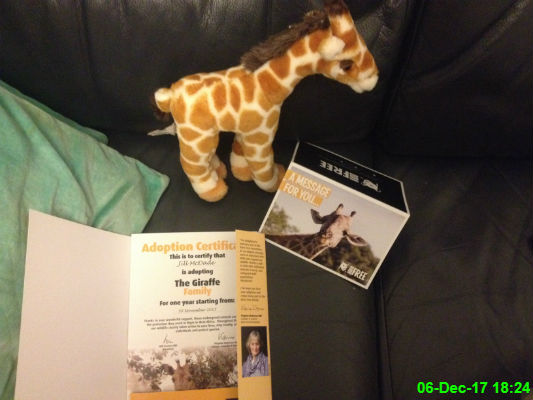 5 December 2017: Christmas Tree
Our first tree! It was a bargain - £3 from the OneStop.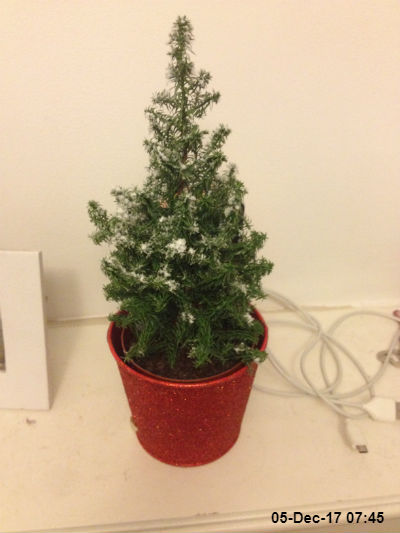 4 December 2017: Fries/Study
Fries now, study later? I'll take neither.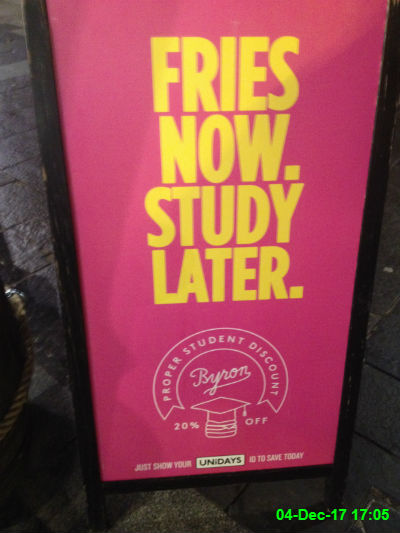 3 December 2017: Sunset
The sky looked pretty over Camperdown.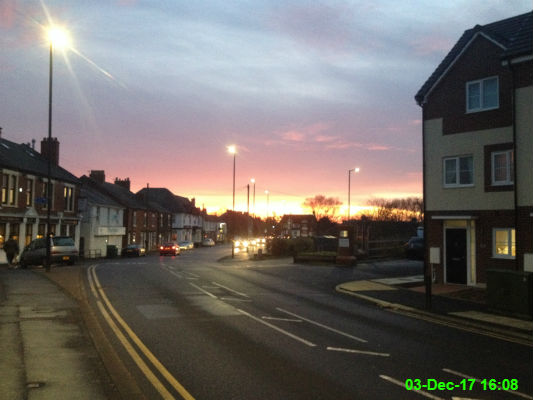 2 December 2017: Cash Draw
A chance to win £50? Count me in. Sadly, I didn't win.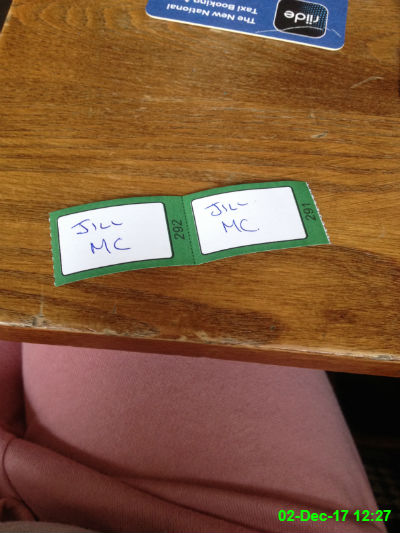 1 December 2017: Smiley Kay
Kay was all smiles. Probably because of that nice warm scarf.