2017: In Pictures
31 July 2017: Payday Fajita
It felt like payday has been a long time coming so I treated myself to a beef fajita from Zapatista. Also, I've noticed the time stamps on the last few photos have been weirdly similar.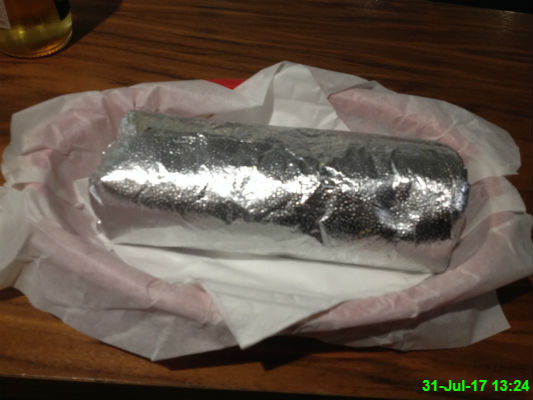 30 July 2017: Tangs
I do like the tang of a cherry Tango.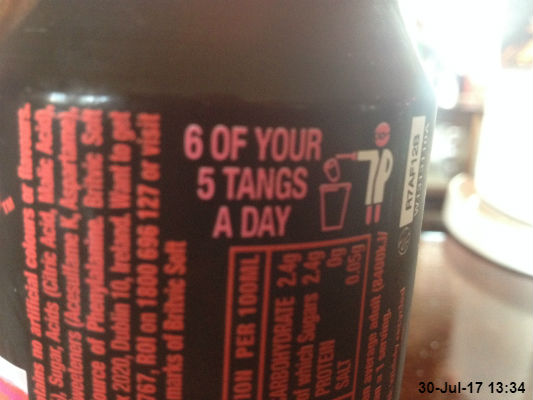 29 July 2017: Pizza T-Shirt
Well it's summer, so my pizza hoody isn't getting much use at the moment.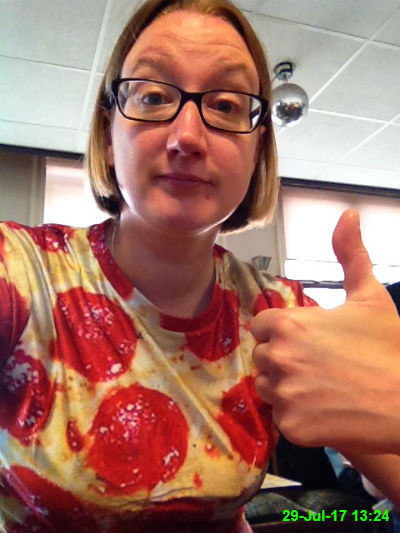 28 July 2017: Sunset Rainbow
Walking round the street, I loved this rainbow as the sun was setting.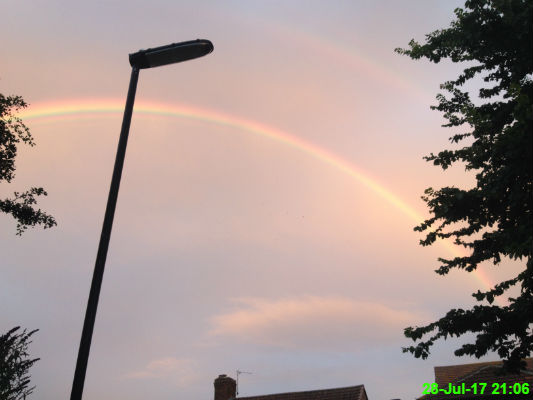 27 July 2017: Blink T-Shirt
I bought this at the Blink 182 gig the other week. It'll do nicely for dress down day tomorrow.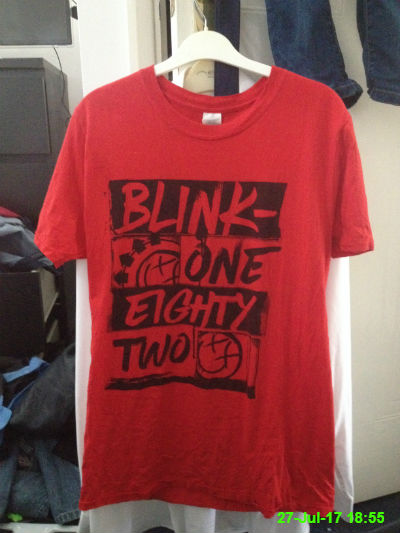 26 July 2017: Miss Marple
This is what I get for borrowing a book off Michael.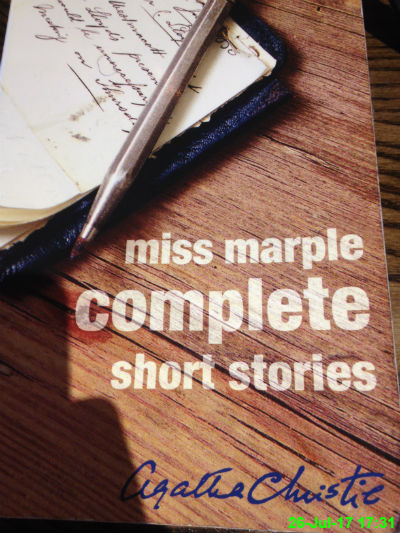 25 July 2017: Killy Week
While the road closures are in place in Gosforth, my weekly bus ticket is cheaper.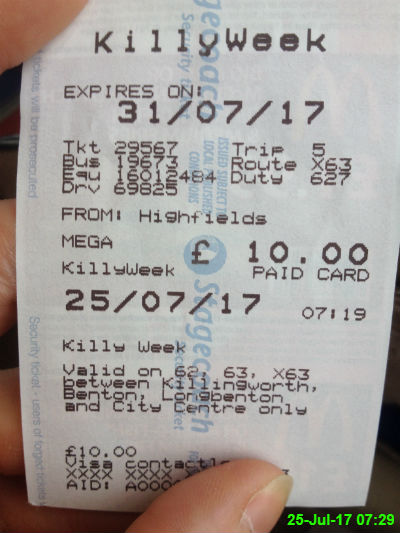 24 July 2017: Pineapples
Ali has a cool pineapple scarf. There's something about our family and wearing food clothes.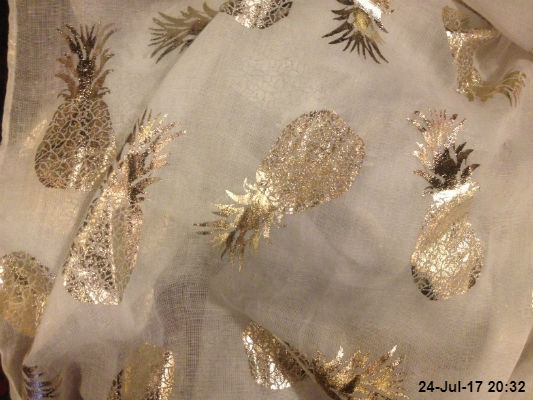 23 July 2017: Jerry Glitter
I tried to make a coat for Jerry but he ended up looking like Gary Glitter. Sorry, kiddo.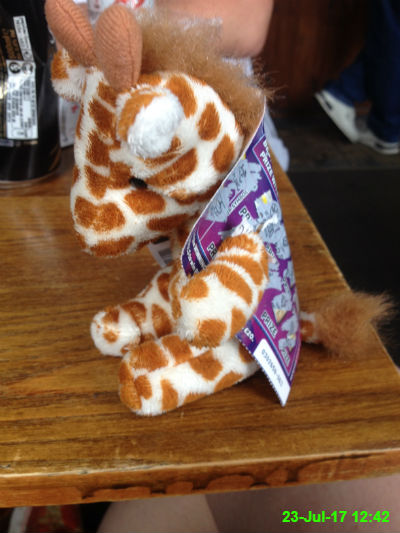 22 July 2017: Casper Does Morpeth
I went to Morpeth with Shannon, Sam and Michael but I think I morphed into a ghost in the process. Must've been the glare from Michael's white t-shirt.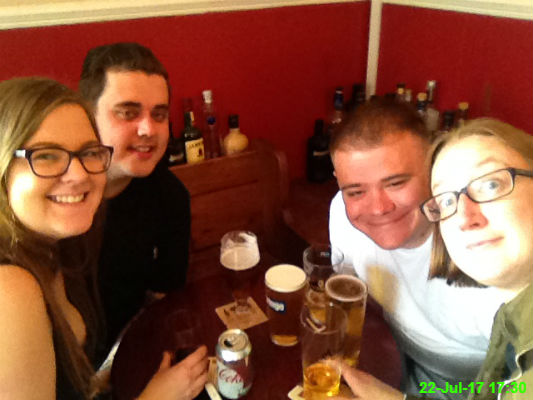 21 July 2017: Bright Bottle
My last water bottle started leaking so I picked up this new one today.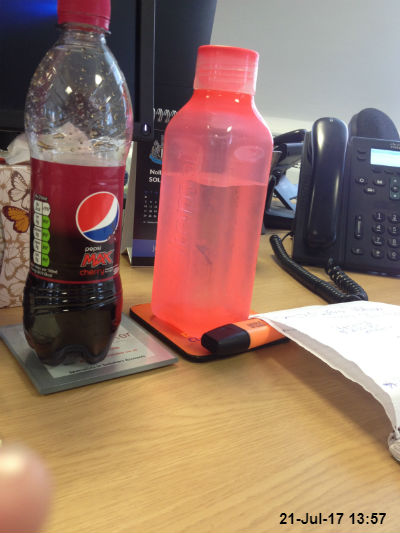 20 July 2017: Road Closure
Day one of the road closure did not go well as I spent 1 hour 10 minutes on the bus and was late for work!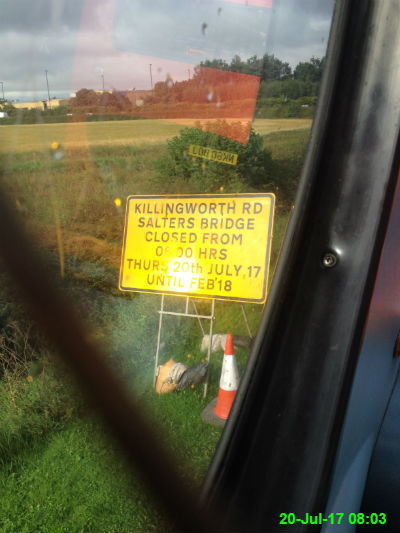 19 July 2017: Don Vitos
It's great to have a girly night once in a while, and my meal with Ali and Sophie was loads of fun. I was slightly annoyed the restaurant has taken all my favourite pizzas off the special, but the food was still good.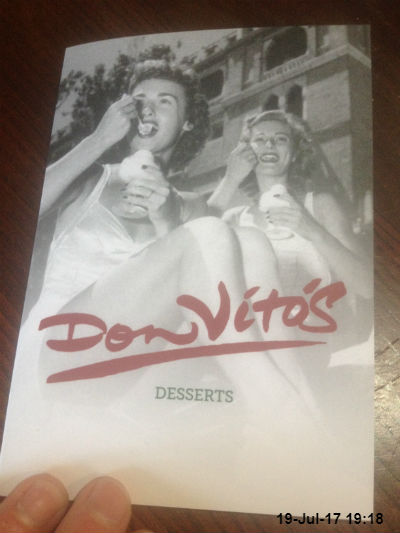 18 July 2017: Florence
I hadn't seen this Florence Nightingale £2 coin before.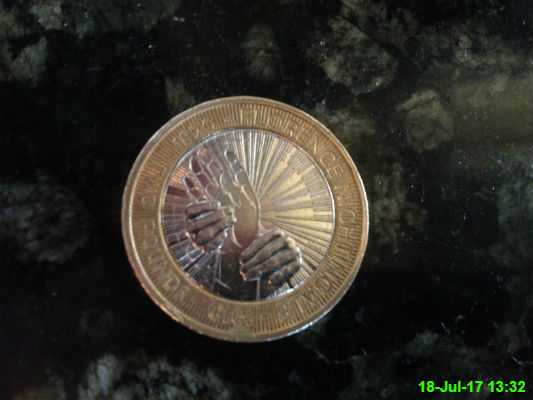 17 July 2017: Dashboard
It's not often I get a lift home so I jumped at the chance when Ali offered.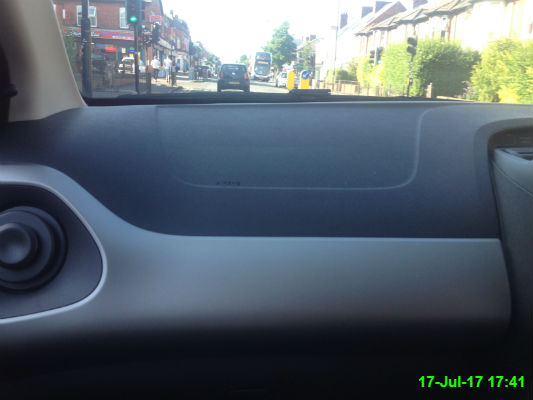 16 July 2017: Summer Evening
A lovely day for a stroll.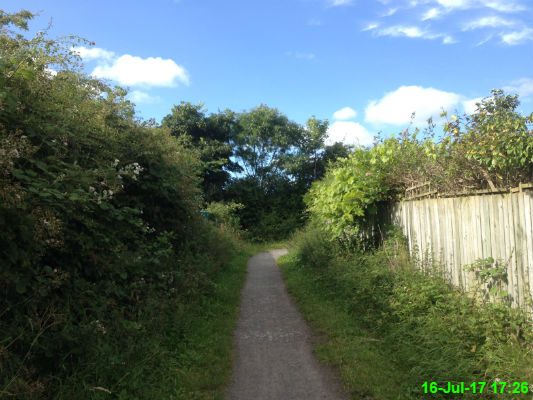 15 July 2017: Puffin
I love puffins so I was a big fan of this picture in the Willow Farm!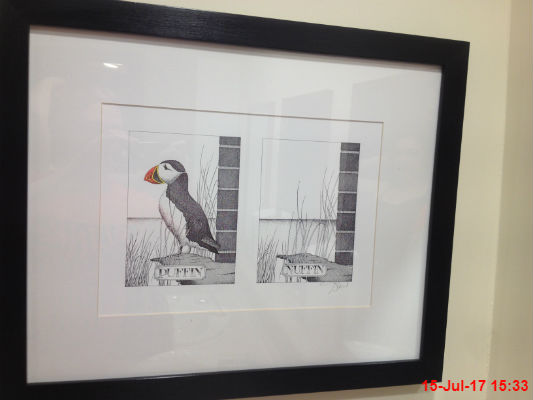 14 July 2017: Yolo
I had drinks with people from work at Yolo Townhouse.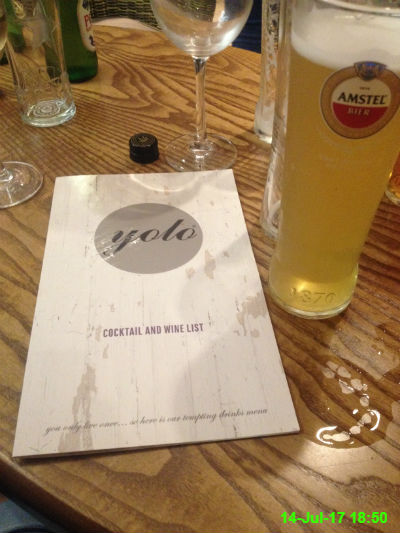 13 July 2017: Cone
I don't really have a description.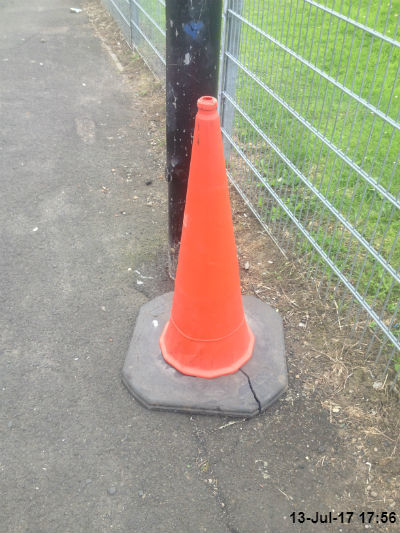 12 July 2017: Quayside Drinks
I met Paul, Leon and Anthony in the Quayside Bar for drinks on a nice sunny evening.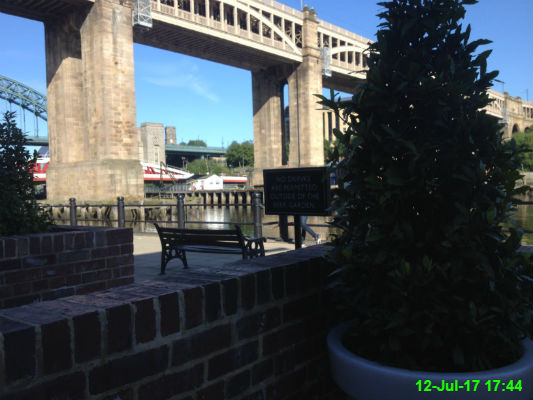 11 July 2017: Free Dogs Tickets
We received a huge stack of these at work but unfortunately I don't think I'll be able to make it.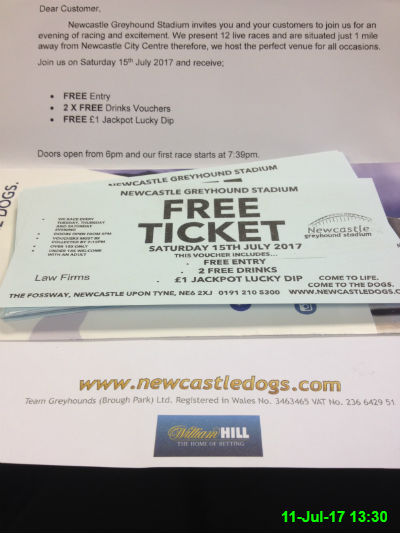 10 July 2017: Jacket
The inside of my jacket.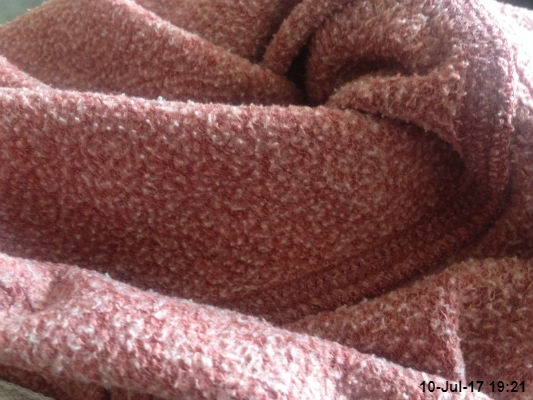 9 July 2017: Blink 182
As a teenager I loved Blink 182 so when Matty asked if I wanted to go and see them (supported by Frank Turner) I jumped at the chance. I've been listening to their new album a lot recently so I really enjoyed the show.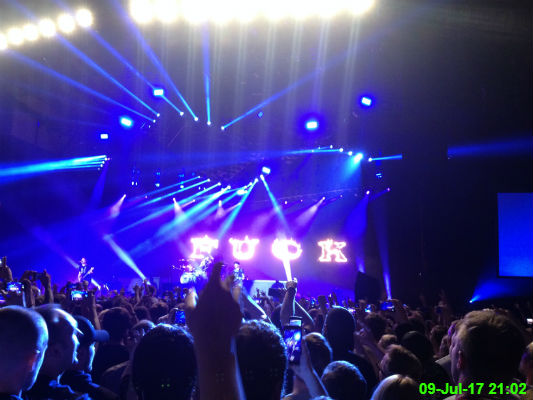 8 July 2017: Sprite Face
My face, through the medium of Sprite Zero.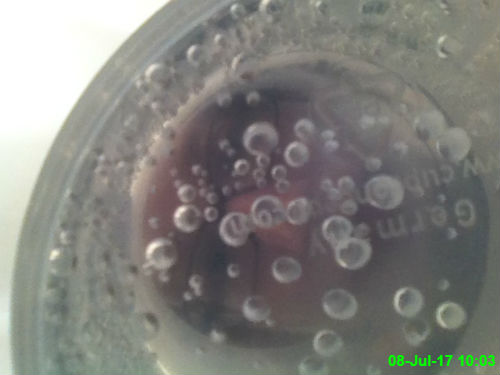 7 July 2017: Fortune Cookie
After reading this, there was no option other than setting off for work.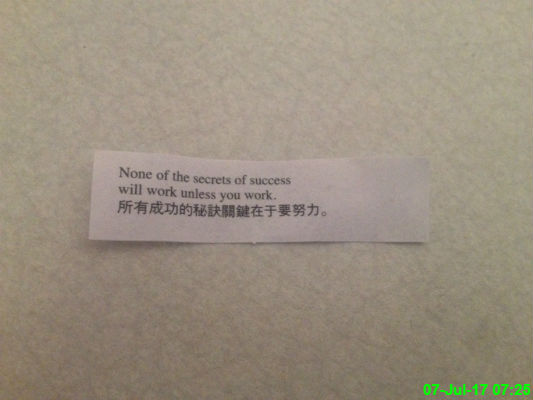 6 July 2017: Fentimans's Husky
I'd never noticed until today that this container seems to have a husky on the front. I now want it.
5 July 2017: Subway
I haven't had a Subway for ages so I had to satisfy my craving tonight.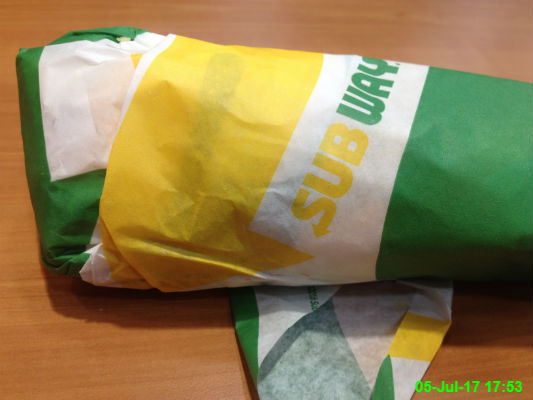 4 July 2017: Rain Jacket
It has rained constantly all day so I had to rely on both my umbrella and my rain jacket to get me home and dry.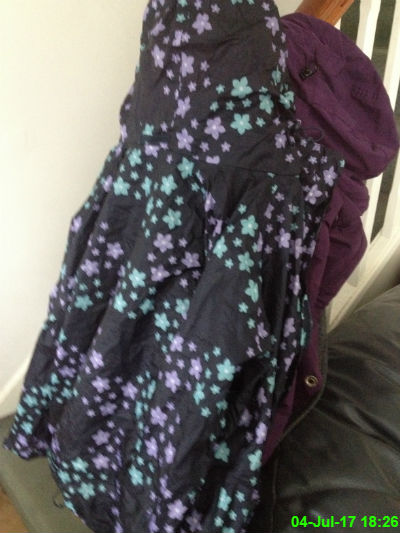 3 July 2017: Hydrograd
I've been listening to the new Stone Sour album today and I'm really enjoying it.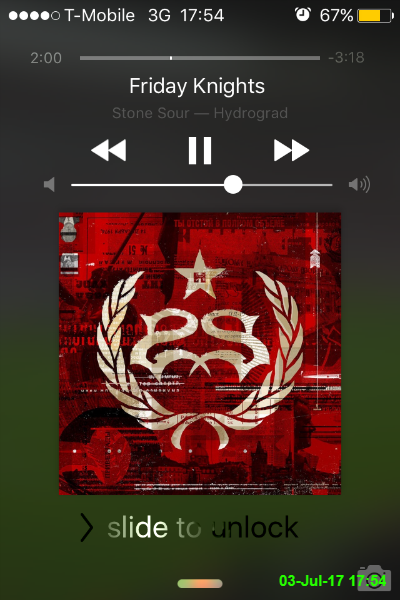 2 July 2017: Joker
Many jokes flew around about how this could be somebody's business card.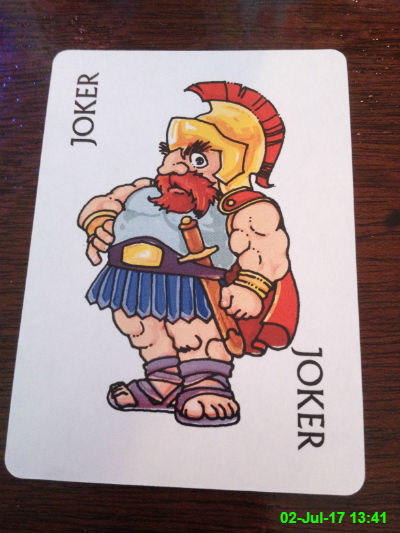 1 July 2017: Matthew & Danielle's Wedding
We went to Elsdon then on to Otterburn to celebrate Matthew and Danielle's wedding. I'm not normally a fan of church but this was a beautifiul building and it was a lovely service by Rachel.