2017: In Pictures
30 June 2017: Lasses
Another Friday night meetup in the Junction for the ex-colleagues. As usual Heather, Audrey and Linda were keen to have their photo taken.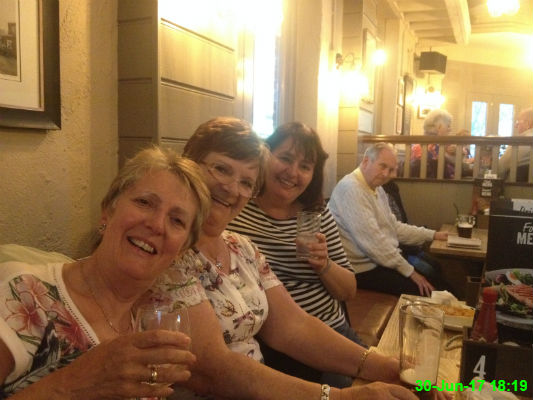 29 June 2017: Grim Day
It rained incessantly all day, making me keen to get home.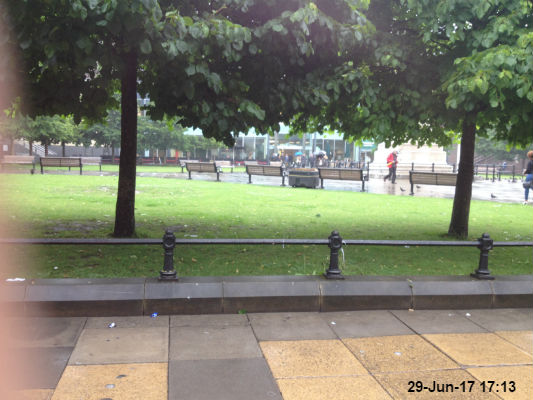 28 June 2017: Neck Pain
I've been taking these as I've had a sore and stiff neck recently.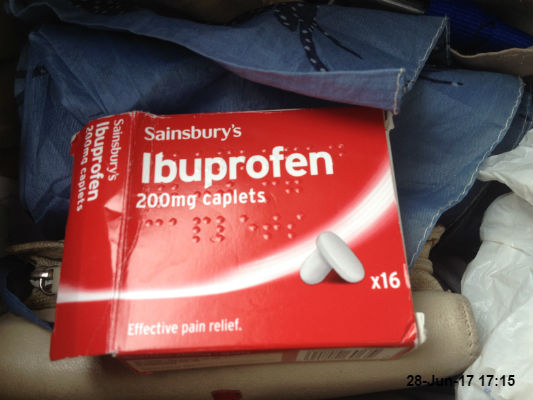 27 June 2017: Jerry the Giraffe
Jerry was our mascot for the day and I taught him to play the banjo.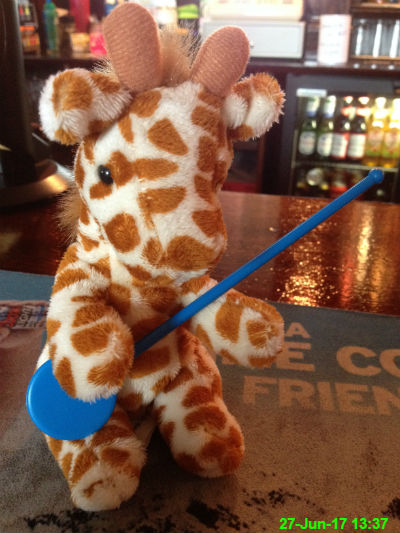 26 June 2017: Carl's Famous
We texted Carl's photo into Starz TV so he could experience a brief moment of fame.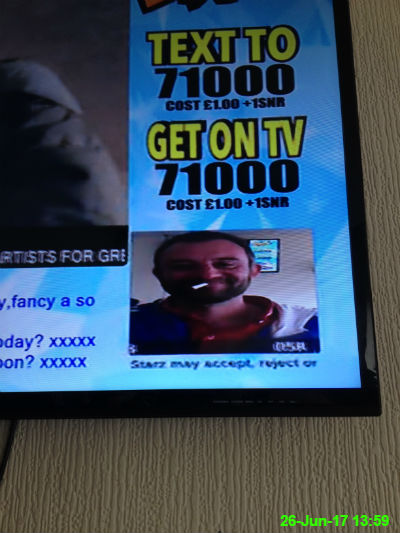 25 June 2017: Scenery
There's always some lovely scenery to look at when travelling back from Scotland by train.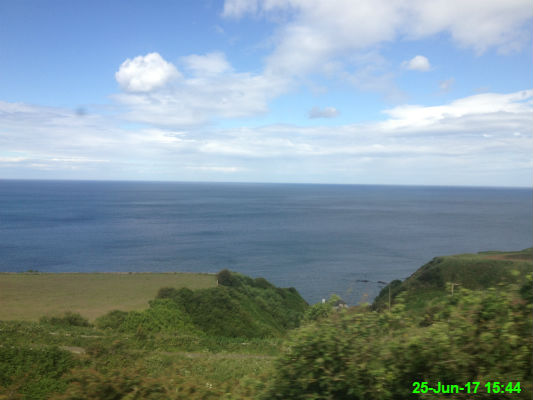 24 June 2017: Stone Roses 2017
I spent my 32nd birthday in Glasgow watching the Stone Roses play what is likely to be their last gig. Brilliant birthday!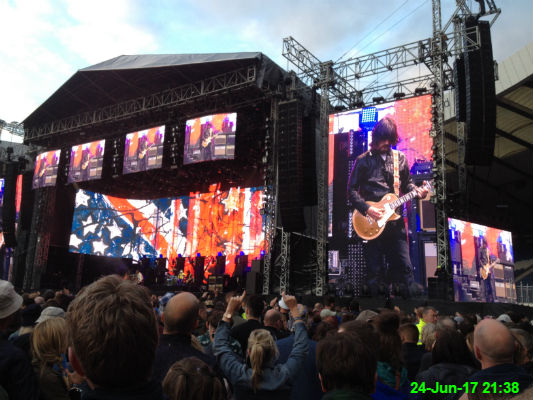 23 June 2017: Childish
I promise neither me or Ali was responsible for this display in Matalan, but we childishly laughed at it.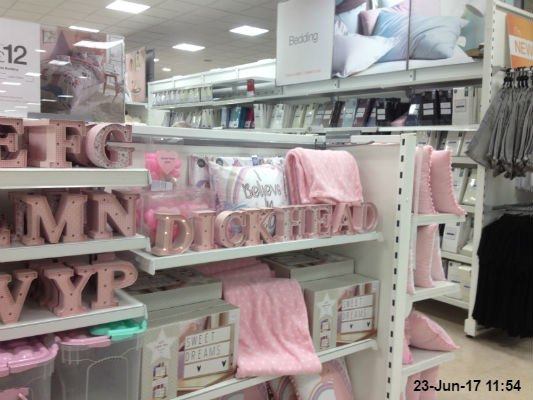 22 June 2017: Stone Roses Tickets
Only a few days to go until we go to see the Stone Roses at Hampden Park and the tickets are here.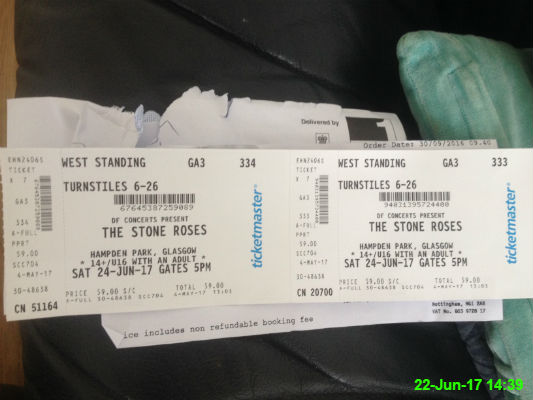 21 June 2017: Chicken Wednesday
Michael treated me to lunch at the Brandling Villa and since it was chicken day... we had chicken.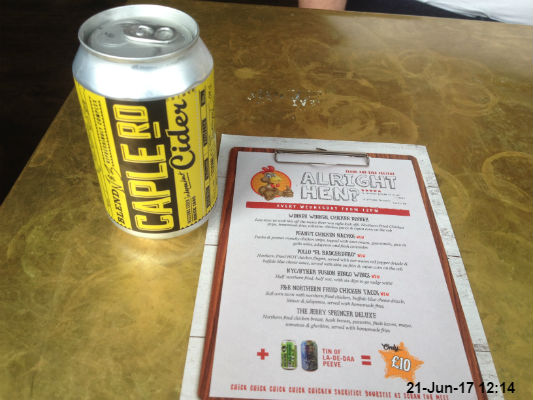 20 June 2017: Cookshop
I joined Ali, Mam, Jane and Christine for lunch at Milkhope and, as is tradition, wandered around the cookery shop aimlessly for a while.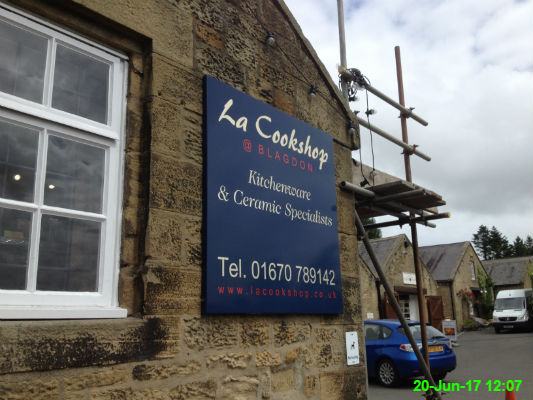 19 June 2017: Hexham Garden
I went along to Hexham to catch up with Rach and spent some time catching the sun in her parents' garden.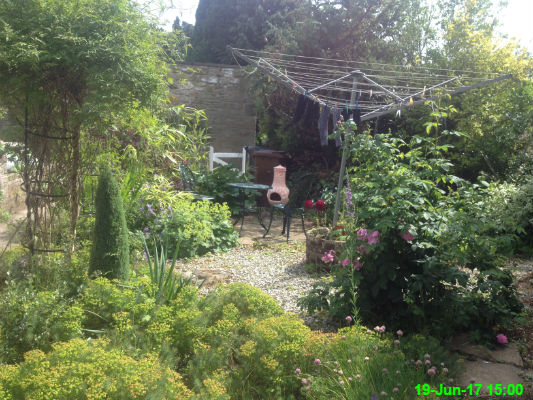 18 June 2017: Regulars
Michael abandoned me this weekend but some of the Grey Horse regulars looked after me for a few hours in the afternoon.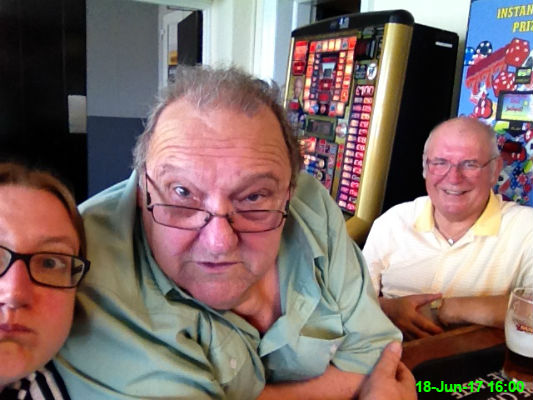 17 June 2017: BBQ
I popped down to see Mam and Chris for an afternoon relaxing in the garden and was rewarded with some lovely barbecued food.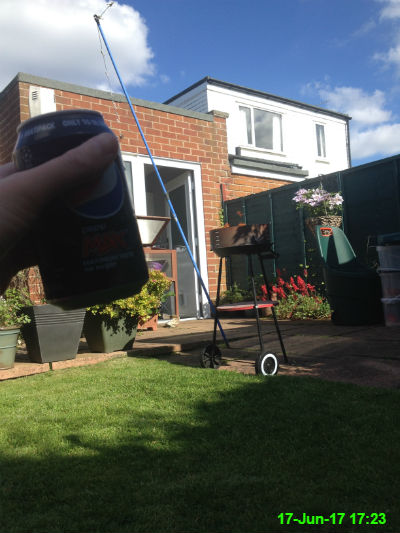 16 June 2017: Mars
This new variety of Mars Bar went down a treat!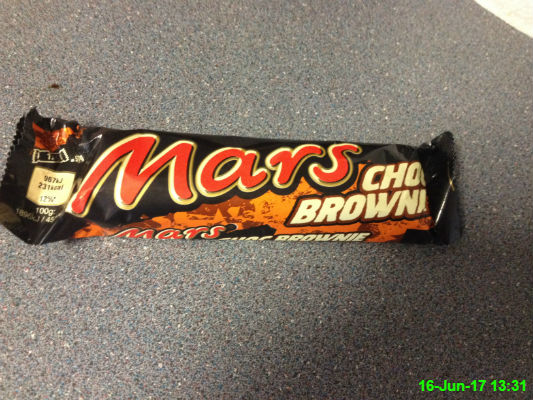 15 June 2017: The Viz
Whenever Michael has travelled anywhere I always end up with some classy literature.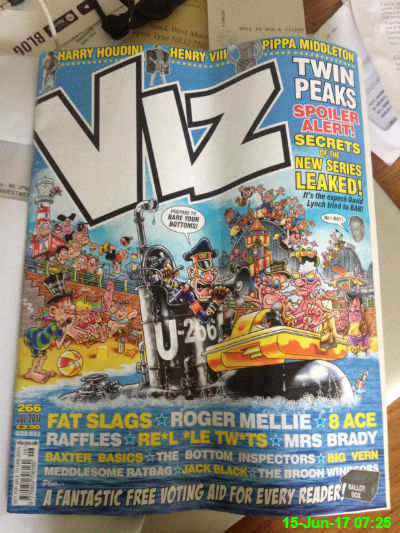 14 June 2017: Uncool Effort
We had a small team in the Grey Horse quiz, which featured me, Michael and Shannon. Our name was based on an anagram of "to curl one off" and since we finished near the bottom it was definitely an uncool effort.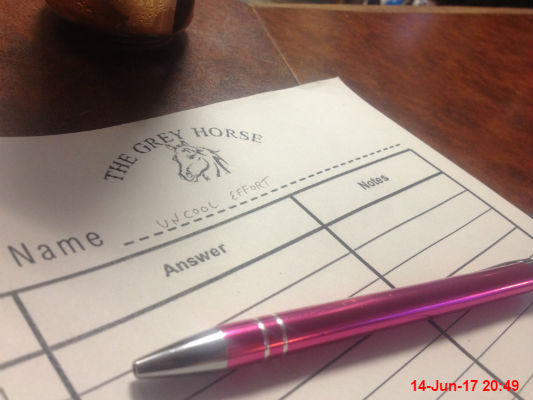 13 June 2017: Rums
I popped into Ali's pub to see her on the way home from work and was amazed by the new printed rum menu. I'll definitely have to return when it isn't a Tuesday night.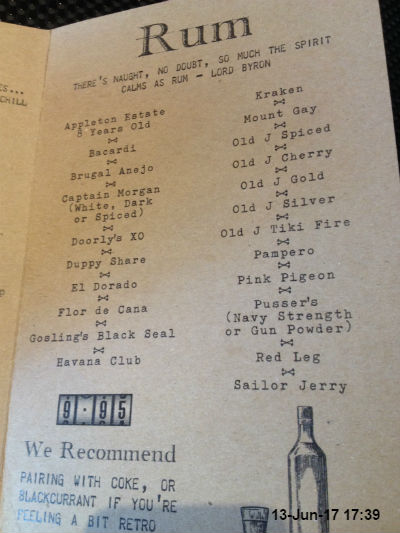 12 June 2017: Tiles
Yep, some tiles.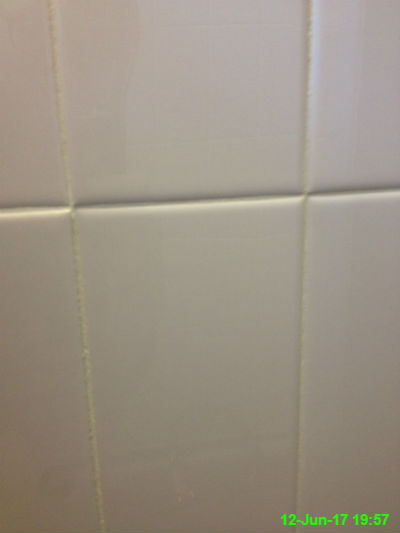 11 June 2017: Regatta
I was amused to find this old Regatta jacket in my mam's hall cupboard. It still has my name stitched inside the lining and even had a sweet in the pocket and a bonus sighting of my favourite number 32!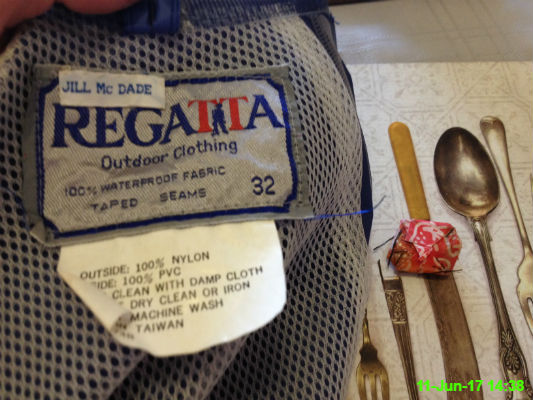 10 June 2017: Pink Elephant
Once again I was easily amused by some wax crayons and a colouring in book.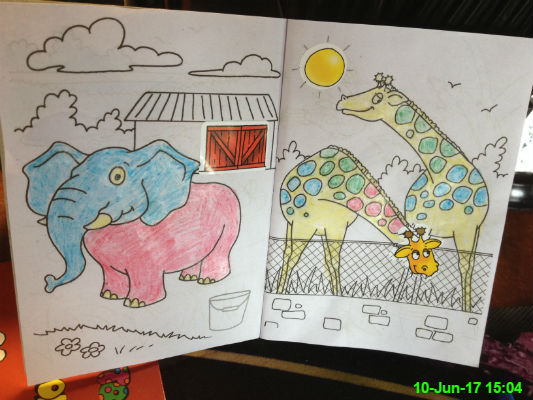 9 June 2017: Burnt Poo
My poo keyring had an annoying white thread coming out of the bottom, so I did the only thing I could think of in the absence of a pair of scissors.. borrowed a lighter and burned it off.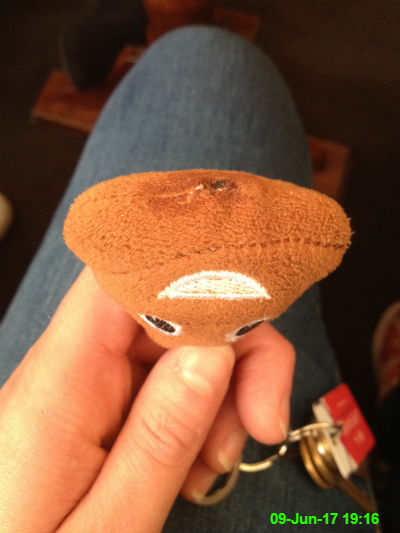 8 June 2017: Polling Station
Today was the general election. I voted labour for the first time.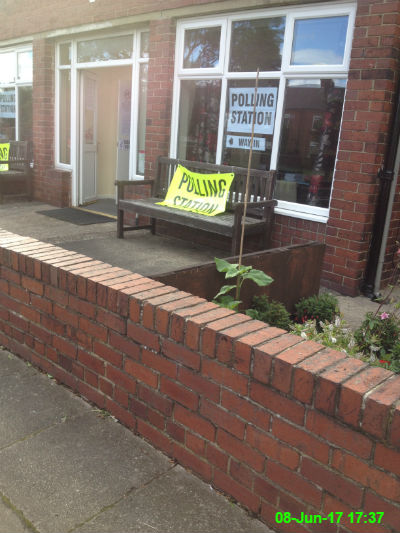 7 June 2017: Veggies
I've no plans to go vegetarian, but I thought these were some good suggestions in case I do feel like cutting down on my meat intake.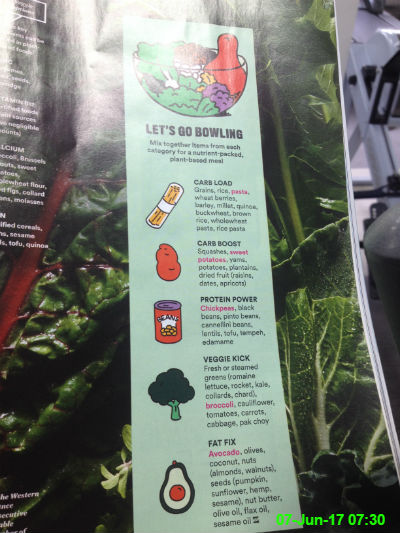 6 June 2017: Soaked
It has rained non-stop for two days so my umbrella has taken a beating.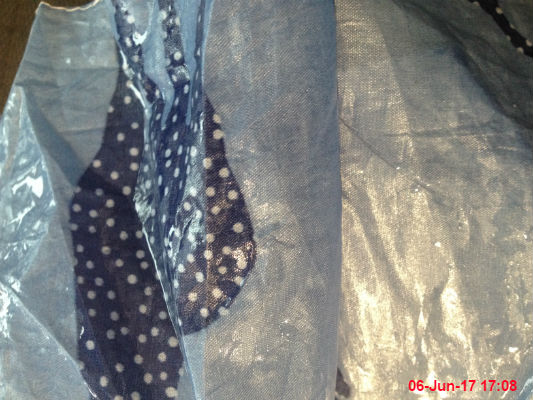 5 June 2017: One Love
I loved this photo in the newspaper of the benefit concert which took place last night in Manchester following the recent terror attack.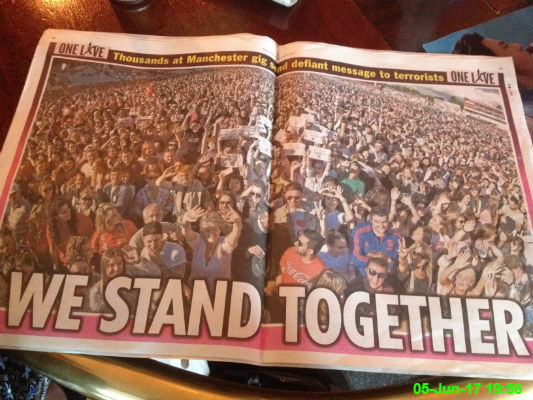 4 June 2017: Beer Garden Dogs
The best thing about beer gardens is not the beer but the dogs you meet.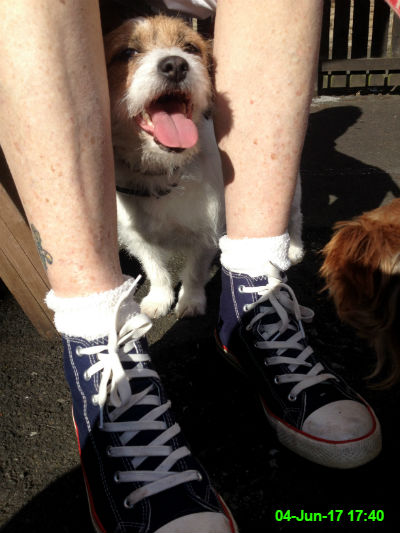 3 June 2017: Wendy's Birthday
For Wendy's birthday we had our usual trip to the Three Mile Inn for happy hour. Some of those in attendance were Malcolm, Wendy, Dawn, Alan, John, Michael and Tom.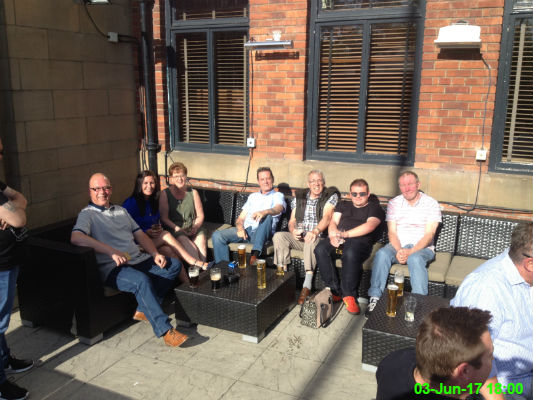 2 June 2017: The Junction
We had a change of scenery for Friday night food and drinks - The Junction at Haymarket. Audrey, Margie and Heather were the victims for my photo today.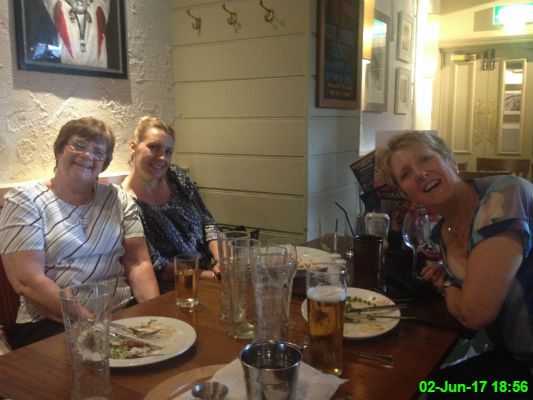 1 June 2017: Coat Pegs
The most difficult decision of the day so far is where to hang my jacket.