2017: In Pictures
31 March 2017: Specs
Louise and Ali are even speckier than me today.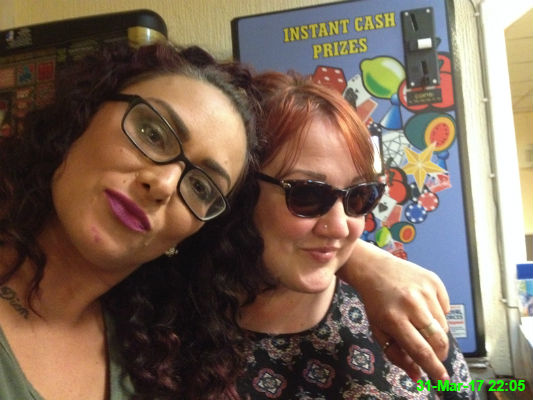 30 March 2017: S-Town
I've been listening to the podcast "S-Town" so took a wander outside into the fresh air to finish off the current chapter.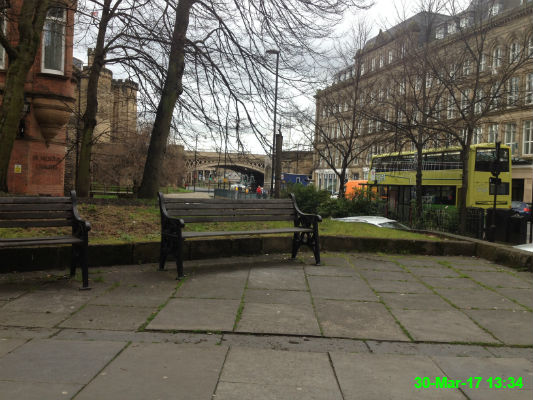 29 March 2017: Water
I think I already know these facts about the fire extinguisher in the gym, thanks to my fire warden training, but it can't hurt to refresh my memory.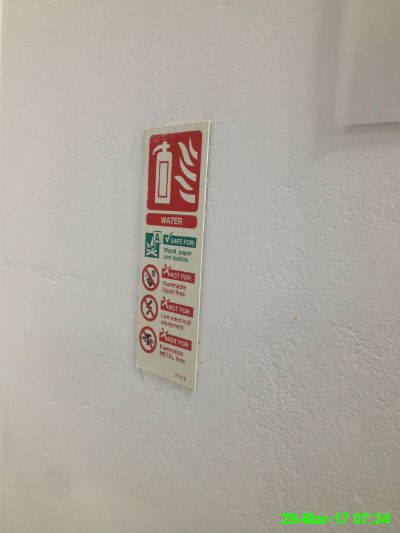 28 March 2017: Bedlam
There's work going on in Gosforth at the moment which is causing chaos on the roads.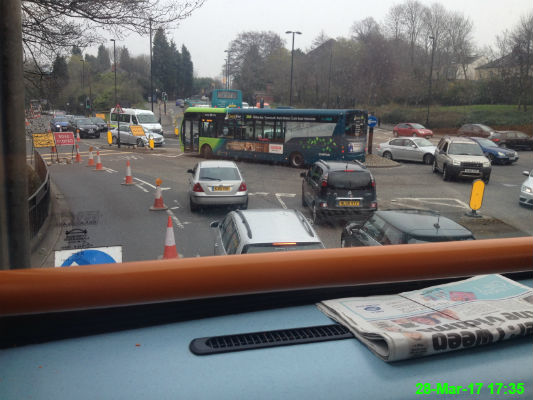 27 March 2017: Mother's Day Part 2
I went out for tea with Mam, Sue, Ali, Chris, Michael, Nasser and Sophie to celebrate Mother's Day slightly late but when the restaurant would be less busy. I wasn't feeling too inspired to take photos today but I did like Nasser addressing his Mother's Day card to "Soul Mam" as that's exactly what Sue is.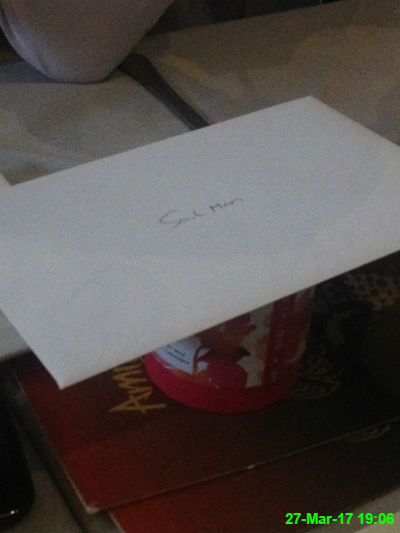 26 March 2017: Mother's Day
In the age of technology, a Mother's Day selfie is absolutely required.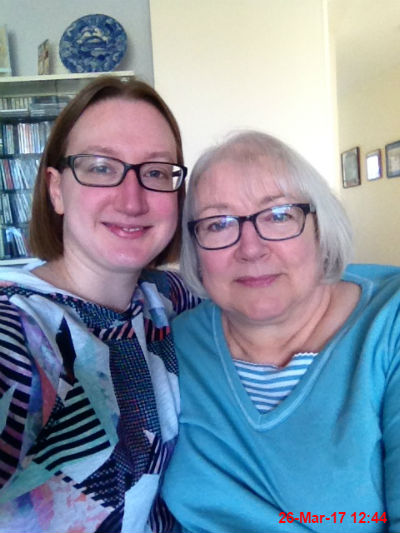 25 March 2017: Ali's Tattoo
I can't remember if I've taken a picture of this already, but this is Ali's tattoo in memory of Gran since not much else happened today. The orange one represents me!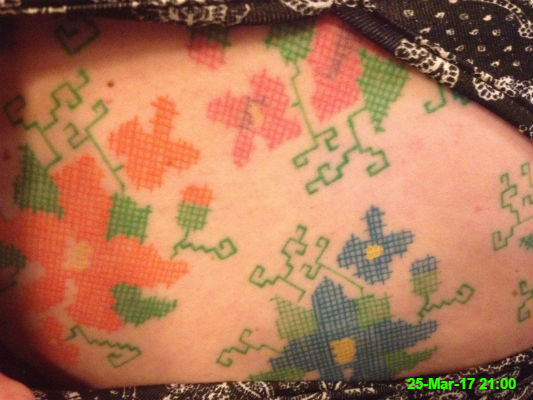 24 March 2017: Bacon Sandwich
I'm feeling very fresh after last night in comparison to others, but I still took up the offer of a bacon sandwich... to which I added chilli flavour crisps.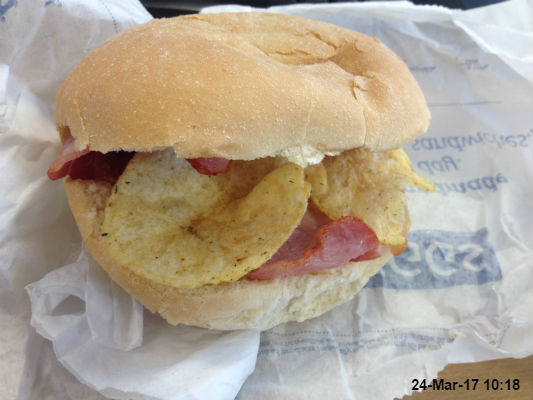 23 March 2017: Chicken Tikka 3 Ways
I went for a meal with people from work and this was my starter: chicken tikka 3 ways. The venue was Sachins, which was excellent as always.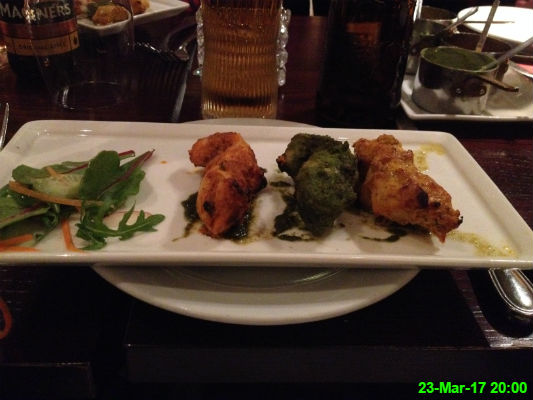 22 March 2017: Rock & Scarf
I came home after a night out at the weekend with a rock and a scarf in my bag. I know why the scarf is there, but the rock is a mystery.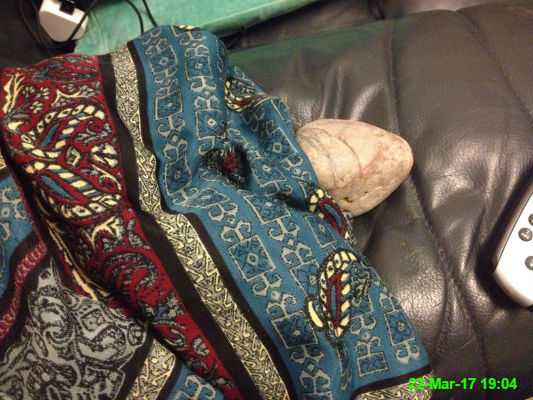 21 March 2017: Cute Giraffe
I saw this in Sainsburys and thought it was adorable but probably not the best thing for a grown adult to spend £8 on.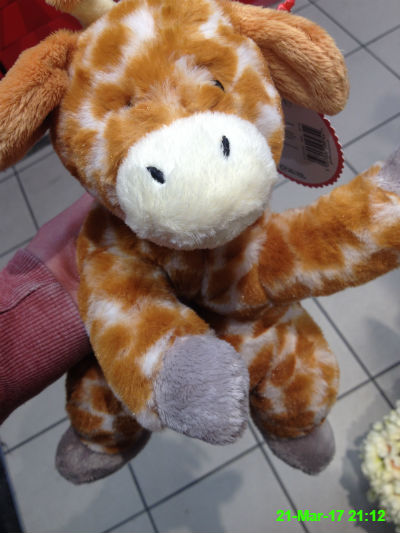 20 March 2017: Rolling
Smoking is bad - don't do it.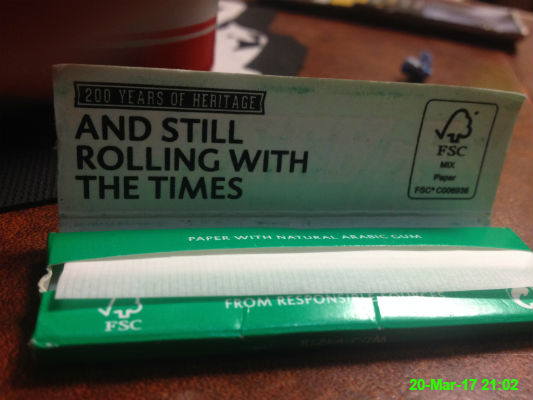 19 March 2017: White Legs
It was pretty mild today so I got to wear my favourite clothing combination: shorts and a hoody.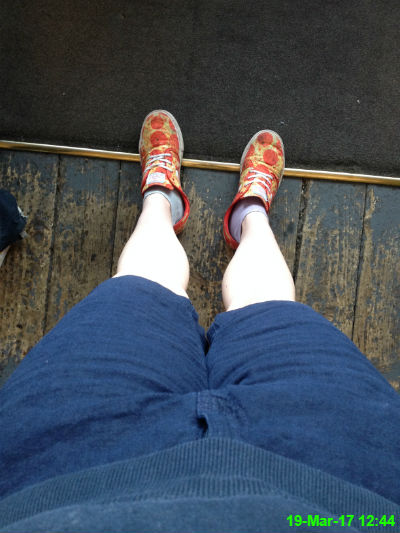 18 March 2017: Padlock
I've lost the padlock I was using at the gym so today I went out and got a new one.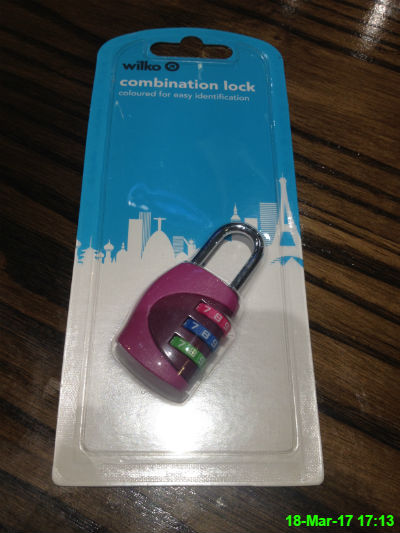 17 March 2017: Gun Show
I haven't worn this top for ages so when I put it on this morning I was amused to discover my biceps are too big for it and the cuffs had to be unbuttoned. Obligatory terrible "mirror pose" photo.
16 March 2017: Catherine's 40th
I went to Amici with Catherine, Michael, Joseph, Ella, Kathy, Paul, Angela and Chloe to celebrate Catherine's 40th birthday. I had to admit defeat when it came to cake, but I took some home for tomorrow.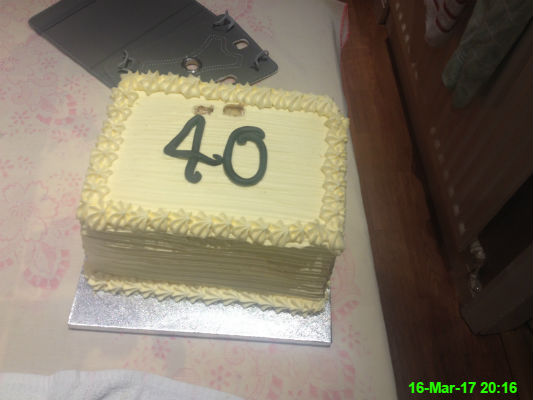 15 March 2017: Sinister Owl
Our collection of sinister creatures has gained an owl.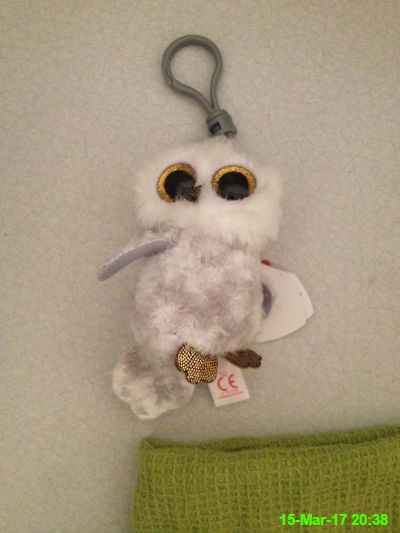 14 March 2017: Fortune
We ordered Chinese food at the weekend and this was my fortune cookie. It just makes me wonder whether there are crooked trees with straight roots out there.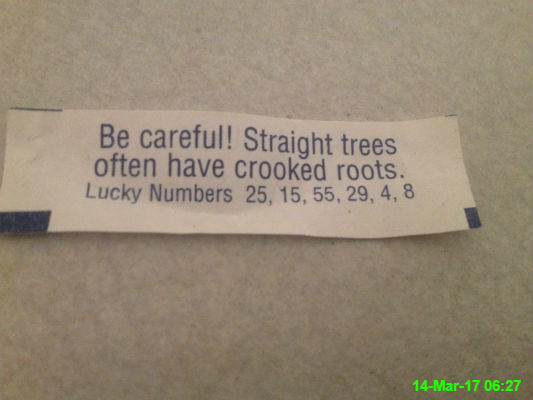 13 March 2017: Benylin
I've got an awful sore throat and tickly cough at the moment so it was Mam to the rescue with some medicine!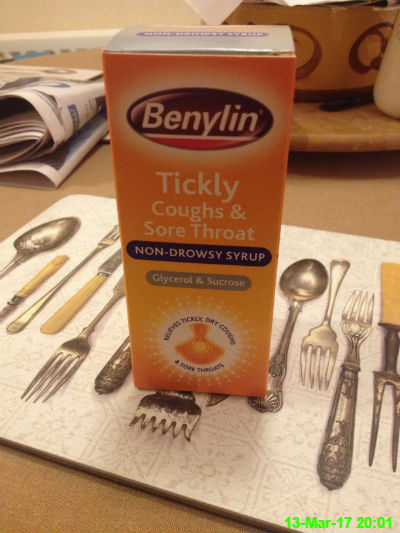 12 March 2017: Long Legs
My legs looked particuarly long in their shadow today.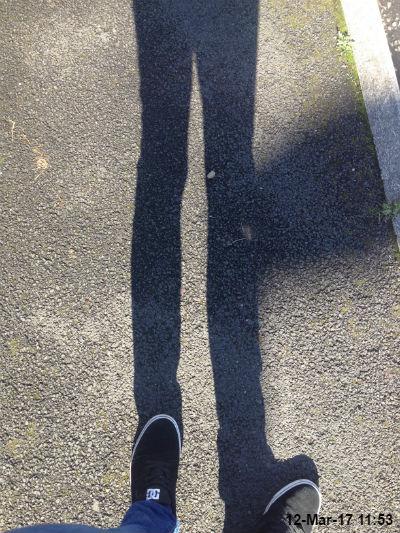 11 March 2017: Scar
I woke up this morning and found a random scar on my head. I have no idea where it came from.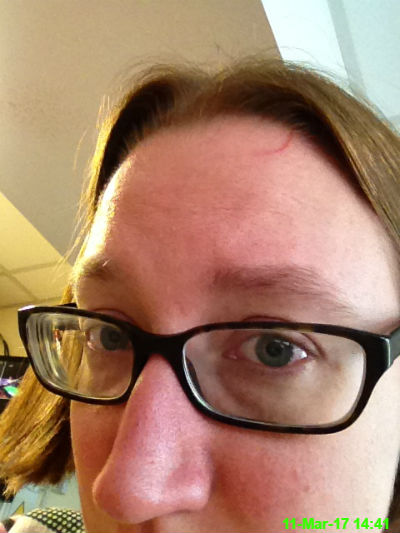 10 March 2017: Quote
Another of the companies in our building recently put up this board. I am highly unimpressed with this pathetic quote.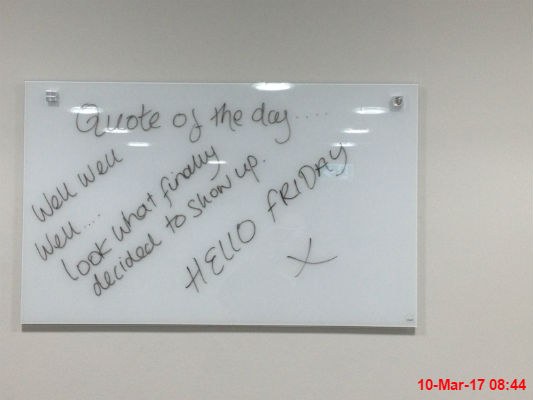 9 March 2017: Snapped Key
I came home last night feeling great after having a really good day. Then my key promptly snapped in the lock and brought me crashing back down to earth.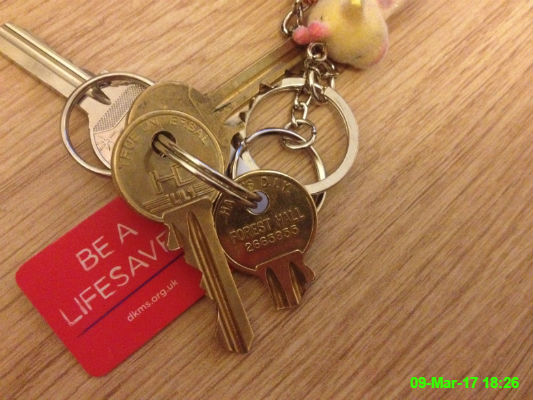 8 March 2017: Paris
I don't speak enough French to know what this is on about. Something about perfume.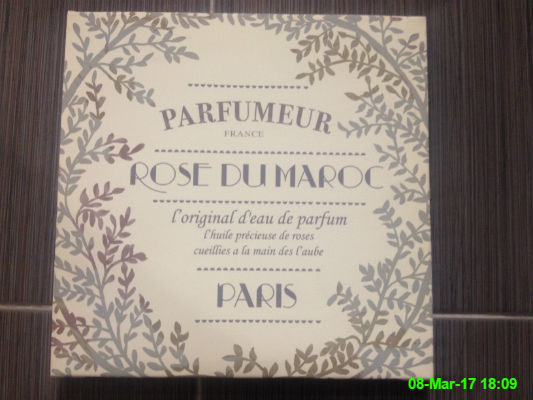 7 March 2017: Reading 0-0 Newcastle
I went to Nine for a beam back and unfortunately this match was significantly more dull than the last one.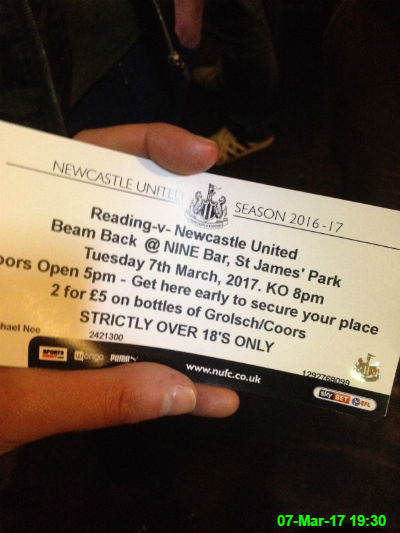 6 March 2017: Match Ticket
My ticket from this weekend's match.
5 March 2017: Salt
Darren thought it would be amusing to put a salt shaker in my bag yesterday, resulting in all this salt in there today.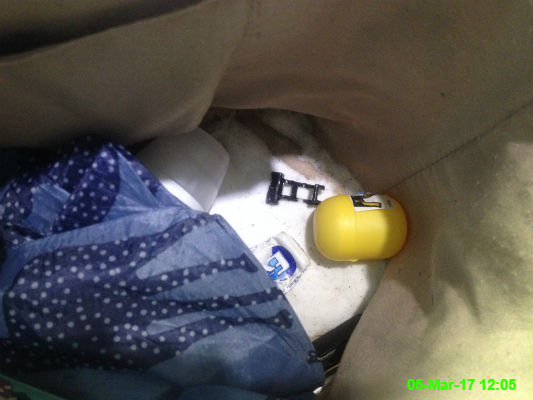 4 March 2017: Huddersfield 1-3 Newcastle
I had to sit in the home end, but it was a very good away win for Newcastle.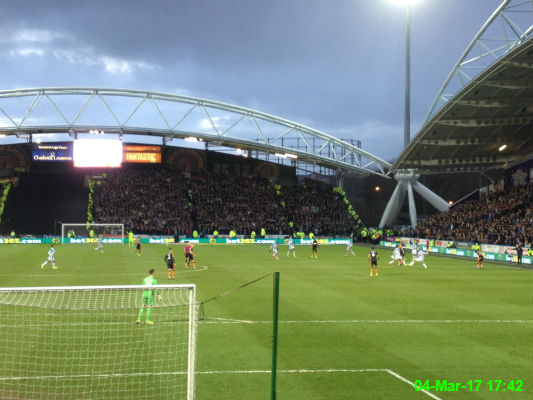 3 March 2017: Double Ali
I spent my Friday night with 2 people called Ali, and also a Clare.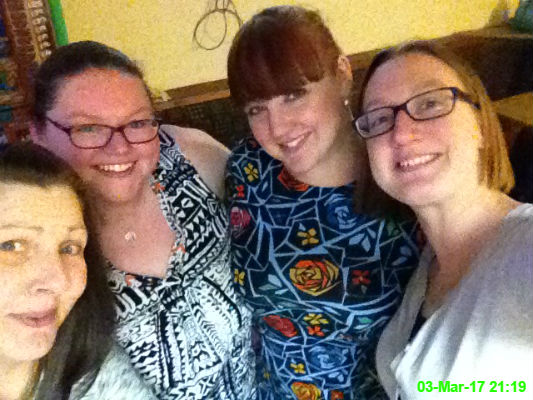 2 March 2017: Slow Cooker
We've finally decided to get a slow cooker. First up is going to be chilli con carne.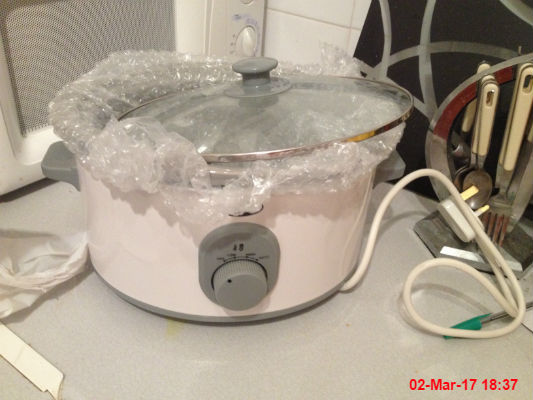 1 March 2017: Mark's Funeral
We went to lay our friend Mark Alderson to rest following his recent passing away. Mark was a great bloke - friendly, funny and loyal - and will be sorely missed by everyone who knew him. In the picture, Mark is the bald man wearing glasses.