2017: In Pictures
31 May 2017: Jugabix
We only have two bowls and since we didn't do any washing up yesterday I was forced to eat my Weetabix out of a measuring jug.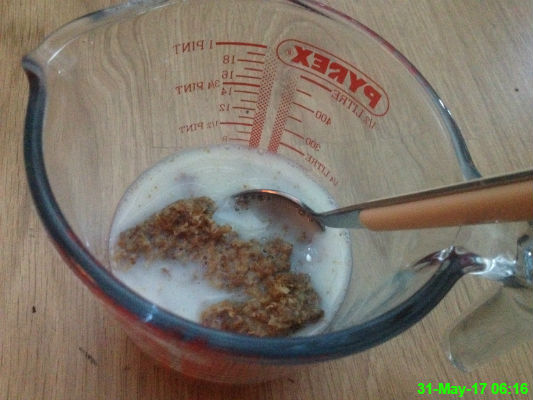 30 May 2017: Limited Space
I think I may need to delete some things off my phone.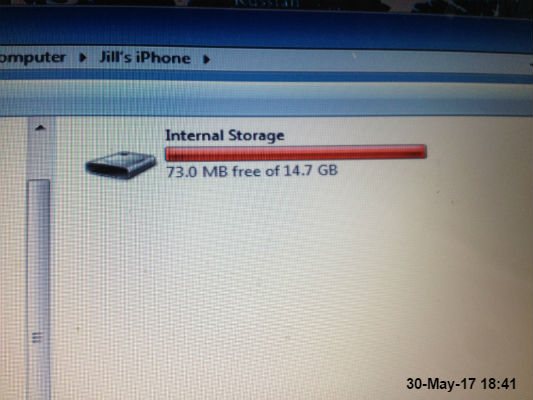 29 May 2017: Creased Earlobes
A while back I scared half the regulars in the Grey Horse by telling them that a crease in the earlobe was linked to heart problems, amongst other things. It was nice to read the papers and find an article to back me up!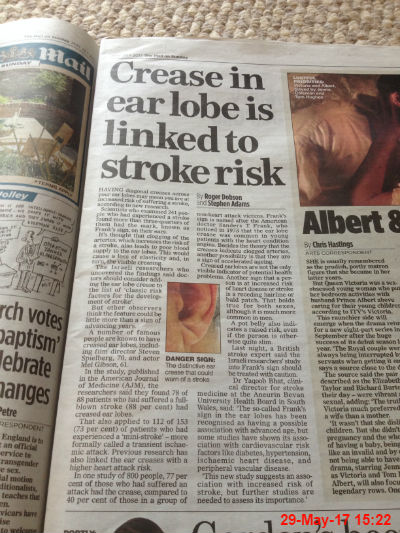 28 May 2017: Clip
I went out for a few hours to pass time until the takeaway opened and amused myself by putting a clip in Dave's hair.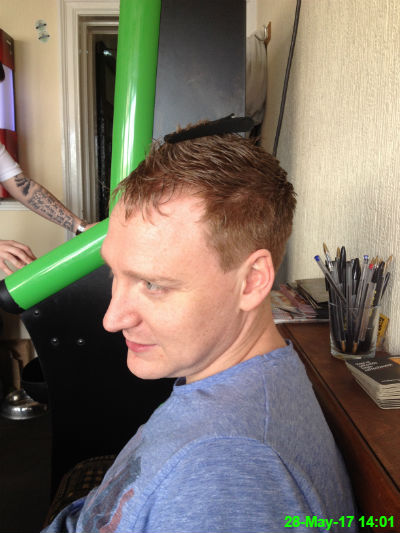 27 May 2017: Courteeners
I went to Manchester with Michael, Sam and Shannon to see the Courteeners, who were supported by the Charlatans, Blossoms and Cabbage. It was an emotional affair as it was just days after a suicide bomber attacked Manchester Arena and killed 22 people, including children, and injured many more. This was the first major gig in the city since the attack and despite concerns, everything went smoothly.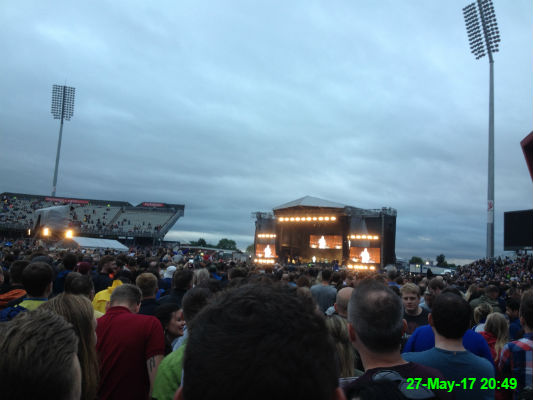 26 May 2017: Ticket
It was a huge rollover this week so we invested in a Euromillions ticket, which won us precisely nothing.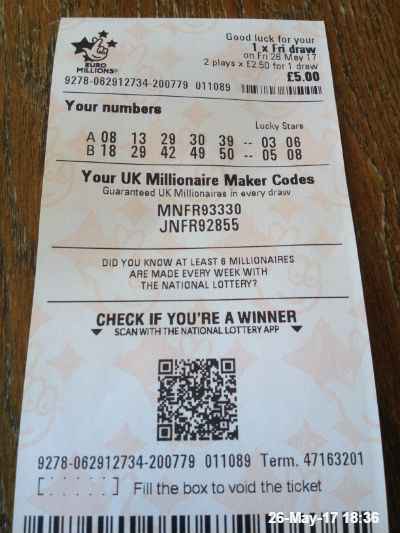 25 May 2017: Green Juice
Someone in the gym had this brightly coloured drink, which I found a bit freaky.
24 May 2017: Blue is the Colour
This gorgeous blue sky and the sunshine made it difficult to go back to work after lunch.
23 May 2017: Mackerel
It was warm today which meant I didn't fancy cooking, so this ended up being the basis of my tea.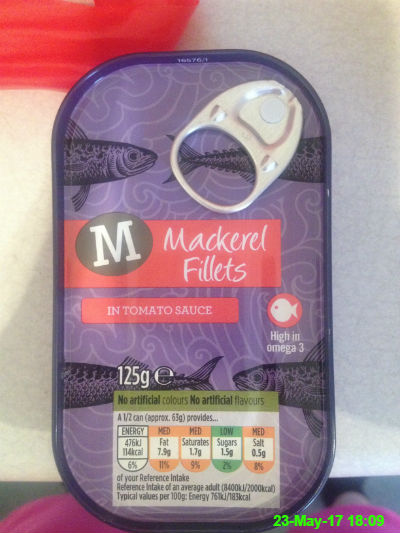 22 May 2017: Results
The season is almost over so it was time to check the predictions we all made at the start. With one point per correct answer, me and Michael will finish on 4 points each while Matty or James could clinch if results go in their favour.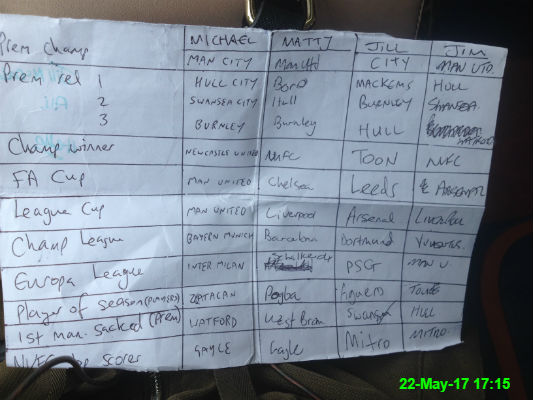 21 May 2017: Greys
It was a pleasant afternoon winding Christopher up about his grey hairs.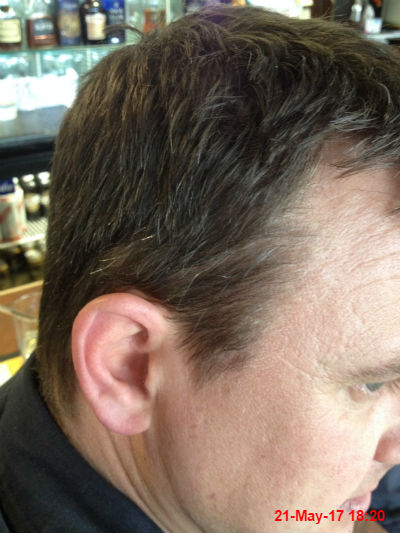 20 May 2017: Peter-za
Peter is often the brunt of jokes but he's a good sport.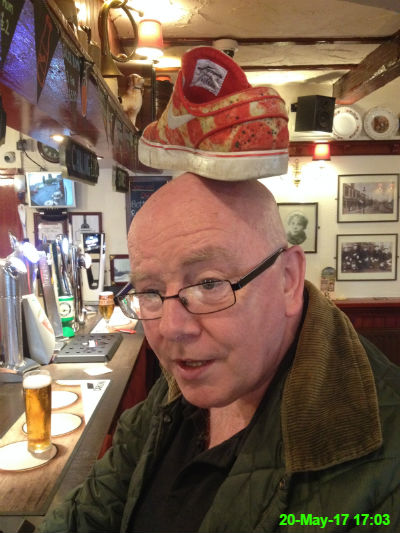 19 May 2017: Goblet
6 of us from the Newcastle office were invited to our firm's "10 Year Lunch" in Aberdeen, which is a celebratory meal for those who have worked there for over 10 years. We all received a goblet engraved with our initials and Margie proudly displayed hers on the train home. I'm only realising as I resize the picture that I must've had the camera on a different setting since it's not quite the same shape as usual.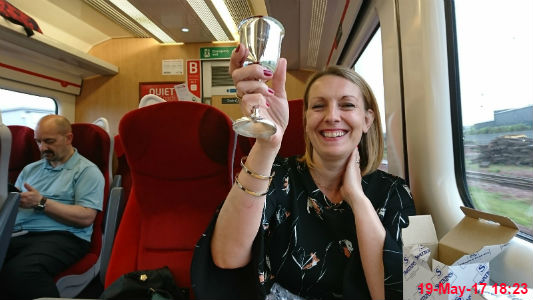 18 May 2017: Gridlock
My bus had to take a diversion due to a burst water main and it did not make for an easy journey into town.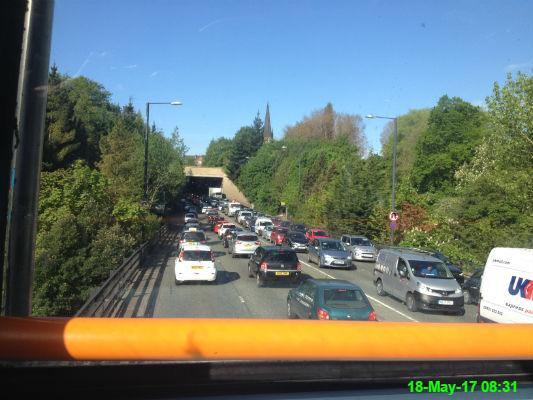 17 May 2017: Maplin
I lost my phone charger so it was Maplin to the rescue! Obviously, I then found the one I'd lost.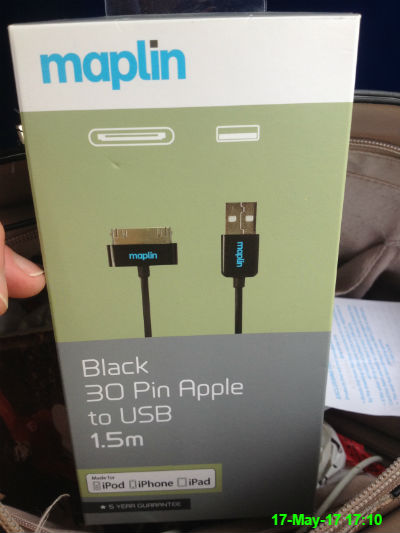 16 May 2017: New Jacket
One many purchases from Matalan which I can't really afford.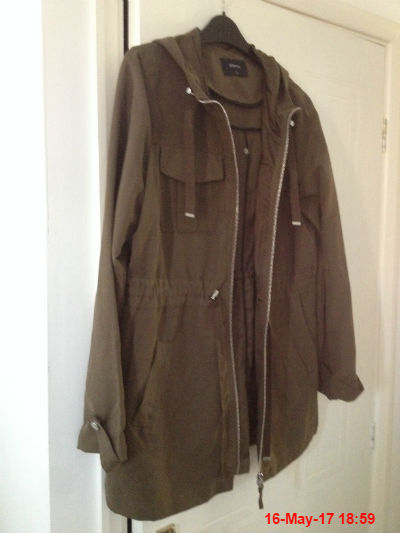 15 May 2017: Juice
I wasn't feeling well so it was straight to bed with my Yankee Stadium cup filled with orange juice, to binge-watch Forensic Files.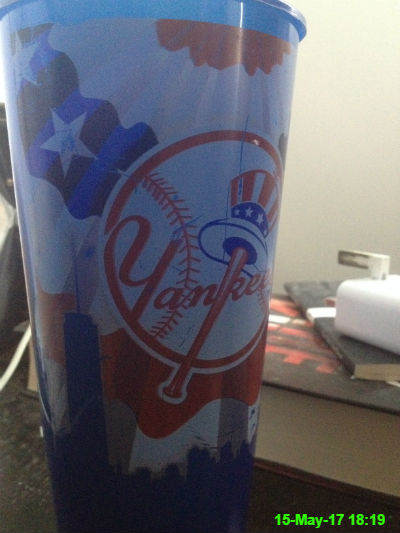 14 May 2017: Mam's Birthday
We had a family meal at the Stonebrook to celebrate Mam's birthday. Here she is with some of her birthday flowers.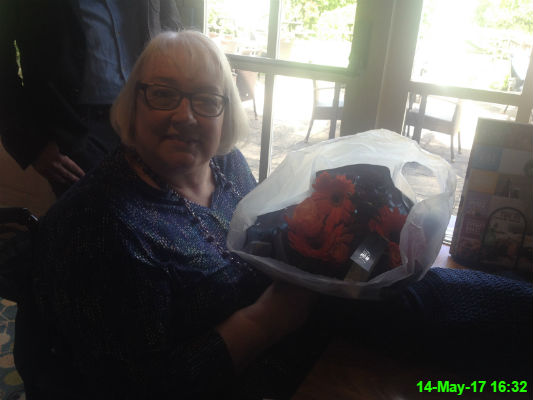 13 May 2017: Charity Night
There was a charity night in the Grey Horse in aid of the Sunshine Fund, with loads of good prizes. Of course, I won nothing.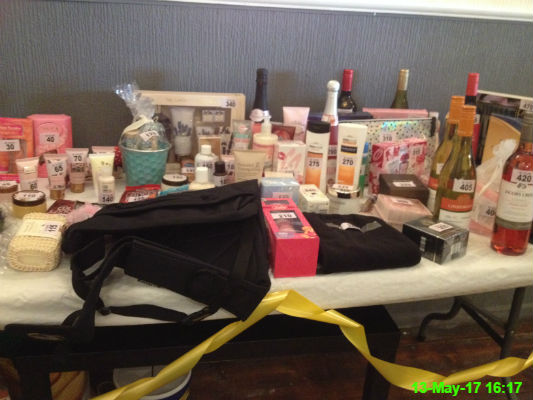 12 May 2017: Mental Health Awareness
Since it's mental health awareness week it would be remiss of me not to mention my own struggles. I currently take 30mg of citalopram a day for anxiety and depression. But don't worry though - it's helping.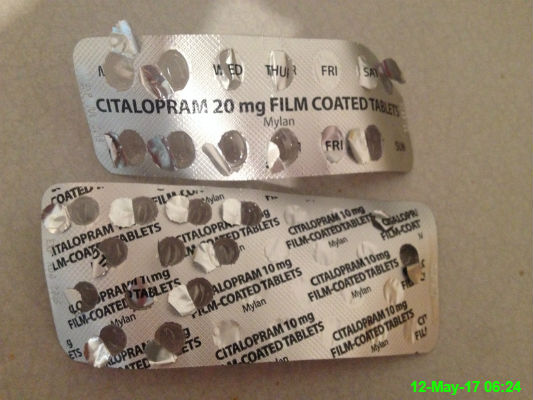 11 May 2017: Leg Curl
Here are my legs, using the leg curl machine at the gym.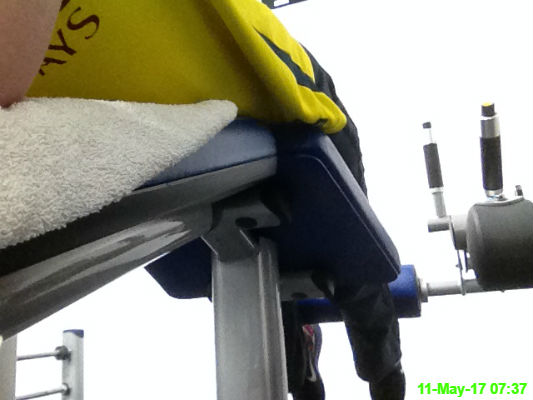 10 May 2017: Hertha Glove
This was something we found in Berlin (on the ground) and today it doesn't matter that there is only one because it's a beautiful sunny day.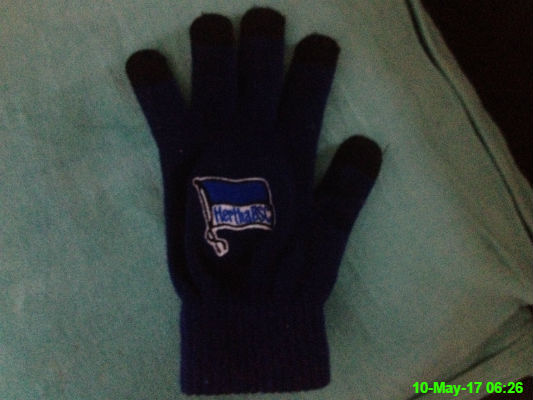 9 May 2017: Flight Risk
I've been waiting for this episode of Disappeared about Katelin Akens. I've been following her disappearance since she went missing in December 2015, around the time she was supposed to catch a flight from Virginia to Arizona. Hopefully the episode, which aired recently, will bring some new leads.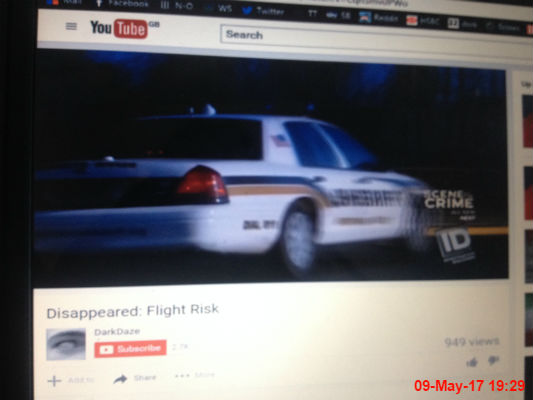 8 May 2017: Bruce
This is Bruce, a penguin with a jumper.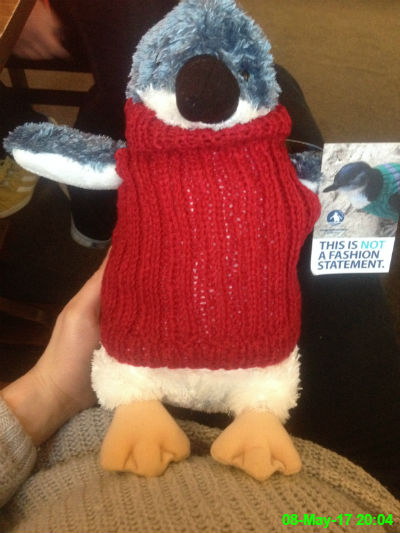 7 May 2017: Champions
As we went into the last match of the season 1 point behind Brighton I didn't dare to think we would win the league. Following our 3-0 win against Barnsley and Aston Villa doing us a favour by drawing 1-1 with Brighton, it was confirmed: Newcastle are champions.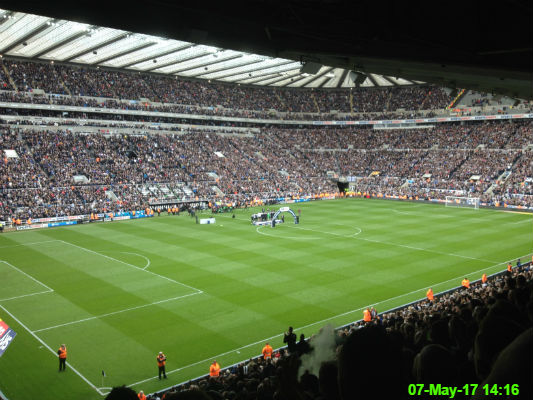 6 May 2017: Dinosaurs
This dinosaur activity pack proved to be a surprisingly entertaining way to spend an afternoon.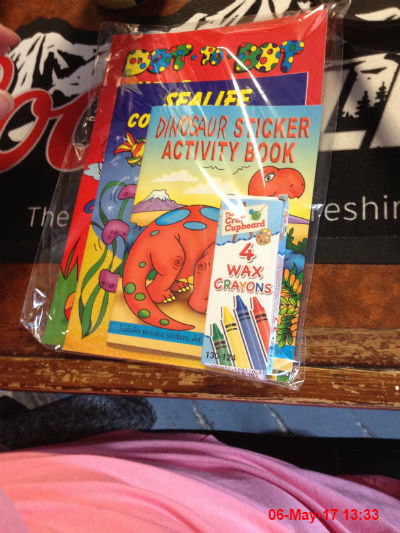 5 May 2017: Ginger Pepsi Max
It was my first time trying this so I wasn't sure what to expect. It was fairly tasty, but definitely not as nice as the original or cherry versions.
4 May 2017: 1966
I've started reading Geoff Hurst's autobiography and the opening section about the 1966 World Cup Final gave me goosebumps.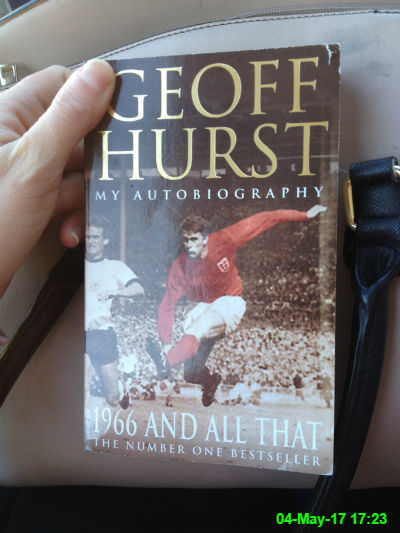 3 May 2017: Halloumi
We had a family meal at Lezzet for Ali's birthday. My starter was these epic pieces of halloumi cheese.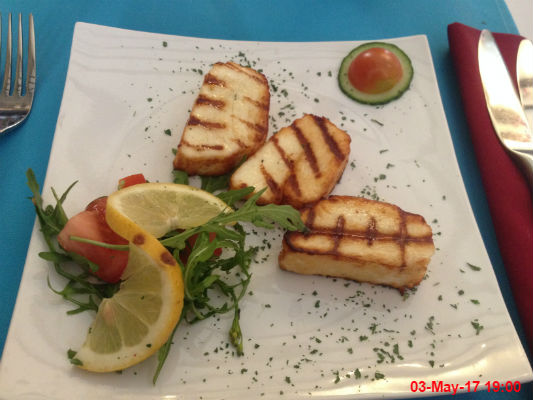 2 May 2017: Sliced Hand
I smashed a glass and promptly cut my hand on it. Not my finest moment.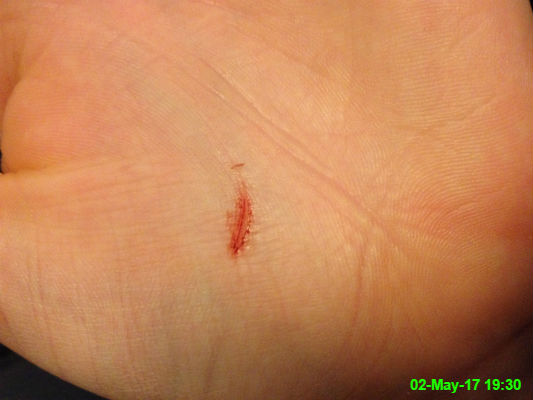 1 May 2017: Fowl
I was creeped out by this chick which was born with extra legs.