2017: In Pictures
30 November 2017: Advent Calendars
This year I have Paw Patrol and Michael opted for My Little Pony.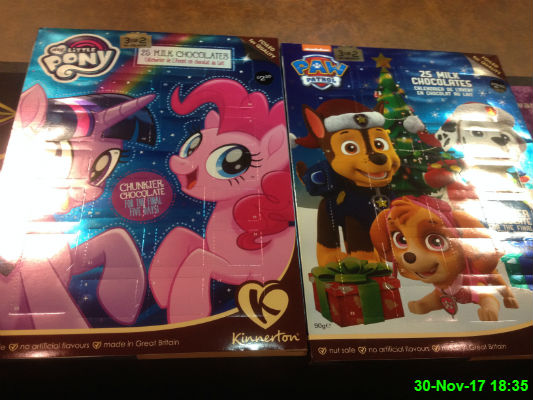 29 November 2017: Car Park Rain
This is basically a dark photo of a rain puddle in the car park at work. I was in a hurry to get home!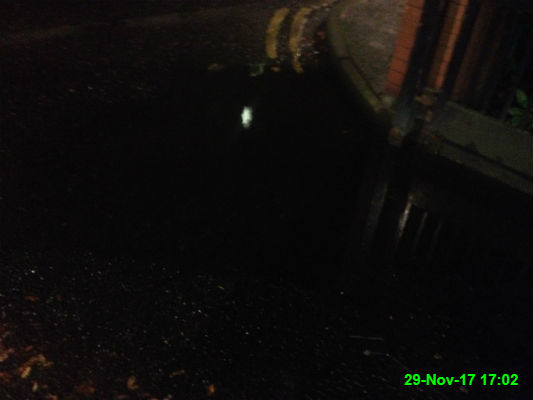 28 November 2017: Candle
I went to Amici for tea with Mam, Ali and Carl. This cute little candle made me feel quite cosy.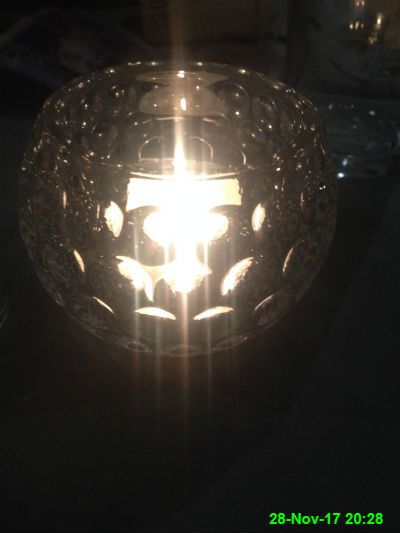 27 November 2017: Burradon Christmas Tree
I couldn't help laughing at the bizarre way the lights have been hung on this tree.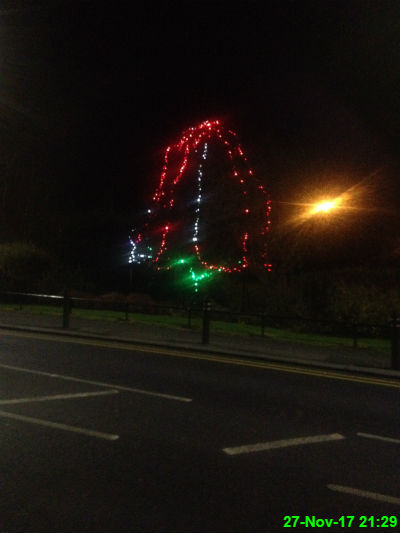 26 November 2017: Drive Home
Stephen was our designated driver for the grip to Glasgow and he got us home in no time.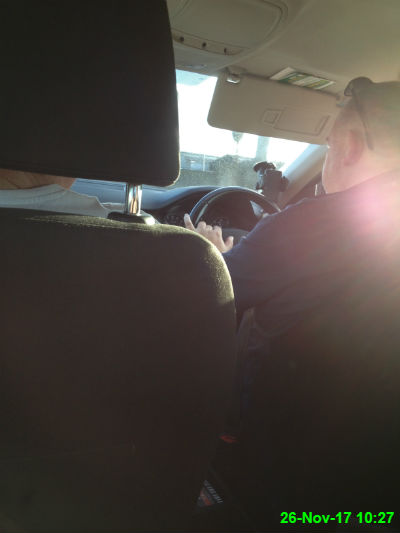 25 November 2017: Kasabian
I went to see Kasabian at the SSE Hydro in Glasgow with Michael, Sam and Shannon. Great show, and well worth the journey.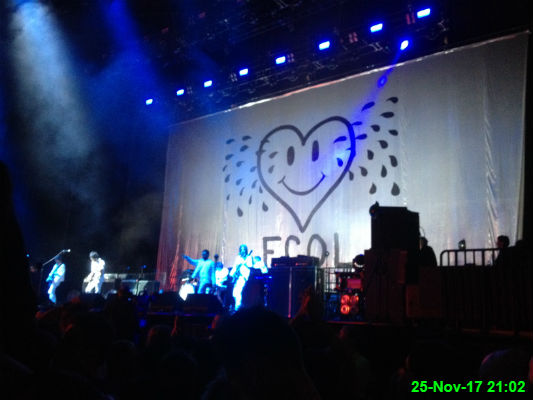 24 November 2017: Pizza Bench
It's not often I see pizza sitting on a bench in a bus stop. Even I wasn't tempted to eat it.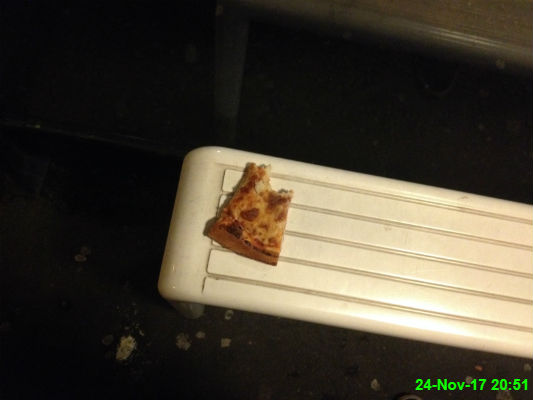 23 November 2017: Fire at Breakfast
On a cold morning I love eating breakfast in front of the fire.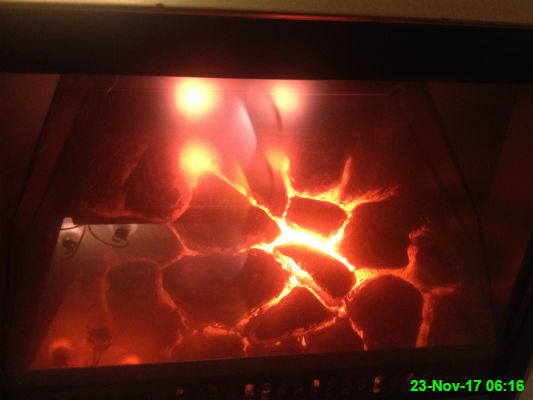 22 November 2017: Colider
When my sister said her pub was selling a cola flavoured cider, I couldn't resist calling in to try some. It tasted like flat, cheap cola but somehow, I really liked it. It's called "Colider" and is made by Lilley's.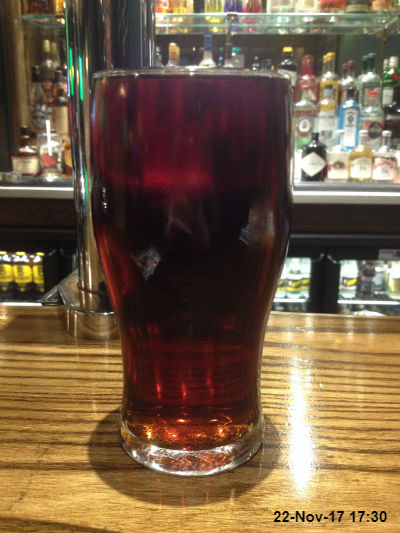 21 November 2017: Escalator
This is one of those photos that indicates nothing much happened today and I was concerned I might forget to take a picture.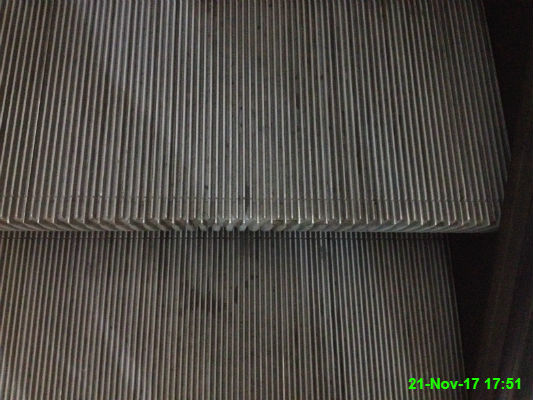 20 November 2017: Christmas Lights
It's that time of year again! No.. it's November. Bah, humbug.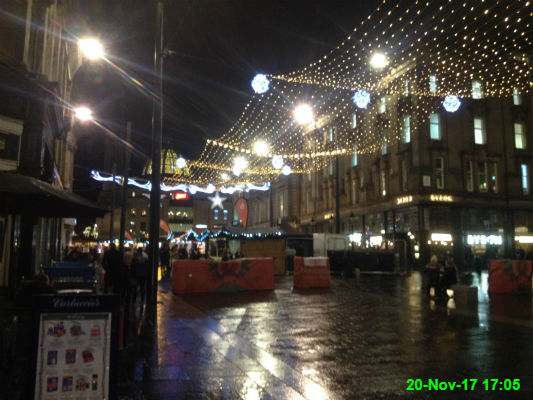 19 November 2017: Scrapes
It's my own fault for wearing shorts in November but I tripped on the way home last night and landed in a thorny bush!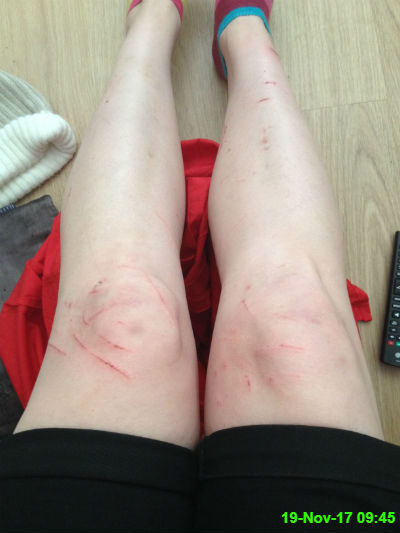 18 November 2017: JJ
We went to Ken's 80th birthday party and I had the pleasure of meeting the newest member of the family, baby JJ.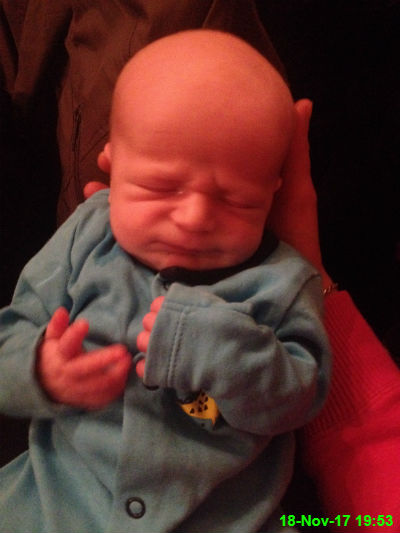 17 November 2017: Thomas the Tank Engine
I couldn't sleep so I found myself watching Thomas the Tank Engine, before remembering I had several episodes of Masterchef to catch up with.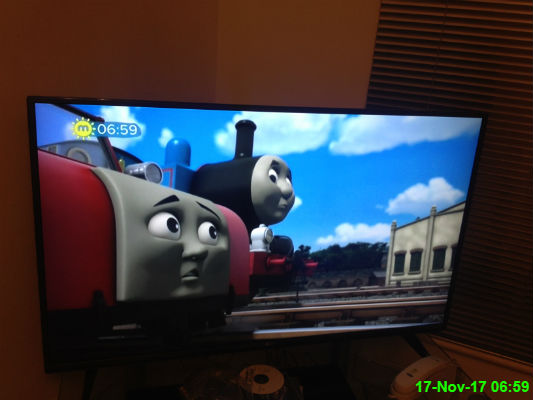 16 November 2017: Sisters
I spent part of the day decluttering my old bedroom at Mam's house and came across these old photos of me and Ali looking pretty gormless.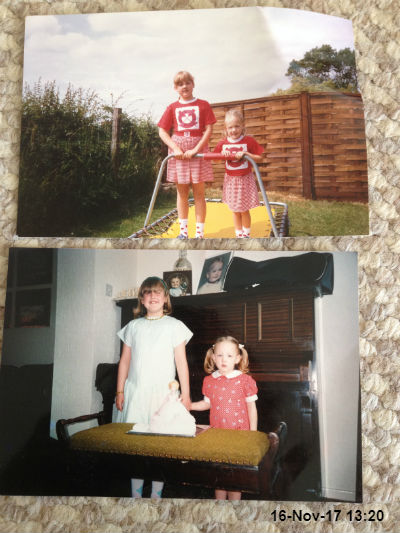 15 November 2017: 1 Yuan
This keeps making its way into the till at the Travs when people mistake it for a 10p piece.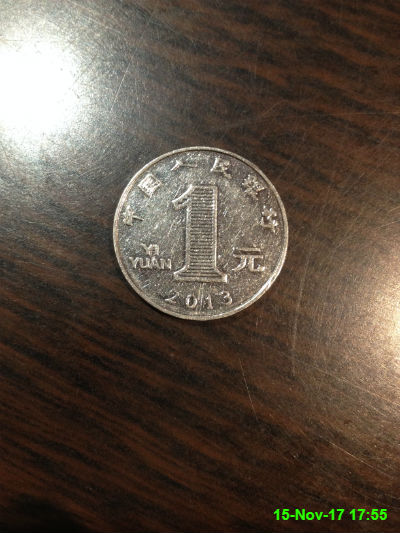 14 November 2017: House Cleaning
The house was a total tip so I decluttered, dusted, vacuumed, washed the floors and cleaned. Not the most interesting way to spend a day off, but satisfying to have it done. The kitchen is the cleanest it's been in a long time.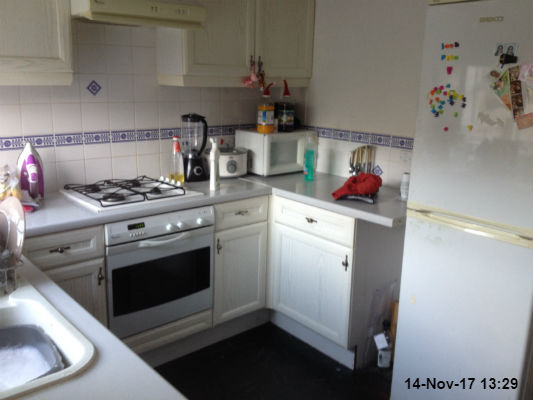 13 November 2017: Ride
Ride were playing at the Boiler Shop, which is an excellent venue. I went with Michael, Paul and Anth and thought the band put on a really good performance.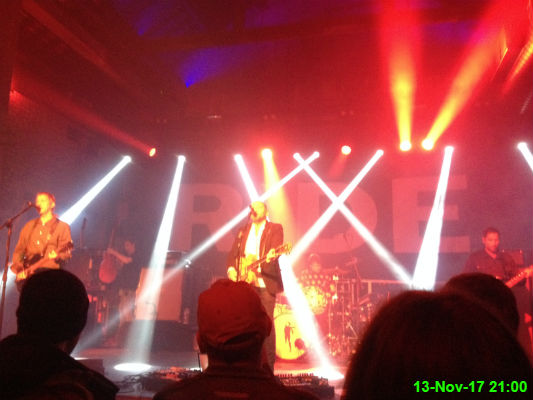 12 November 2017: The Devil's Star
I spent a lazy Sunday making progress on my new book.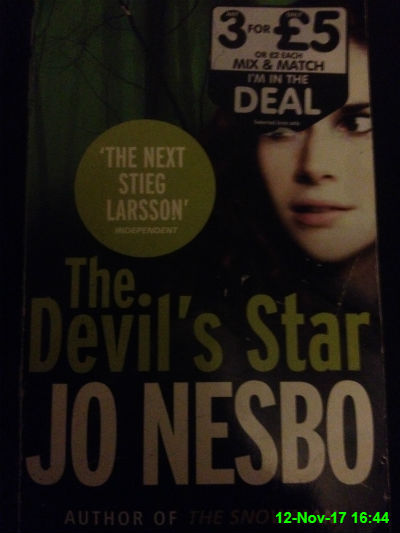 11 November 2017: Hollie is Sam
Hollie did her best impression of Sam by putting his coat on.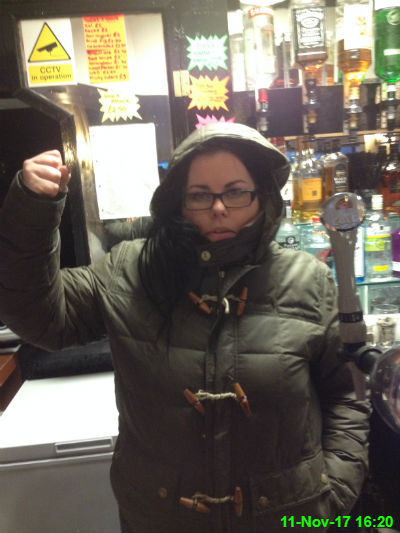 10 November 2017: Manual
I went shopping with Mam, which started with us going through her car manual to identify an unusual warning light.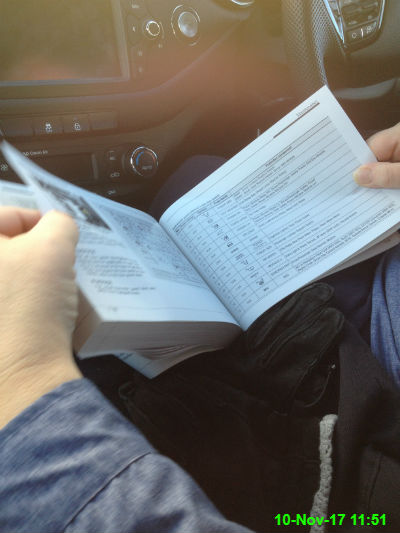 9 November 2017: "Badger" Curry
If I asked for a "badshah" I know it would come out "badger". This is why ordering online through Just Eat is my preference.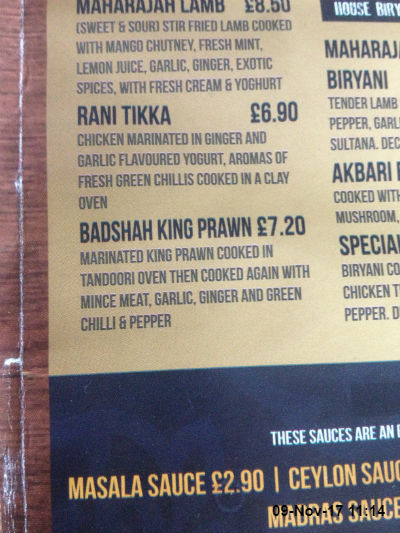 8 November 2017: Rise Against
Shannon joined me to go and see Rise Against. They're one of my favourite bands and didn't disappoint tonight. Weirdly, I also went to see them at the same venue on this day in 2011. I definitely had a better view this time.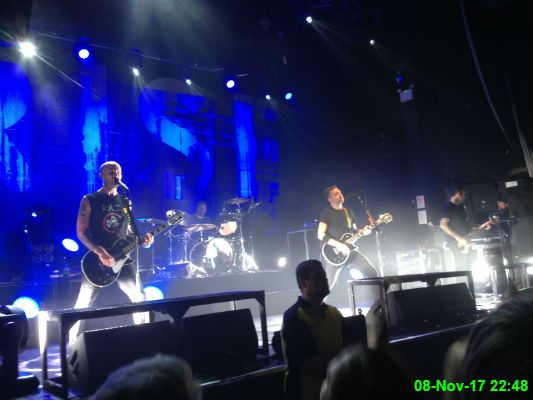 7 November 2017: Shopping Trolley
This unattended trolley was not what I expected to see this morning.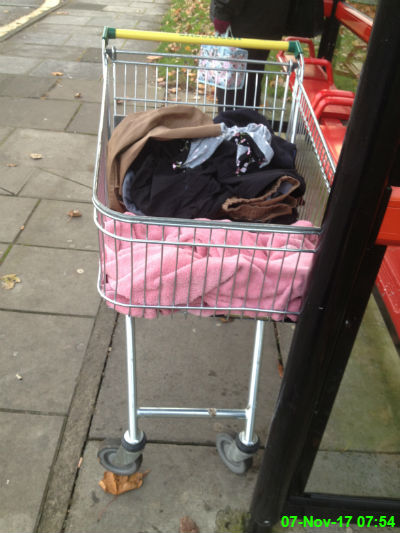 6 November 2017: Super 6
While playing Super 6 I noticed they had mistakenly used Partick Thistle's logo instead of Portsmouth's.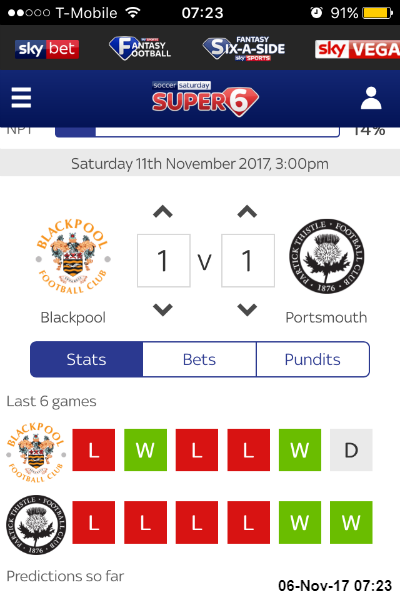 5 November 2017: Jerry's Rafa
Jerry is a big Rafa Benitez fan.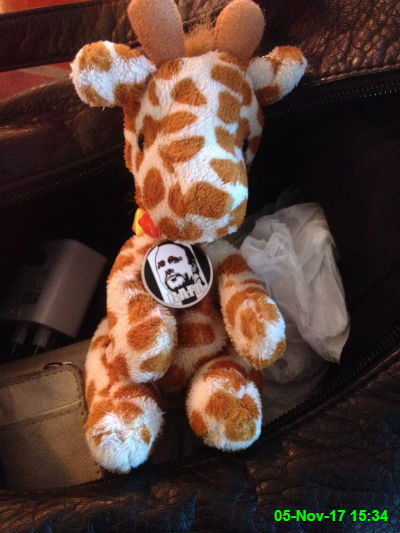 4 November 2017: Newcastle 0-1 Bournemouth
We should've had this wrapped up so I was disappointed to concede a late winner. The view was great but hearing the celebrations from the away fans above was not pleasant.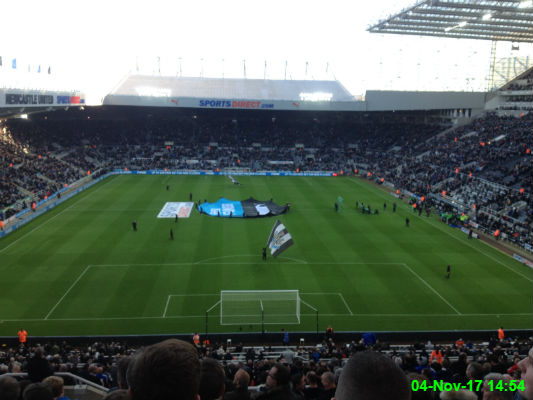 3 November 2017: Selfie Minus Self
I attempted to take a selfie but then realised it was easier to leave me out and just get the crew in! Michael, Gary, Vicky, Ali, Sam and Carl take over Fitzy's.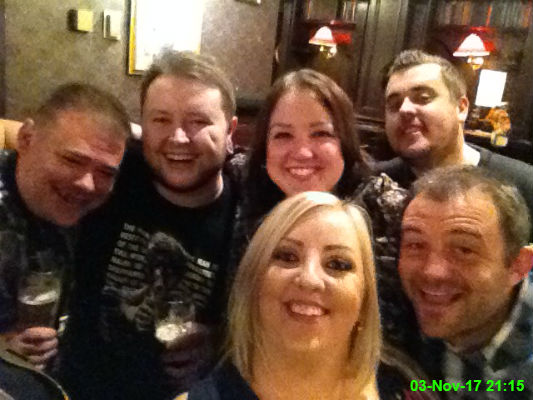 2 November 2017: Landmark
I went to Landmark with Nicola, Sara, Carol and Fay for a bit of a catch up and a ridiculous amount of Chinese food. After many hours of talking and laughing we eventually got the bill.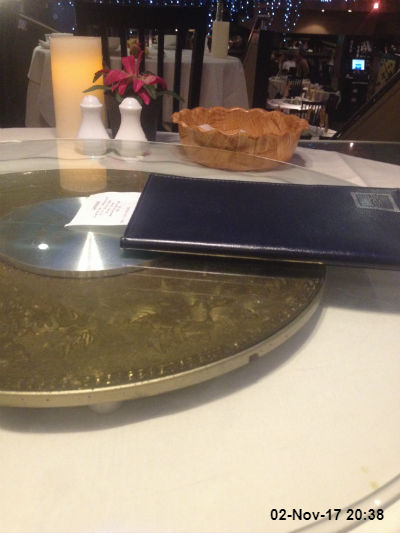 1 November 2017: Jollie Hill
I didn't enter the quiz but I teamed up with Hollie to attempt the music round. I don't think we did too badly!