2018: In Pictures
30 April 2018: Reminder
A reminder that I have my first therapy appointment tomorrow.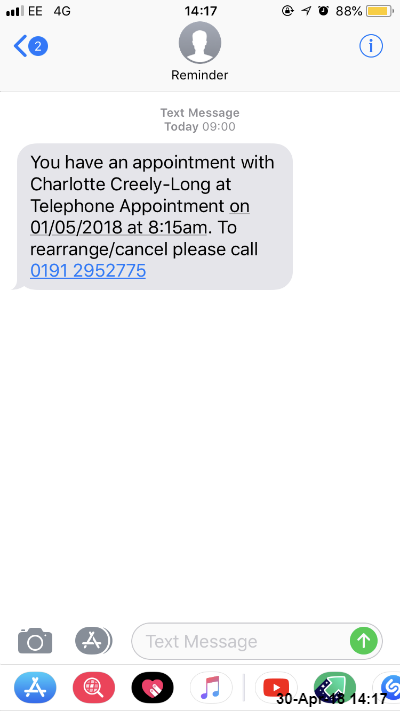 29 April 2018: Steak Crisps
Admittedly not the best Sunday dinner I've ever had.
28 April 2018: Killy Club
I watched the match at Killingworth Club with Michael, Sam and Gary. Unfortunately, it didn't go well.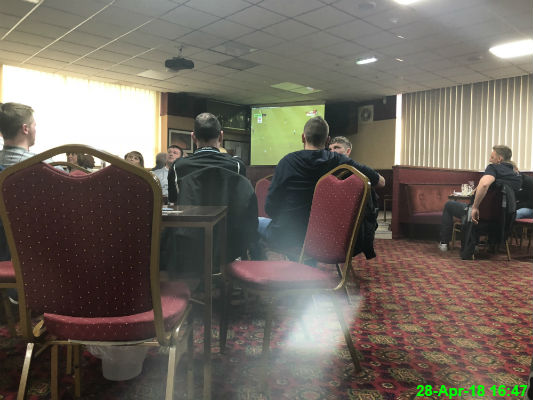 27 April 2018: Kathy's 70th
Her birthday was a few days ago but we waited until Friday night to celebrate with a family meal. I promise Joseph is just holding that glass of wine and not drinking it!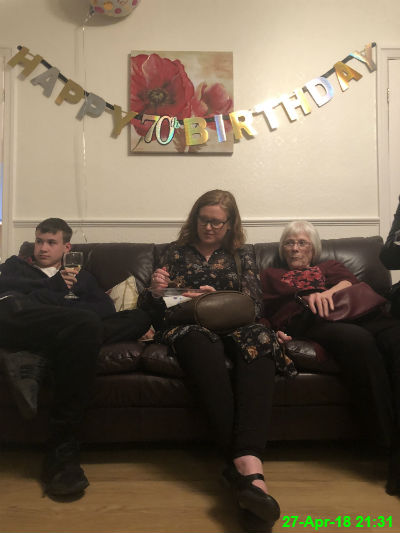 26 April 2018: Ipod
It's been a while since I last saw one of these.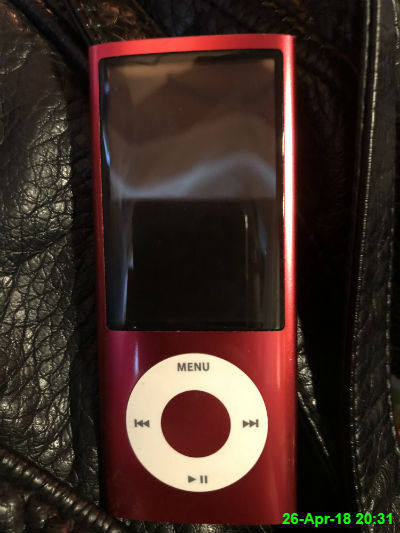 25 April 2018: Weather Watch
It was a lazy day, but with washing out on the line I made sure I kept an eye out for rain.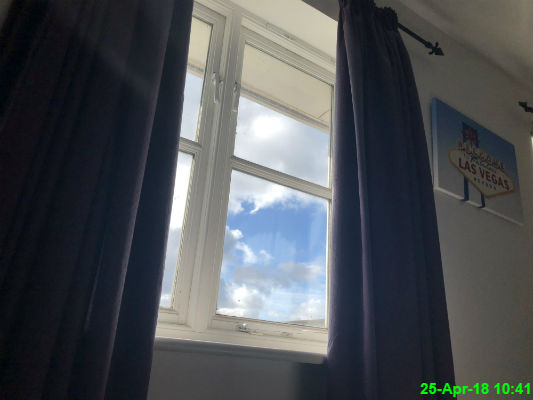 24 April 2018: Top Dogs
Apparently this is newsworthy information.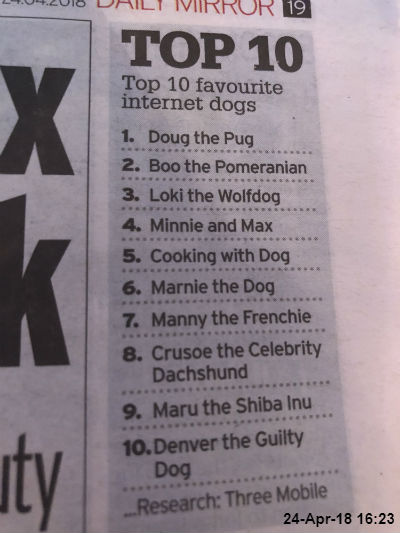 23 April 2018: Royal Bet
Prior to hearing that the new royal baby was a boy, I placed a bet on James. Unfortunately, Will and Kate thought differently and chose Louis.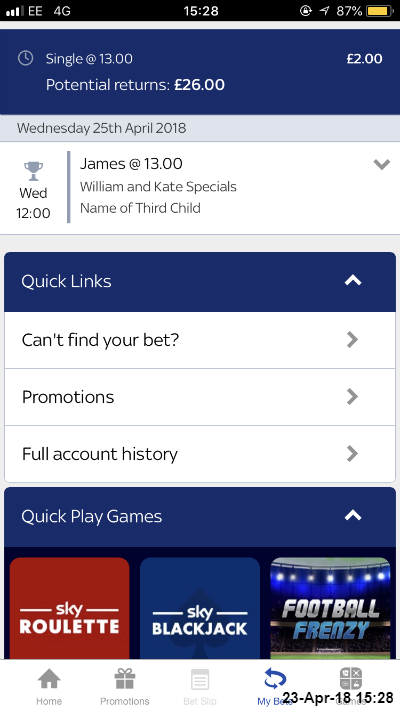 22 April 2018: Sunday Lunch Delivered
Cooking didn't seem like something I could be bothered to do today, so I ordered a Sunday dinner to be delivered. It was pretty good!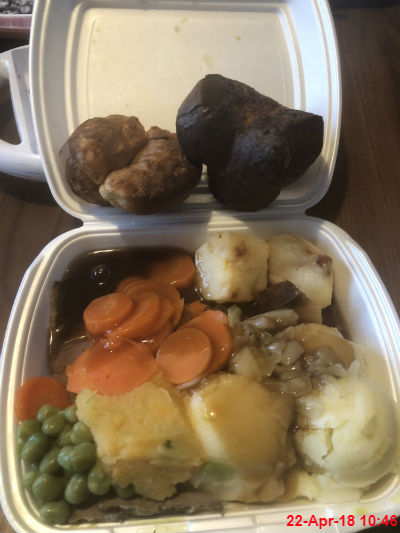 21 April 2018: Sleepy Chilli
I didn't take much persuasion to look after Chilli for the night! He's so easy to deal with and loves a nap.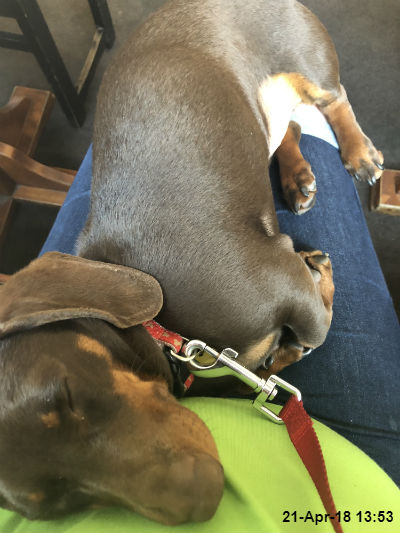 20 April 2018: Eagles Win
Another routine victory for the Eagles!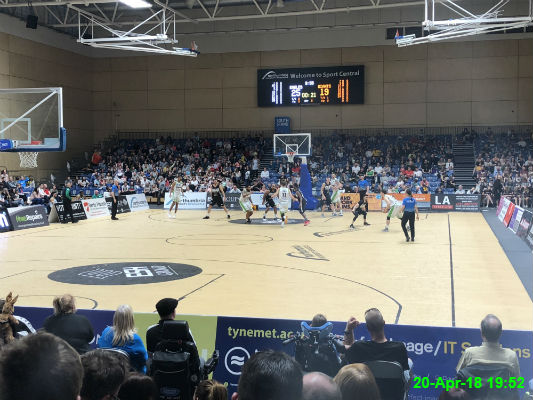 19 April 2018: Coast
I went to Seaton Sluice with Ali for fish and chips and some fresh air.
18 April 2018: Granda's Watch
Dad always treasured this watch, which had belonged to his dad, and now I'm taking care of it.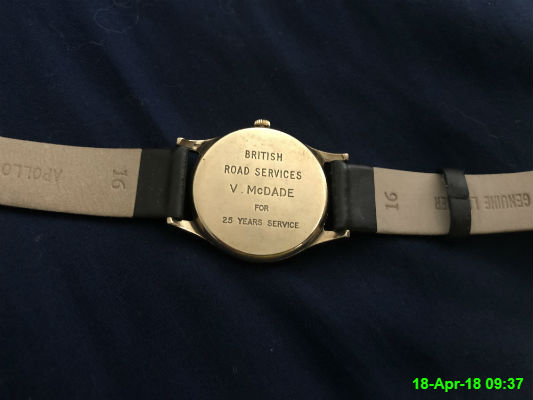 17 April 2018: Dad's Ashes
It was an emotional day today as we scattered Dad's ashes in Leazes Park, in view of his beloved St James' Park. I'm sure he'd approve.
16 April 2018: Diabetes
A trip to the chemist told me that it's Diabetes Prevention Week.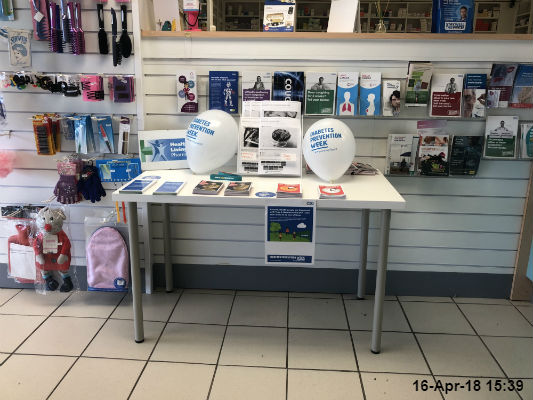 15 April 2018: Big Screen
I watched Newcastle beat Arsenal 2-1 in the Camperdown. Great result!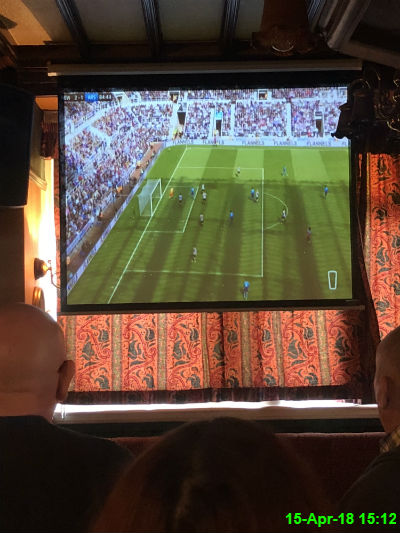 14 April 2018: Prezzo
Prezzo in Cramlington is closing, so I joined Mam and Sue for a last supper. My starter was meatballs.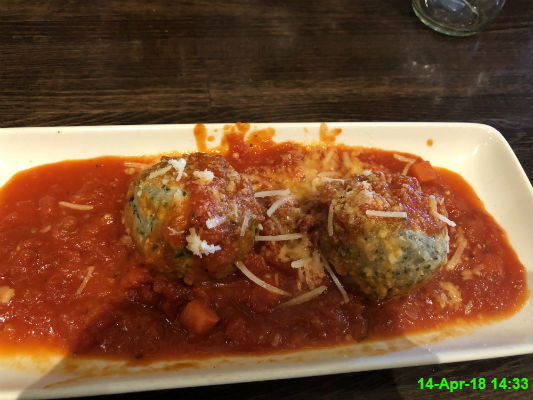 13 April 2018: Nerina Pallot
I went to see Nerina Pallot at Think Tank with Ali. As with the last time I saw her live, she put on a lovely show.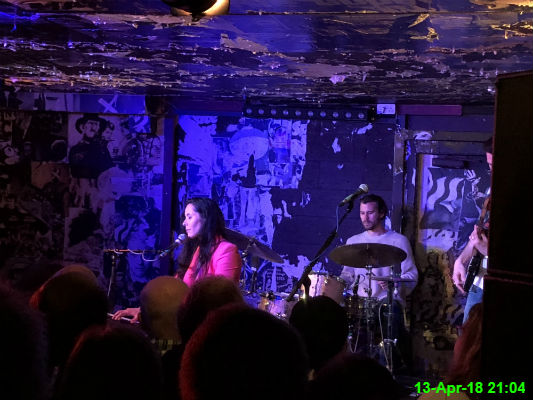 12 April 2018: Smashed Chin
I'll probably never stop being a clumsy oaf. Yesterday I managed to fall and land on my chin!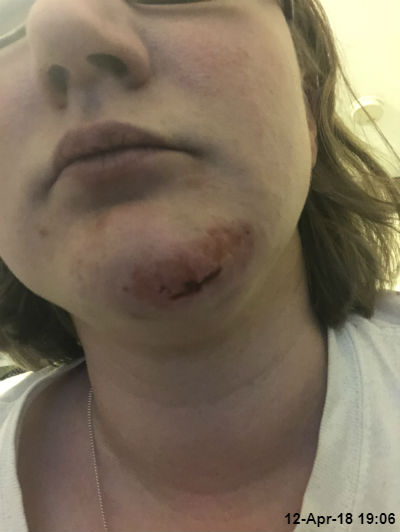 11 April 2018: Carol's House
I popped round to Carol's new house for a catch-up.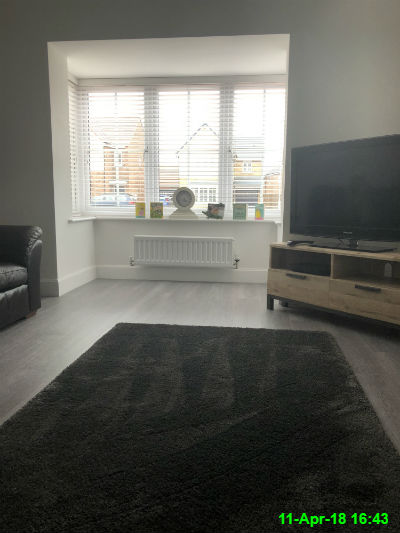 10 April 2018: Glow in the Dark
More food challenges! This time drinking tonic water in the dark.
9 April 2018: Three Drinks
It was a "don't leave the house" sort of day so I stocked up on beverages.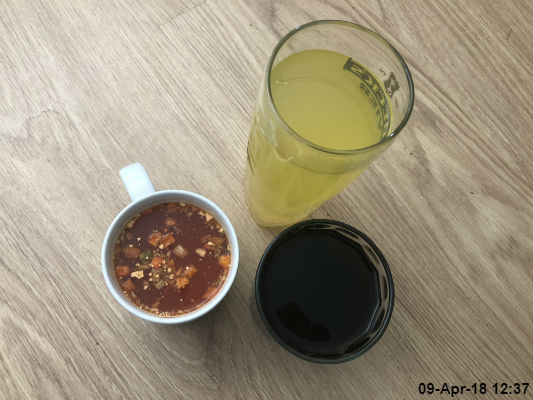 8 April 2018: Isla the Smiler
How can this little face not brighten your day?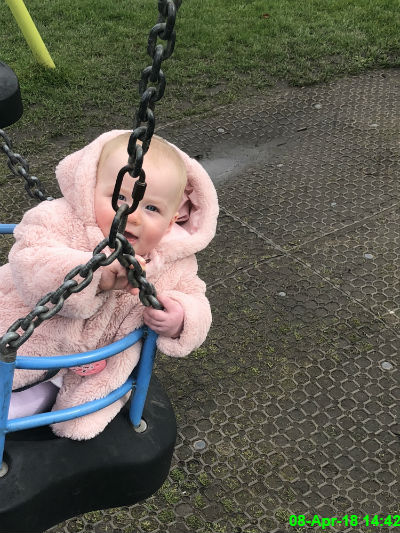 7 April 2018: Corned Beef Hash
I've got corned beef hash in the slow cooker for later.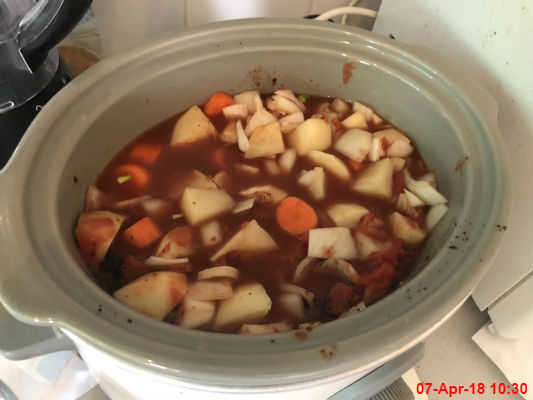 6 April 2018: Wooden Giraffes
I spotted these at Morrisons. Cute, but I'm not willing to pay for one.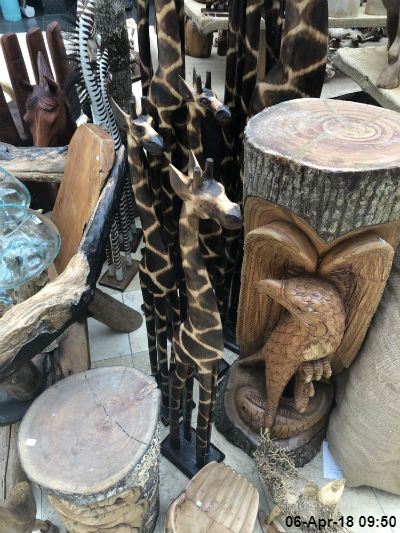 5 April 2018: Sunlight
In taking a photo of the sunshine I also seem to have captured a ghost.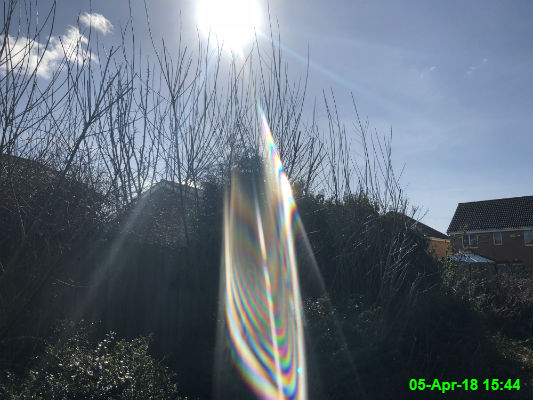 4 April 2018: Ginger Nut
Me as a fat ginger baby.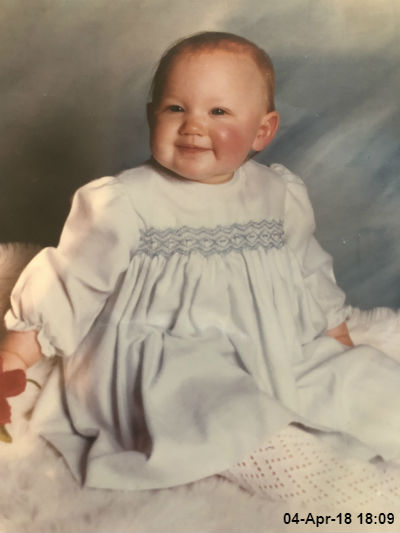 3 April 2018: LA Beast
I'm not feeling well so once again I stayed in bed. I occupied my time watching food challenges on YouTube.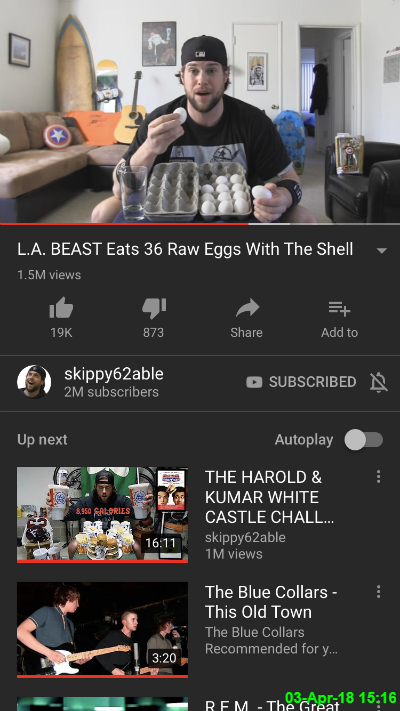 2 April 2018: Ceiling
I spent most of the day being lazy and staying in bed staring at the ceiling.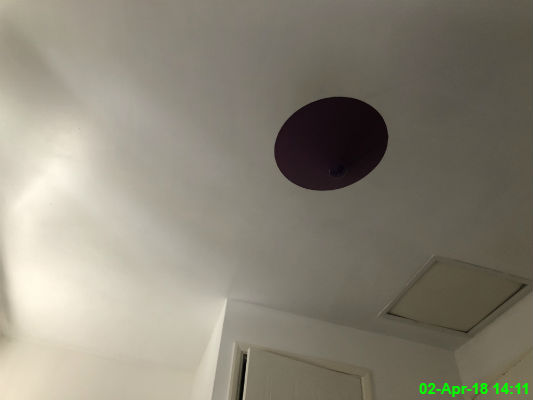 1 April 2018: Hairy Chest
It felt summery when I left the house today, so I got my summer body out.