2018: In Pictures
31 August 2018: Scrabble
I had a fun day out with Ali to celebrate Dad's birthday. We had a nice meal then drank milkshakes and played scrabble at a dry bar.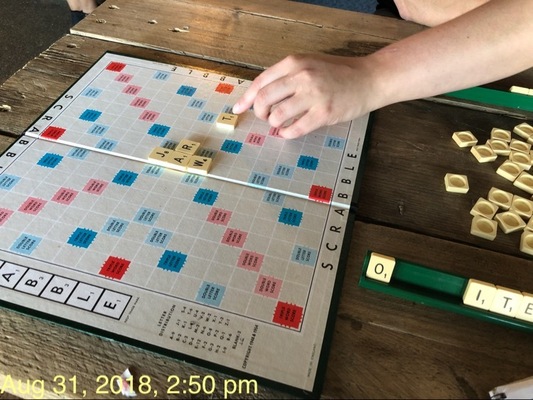 30 August 2018: Rounders Bat
I brought my old rounders bat back from Mam's a few days ago and totally forgot I'd left it in the pub! Now I really fancy a game of it.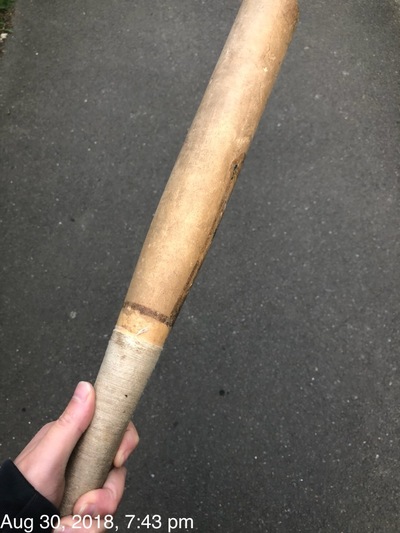 29 August 2018: Stifado
Greek food? Of course it had to be halloumi followed by this lovely beef stifado.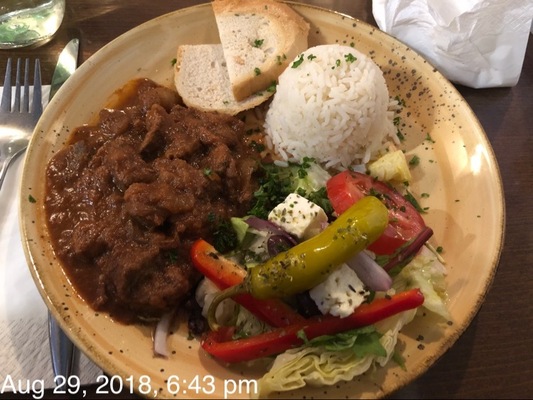 28 August 2018: Swedish
I've reinstalled Duolingo in an attempt to learn Swedish. Wish me luck!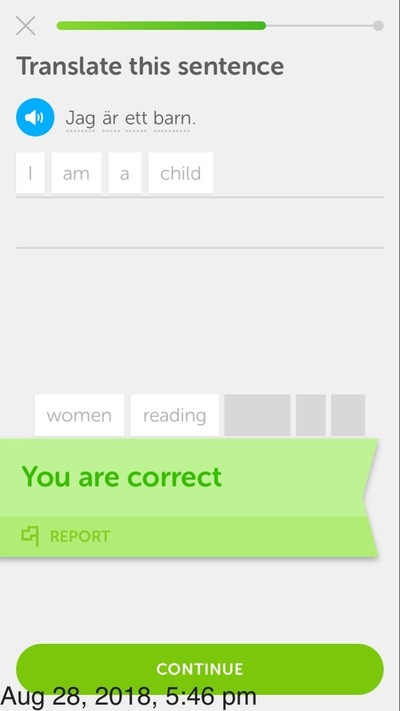 27 August 2018: Soulful Sue
Sue invited us to a Northern Soul event at Killingworth Club to celebrate her birthday. It wasn't the sort of thing I'd usually go to but the music was good and it was lovely to catch up with Sue, Nass and Sophie.
26 August 2018: Pepsi Shot
So I didn't miss out on the bank holiday fun, I had a shot of pepsi while everyone else had a sambuca, before heading off to the Sunday night AA meeting in Jesmond.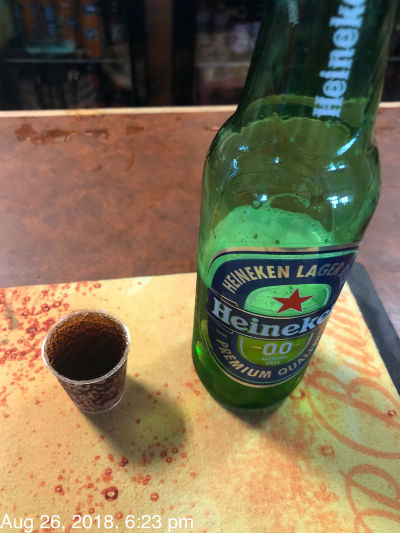 25 August 2018: League of Gentlemen
I had completely forgotten we had tickets to see this at the Sunderland Empire, so it was a nice surprise for Saturday night. The show was as good as expected - dark, funny and downright disgusting at times. Superb!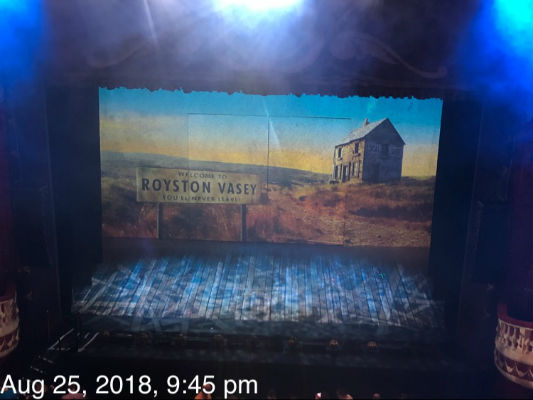 24 August 2018: Edge of Obsidian
Shannon convinced me that we should take up a hobby of going to see random bands we'd never heard of. First up was Edge of Obsidian at Academy 2, but unfortunately they weren't our cup of tea. We left early and went to play Space Golf (mini-golf with a space theme) and that was way more fun.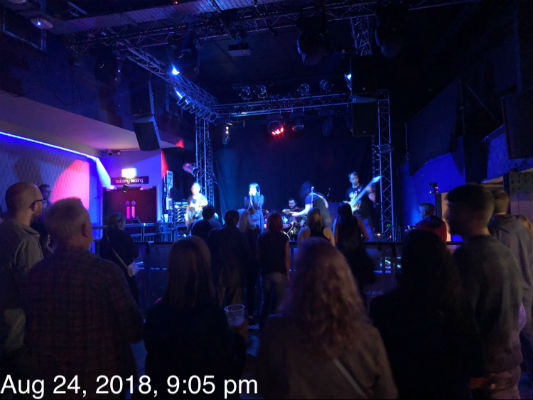 23 August 2018: Reflections
I went to a different AA meeting today, in Seghill. This was today's daily reflection. I love the term "sometimes deranged family lives".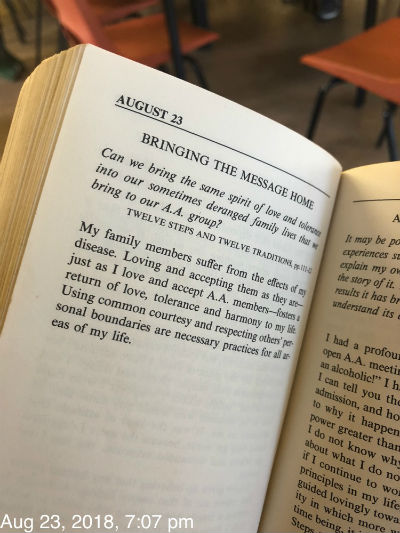 22 August 2018: Coffee
I met Dino and Neesy for coffee (in my case: diet pepsi). It was lovely to catch up with them!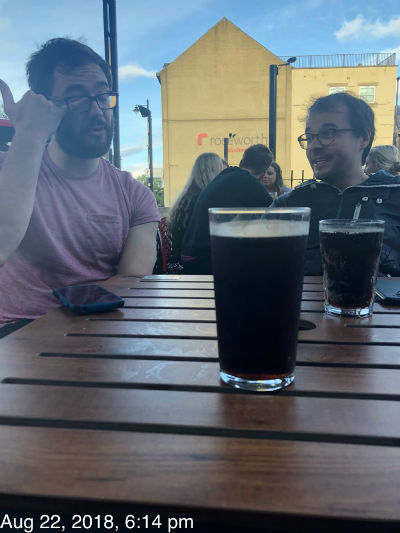 21 August 2018: Postcards
I went to Bella Italia for tea. The toilets had this postcard style decoration.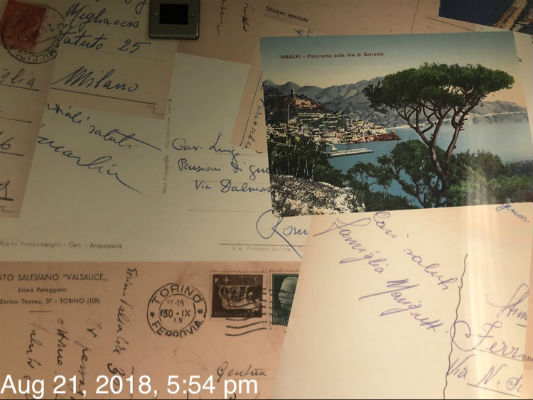 20 August 2018: Stack
This is described on the website as "A CREATIVE SOCIAL HUB FOR ENTERTAINMENT, CULTURE, WORK AND PLAY. A DESTINATION CONCEPT IN THE HEART OF NEWCASTLE CITY CENTRE". Not sure why they had to shout that, but I already hate the place from the description alone. Also, the woman at the bottom right looks at first glance as though she doesn't have any pants on, so I don't like her either.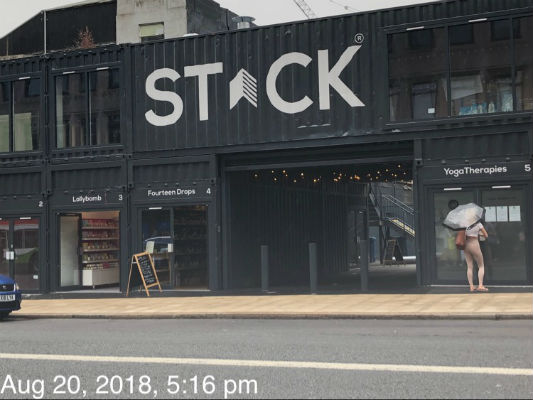 19 August 2018: Jesmond
Not a particularly exciting view, but the atmosphere in Jesmond was peaceful tonight.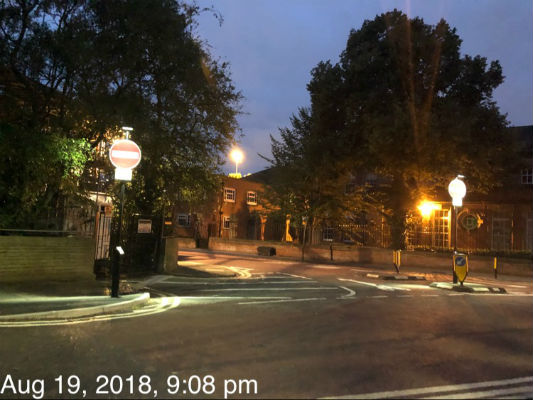 18 August 2018: Leek Show 2018
It's that time of year again - the smell of leeks is in the air, and this time Darky is victorious.
17 August 2018: Main Event Wrestling
I haven't been to the Innisfree in Longbenton for about 15 years but it hasn't changed. The wrestling was something different for a Friday night, and while it was totally cringeworthy in some parts, it was a good laugh overall.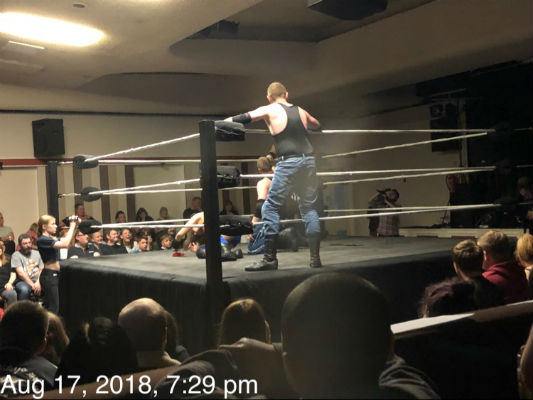 16 August 2018: Tie
I love ties, and I think more girls should wear them, so this is how I set off for work today.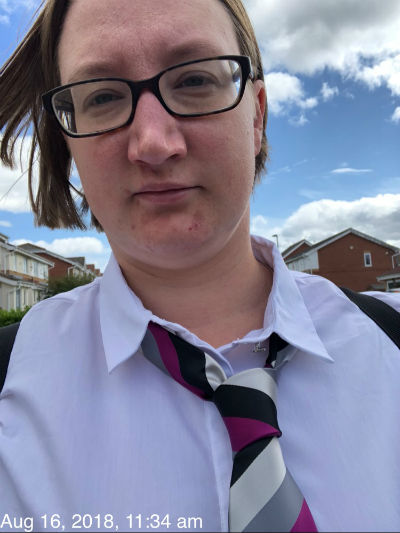 15 August 2018: Quiz Night
Carol is trying to start a netball team at work, and since the league games are on Wednesday nights I had to send her evidence that Wednesday is my quiz night. My team this week consisted of Mutt, Carl, Dean and Michael and, as usual, we weren't very good.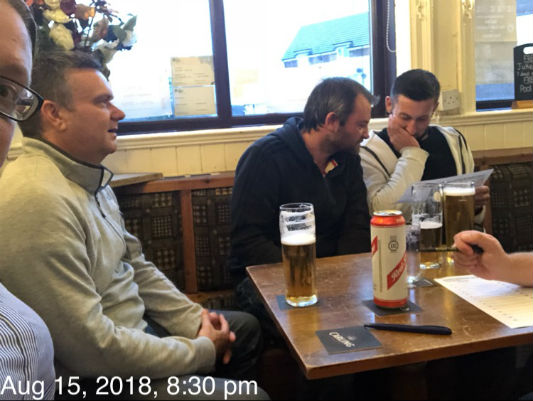 14 August 2018: Five Guys
I had my first Five Guys experience today. I can't say I was too impressed. The food was nice, but £11 for a fast food burger and small portion of chips (which was actually huge) without a drink.... Not convinced.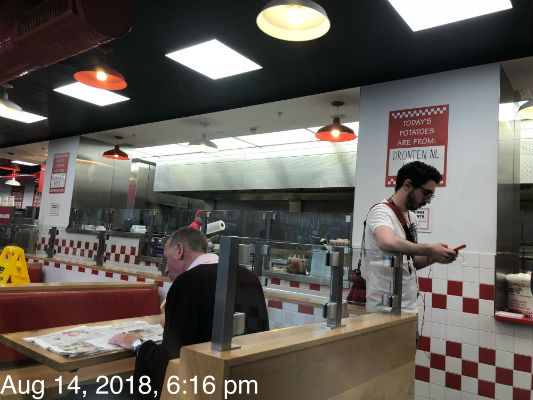 13 August 2018: Short & Wild
I finally had my hair cut a few days ago, and I'm loving it being a lot shorter. Unfortunately the humidity today had it going a bit wild.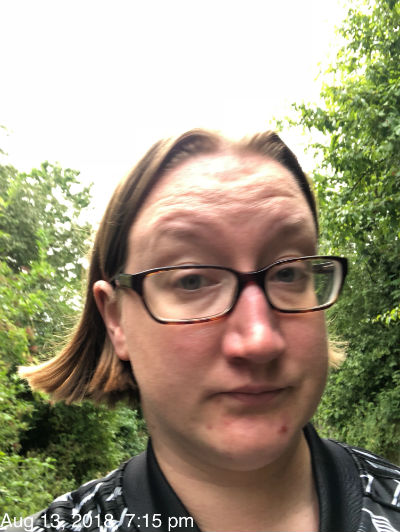 12 August 2018: Vicks Vaporub
A stuffy nose meant it was time to rub this on my chest if I wanted to get some sleep.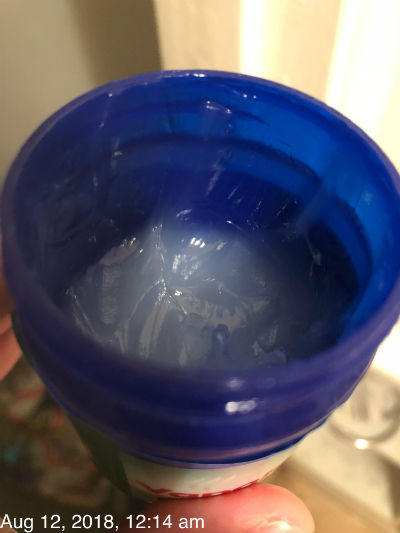 11 August 2018: Puppy
I felt incredibly broody for a puppy when meeting Jenna and James' little dude, who they will be taking home in a few weeks.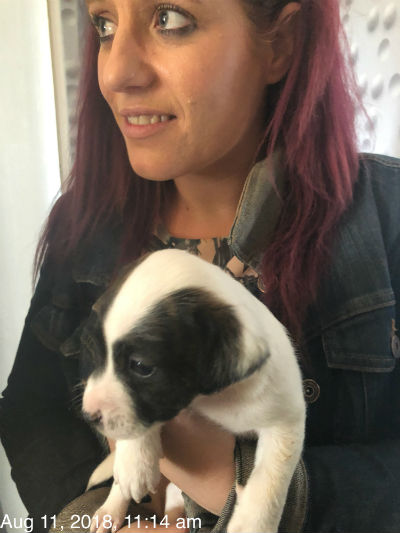 10 August 2018: Foam Finger
A present from Sam and Shannon.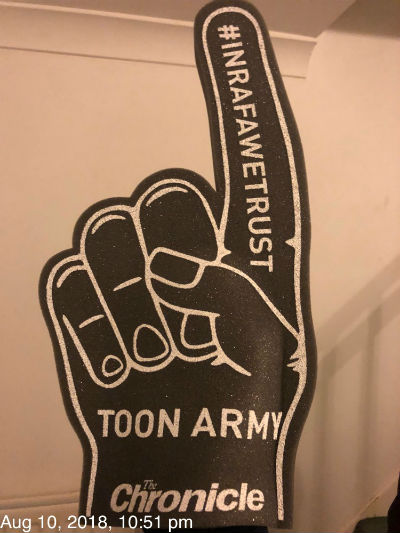 9 August 2018: DNA Results
No surprises here! It was pretty cool that some connections were made to distant 2nd/3rd/4th cousins as well.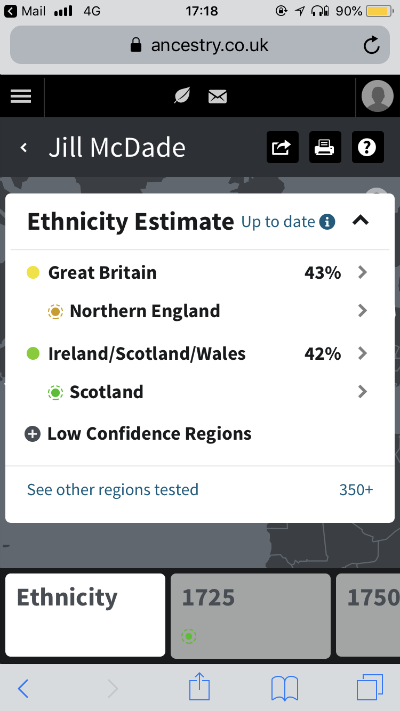 8 August 2018: Toy Car
I found this on the bus. I hope the owner isn't missing it too much.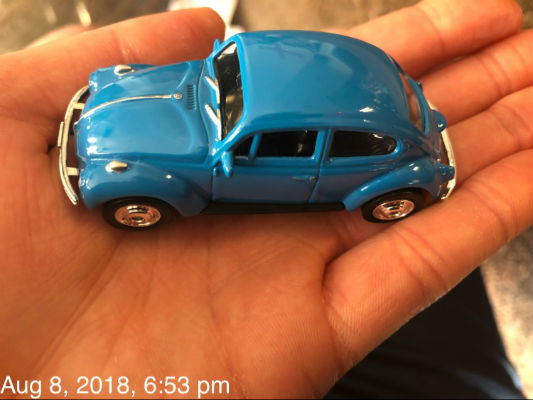 7 August 2018: Refreshments
A vital part of any AA meeting!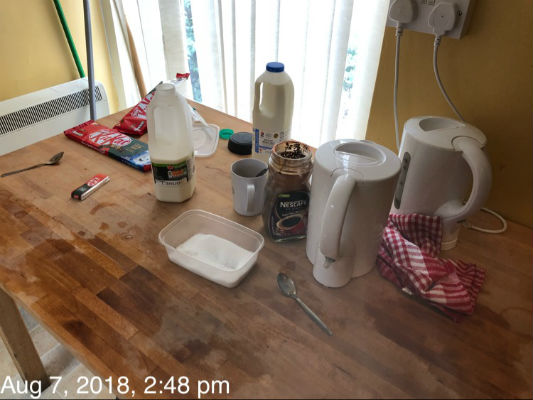 6 August 2018: The Big Book
I'm reading the AA Big Book, and according to the Kindle app, a lot of people liked this paragraph.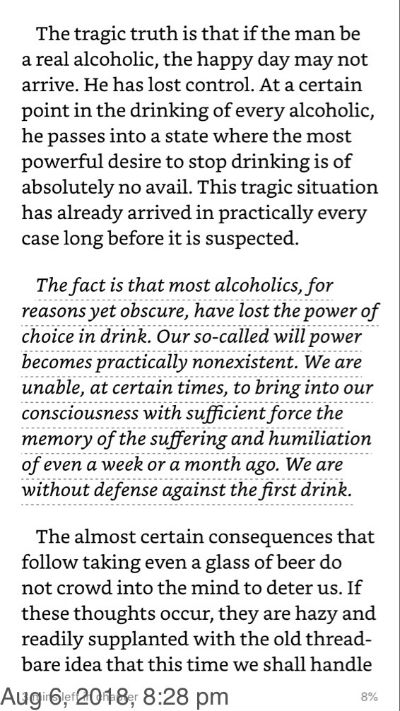 5 August 2018: Tynemouth
I went to Tynemouth with Ali and Carl. It was a lovely day for a stroll around the Priory.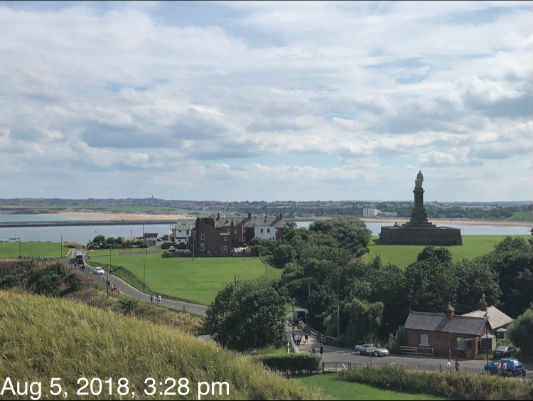 4 August 2018: Bus Seat
It wasn't a particularly interesting day, so this is the bus on the way home from town.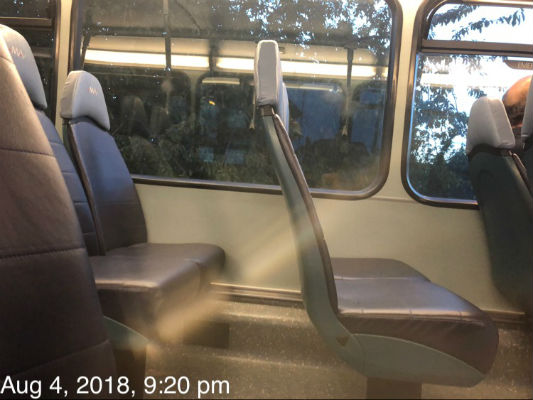 3 August 2018: SMART Recovery
Since it's not too easy to get to many SMART meetings, I've signed up for their online course to learn about the recovery tools which might help me. Since there's a test at the end of each section, of course I'm taking notes!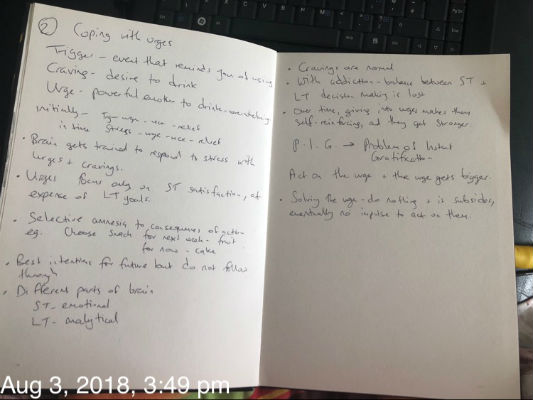 2 August 2018: Tilda
Also known as lazy rice.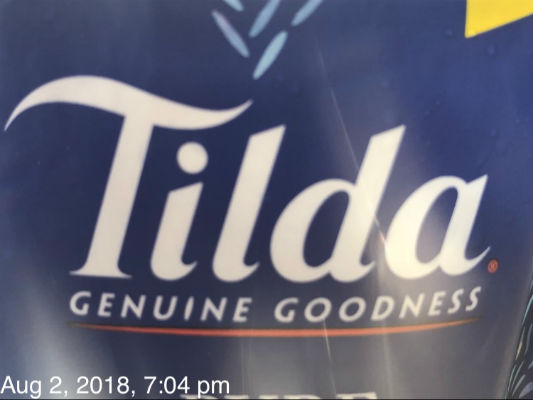 1 August 2018: Cryptic
I downloaded a cryptic crossword app, which seemed very happy when I completed the first one.