2018: In Pictures
28 February 2018: Snow (2)
This storm has been called The Beast from the East and that's basically what Michael looked like as he walked ahead with our takeaway.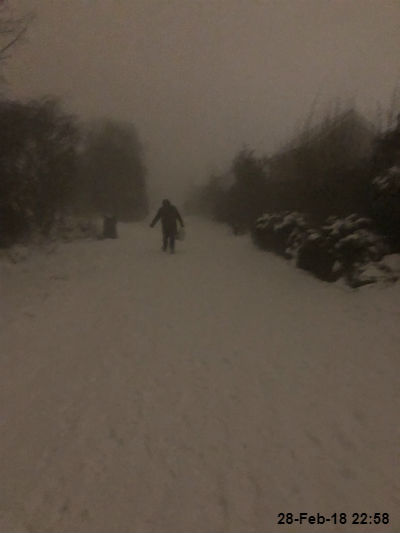 27 February 2018: Snow (1)
It snowed. As usual, the country came to a standstill. Luckily for me, with people staying off the roads, my journey to work was far quicker than usual.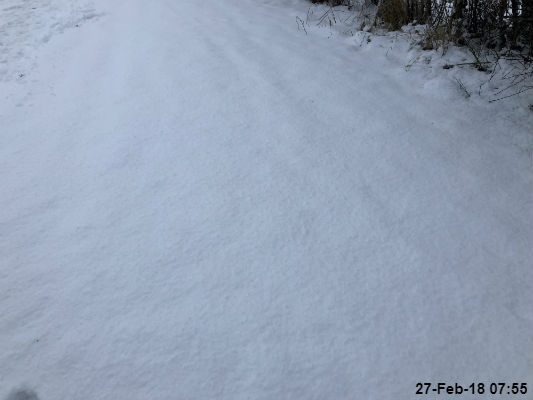 26 February 2018: Macaroni Cheese
Not something I would traditionally get from Greggs, but it was edible.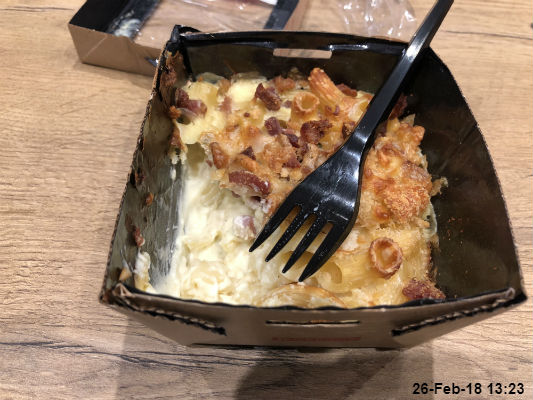 25 February 2018: Carson
I got the usual look of disdain, but I was allowed a stroke.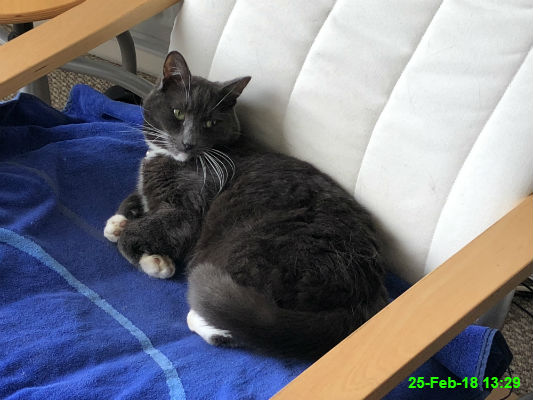 24 February 2018: Heater
This heater in the Grey Horse kept me nice and warm. 32 is definitely the best number.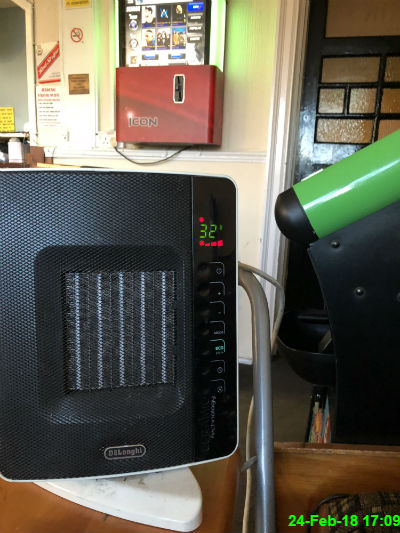 23 February 2018: Back Seat
My seat on the bus home from work was in the back row, dead centre.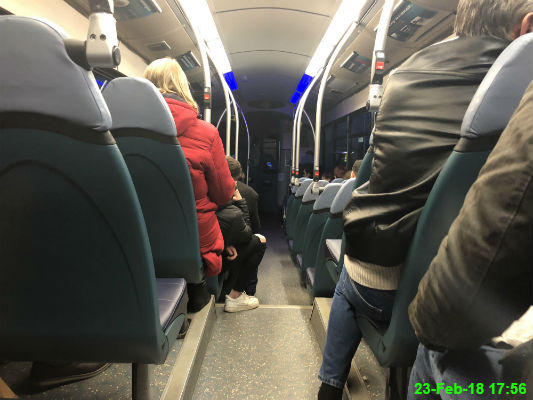 22 February 2018: Baked Potato?
Ali looked at this picture and immediately said the rock in the middle looks like a baked potato with cheese. Now I can't unsee it.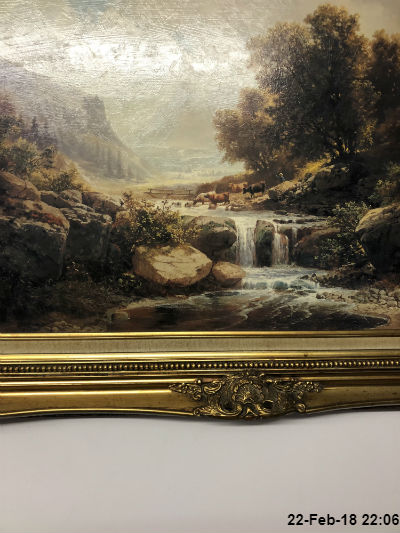 21 February 2018: Beef Stew
Shannon came round and we made a tasty beef stew, which naturally had to be served with crusty bread.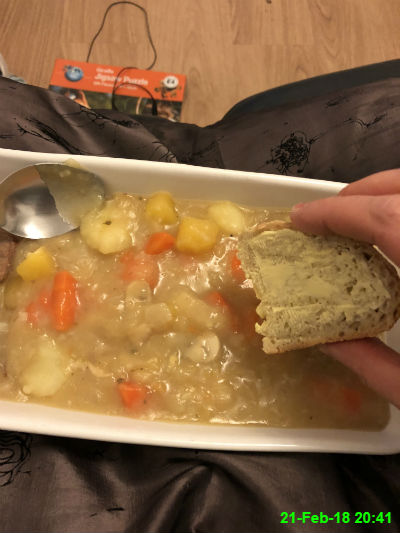 20 February 2018: Pressed
It's a good thing I'm headed to floor 3 since the lift button already seemed to be half pressed.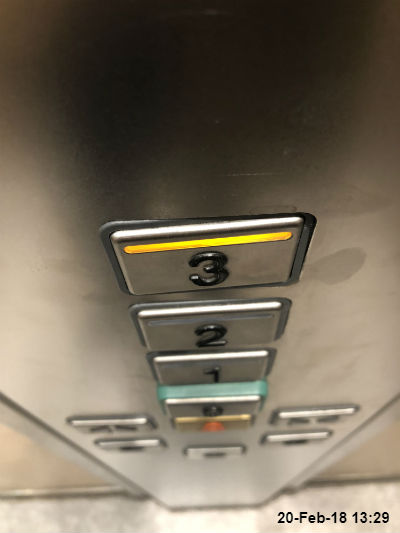 19 February 2018: Server Error
I had to log a ticket with Webfusion as this site was throwing up an internal server error.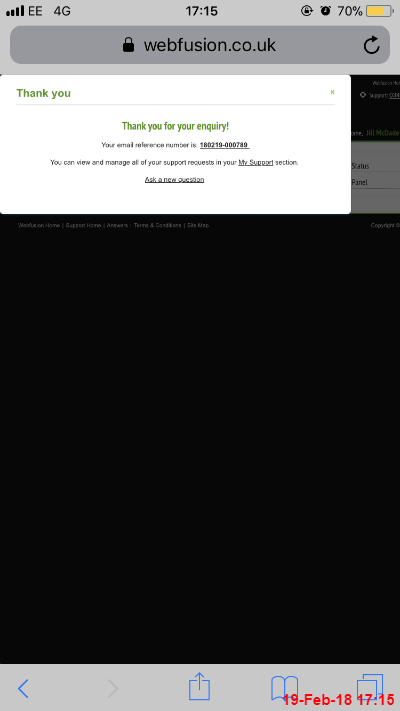 18 February 2018: Tombola Fudge
This was the pick of my tombola prizes from last night. Of course I'll be taking it to work to share with my team.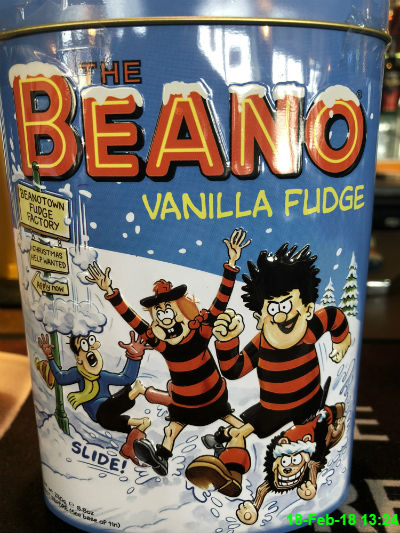 17 February 2018: Charity Teddy
I went to a charity event at Ashington Football Club and won two raffle prizes. This was the first: a teddy bear and a bottle of sauvignon blanc. Perfect!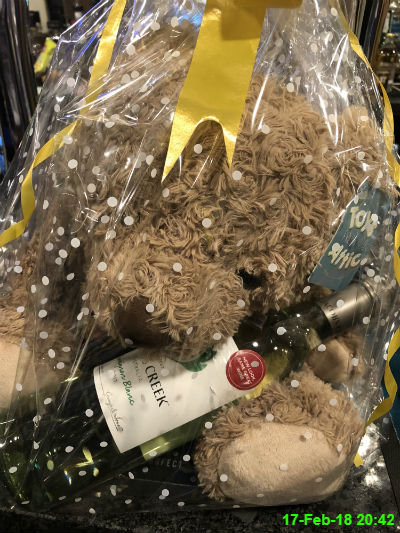 16 February 2018: Pixie Dust
This isn't mine, and it's safe to say I was sweating rather than sprinkling pixie dust when I finished in the gym this morning.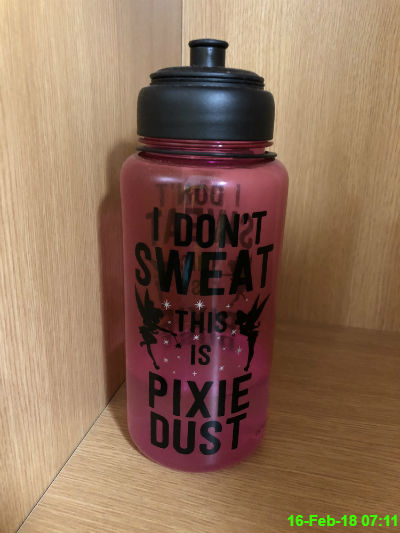 15 February 2018: Jeans
My search for new jeans took me to Next, where I tried on several pairs and bought two.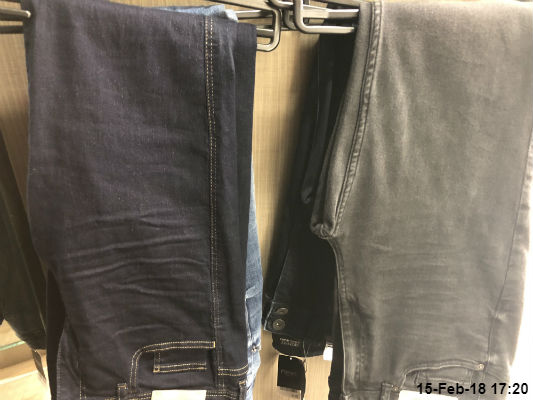 14 February 2018: Specials
After browsing the specials boards at Baps I settled for a mediterranean tuna panini.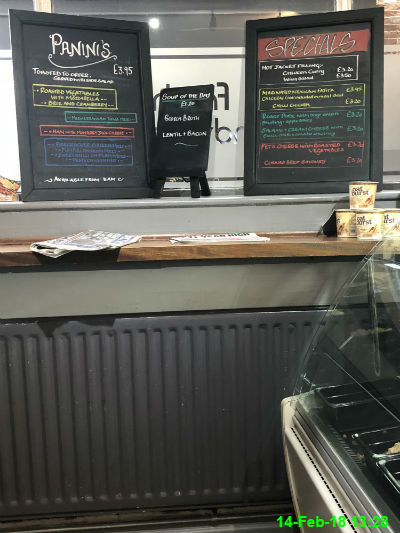 13 February 2018: Phone Case
I wanted a case for my new phone and pizza seemed like the logical design.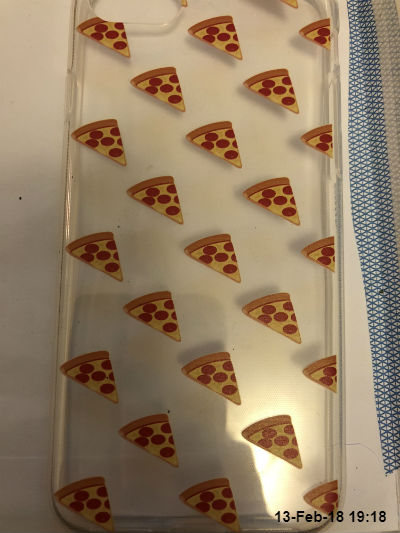 12 February 2018: Dad's Funeral
We said goodbye to dad with a humanist service followed by food and drinks in the Newton. Some great stories were shared and I'm left with a lot of happy memories. Sleep soundly, old man, until we meet again.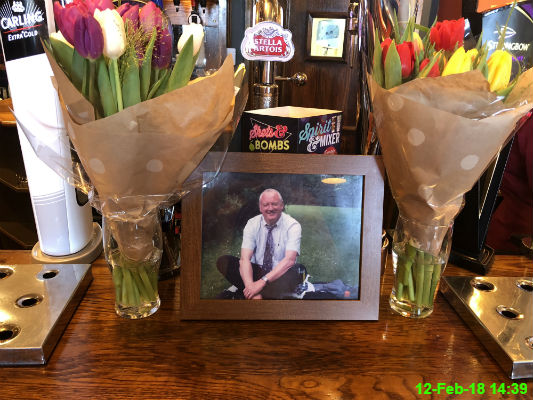 11 February 2018: Crest
The glorious Newcastle United crest. I woke up this morning feeling confident about our game against Man United so I put a bet on a 1-0 win, which brought a tear to my eye when it happened. My dad always hated Man United so I like to think he had something to do with this.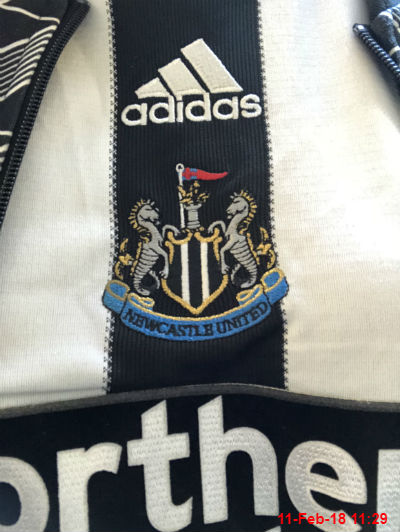 10 February 2018: Pool Room
The Grey Horse karaoke can be a bit full on so I spent a while chilling out in the pool room.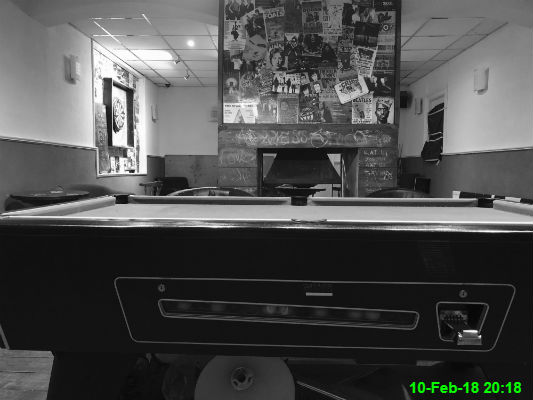 9 February 2018: 18th Party
I went to an 18th party with Donna and Caroline. This is the first photo taken on my new iPhone 8 so hopefully the quality should improve from here. I can't promise the same about the content of the pictures!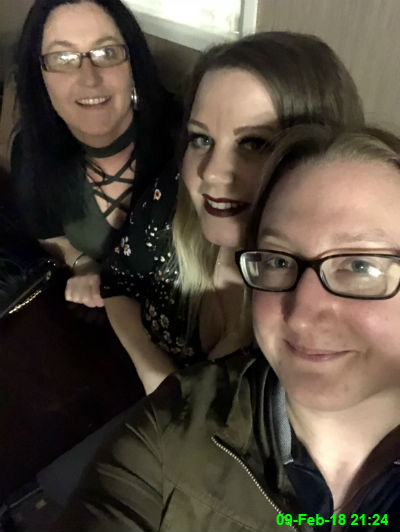 8 February 2018: Train Tracks
I just missed the bus this morning so I had to go to plan B and get on another bus and then the metro.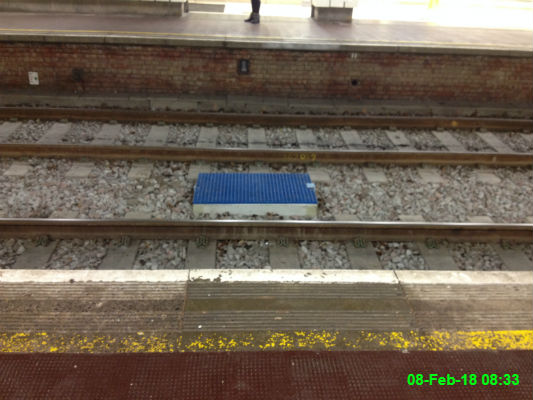 7 February 2018: Waiting Area
In the hall outside our office, there now appears to be a waiting area.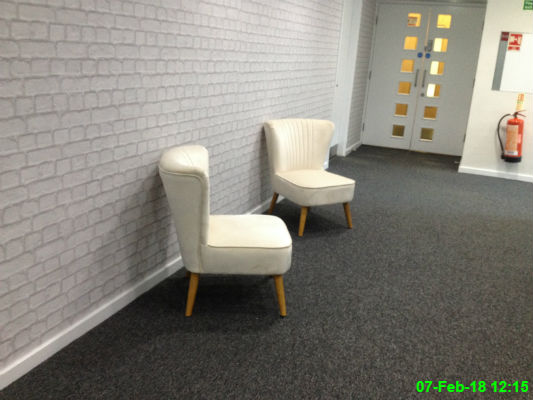 6 February 2018: Dad's Jacket
I've borrowed Dad's jacket to wear to his funeral. It's easy to see where I get my horrible fashion sense from. Of course I checked the pockets for any leftover cash, but only found a lighter.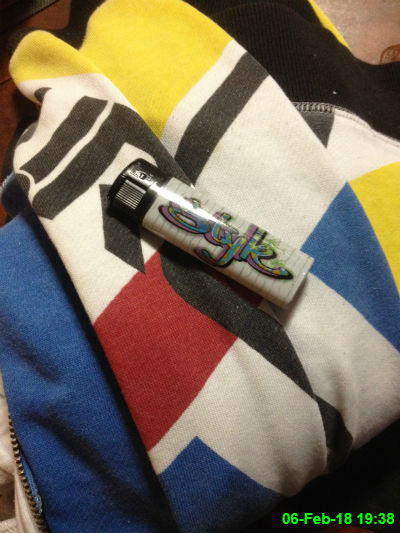 5 February 2018: Dying Swans
I don't like swans and I'm not a fan of the royal family so this didn't seem like bad news to me.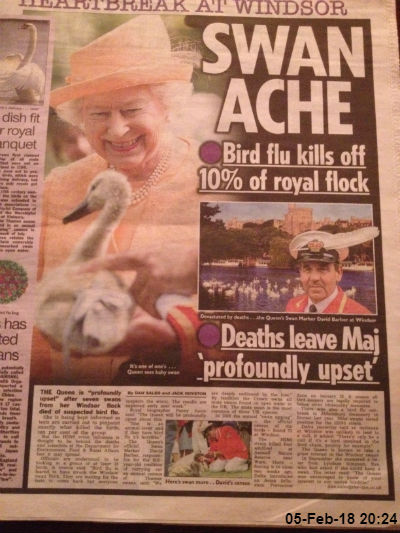 4 February 2018: Crystal Palace Match
I watched Newcastle draw 1-1 away at Palace in the Camperdown. It was not a thrilling match.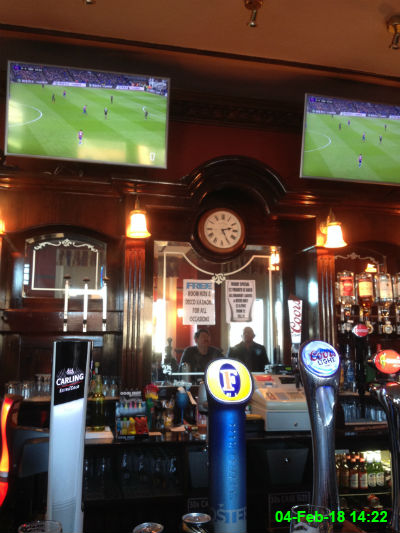 3 February 2018: Desktop Bowling
I set it up and played for about half a minute before becoming bored. Probably not worth £7.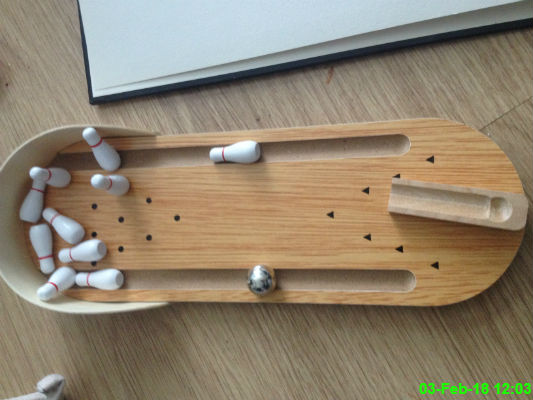 2 February 2018: Chilli Walk
Sophie invited me to join her for a walk with Chilli. We headed to Gosforth Park and after a bit of a detour through the woods we accidentally found ourself crossing the golf course. Oops! It was a lovely day though and exactly what I needed.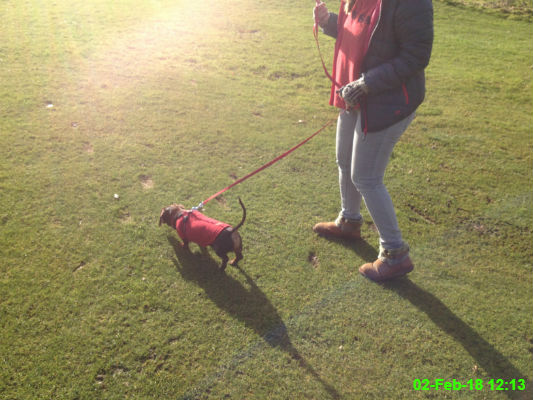 1 February 2018: Sympathy Cards
Following my dad dying, I have received some lovely sympathy cards as well as flowers. It's always nice to know people are thinking of me.