2018: In Pictures
31 January 2018: New Duvet
My new king size duvet and bedding is making it very tempting to remain in bed all day.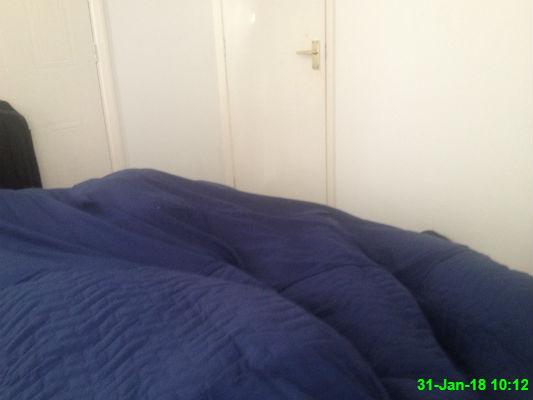 30 January 2018: Model Train
I had so much fun putting this together that I went back to get a plane, ship and helicopter. It's typical of me to pick a hobby I'm completely unsuited for, as it requires a steady hand and patience, but I'm sticking to it.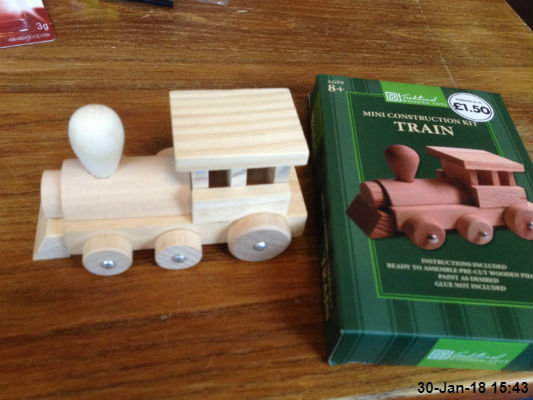 29 January 2018: Headphone Splitter
I'm off work on compassionate leave and had the urge to blast some of my favourite music without disturbing the neighbours. Only one of my earphones is working so this headphone splitter combined with the earpiece for Michael's Playstation was a lifesaver. Admittedly, I nearly forgot to plug it into the laptop, but I got there in the end.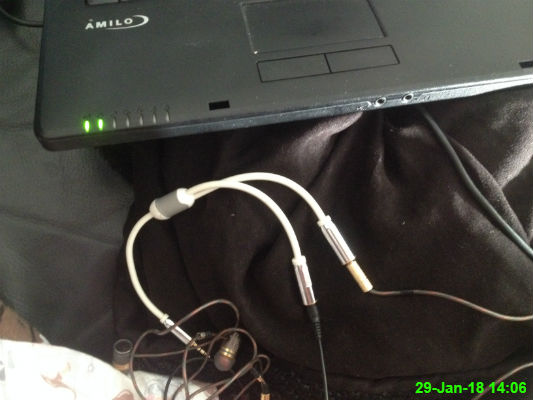 28 January 2018: Chelsea 3-0 Newcastle
We went to the Benton Ale House to watch Newcastle get dumped out of the FA Cup in typical fashion.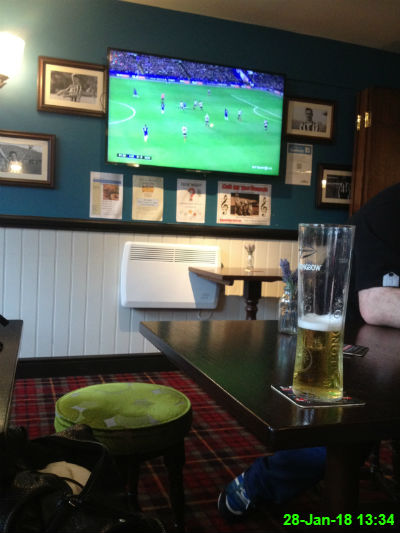 27 January 2018: RIP KJM
My dad passed away today at the age of 63. It was only fitting that we poured him a glass of his favourite red wine and shared funny memories. Rest in peace, dad.
26 January 2018: Meat: Stack
I've been hearing great things about this burger place in the Grainger Market. I must say, the burger was lovely and the beef dripping chips were some of the nicest I've tasted.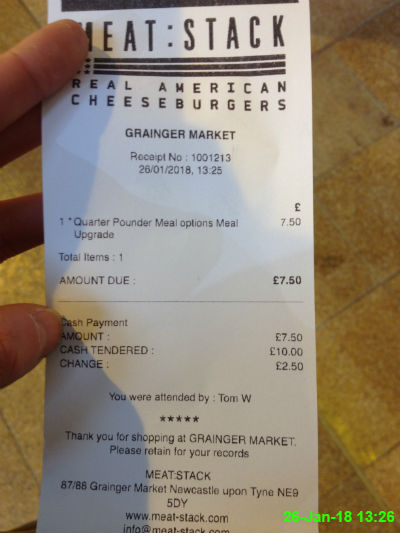 25 January 2018: Freeman Hospital
My dad is seriously ill in hospital with liver and kidney failure. I went with Ali to visit him in Ward 37. This is the view from the balcony where the waiting area is.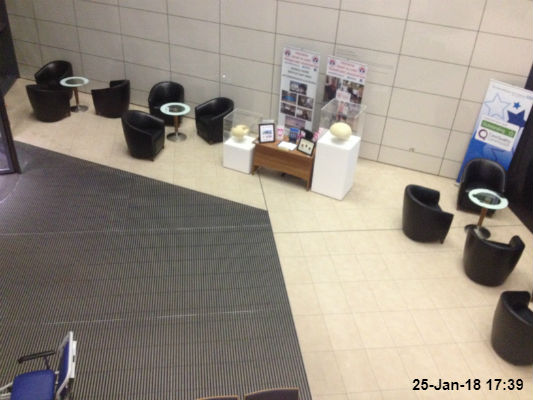 24 January 2018: Minnesota
My favourite team and my favourite number? Of course I couldn't resist buying this t-shirt.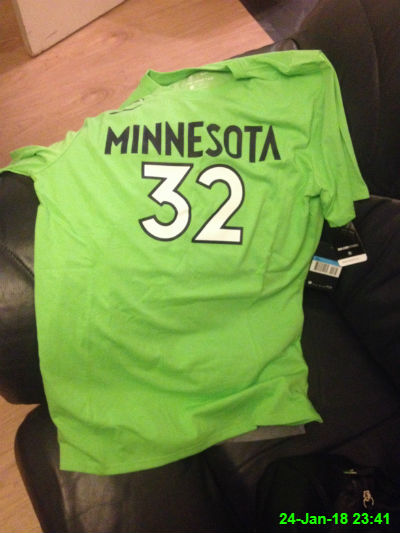 23 January 2018: Mirtazapine
I've been having trouble sleeping lately, so I've been prescribed these to take before bed. Fingers crossed!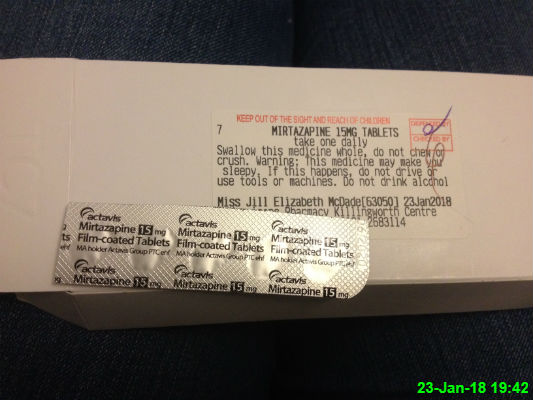 22 January 2018: The Good Place
I didn't feel well today, so I spent the day watching The Good Place on Netflix.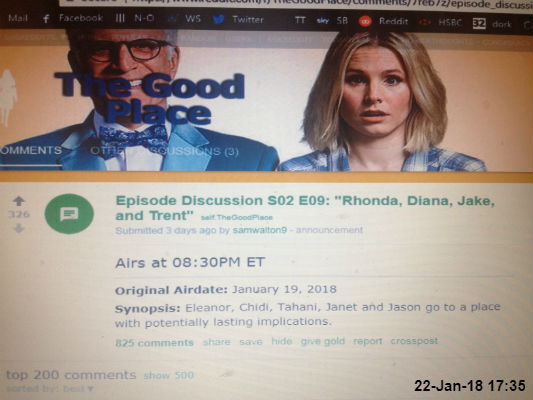 21 January 2018: Hat Warming
When it's cold and icy outside, I have to take precautions before venturing out.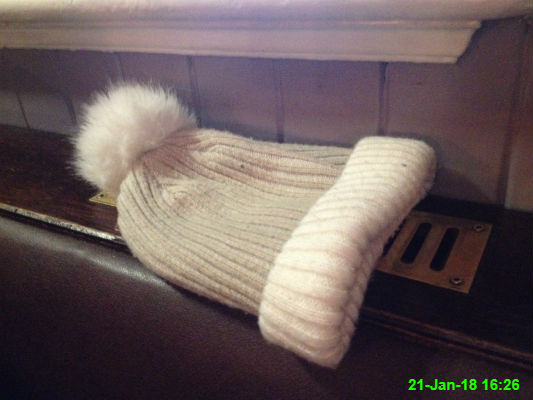 20 January 2018: Prosecco Saturday
I popped round to see Ali C and next thing I knew, we were having a Saturday afternoon glass of prosecco.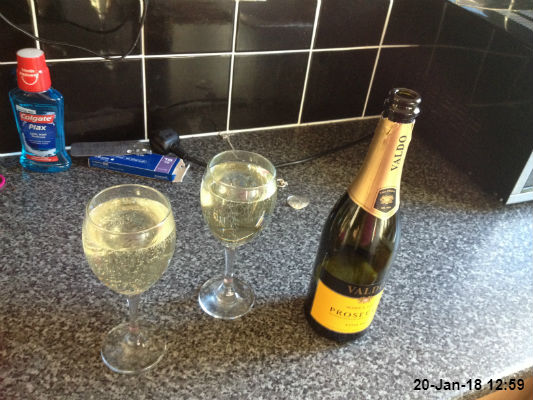 19 January 2018: Nose Drink
I took a selfie with Ali but I'm not sure what's worse: the number of chins I have or the fact that I seem to be drinking through my nose.
18 January 2018: Snow
It was no surprise that the bus was late this morning after I ice skated round the street to the stop.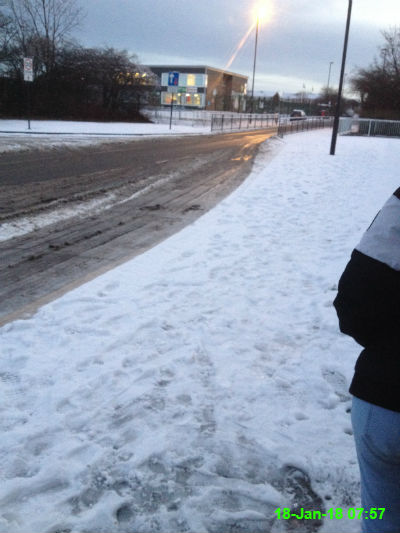 17 January 2018: Stu's Funeral
We said goodbye to Stu with a nice service at the West Road Crematorium then drinks back at the Benton Ale House. It was a great send-off.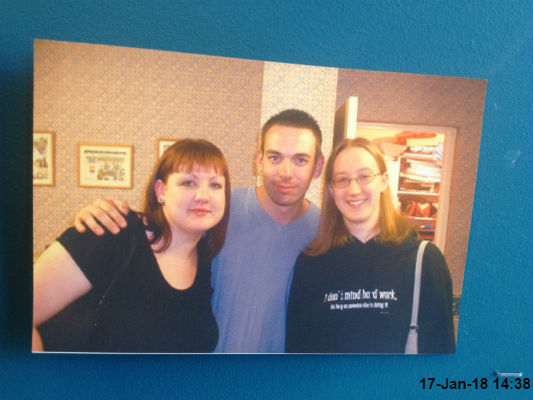 16 January 2018: Cheesy Mushrooms
We visited Miller and Carter for Restaurant Week. My starter was cheesy mushrooms, which were delicious.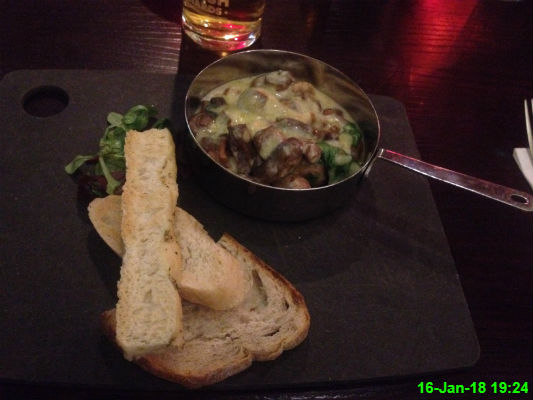 15 January 2018: Ruth Rendell
I love her books! This one is no exception.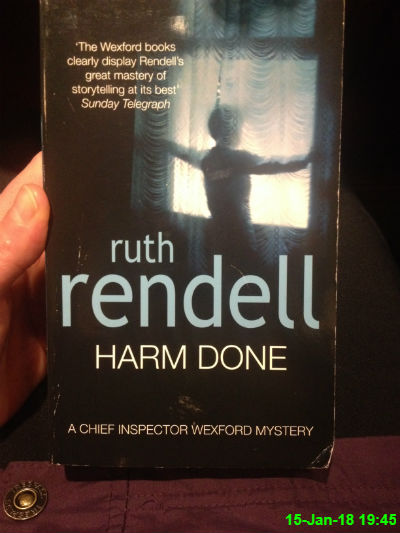 14 January 2018: Podcasts
I spent a lazy Sunday afternoon catching up with crime podcasts.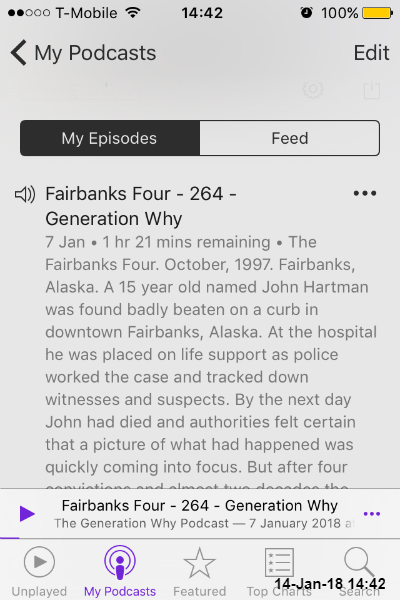 13 January 2018: Burst Water Pipe
The Grey Horse is out of action for a few days after a water pipe burst overnight.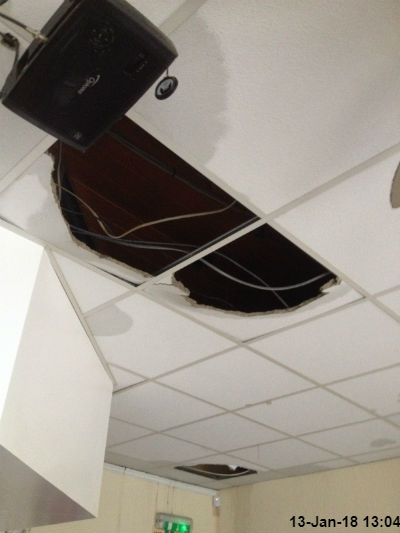 12 January 2018: Swear Jar
It was getting pretty full so I decided to donate the contents to Ali so she could enjoy a night out.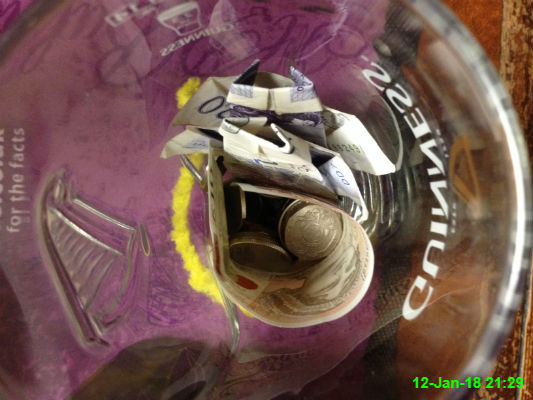 11 January 2018: Service Interruption
The systems were down at work for a large portion of the day, which was highly inconvenient.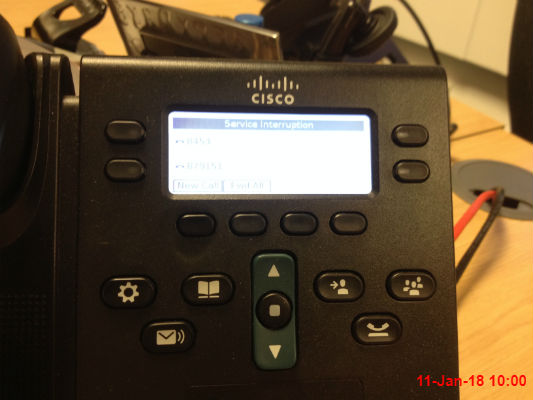 10 January 2018: Quiz Night
After an excellent start, we plummeted.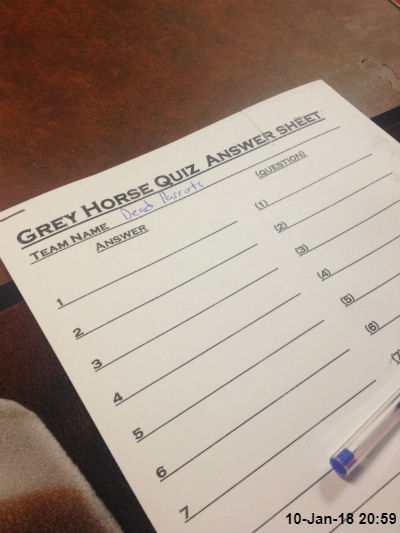 9 January 2018: Onion Bhaji Sandwich
I can never resist trying a limited edition sandwich. This one was surprisingly tasty.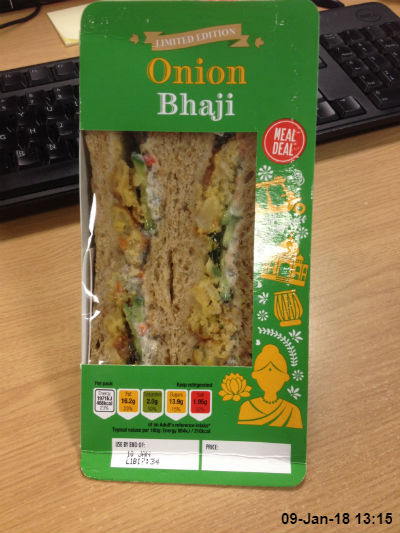 8 January 2018: Stu
We lost Stu before Christmas and today his notice appeared in the newspaper. It was a horrible shock and he'll be sadly missed.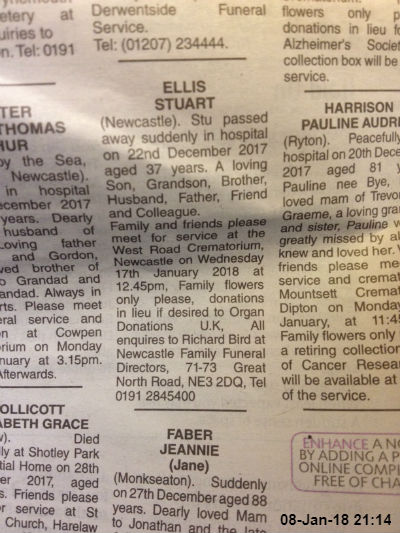 7 January 2018: Ice
Amazingly, I didn't slip on any ice today.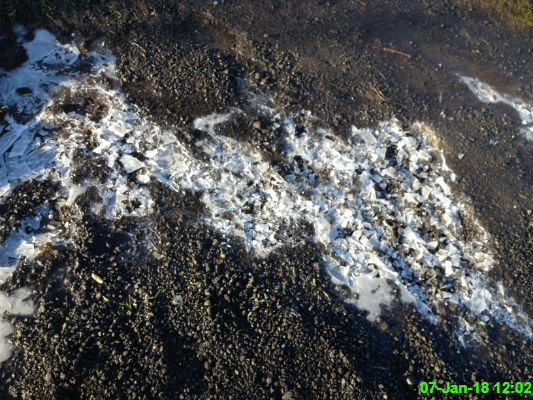 6 January 2018: Cocktail
Saturday afternoon in the Grey Horse was spent creating new cocktails.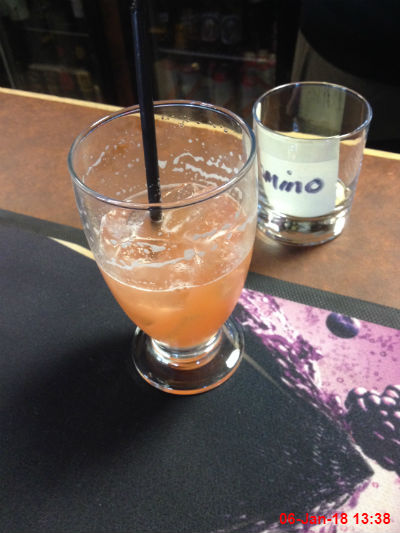 5 January 2018: Fire Taming
Nass tamed fire at his birthday meal at As You Like It.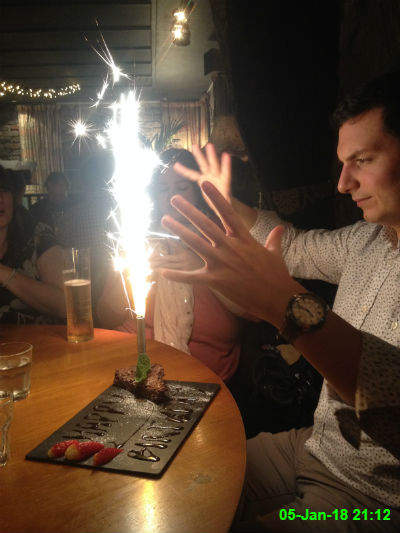 4 January 2018: Crazy Giraffe Lady
This coaster is the perfect new addition to my desk at work.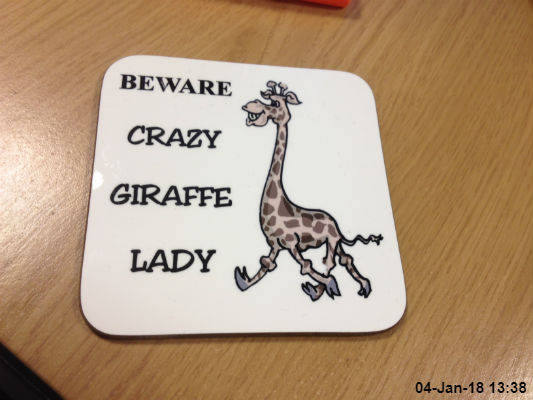 3 January 2018: Finest Moussaka
The red numbers in the dietary section are a bit concerning, but I don't really care when it's an easy tea.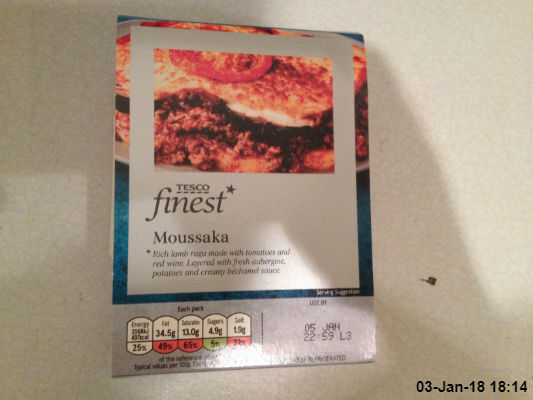 2 January 2018: Stepladder
This must mean the lights in the toilets at work have finally been fixed. No more weeing in the dark!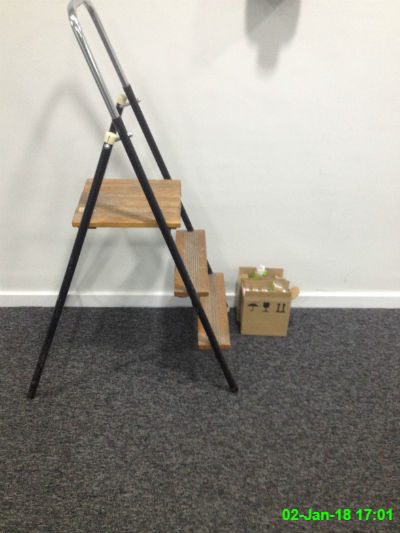 1 January 2018: NYD Drinks
I spent New Year's Day with Ali, Michael, Carl, Paul and Shannon, amongst others.