2018: In Pictures
30 June 2018: Pet's Corner
I had a long overdue catch up with Kellie which consisted of a wander around Jesmond Dene. I really wanted to steal this goat.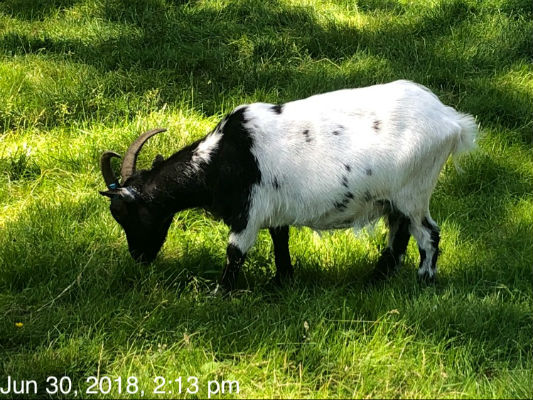 29 June 2018: Noelle
James introduced me to his baby daughter, Noelle. She's adorable!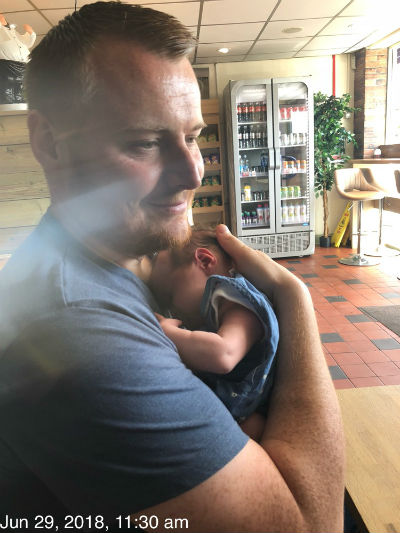 28 June 2018: Tattoo
As promised, here's my tattoo, which is healing nicely. Now I must go and listen to some Pink Floyd...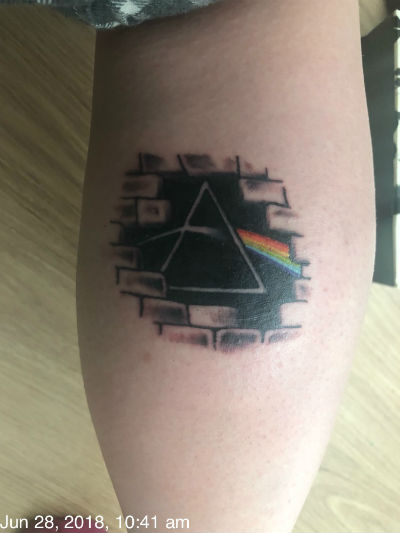 27 June 2018: Recovery Partnership
I had my first appointment with the Recovery Partnership today. It was basically a presentation to a group of us but I've got a one on one appointment next week.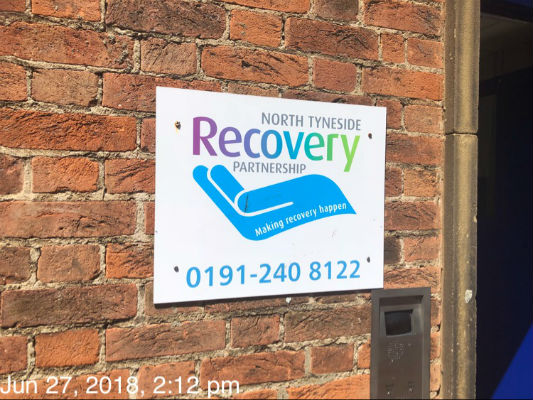 26 June 2018: Tattoos
Ali and I got matching tattoos. Pictures to follow. We went to see Rob at Northside, who did a fantastic job.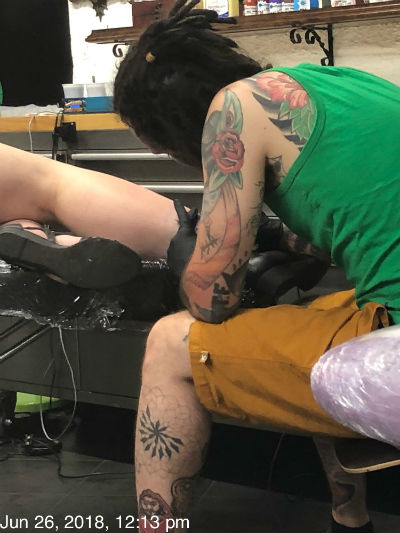 25 June 2018: Injuries
Because I'm a clumsy, drunken idiot. Hopefully not for much longer.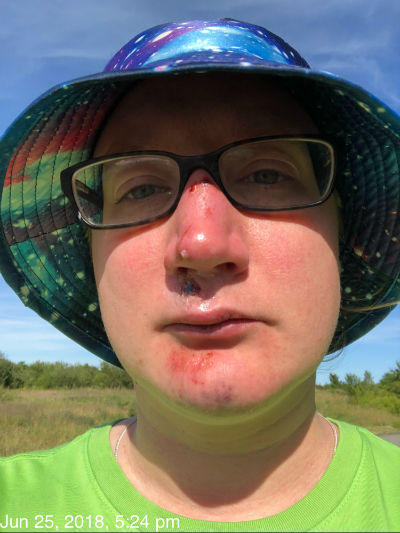 24 June 2018: Matt in 2018
It's tradition each World Cup to take a photo of Matt with an oversized beer, and today was no exception. England wished me a happy birthday by beating Panama 6-1.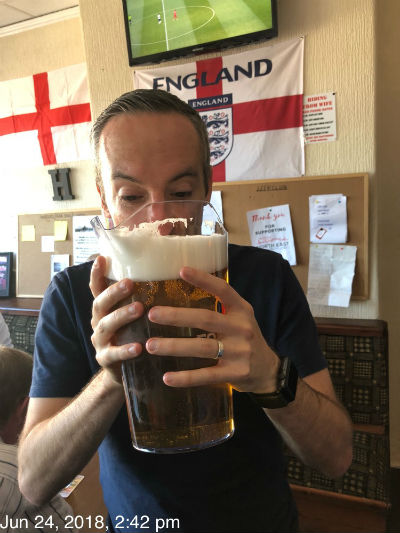 23 June 2018: Birthday Night Out
My turn for the traditional minibus to Cramlington. There were others in attendance but here I am with Alan, Malcolm, Tom, Andy and Decca.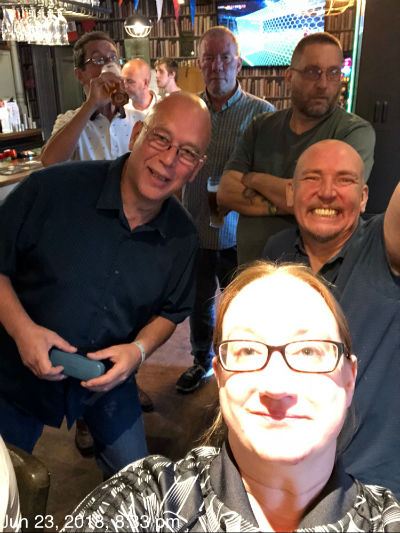 22 June 2018: Birthday Meal
A few days early due to various plans over the weekend, but we went to the Cookhouse to celebrate my birthday. Carl, Ali, Nass, Mam, Michael, Sophie, Chris and Sue were excellent company as usual.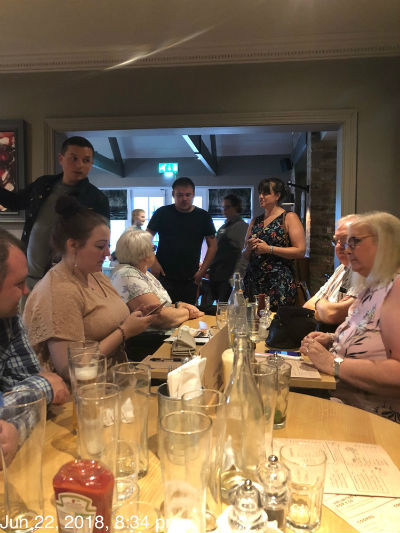 21 June 2018: The Undertaker
I visited Lidl and B&M today so ended up with a variety of weird purchases, including this football and wrestling figure.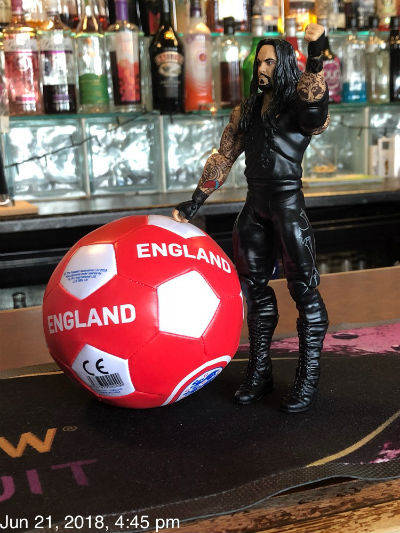 20 June 2018: Clouds
An annoyingly overcast day.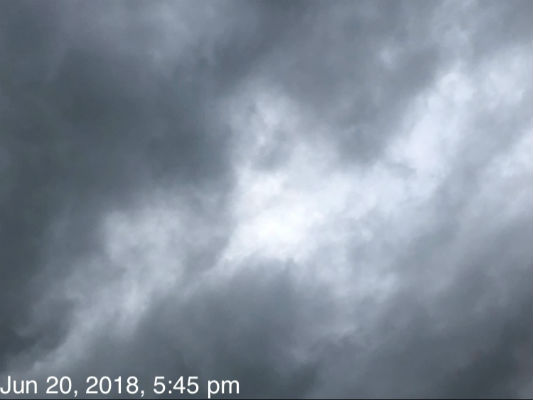 19 June 2018: Meatballs
An easy meal: tinned meatballs and frozen peas.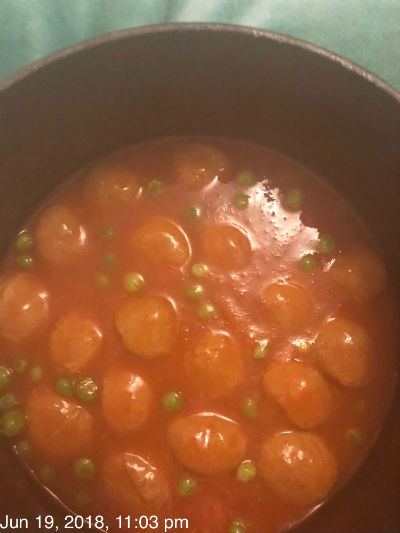 18 June 2018: Patriotism
As England played their opening World Cup game today, it was fitting that I used a patriotic £20 note to pay for a drink.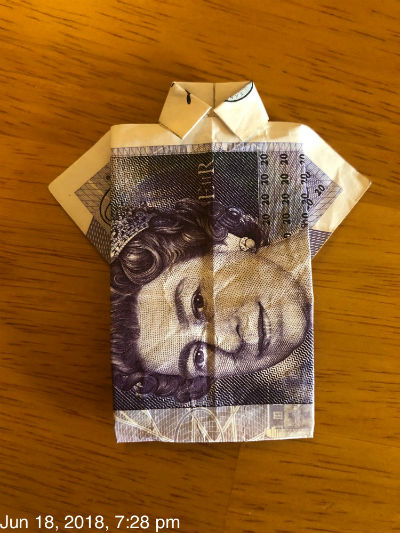 17 June 2018: Living Sober
I met Rachel for a chat about recovery from alcohol dependence and she gave me some reading material.
16 June 2018: Chilli's a Winner!
I joined Sue, Nass and Sophie at a dog show where Chilli won best dog, 2nd best pedigree and 3rd for the dog the judges most wanted to take home. Proud auntie!
15 June 2018: Headphones
I've never really fancied bluetooth headphones before but they had an easy victory over listening to annoying people on the bus.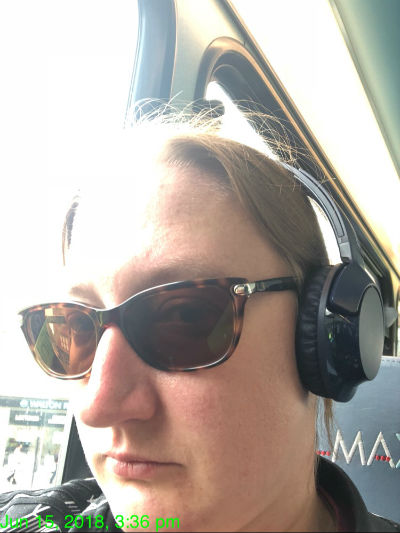 14 June 2018: World Cup 2018
The World Cup is kicking off with the highly exciting Russia v Saudi Arabia.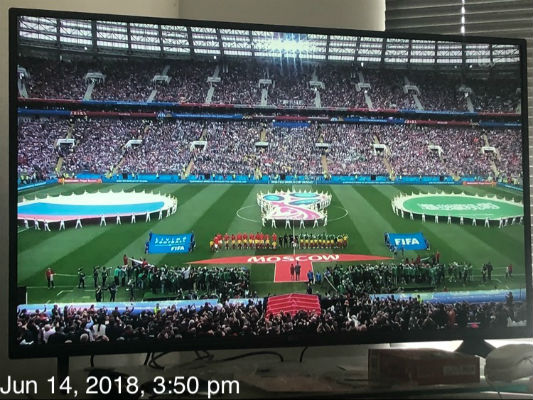 13 June 2018: For Sale
Decca has kindly fixed up and valeted Stu's car so we can go ahead with selling it.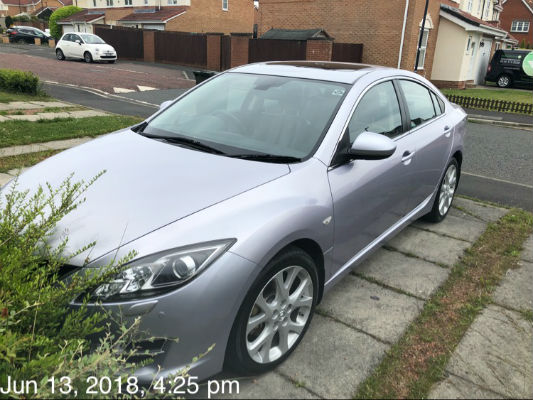 12 June 2018: Tim Key
I went to see Tim Key at the Northern Stage. I didn't think it was as funny as the reviews made out, but overall it was fairly entertaining.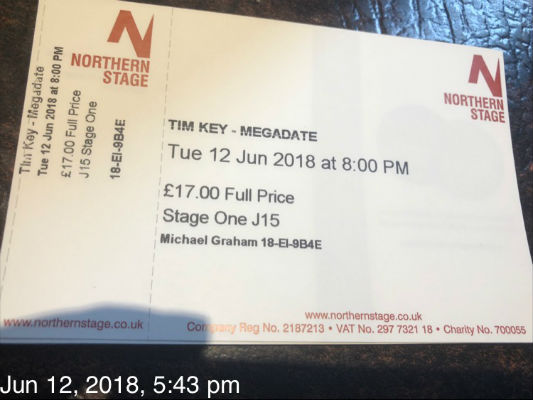 11 June 2018: Job Hunt
While browsing through jobs I found this.. I don't think I'll be applying.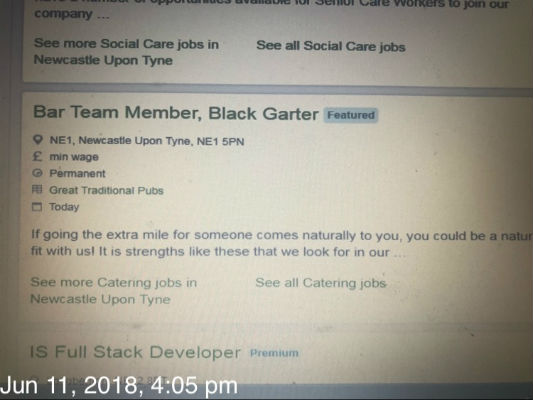 10 June 2018: Beautiful Day
Perfect day for a stroll.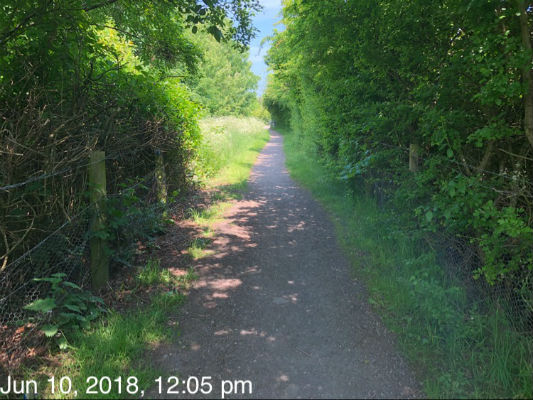 9 June 2018: Beyond Blonde
The first band to play at the Grey Horse went down a storm! The place was packed and it was a fun night of live music.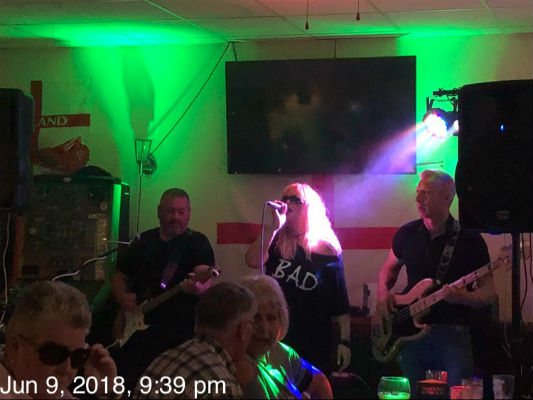 8 June 2018: Derek's Funeral
With Sam away for the weekend I joined Shannon in Newbiggin to remember her Uncle Derek. It was a fantastic turnout and a very moving service.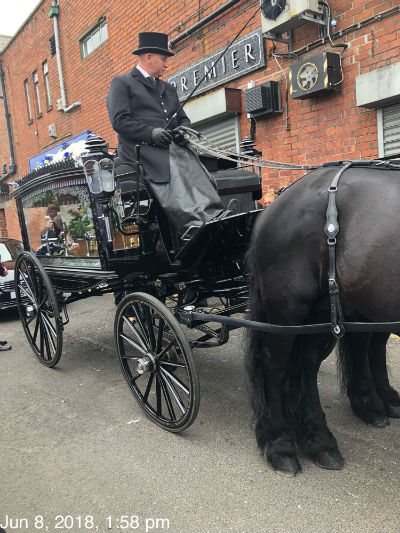 7 June 2018: Rollerblades
I used to love rollerblading, so I've decided to take it up again. I definitely need to practice!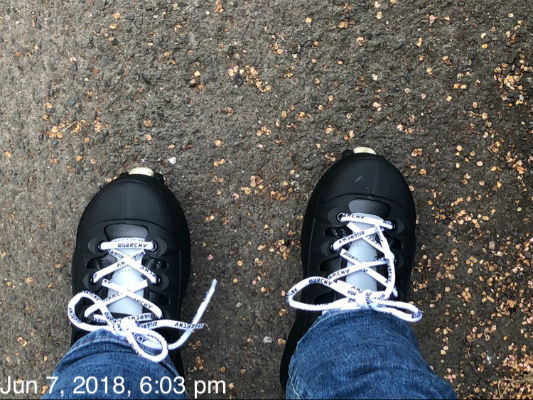 6 June 2018: Quiz Night
Michael and Tom deep in thought about a difficult question.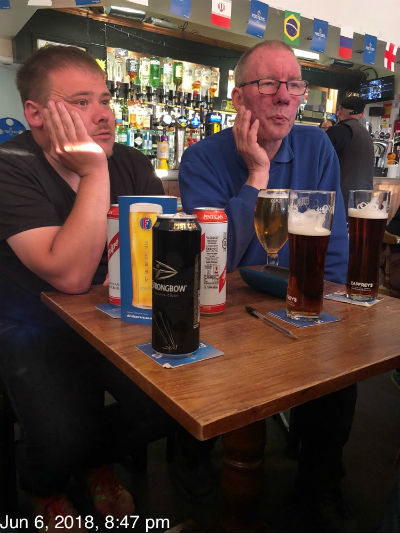 5 June 2018: Flower
Ali's cute little decoration on her outfit today.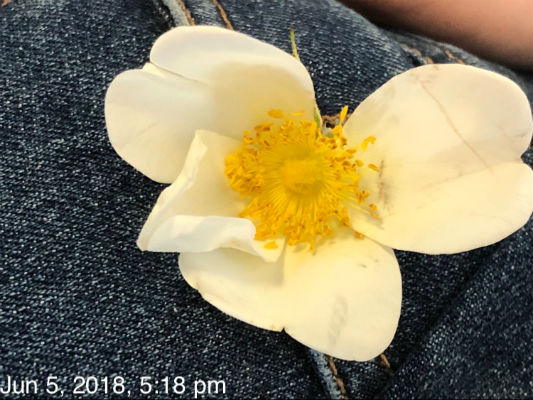 4 June 2018: Seal
This water spillage reminds me of a seal.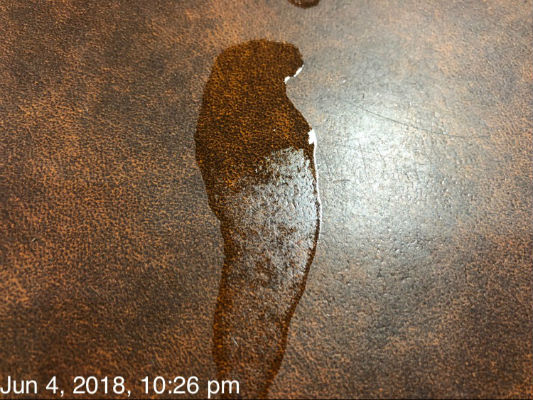 3 June 2018: Lost Voice Guy
I've known Lee since I was 18 from our nights clubbing around Newcastle, particularly Foundation. Lee can't speak but his stand up comedy is a nationwide hit and tonight he was announced as the winner of Britain's Got Talent!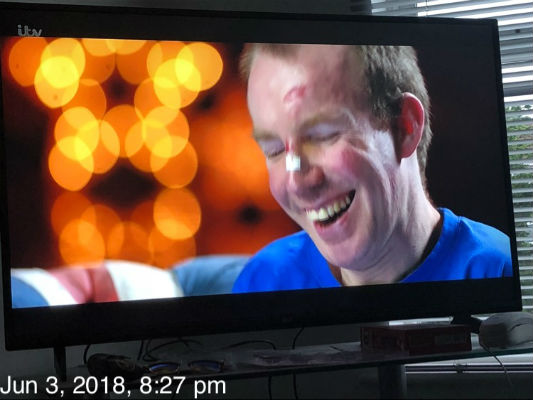 2 June 2018: Boxers
Hollie's boxer puppies Trevor and Jimmy, which are already huge!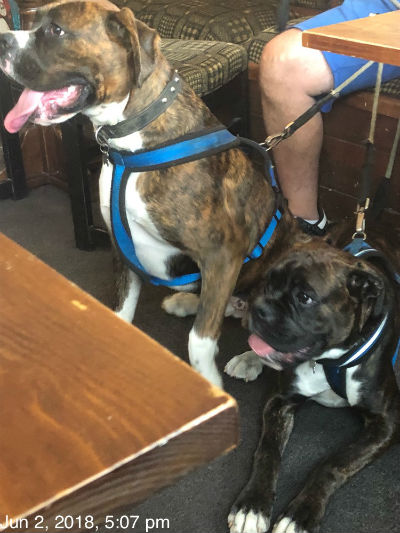 1 June 2018: Stripes
I had an urge to wear something really comfortable, so I bought these.