2018: In Pictures
30 November 2018: Milkybar
I'm not sure I've ever had a white chocolate advent calendar before.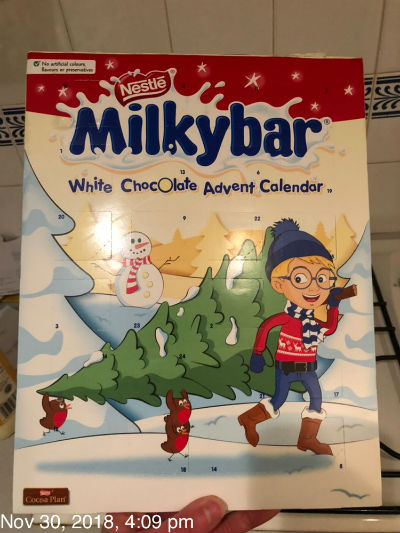 29 November 2018: Share Magazine
First time I've read Share magazine. This bit sounded familiar.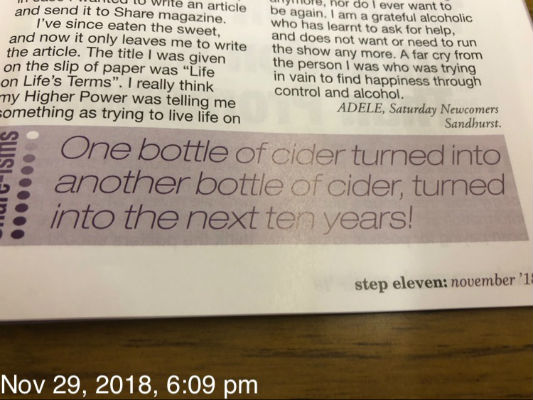 28 November 2018: Halo Top
This satisfies my ice cream requirements but at only 320 calories per tub it's not the end of the world if I want to go ahead and eat the whole thing.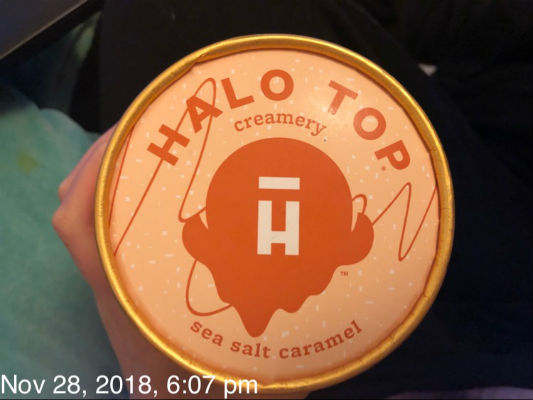 27 November 2018: Websleuths
I haven't browsed Websleuths for a while but there are a few cases I'm interested in at the minute so I'm slowly getting sucked back in....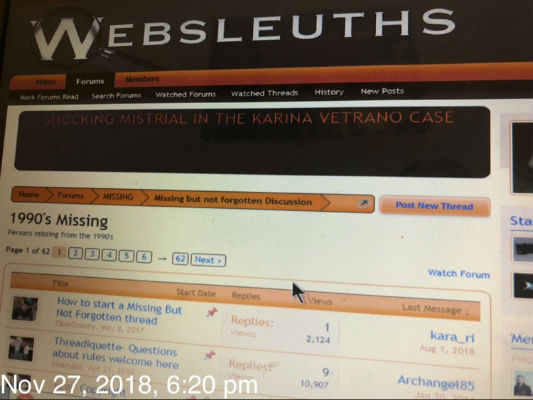 26 November 2018: Keys
A quiet day resulted in a pretty poor attempt at an interesting shot of my laptop keyboard.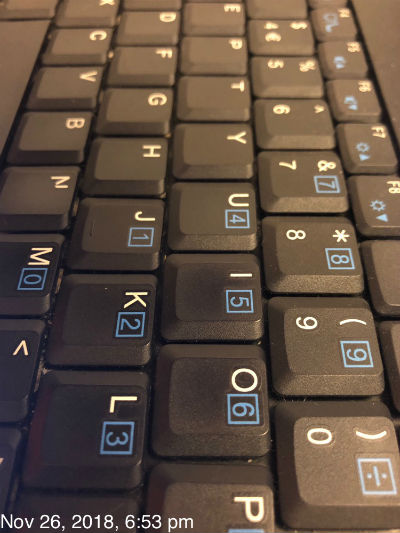 25 November 2018: Grey Horse Refurb
It was nice to pop into the newly refurbished Grey Horse to see some familiar faces and catch up with how they are all doing. Naturally I got straight to work helping to restart the Bonus Ball game!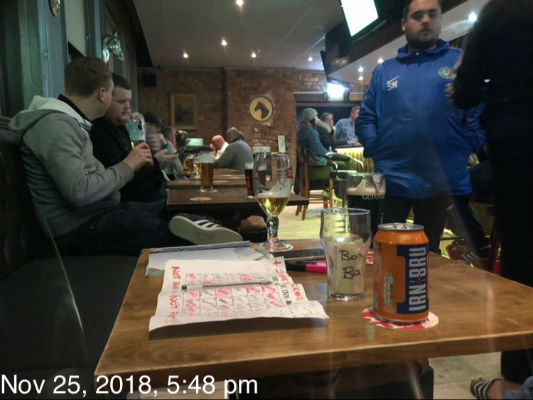 24 November 2018: Complete Swedish
I'm enjoying Duolingo, but it's time to step it up a notch!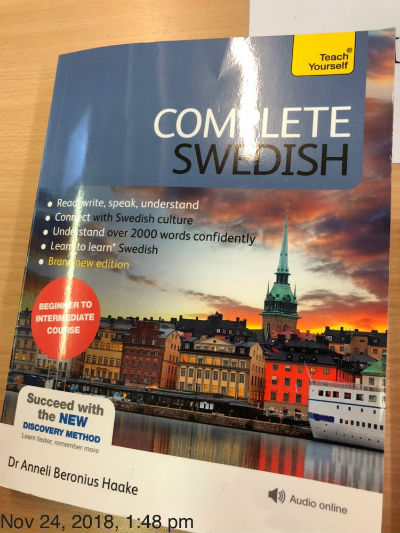 23 November 2018: Bus Face
Travelling on the bus does not make me particularly happy.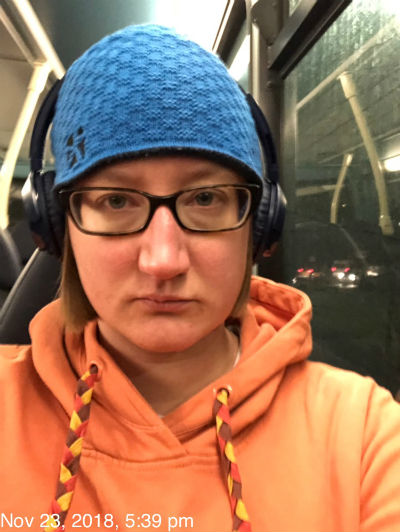 22 November 2018: Bearded Dragons
I really want to get a reptile to have as a pet, so I'm doing some research. I've always wanted a tortoise, but a bearded dragon is another possibility.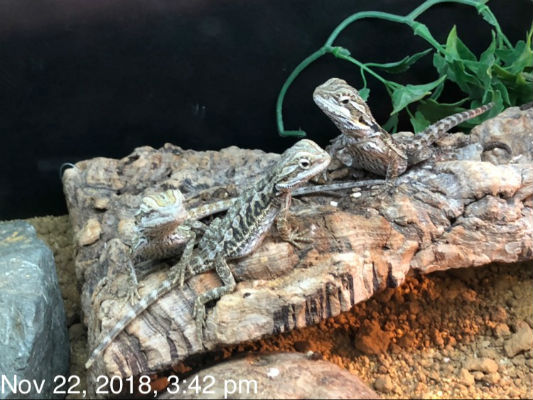 21 November 2018: Badger Socks
My awesome new socks.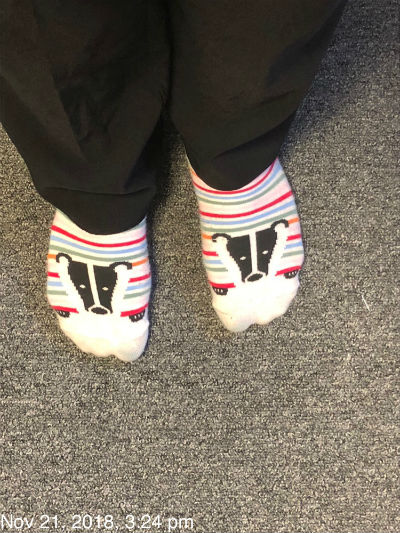 20 November 2018: Wordsearch
My new favourite game, although at this time I should have been sleeping.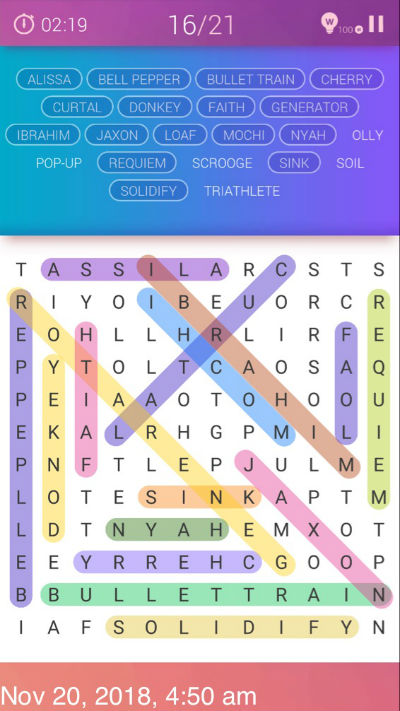 19 November 2018: Bad Start
It was a rotten start to a Monday. I was putting my watch on as I hurried round the street to the bus stop and I dropped it, resulting in .... this.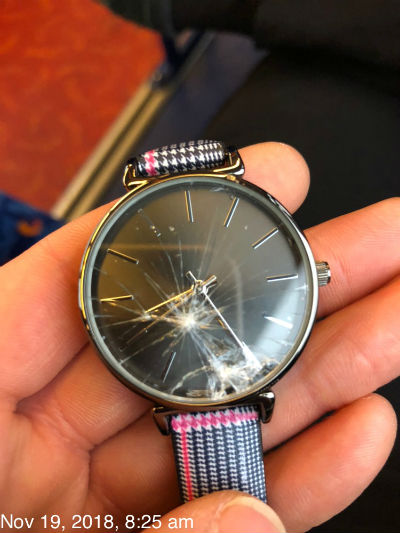 18 November 2018: Dirty Archie
Archie is fluffy like a sheep and enters muddle puddles like a hippo. He's barmy!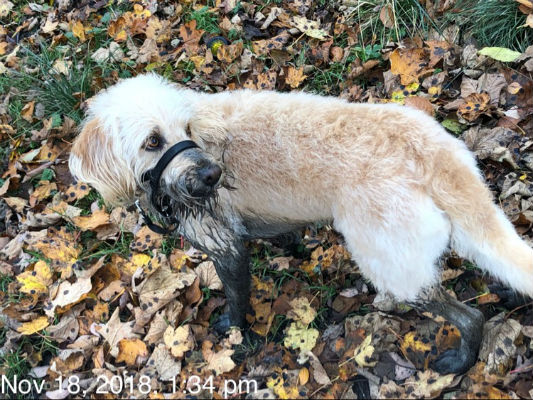 17 November 2018: Blyth Beach
Given the size of the portion of fish and chips I'd just eaten, I was pleased that my stroll along the seafront at Blyth with Mam, Chris and Ali was quite short. The view was perfect though.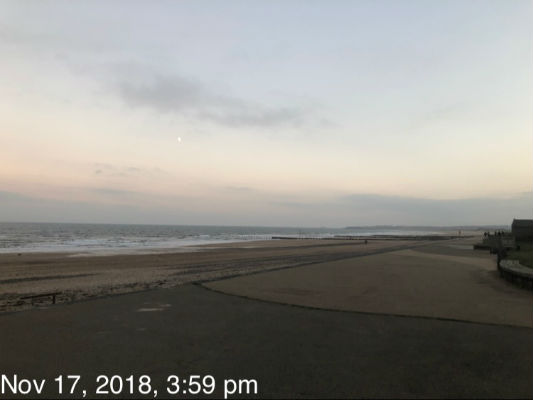 16 November 2018: Foggy Friday
I love fog so walking in this with some upbeat music playing put me in a great mood.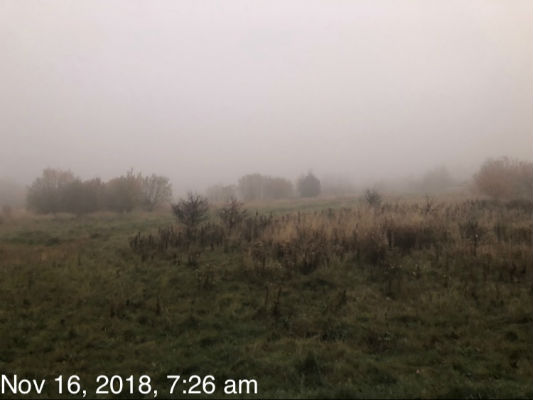 15 November 2018: 40 Sleeps
One thing I hate is things being counted in terms of "sleeps".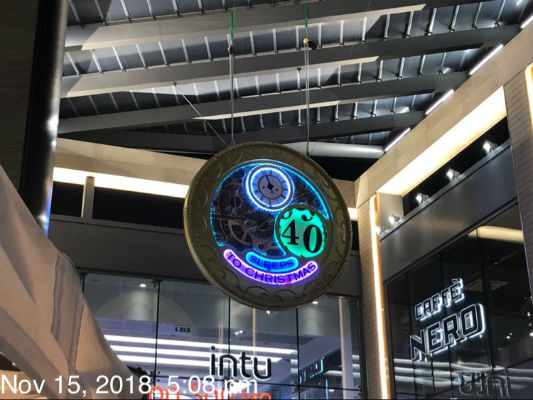 14 November 2018: The Power of Now
I'm trying to be more spiritual, so when this was recommended to me recently I decided to order it and see what the fuss was about.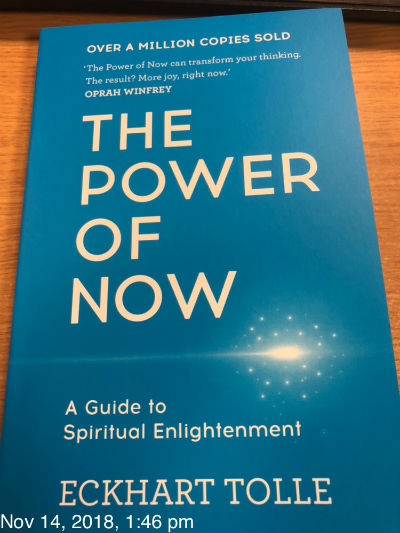 13 November 2018: Tropical
This was the perfect choice to quench my thirst tonight.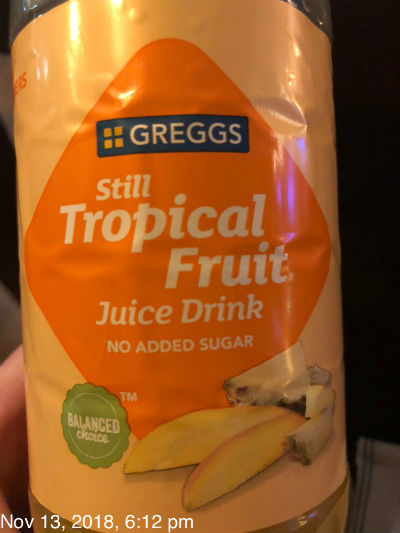 12 November 2018: Christmas Lights
They're up... already.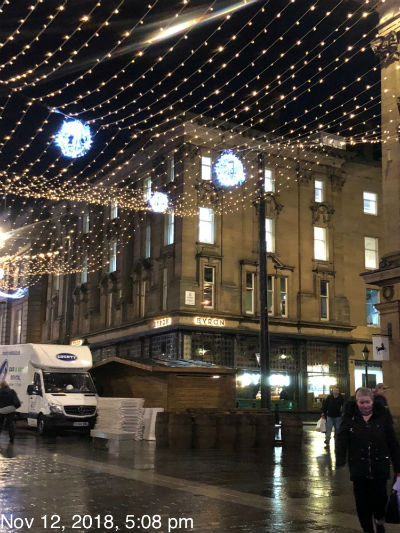 11 November 2018: Cath Kidston
I was shopping in Cath Kidston yesterday and debating buying a new bag so when a song I like came on (Nerina Pallot - "Man Didn't Walk on the Moon") I took that as a sign.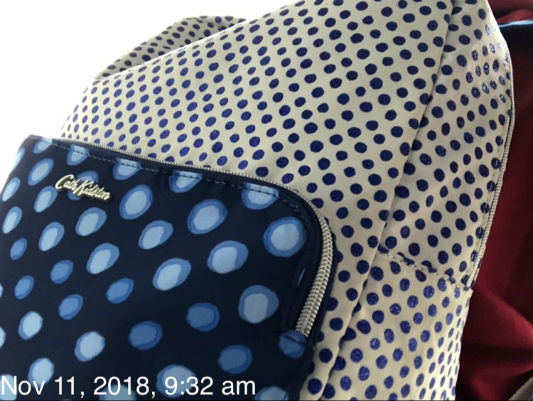 10 November 2018: Memorial
There was a memorial service today for the Critical Care Units at the Freeman and RVI. Dad's name was being read out during the service so I joined Ali, Steph and Katy to light candles in his memory. It was a nice service, although I can't help thinking Dad would be wondering what I was doing there instead of watching the match!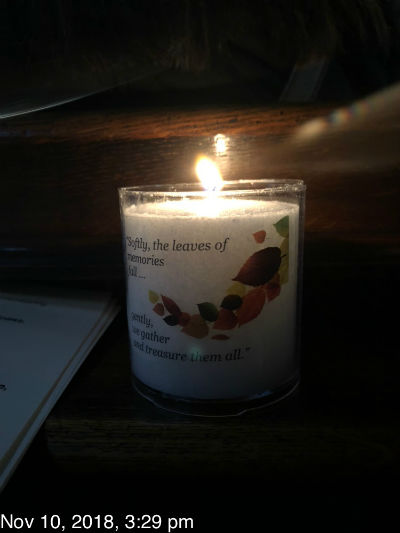 9 November 2018: Book Launch
One of Paul's friends was launching her new book tonight so I went to the library to see what it was all about. The book is on the history of shopping in Newcastle so it was fun to remember trips into town from when I was younger.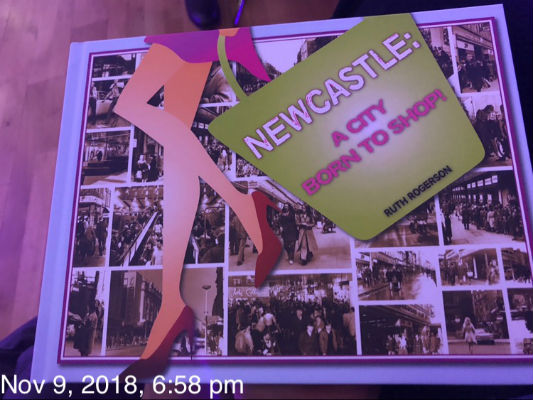 8 November 2018: The Burning Wire
I'd forgotten that I had this Jeffery Deaver book on my Kindle app so it was a nice surprise to find it the other day.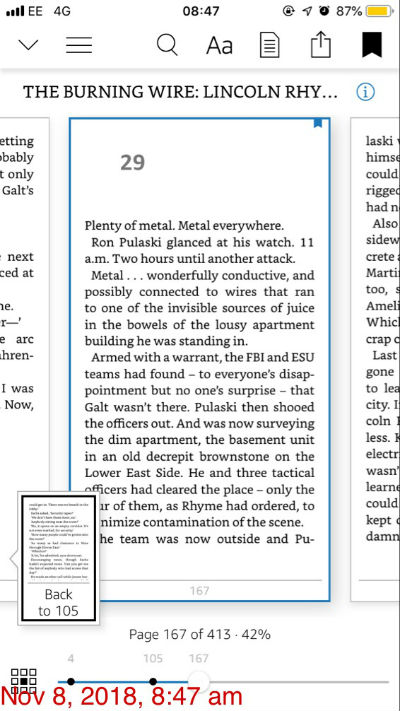 7 November 2018: Marshmallow Tree
A trip to the hairdressers was also an opportunity to collect a prize Mam won in a raffle there recently: this tree of marshmallows.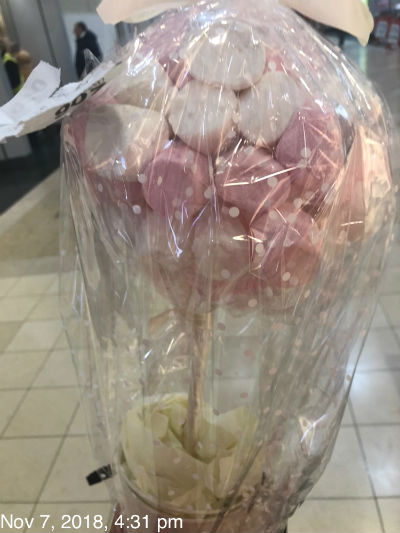 6 November 2018: On Tour
I went out "on tour" on my rollerblades and ended up going round Leazes Park. It was fun, but I'm mega unfit.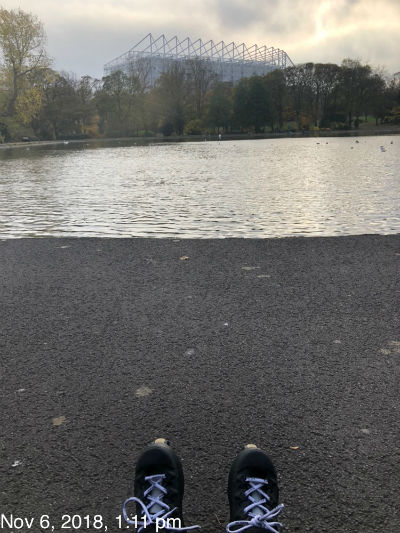 5 November 2018: Huffy Cat
I got the impression Carson was in a huff at not being allowed out for the third day in a row. It was for the best, with it being Bonfire Night.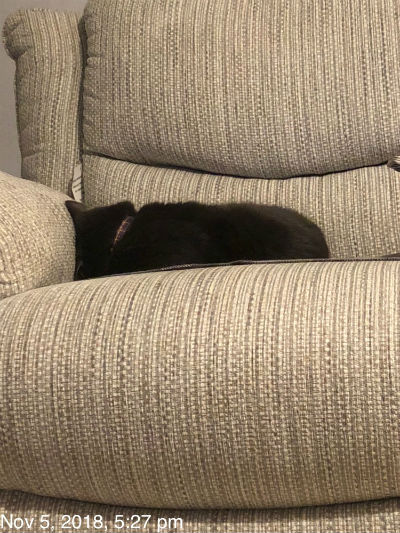 4 November 2018: 90s TV
There's quite a bit of 90s TV on Netflix and I almost chose Super Mario, but settled on Absolutely Fabulous.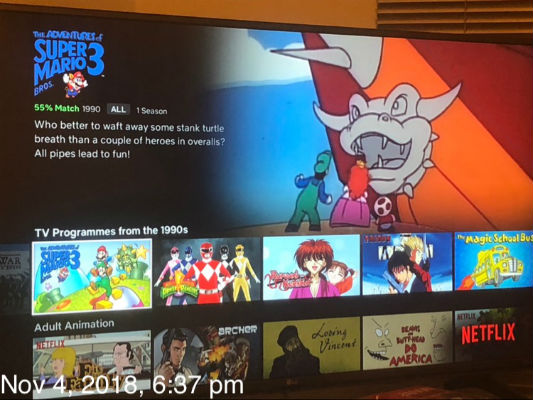 3 November 2018: Cineworld
Me and Ali went to see the new Halloween film at Cineworld in The Gate. I was a bit disappointed with the film, but it was good to do something different and have a couple of scoops of ice cream.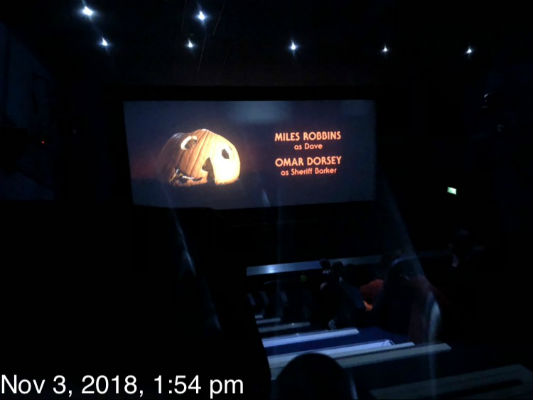 2 November 2018: Greggs Window
Fenwick's Window was unveiled today and Greggs had the marvellous idea of reversing their sign so it reflected in the window across the street.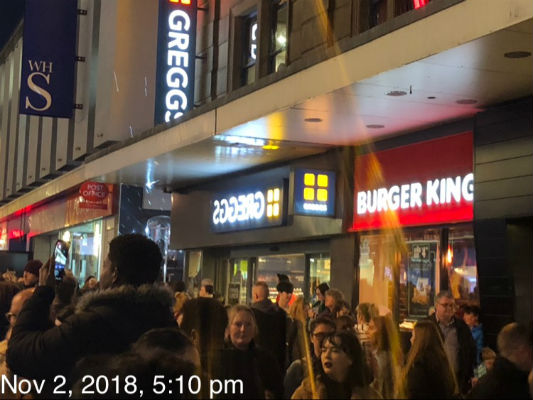 1 November 2018: Indian Special
I love a million course special from the local Indian takeaway. Putting it in a dish with sides is just sensible for a sloppy person like me.