2018: In Pictures
30 September 2018: Head Torch
In May 2019 I'm going to be doing a midnight hike up Snowdon in aid of Mind. There are quite a few things I need to buy so I decided to make a start with this head torch.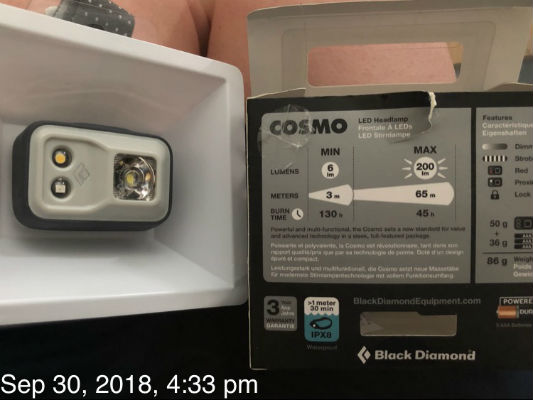 29 September 2018: Rising Sun
There are few things better for the soul than a walk in the fresh air, so I was happy to join Sophie, Nass and Chilli for a walk around the Rising Sun Country Park. It was quite windy, so our hair and Chilli's ears went a bit wild, but it was totally worth it.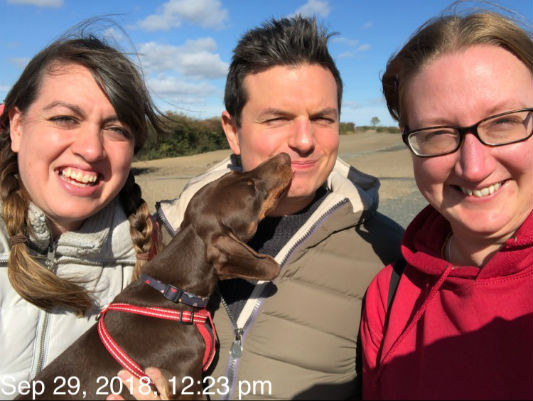 28 September 2018: Tom Yum Soup
Chilli Padi always has huge portion sizes. This was apparently a "small" soup but it was definitely enough for me!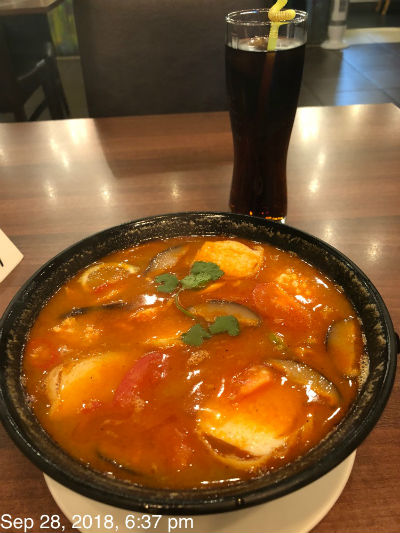 27 September 2018: Dreary
A bit of a different view from the last couple of days. The road along to the Holy Trinity Church for the Seghill AA meeting is, as usual, a depressing walk in the rain.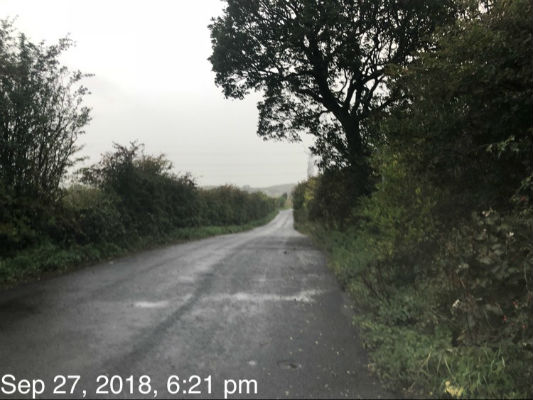 26 September 2018: Grey Street Gathering
With deck chairs and bean bags, this is the new place to chill out on Grey Street.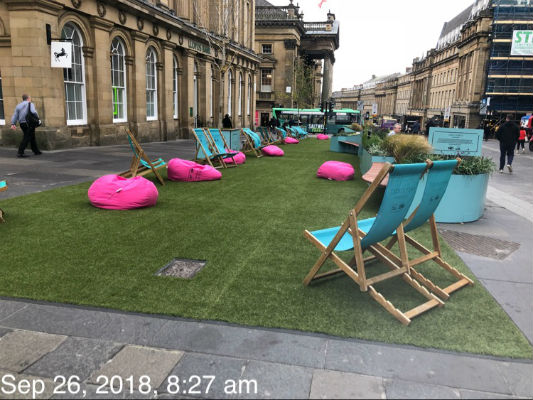 25 September 2018: Good Morning World
There's nothing special about the field behind our estate but I couldn't help thinking how lovely it looked this morning.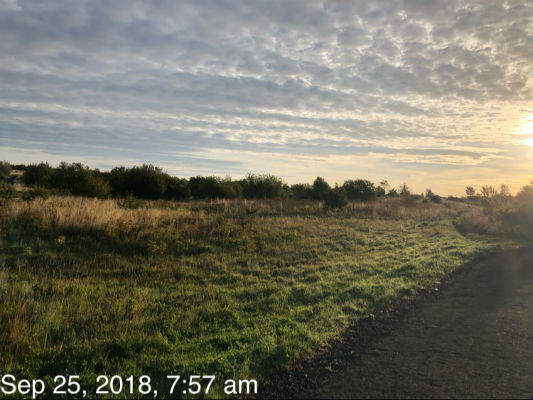 24 September 2018: Nik Naks
My choice of crisps is based entirely on what is on offer at the Onestop shop. Last week, Hula Hoops. This week, Nik Naks.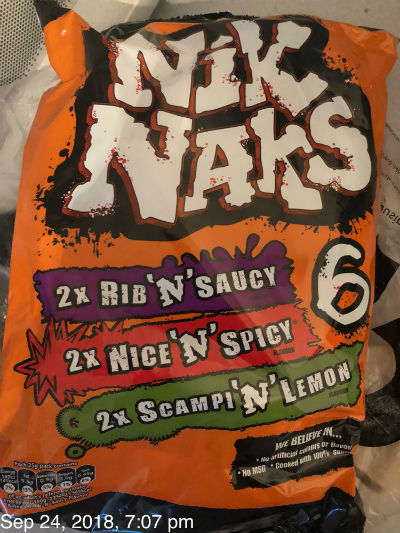 23 September 2018: Chip
I was given a two month sobriety chip at my AA meeting tonight.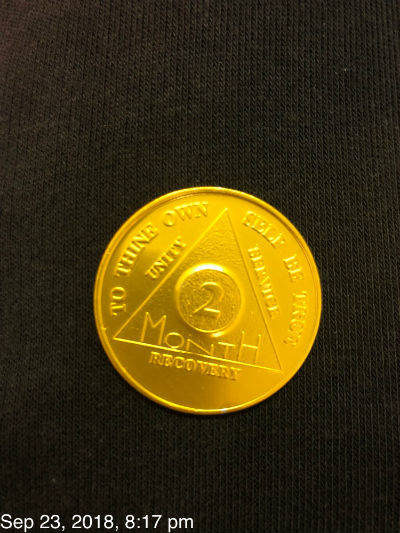 22 September 2018: Two Months
Two months sober today! I'm pleased with the achievement, but there's still a long way to go.
21 September 2018: New Watch
I was sick of not wearing a watch, so I treated myself.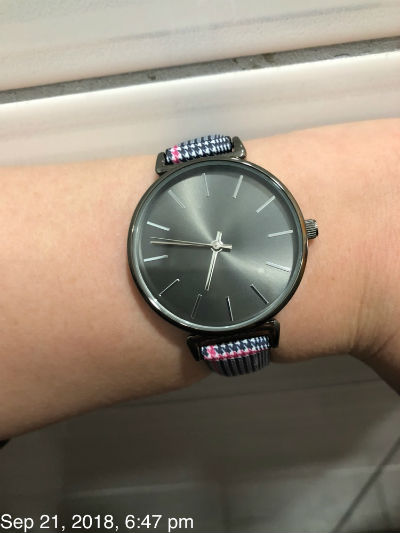 20 September 2018: Tie Shopping
Ok I'll admit it, I'm totally addicted to ties. These are the newest two for my collection.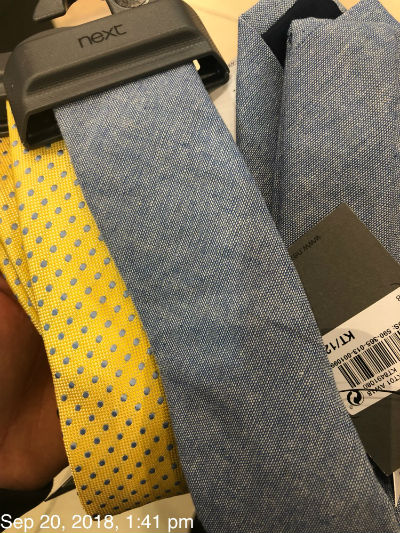 19 September 2018: Snazzy
I needed a new charger cable for my phone, so I got this snazzy one from the pound shop.
18 September 2018: Jesmond AA
I've come to love the Tuesday night meetings in Jesmond.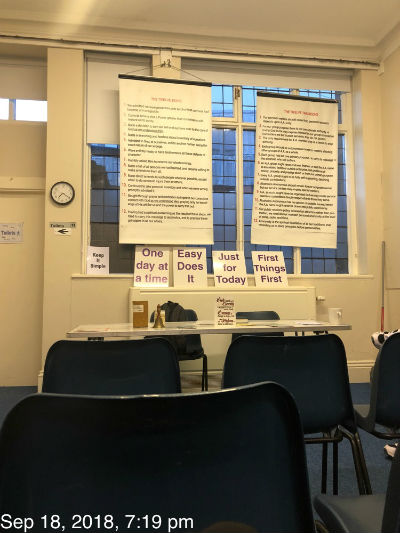 17 September 2018: Candle
This is supposed to be orange scented, but I'm disappointed. It doesn't really smell of anything!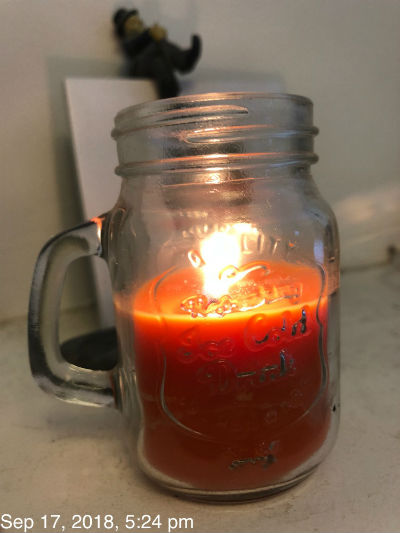 16 September 2018: Lost Flower
Maybe I'm too sensitive, but I felt sorry for this flower which had fallen away from its family.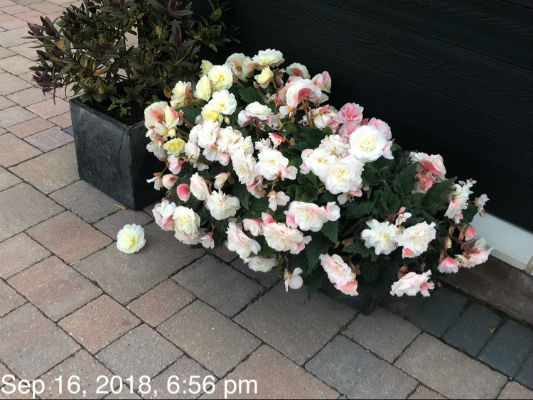 15 September 2018: Protest
I arrived in town a bit late for my AA meeting but then I remembered that a protest against Mike Ashley was taking place outside the stadium before Newcastle played Arsenal. After bumping into a few familiar faces, I found myself with a stack of leaflets to dish out. Always good to be part of a movement I feel strongly about!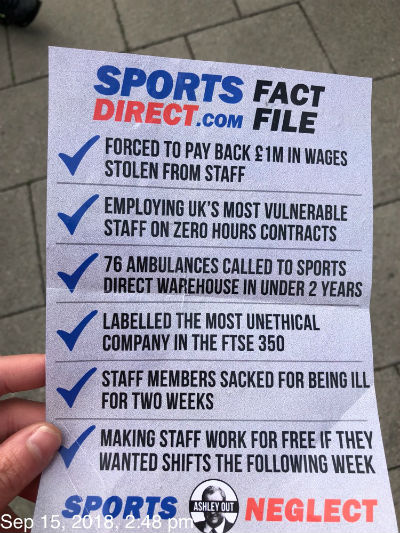 14 September 2018: Space Golf
My second experience of space golf - this time on a work night out. I guess my practice session with Shannon a few weeks ago worked because I won both rounds in my group.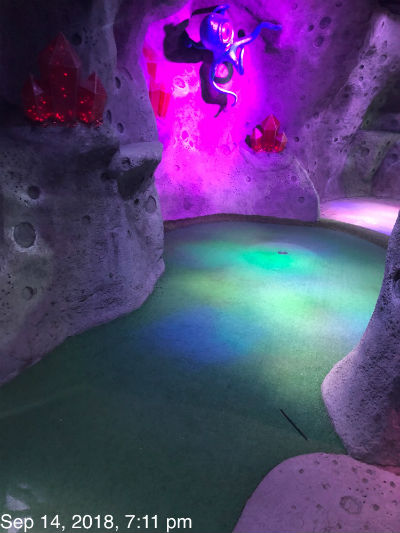 13 September 2018: Air.
Even though I've worked just a couple of minutes walk away from the cathedral, I don't think I've ever been in. Today I popped in over lunch to have to have a look at the Artists In Recovery display. I don't normally have much of a love for art, but it was really interesting to see how the artists' experiences in recovery helped shape their creativity.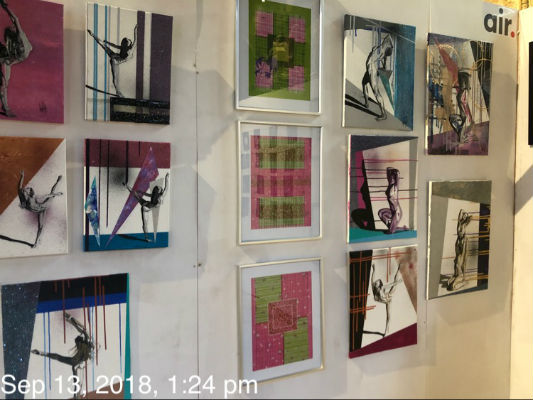 12 September 2018: Snooze
I got given this freebie the other day. I'll wait for a time when I'm struggling to sleep to see if it works.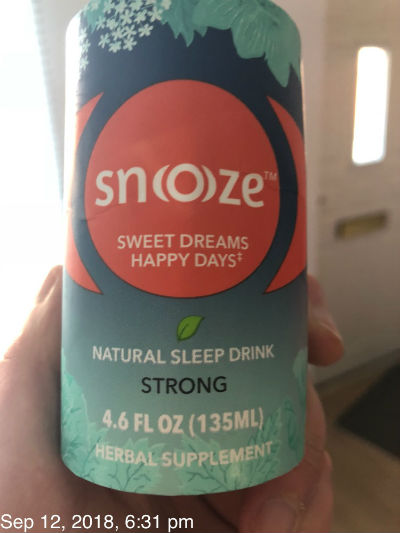 11 September 2018: Acamprosate
These tablets are supposed to stop alcohol cravings, but I haven't really been getting any. Still, I'll give them a try.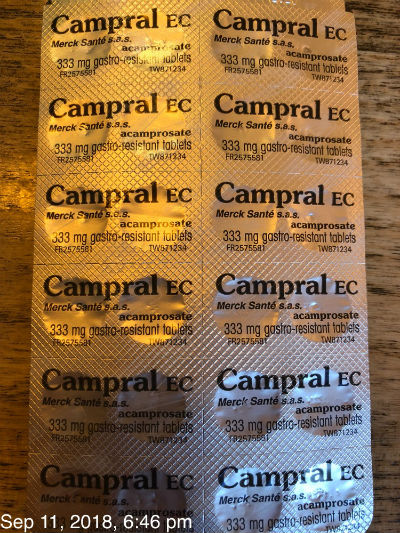 10 September 2018: Jalapeno Bites
A delicious side order for a Monday night takeaway.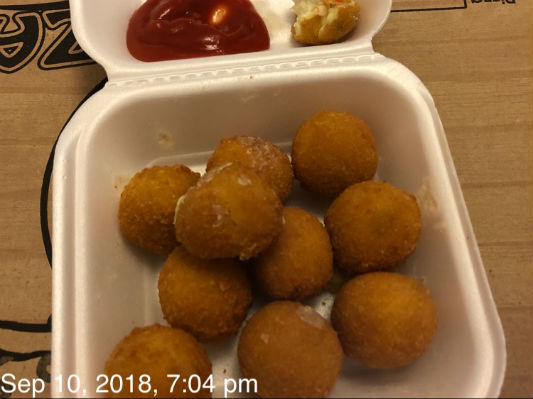 9 September 2018: Creepy Baby
I don't want to know the story of how Kathy came to have this ornament. It's super creepy.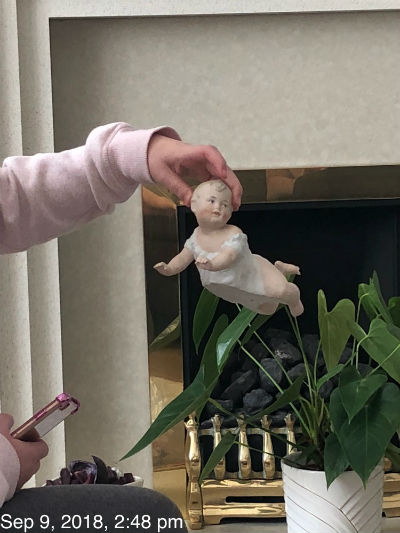 8 September 2018: Greg Rutherford
I met Nicola down the quayside to wander round the Great City Games, ahead of the Great North Run tomorrow. It was good to catch up, and in true Nicola fashion she had to high five Greg Rutherford, who was taking his last long jump before retiring from competition.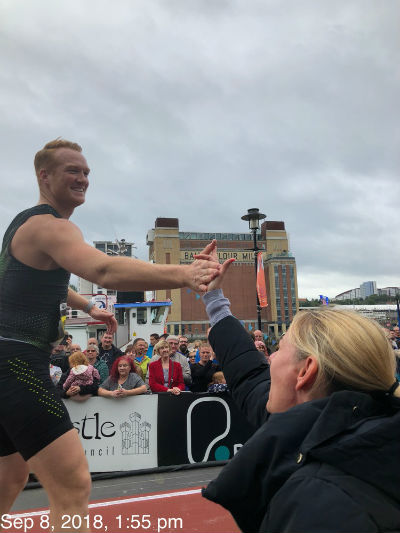 7 September 2018: Cat
I don't normally bother much with cats but I like the colour of this one.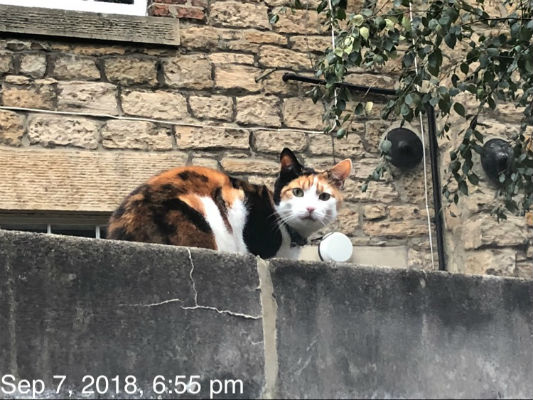 6 September 2018: Fuel
This chocolate flavour porridge reminded me of coco pops, and for that reason I liked it.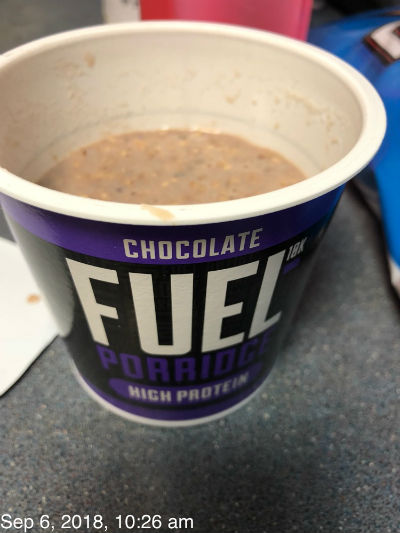 5 September 2018: New Tie
Since I've developed a love for wearing ties, I treated myself to a new one. It does look a bit "easyJet" but I like it. This time I've tied it in a lovely Prince Albert knot.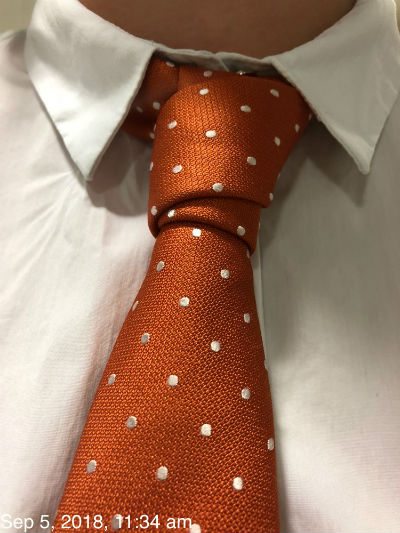 4 September 2018: Pug
I was passing Greggs and an older lady asked me to watch her dog while she bought a coffee. She explained that Mountie was 14 years old and not very well so she didn't want to leave him alone. I was happy to keep him company until she came back.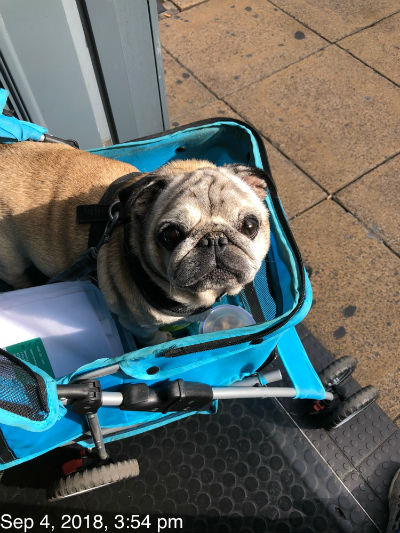 3 September 2018: Friends Quiz
A quiz about the TV show Friends seemed an interesting way to spend a Monday night. Our team finished on 50/60, which was respectable although not quite good enough to win.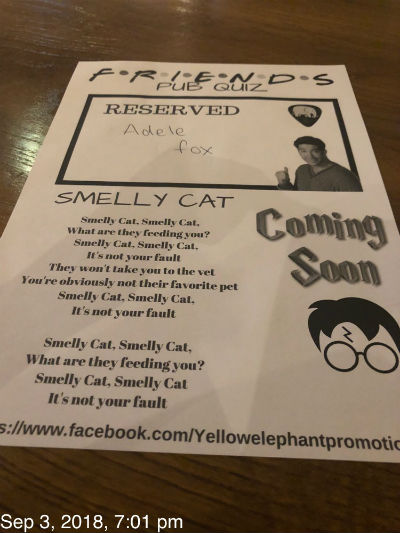 2 September 2018: Eldredge Knot
I spent way too large a part of the afternoon learning different tie knots. As a result, my faithful stuffed pig Muddy ended up sporting an Eldredge knot.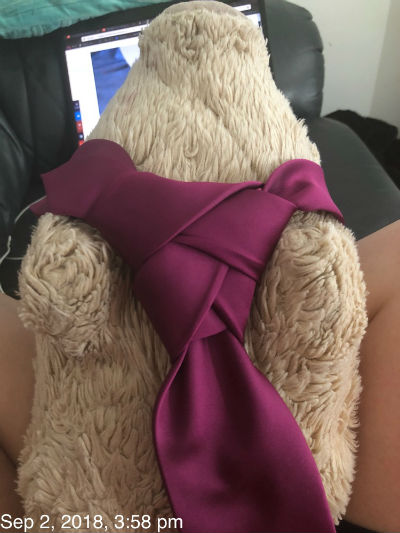 1 September 2018: Cramlington United 1-2 Burradon FC
Not much of an away trip when it's only a few miles up the road, but it was something to do on a Saturday afternoon. Burradon got their first win of the season with a brilliant performance against a good side.