2019: In Pictures
30 November 2019: Penguin
Edinburgh Zoo was really fun. The penguins were probably my favourite animals, and I loved this little dude having a surf.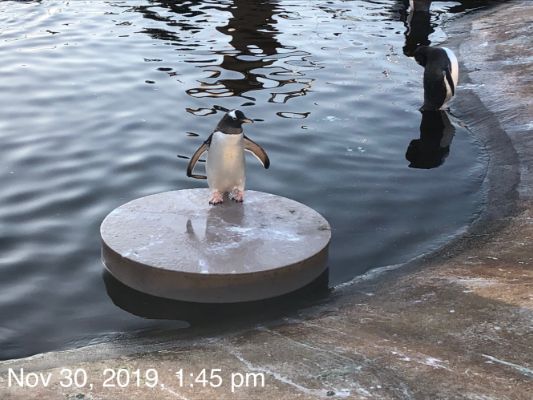 29 November 2019: Car
We have a car for three months while Brenda is in Australia. I feel liberated.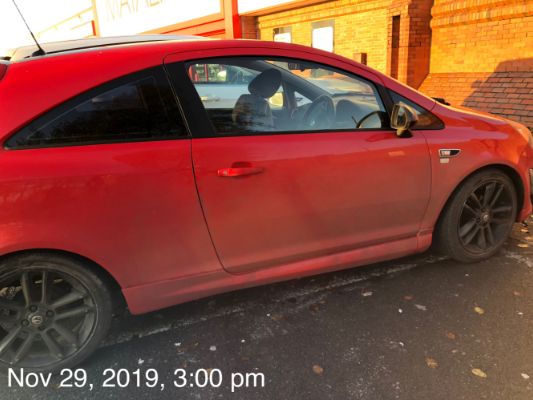 28 November 2019: Christmas Market
It's that time of year again. I did not check out any of the stalls.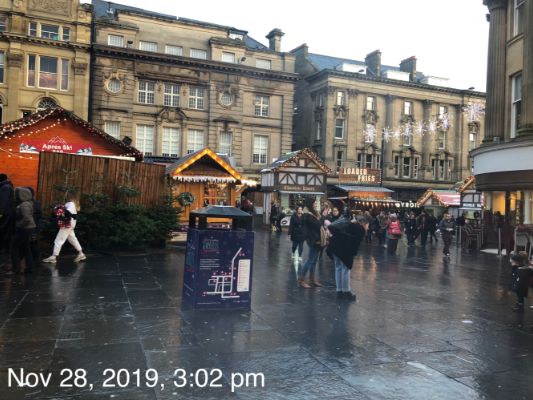 27 November 2019: Well Begun
Noirin's tablet cover.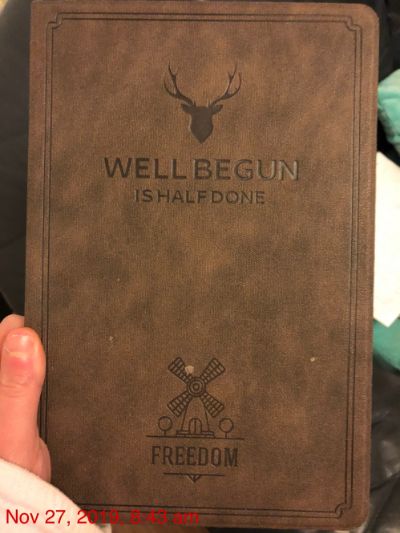 26 November 2019: BP Pod
I needed a 6 monthly blood pressure check for my medication so I popped into the doctors and used their pod.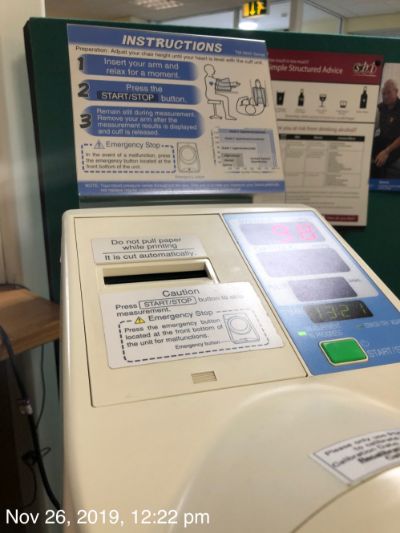 25 November 2019: Crochet Hook
After a short trek around town I located the correct size crochet hook. Obviously this wasn't for me.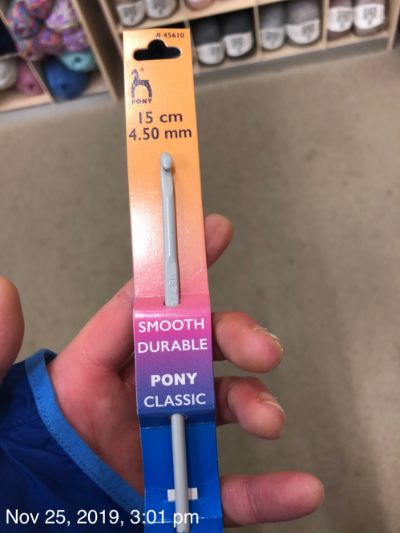 24 November 2019: Borrowed Boots
My trainers got soaked yesterday so I borrowed some boots in order to be more appropriately dressed today.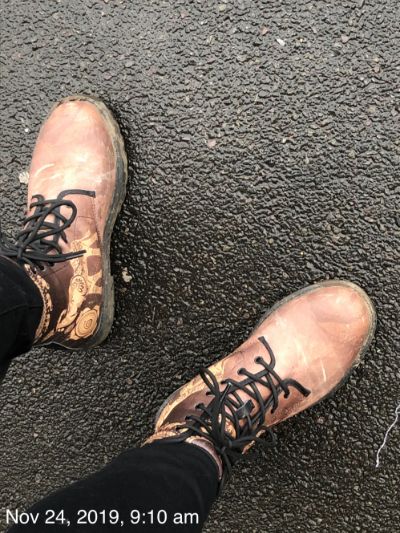 23 November 2019: Piano Competition
I was tempted to burst in and join the competition, but I stayed quiet instead.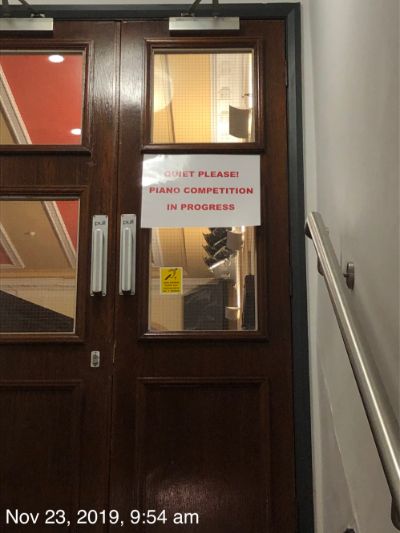 22 November 2019: Bundled Up
It's cold - time to bundle myself up in warm clothes.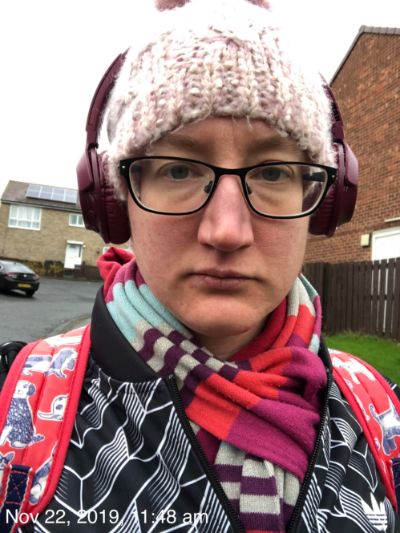 21 November 2019: Noirin's Cake
Our friend Nathan made this amazing cake for Noirin's 16th sobriety birthday. It looked fantastic and also tasted incredible.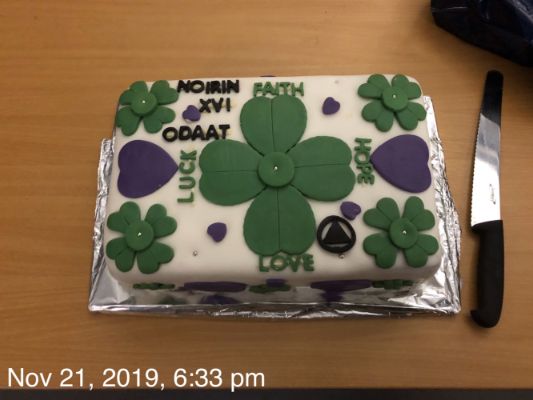 20 November 2019: Valuations
It's time to seriously start taking steps to sell the house. First up: valuations.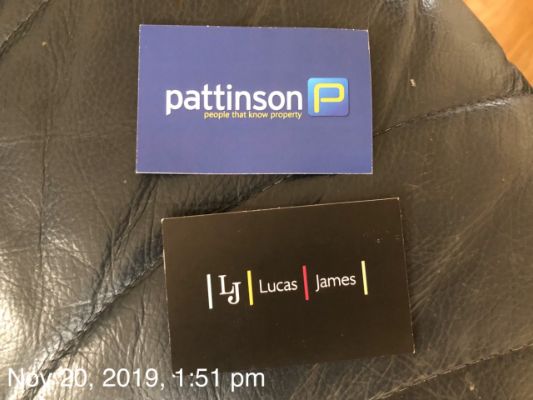 19 November 2019: Burrito Blanket
Finally it arrived! I can wrap myself into this tortilla blanket to keep warm all winter.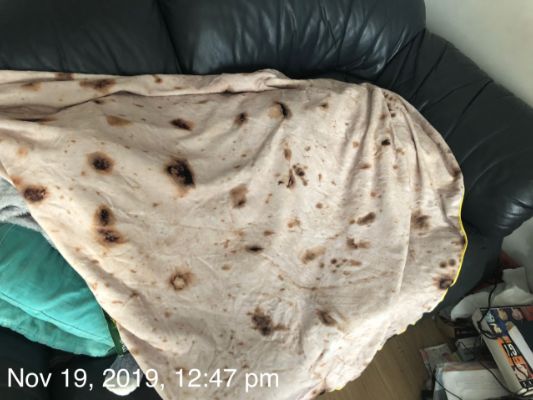 18 November 2019: Reading
I spent the afternoon reading quietly. Due to problems with concentration my reading has taken a back seat this year but I'm slowly getting back on track.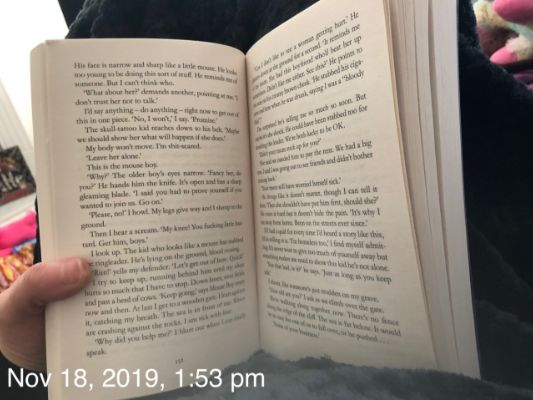 17 November 2019: Sprout Crisps
These are surprisingly nice, though I tend to find that is the case for weird flavour crisps.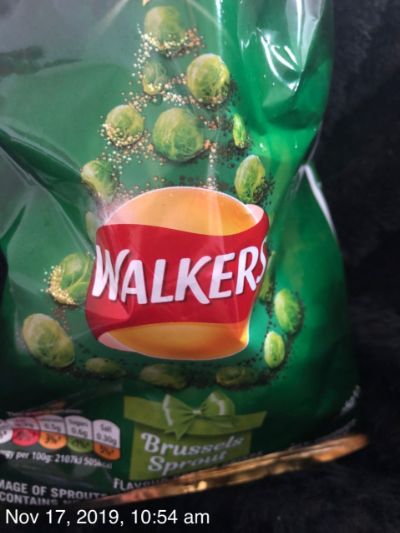 16 November 2019: 16 Year Chip
Noirin will be 16 years sober on the 21st. Her chip arrived today for safekeeping.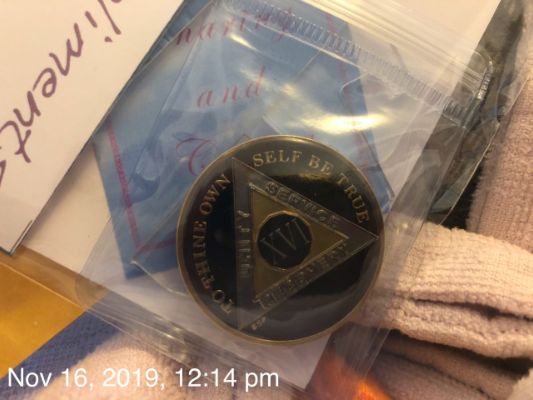 15 November 2019: Halloumi Fries
Halloumi is life. That is all.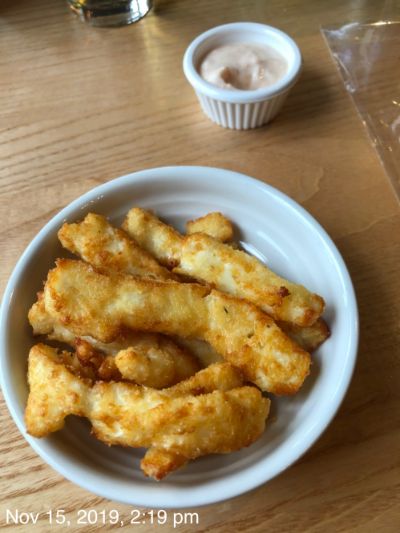 14 November 2019: Crochet Flower
Noirin's latest crochet project is these super cute little flowers.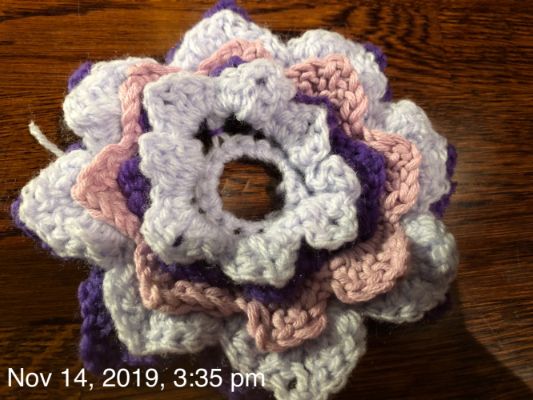 13 November 2019: Bairns' Books
St Thomas Church always has a variety of books for kids, which I like to read.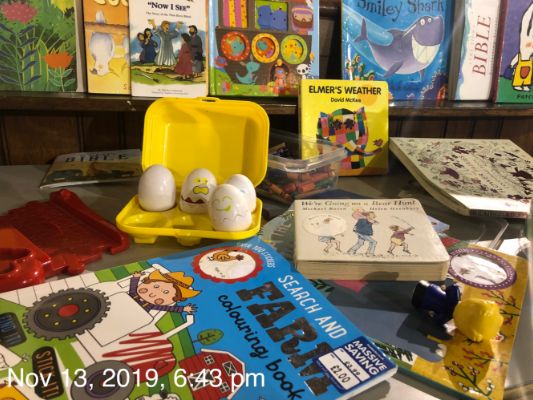 12 November 2019: Make-up
Sarah slapped coloured stuff all over my face, with some slightly terrifying results.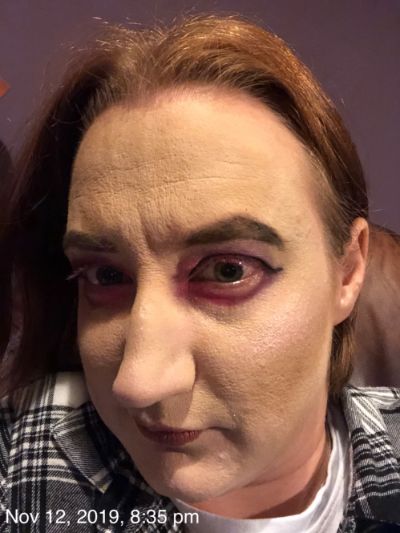 11 November 2019: Chocolate Factory
Fenwick's Window has a Charlie and the Chocolate Factory theme this year.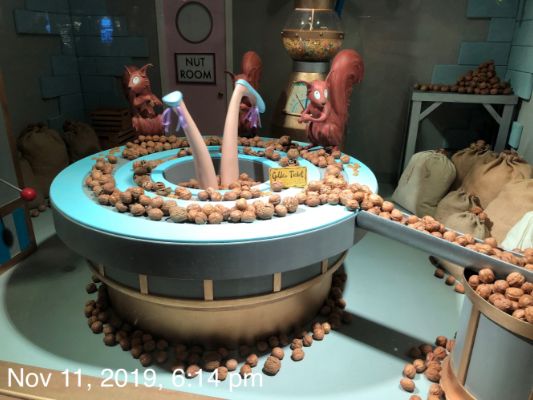 10 November 2019: Capsules
A quiet day was needed after yesterday's outdoor time.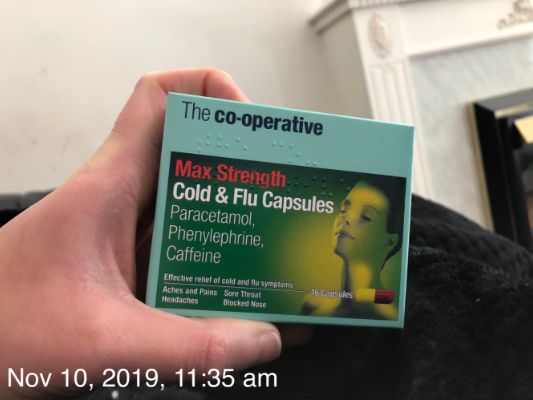 9 November 2019: Hexham Walk
I met Rach for an 11 mile walk around the Hexham countryside. It probably didn't help my physical health as I'm suffering from a cold but it was the perfect boost for my mental wellbeing.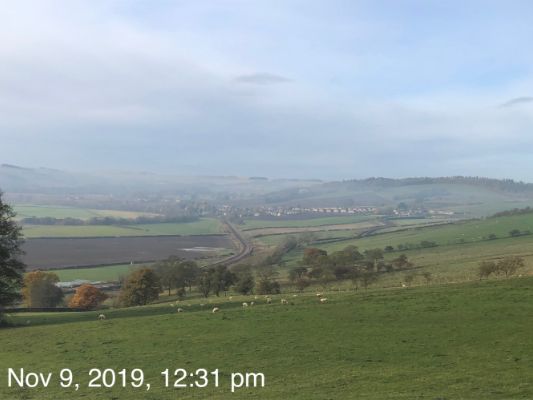 8 November 2019: My Shanghai
I wasn't sure I felt like socialising tonight but the option of a Chinese buffet was persuasive enough.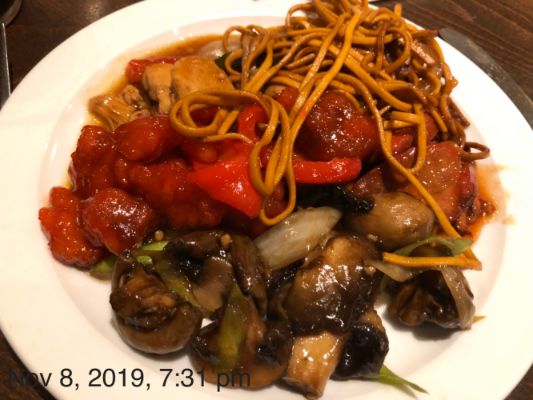 7 November 2019: Study Buddies
Sally is helping me with my step 6 homework.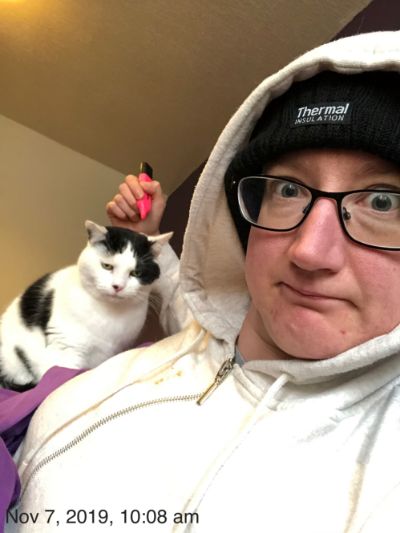 6 November 2019: Pizza Meeting
Combining an AA meeting with an Eat4Less pizza is excellent for the soul.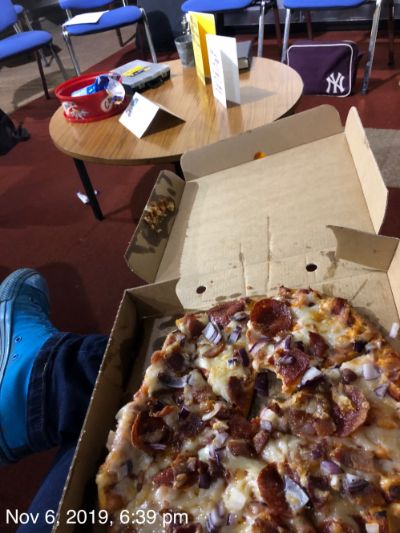 5 November 2019: Sprout Shirt
This is the closest I'll get to a Christmas jumper. Sprouts are the hero of a dinner and must be celebrated!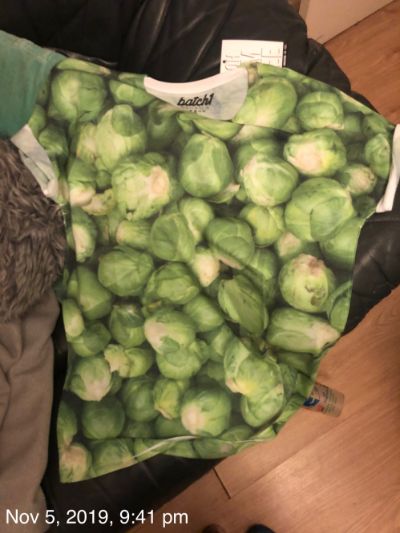 4 November 2019: Upside Down Sally
Playing with Sally is weirdly therapeutic for someone who has never been a cat person.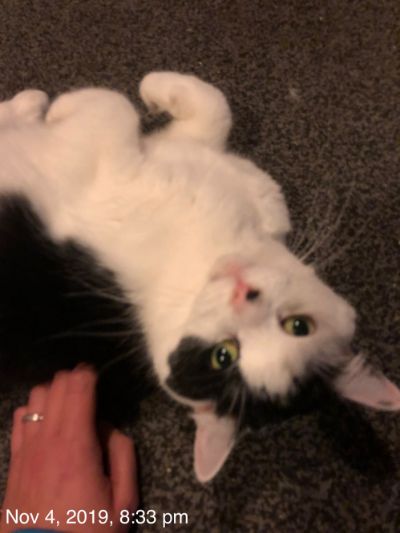 3 November 2019: Dye
I always look slightly bong-eyed without my glasses on, but I didn't want to get them covered in hair dye.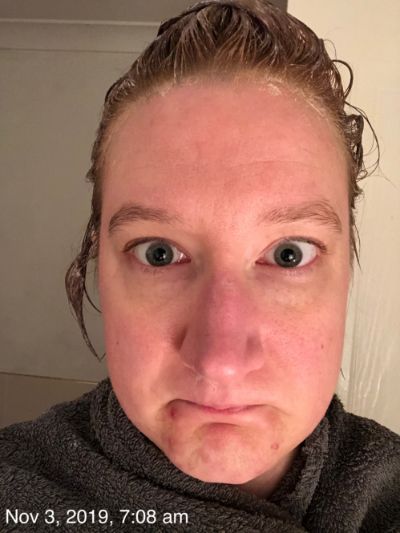 2 November 2019: Scented Candle
This candle is spiced winter apple, or something along those lines. Basically smells like apple pie.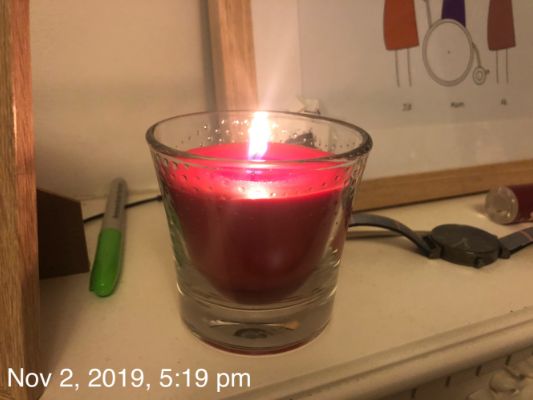 1 November 2019: Purple Boots
It took a while for Noirin's birthday present to arrive but they were worth the wait.