2020: In Pictures
31 December 2020: Ugly Hoody
I actually searched Amazon for "ugly hoodies" and found this beauty.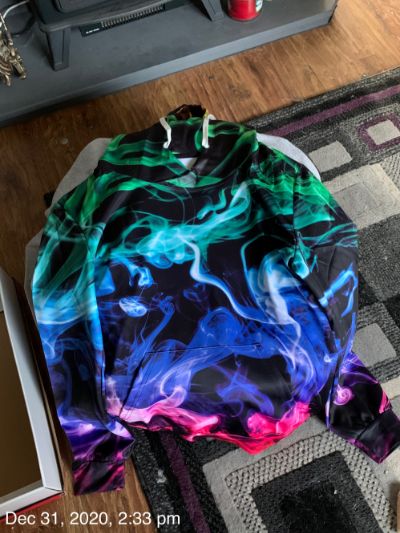 30 December 2020: Ice Skating For Birds
This permanent puddle near Killingworth Lake had iced over so the local birds had a bit of a skate.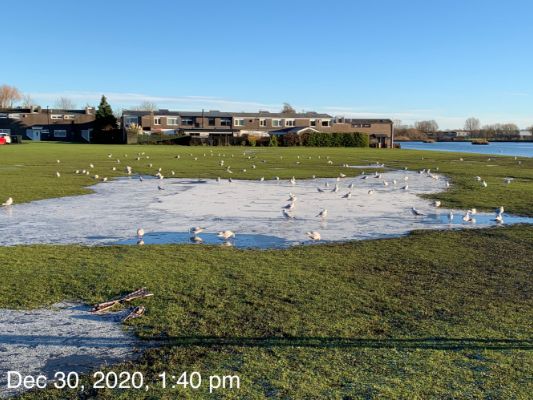 29 December 2020: Cat Bath
Sally ventured into the bath. I was going to turn the tap on for her to have a drink but she ran away as soon as I moved closer.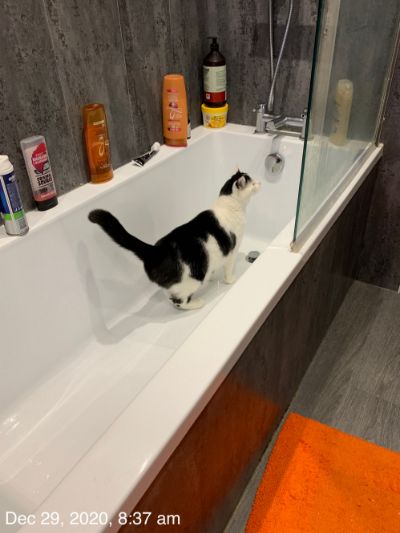 28 December 2020: Sycamore Gap
This week's walk with Noirin, Kat and Aidan involved ice, mist and this tree, made famous by Robin Hood: Prince of Thieves.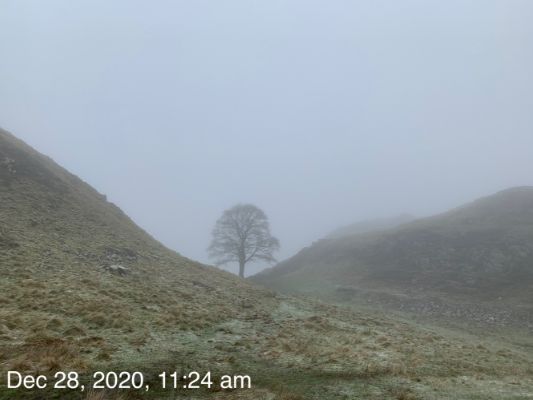 27 December 2020: Ria's Removals
It's becoming quite a habit to help friends move house. Today Ria hired a van and we helped her get stuff out of her old flat and into the new one.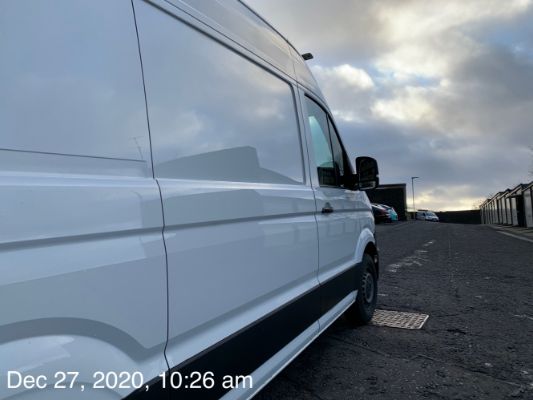 26 December 2020: Boxing Day Dip
I've wanted to do a winter dip in the sea for a long time and I finally had the chance now I've met someone as crazy as me. These are our triumphant but cold faces after taking the plunge.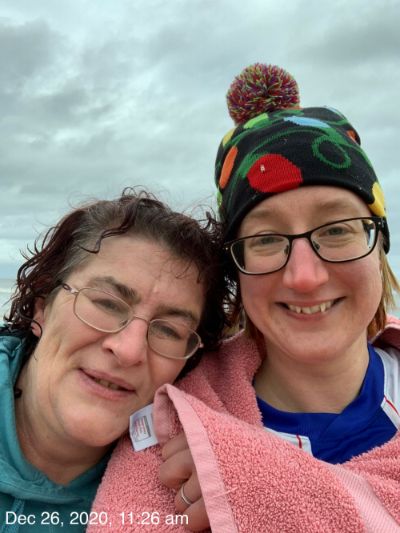 25 December 2020: Sarah's Christmas Dinner
I was amazed by Sarah's first effort at a Christmas dinner. It was far more extravagant than anything I would have plated up and tasted fantastic too.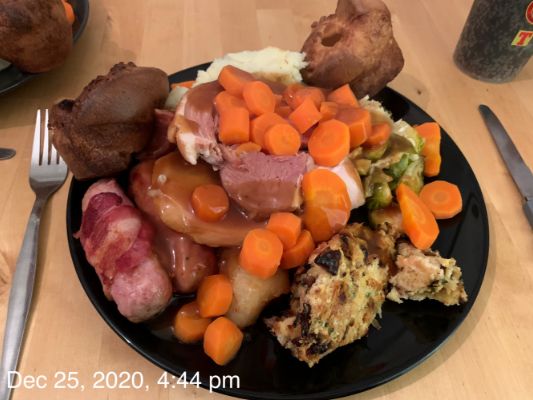 24 December 2020: Snow Walk
It snowed, so rather than sit around and look out the window we enjoyed it properly with a cold walk up Weetslade Hill.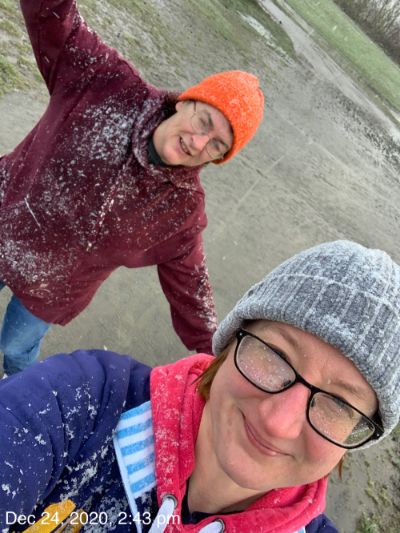 23 December 2020: Remote Viewing
I woke up stupidly early and from a bit of browsing on Reddit and Wikipedia I got it into my head that I wanted to try remote viewing. The aim was to try and 'channel' a test image that someone else had posted, which I hadn't seen yet, using only my magical superpowers. I closed my eyes and drew the images that came to mind. Amongst other things I saw a circle and some dots so I was pleasantly surprised when I viewed the test image and it was the planet Jupiter!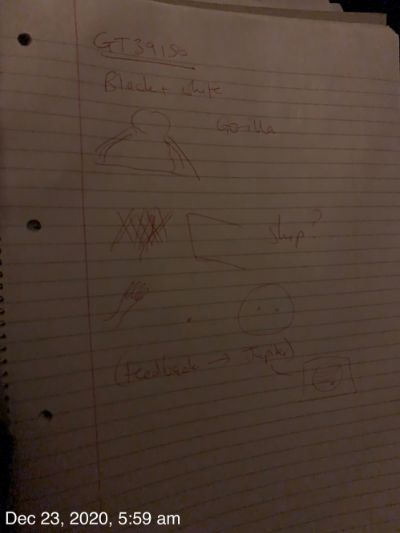 22 December 2020: Wet Fields
This is a common sight in most of the fields around here, which are either muddy or waterlogged.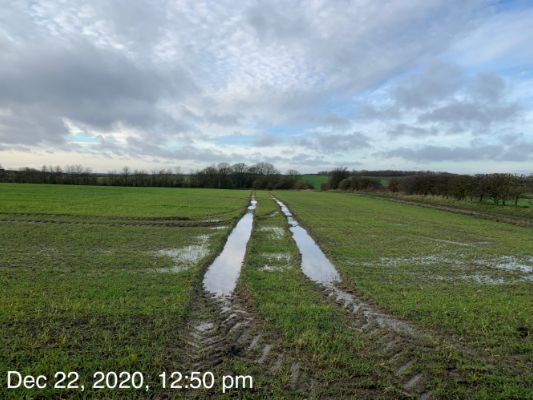 21 December 2020: M&S Shirt
I got an email from work with a Marks & Spencer voucher and an instruction to "buy a bottle" as there is no Christmas party this year. Since I don't drink I used my voucher to buy this polo shirt instead.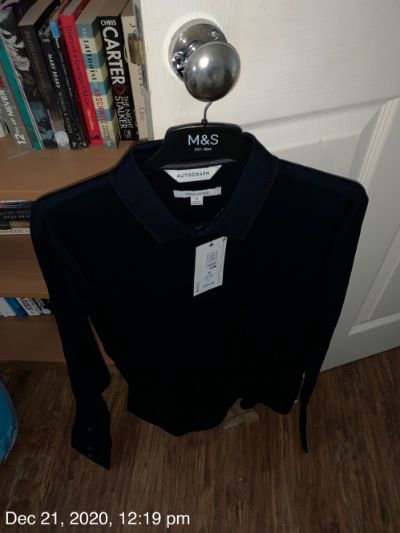 20 December 2020: You Got This
We have a "you got this" sound button for when anyone is struggling with something they aren't really motivated to do.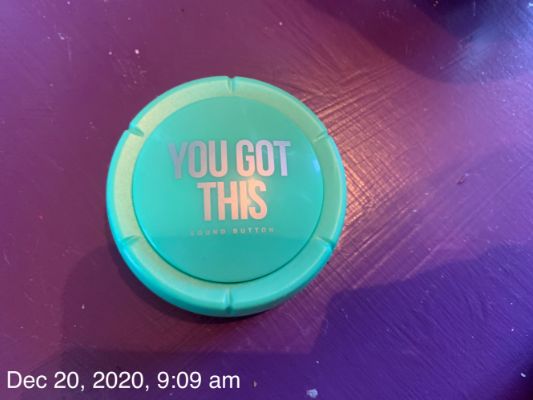 19 December 2020: Bolam Lake/Shaftoe Crags Walk
Another walk with Noirin, Kat and Aidan. This time we parked at Bolam Lake and went for a 6 mile walk around Shaftoe Crags. It was muddy as hell in places but the experience was totally worth it.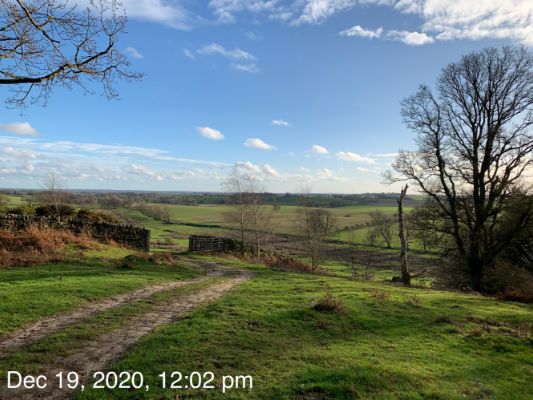 18 December 2020: Blanket Hoody
Sarah knows me well! She ordered me this pizza patterned blanket hoody which is super fluffy and warm.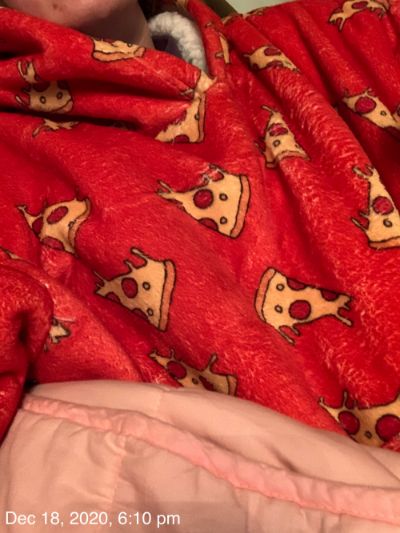 17 December 2020: Holly at the Beach
I borrowed Holly for a walk at Whitley Bay beach. She loves the sea and sand and I was sad not to let her off the lead but that would make me an irresponsible auntie.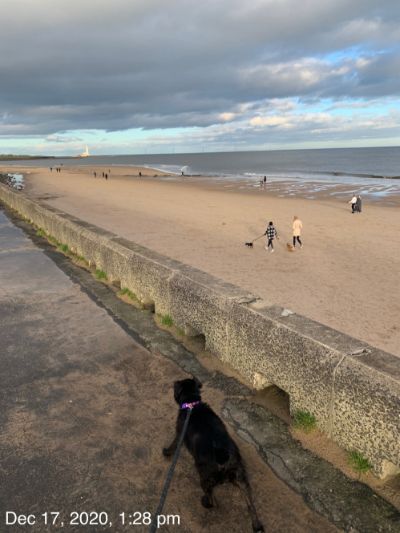 16 December 2020: Executive Decisions
It's a while since I described any of my decisions as "executive" but I still think this card applies to me.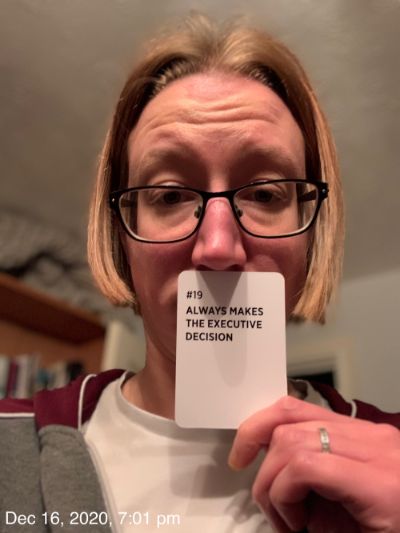 15 December 2020: Christmas Curtains
The Christmas tree is up! I can't say I'm bowled over with enthusiasm for any festivities as the main event today was actually the new curtains also getting put in place.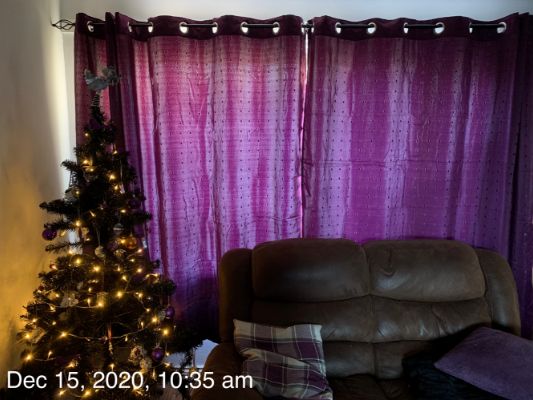 14 December 2020: Xmas Decs
I got the dreaded Christmas stuff out of the shed. I'm not in a hurry to do anything more than that just yet.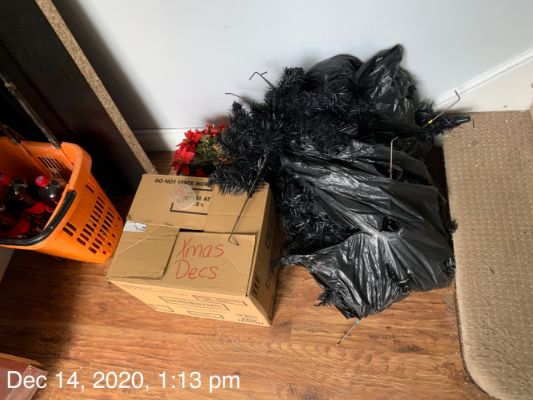 13 December 2020: Alnmouth Walk
Sunday walks with Noirin, Kat and Aidan are the best! The countryside around Alnmouth was cold and muddy but still beautiful.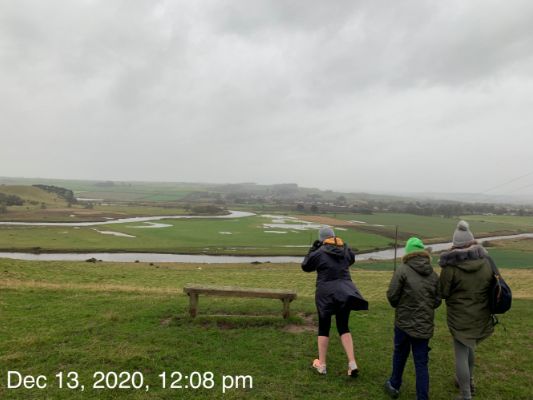 12 December 2020: Spanish Chicken
I woke up this morning thinking about Spanish chicken for some reason, so I couldn't bring myself to cook anything other than that.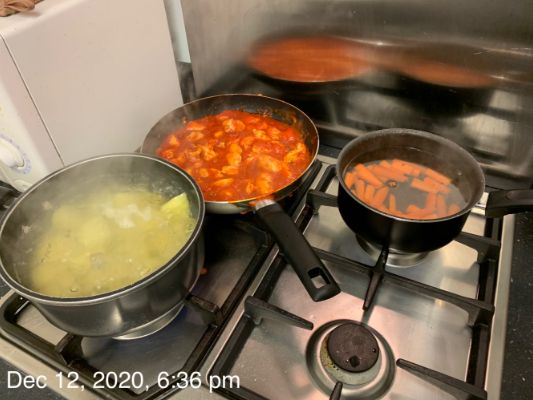 11 December 2020: Walk With Paul
I met Paul for a long overdue catch up as well as a walk around the local area.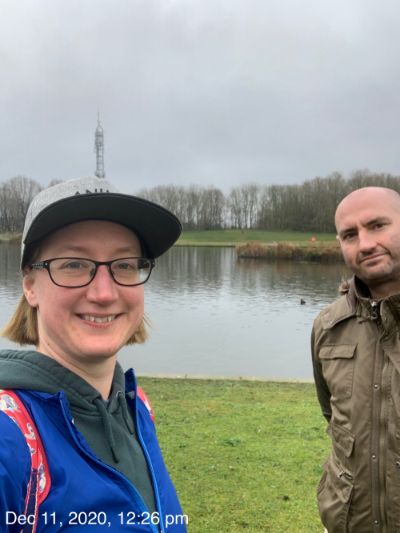 10 December 2020: Burradon Tree
The Christmas tree in Burradon has improved drastically from previous years. Usually the decorations are weird and vertical, this time at least we have a standard approach.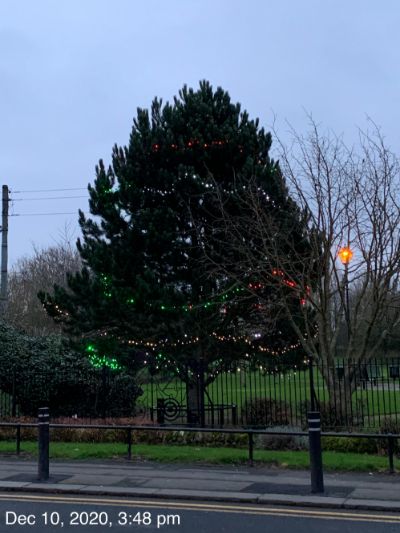 9 December 2020: Ducks
I was very impressed that Holly didn't a) bark at the ducks, b) try and eat the ducks or c) try and swim with the ducks.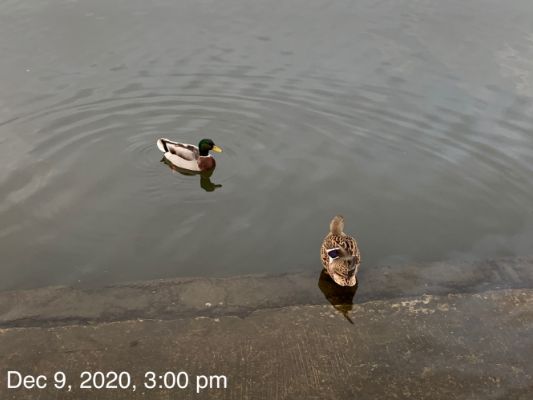 8 December 2020: Unit
In a burst of productivity I finally sorted out the TV unit so it looked less like a meeting point for junk.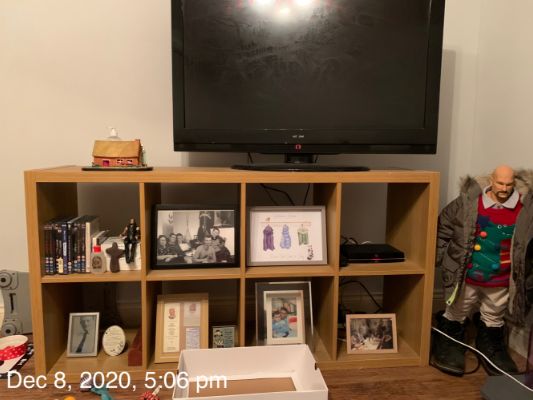 7 December 2020: Amble
Noirin drove us up to Amble for a brief, freezing cold walk around the sea front.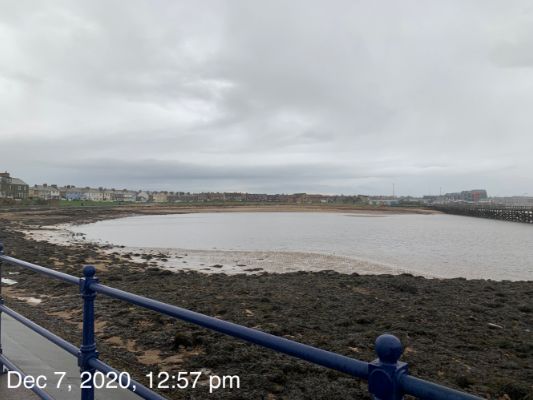 6 December 2020: No Ball Games
I went for a really token walk in the rain. But I didn't play any ball games!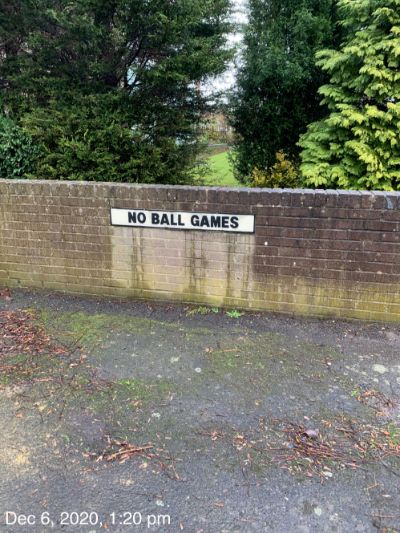 5 December 2020: Katie & Kevin
It's over a year since Kevin the Carrot joined our household. We've now welcomed his wife Katie into our lives!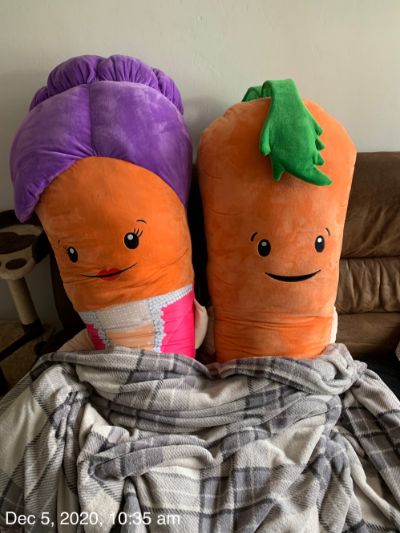 4 December 2020: Drip
I've had to rearrange the shed slightly due to a tiny drip from the roof.
3 December 2020: Christmas Trees
While walking I went past two different places selling Christmas trees but I didn't fancy trying to drag one home just to spend the next few weeks picking needles out of the cat's paws.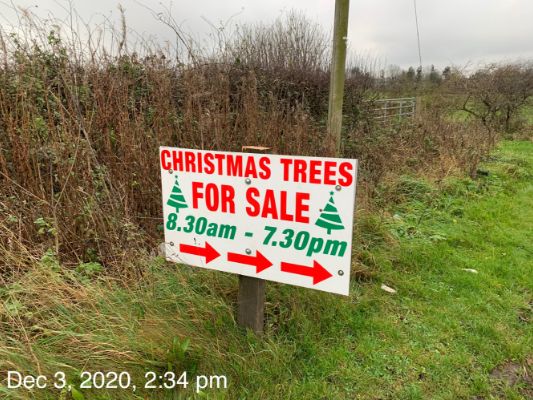 2 December 2020: Marinating
As a rule I don't like touching raw chicken but I bravely conquered my fear to smother some cajun spices in preparation for tea tonight.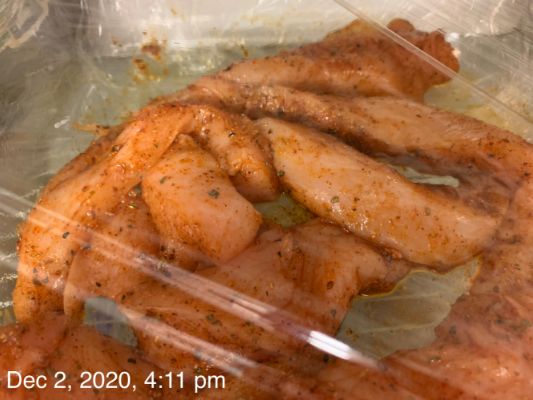 1 December 2020: Village
My walk today took me around Backworth and Killingworth Village.