2020: In Pictures
30 June 2020: Painted Fireplace
I wasn't convinced by Noirin's plan to paint the fireplace slate grey.... but I was totally wrong. While she was at work today I finished off painting the dining room and sitting room and then put another coat on the fireplace and I just love it. The edges still need touching up but it makes such a difference to the room.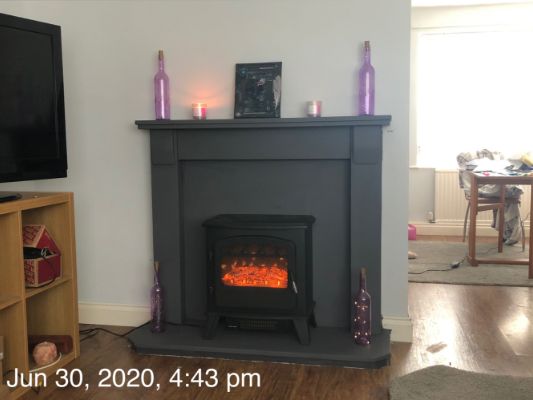 29 June 2020: Boris Visit
Boris came to visit us today. Whenever I take a selfie with an animal it always ends up looking like I've made the cover of a rap album.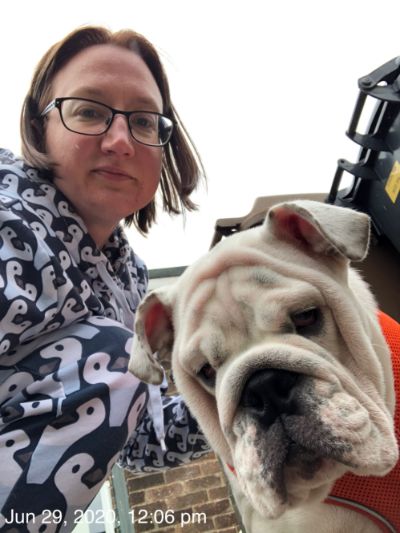 28 June 2020: Gemma's BBQ
We couldn't enjoy the pool in the cooler windy weather but there was nice food and good company which more than made up for it.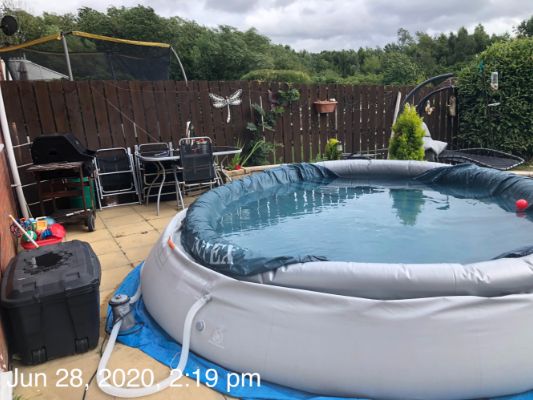 27 June 2020: Painting
The point finally came where I was annoyed enough with looking at half painted rooms to actually tackle some of it myself. I didn't enjoy it but it only resulted in a minor meltdown and no injuries so I'm classing that as a win.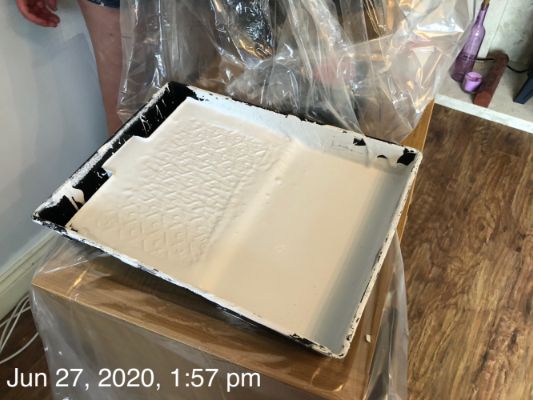 26 June 2020: Hill Stomp
I felt angry and hormonal so decided to go for a walk up Weetslade Hill to burn off some energy. It only took me 21 minutes from leaving the house to being at the top of the hill so next time I'll have to try and beat that.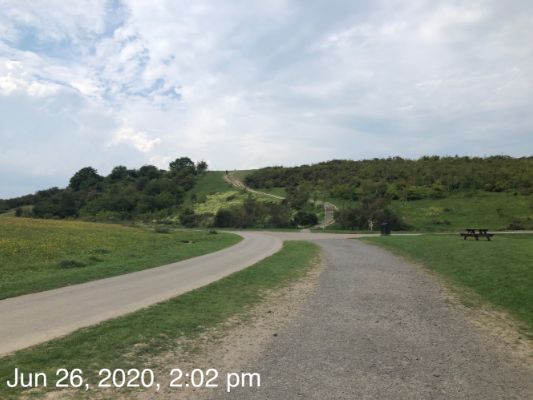 25 June 2020: Taxi Shoes
I used some of my birthday money to order these trainers. They look more orange in this photo but they're actually yellow and remind me of a New York taxi. I went for the slip-on option as I don't seem to have trainers on my feet very much at the moment so it's barely worth the effort of tying laces.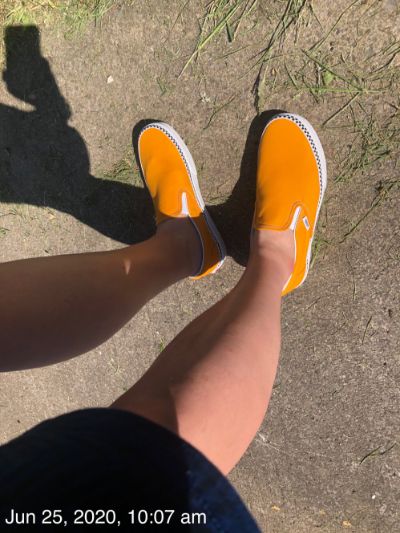 24 June 2020: Birthday Visit
I had the most beautiful 35th birthday with my close family. We gathered for a short time in our garden in the sun to chat and eat cake, and I felt so blessed to have them all in my life.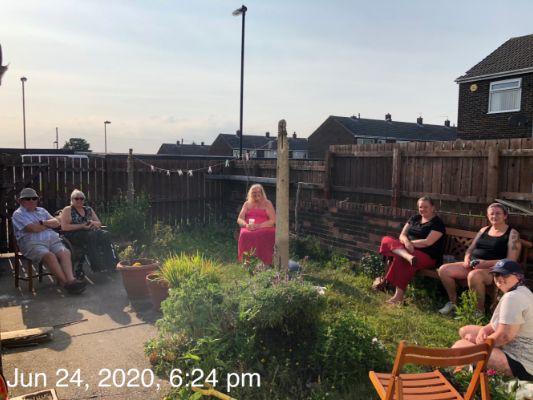 23 June 2020: Zoom Room
I'm slowly turning the shed into a Zoom Room for my meetings. It's a work in progress.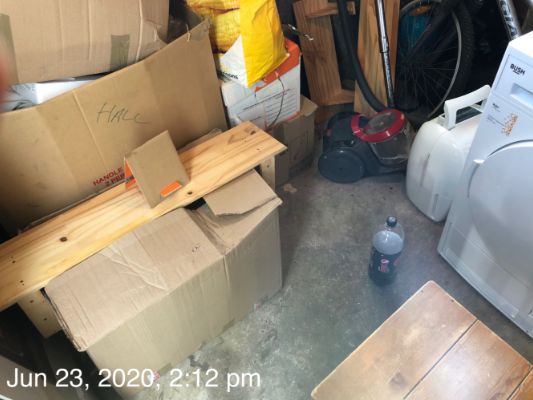 22 June 2020: Sensible Hair
Since the bills are starting to roll in for the new house, I decided it was time to dye my hair back to a sensible colour.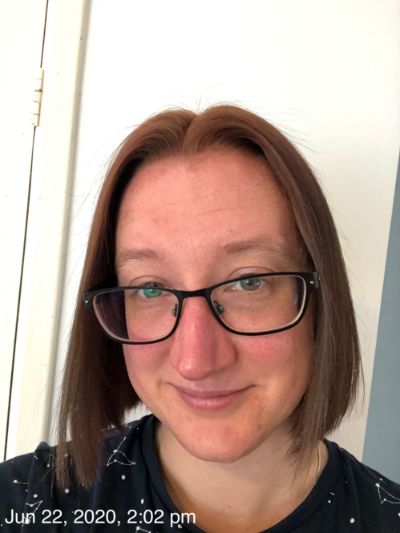 21 June 2020: Father's Day
Noirin and Sarah surprised me with this giant cookie because I've wanted one for ages and we always joke that I'm the father in the household. My gift to my own dad on Father's Day is that I'm 700 days sober today.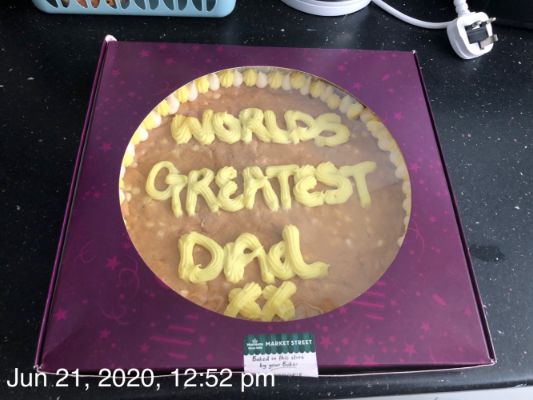 20 June 2020: Family Picture
We had a surprise visit from some of our lovely friends, who brought this amazing housewarming gift. I feel so lucky to know such a brilliant group of girls.
19 June 2020: Carl the Plumber
After our disastrous attempt to change over the washing machine that came with the house for the one in our shed, Carl kindly came back to sort it out for us.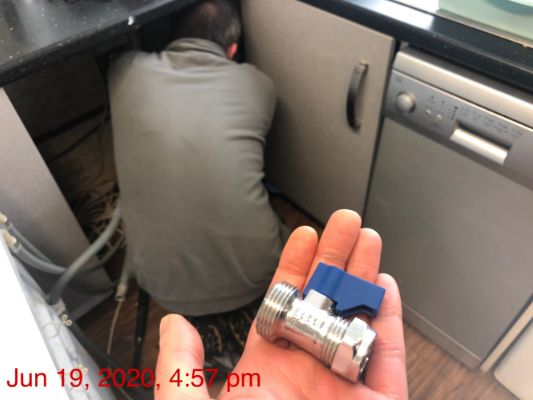 18 June 2020: Maggie's Bench
Sarah bought a garden bench and a customised plaque as a beautiful surprise for Noirin. There were tears.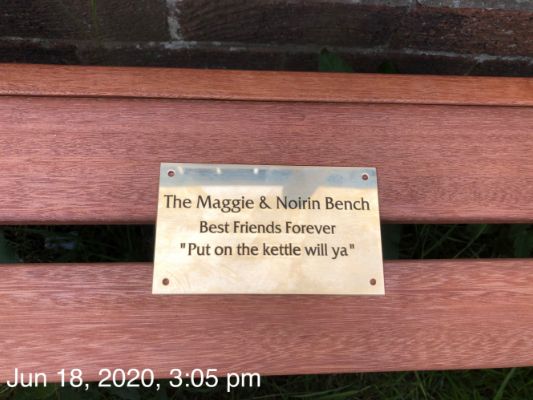 17 June 2020: Stuffed Stuffing
After my last chicken and stuffing topped pizza hit the spot it was time to try it again. This one was even better than last time, as we had nicely cooked and flavoured chicken and stuffing balls.... and it was a stuffed crust pizza.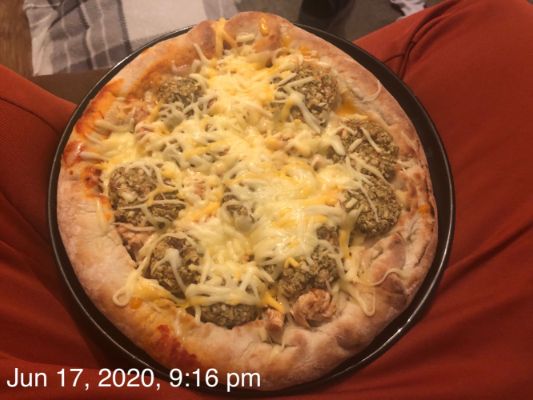 16 June 2020: Key Cutting
Ali and Holly came for a walk which ended up being a round trip of about 6 miles. The purpose was to get keys cut but we also had time to visit Mam, Chris and a reluctant Carson.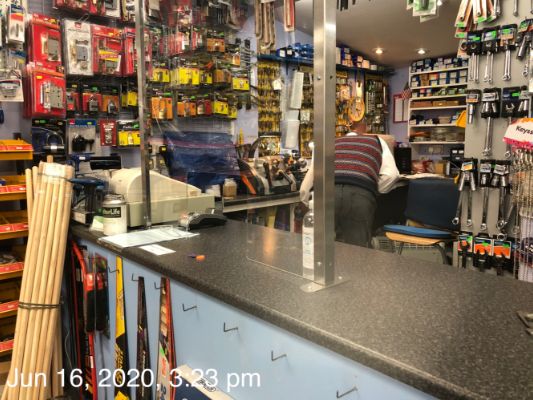 15 June 2020: Drainer
I was desperate for something to stack the clean dishes on when I've washed them so Noirin and Sarah went shopping and came back with a matching bowl and drainer, which I'm informed are "duck egg" in colour.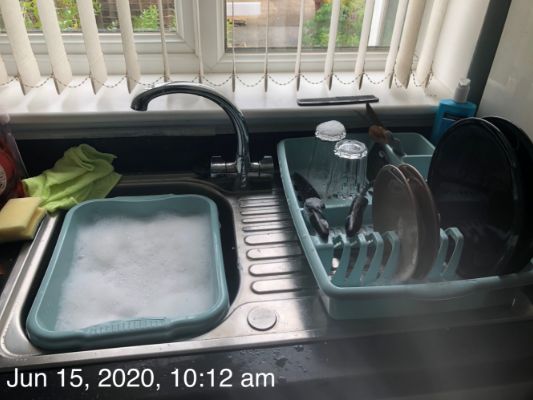 14 June 2020: Bedroom
Our room is just about unpacked other than a couple of boxes filled with odds and ends.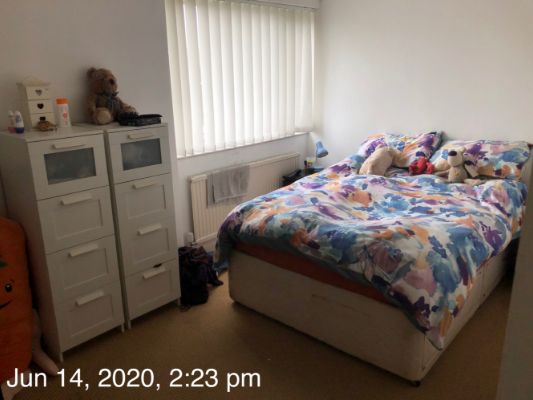 13 June 2020: Hiding Place
I felt so bad for Sally as she was terrified when the removal men came to the old house and she was scooped into her carrier and deposited in the new place. She immediately found a few hiding places - behind/inside the sofas and after not seeing her for hours we eventually discovered the other place was behind the washing machine.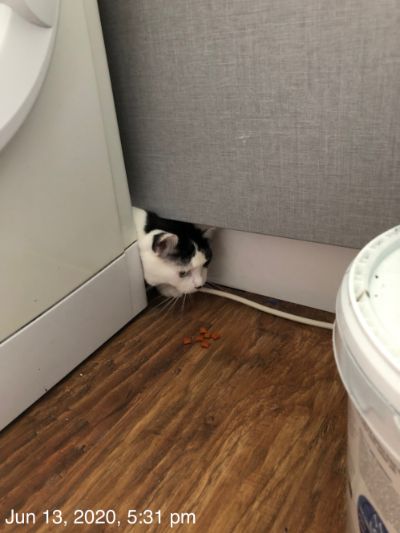 12 June 2020: Sitting Room
On the day we actually moved into the new house we got straight to work in making the sitting room, kitchen and bedrooms functional. The decorating still needs to be finished but it already feels like home.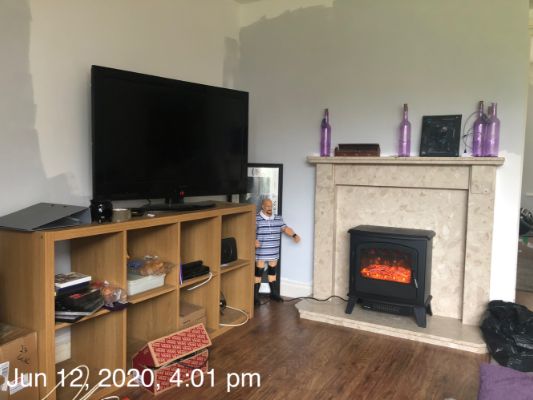 11 June 2020: Packing... Round 2
As if I haven't packed enough boxes recently, we still had to finish off Noirin's house. Kevin the Carrot looked a lot happier about the situation than I felt.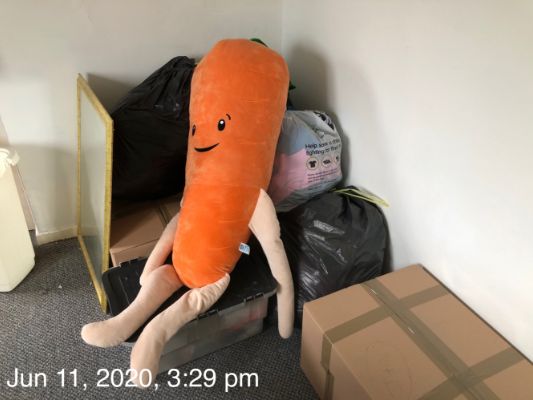 10 June 2020: Penguin Pants
I was allowed to have an early birthday present. Sarah got me these penguin pants to match the hoody I bought for myself a while ago. I've had to swear not to wear a full penguin outfit!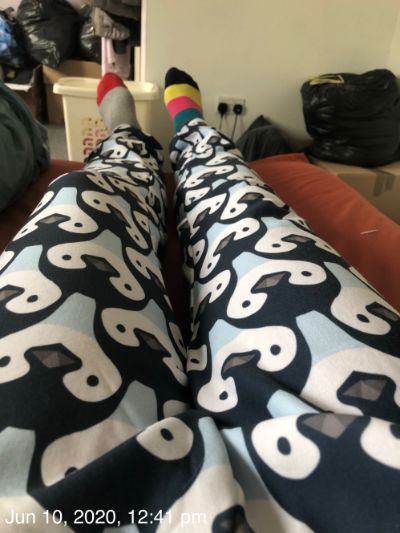 9 June 2020: Paint Progress
Decorating isn't my strong point but Noirin and Sarah have made a brilliant start on the painting of the downstairs rooms. I'm assuming this part is getting finished at some stage!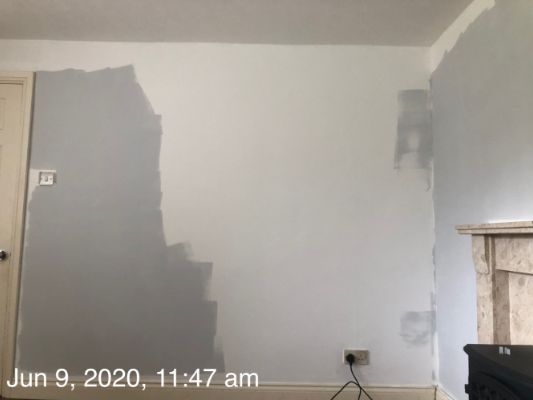 8 June 2020: Peace
Our amazing friends brought round a rose plant named Peace round to our new house. We've decided to rename it Maggie's Rose but I'm sure it'll help our garden have a beautiful, peaceful feel.
7 June 2020: Healthy
We had a healthy dinner of chicken, homemade wedges and salad. Then promptly filled our faces with cheesecake mix in brandy snap baskets. Both courses were delicious.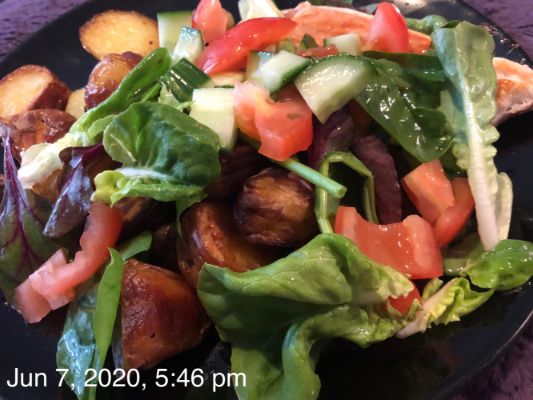 6 June 2020: Maggie's Robin
Noirin's dear friend Maggie has been sick with cancer for a long time and for the last few weeks she's been worsening. I woke up to this beautiful robin picture on Reddit and a few hours later we were told she'd passed away. Noirin is a firm believer that when you see a robin it's someone from the other side coming to visit you, so when Maggie said she'd seen a robin at her window recently it was comforting to think it was her mother coming to collect her.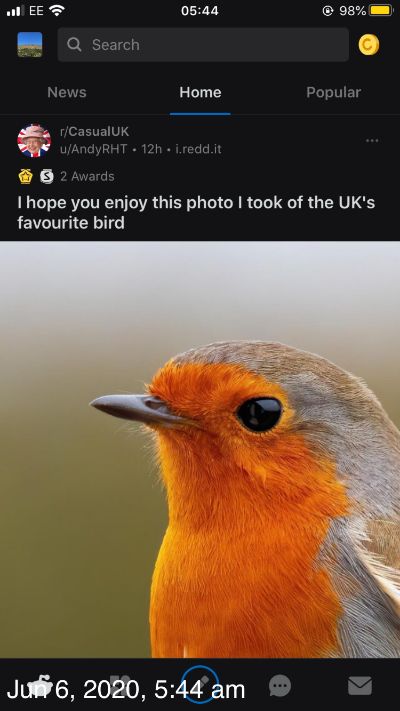 5 June 2020: Completion Day
We finally got the keys to our new home in Burradon. There's still a lot to do but it's nice to be able to crack on while I'm furloughed.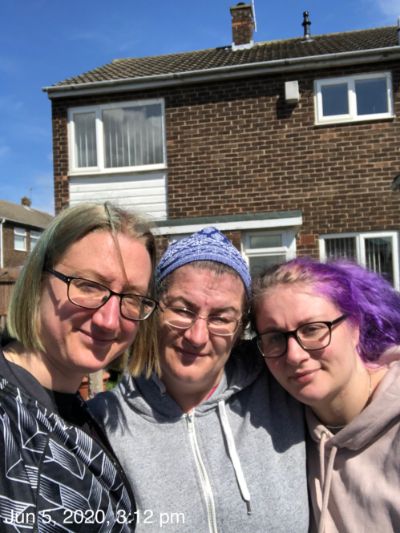 4 June 2020: B&Q
I've finally flipped. I went to B&Q to buy paint for the new house. It actually wasn't too horrendous, other than later deciding that we didn't like the colour as much as we thought. This is why normal people get testers!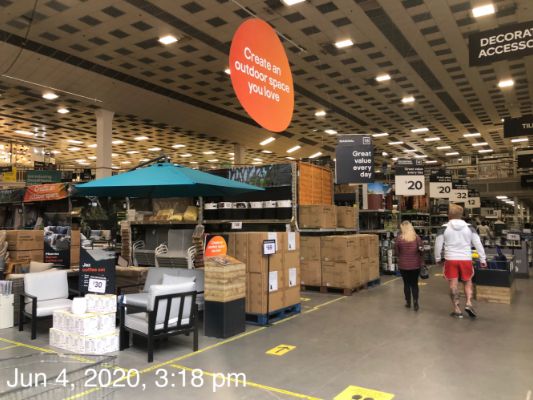 3 June 2020: Chilli Con Carne Crisps
My snack of the day. They actually do taste like chilli con carne.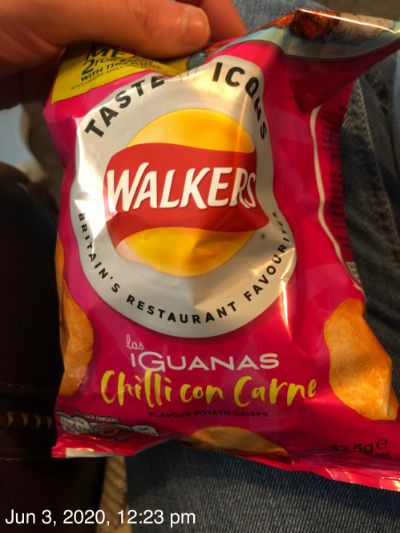 2 June 2020: Cat Drugs
Sally is a very anxious cat so we decided to try crushing some serenium into her food to calm her down for when we move house. As if I didn't feel guilty enough about drugging the cat, she promptly puked tuna all over the sofa shortly after. I don't know how people spike drinks and don't feel horrendously guilty! Anyway, Sally is getting sober.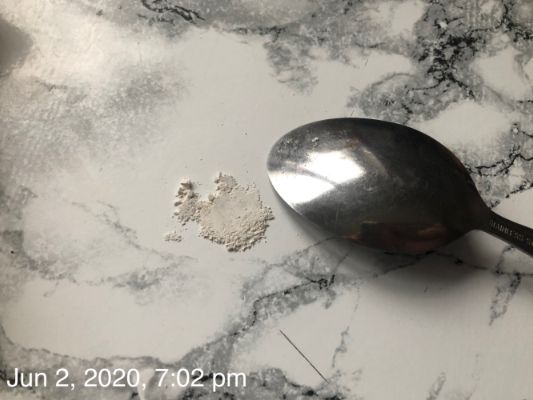 1 June 2020: Summer Hats
Colin and Jerry now have bucket hats and a paddling pool to sit in during the warm weather we've been having.