2020: In Pictures
30 November 2020: Full Moon
I don't want to speak too soon but I haven't noticed any of the usual crazy behaviour from people that indicates a full moon.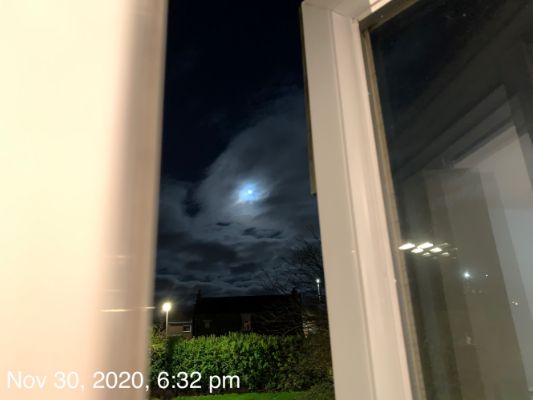 29 November 2020: Druridge Tour
Another trip to Druridge Bay today. This time me and Noirin walked 4 miles down the beach to Cresswell and back. We stopped for a tour photo with my trusty mascots Jerry & Colin.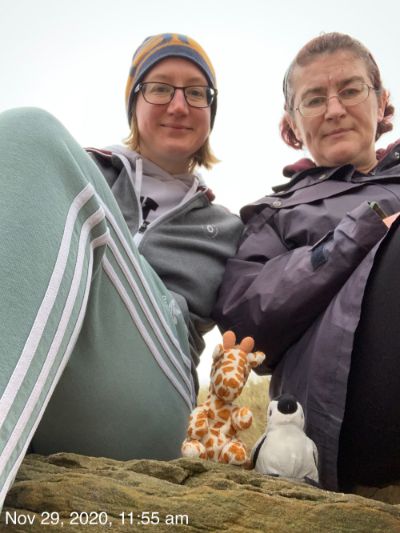 28 November 2020: Hill Summit
This time I was joined by Noirin, Aidan and Kat for a walk round Weetslade. The walk with friends was exactly what I needed today!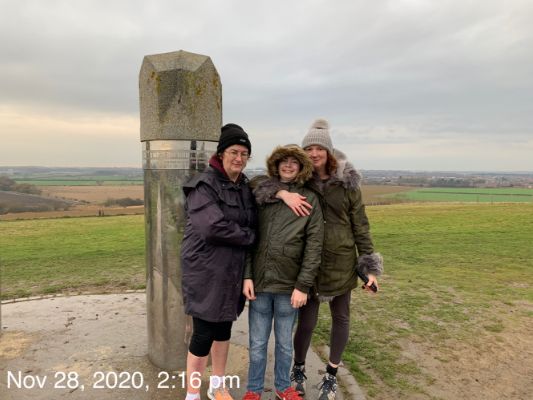 27 November 2020: Matching Chocolate
I inadvertently matched my outfit to the chocolate I went round to the shop for.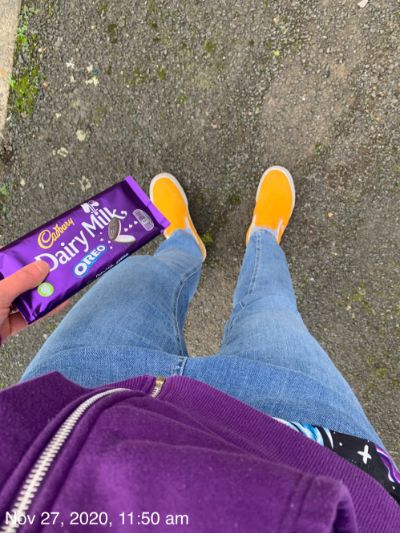 26 November 2020: Gliding Gloves
My new gloves are made up entirely of the material that you can use a touchscreen phone with.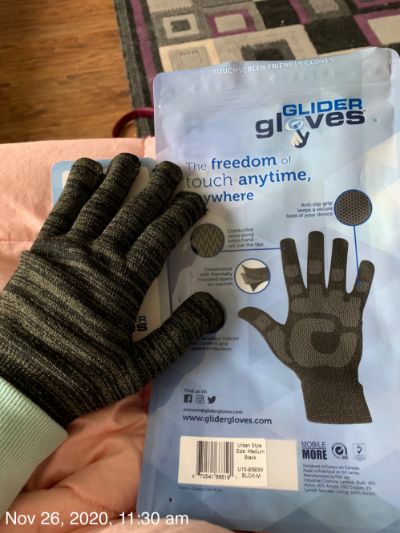 25 November 2020: Bloomer
After my baking success yesterday, Sarah was back in the kitchen today to make a bloomer which went very well with our chicken casserole.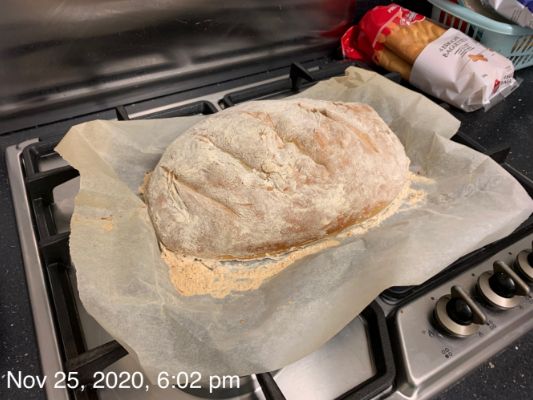 24 November 2020: Fudge
Furlough boredom led me to try making fudge rather than just eating it. This chocolate orange fudge came out remarkably well so I'll be making more flavours soon.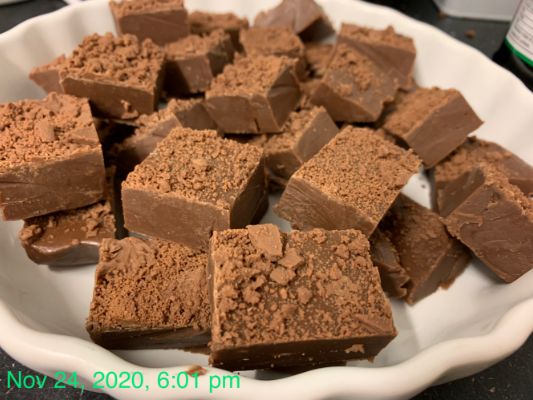 23 November 2020: Horse
This dude's coat looks a bit worn, much like a lot of my own clothes.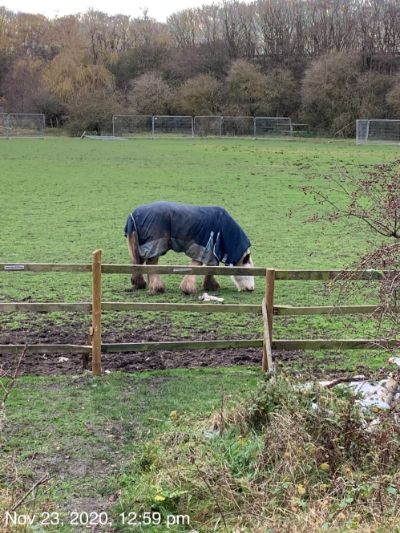 22 November 2020: Afternoon Drive
I've started to really enjoy our Sunday afternoon drives.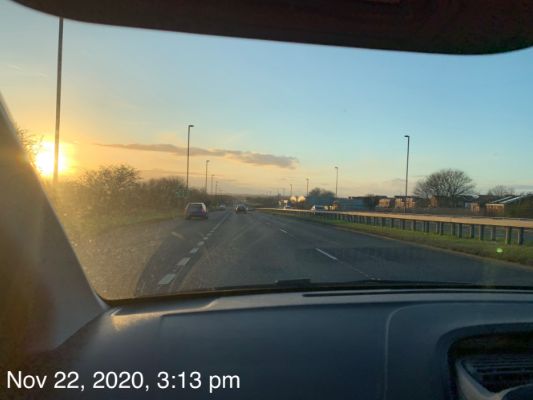 21 November 2020: 17 Years
Noirin celebrated 17 years of sobriety with this cake, amongst other things. Nathan's cakes are always incredible but this one was the best yet!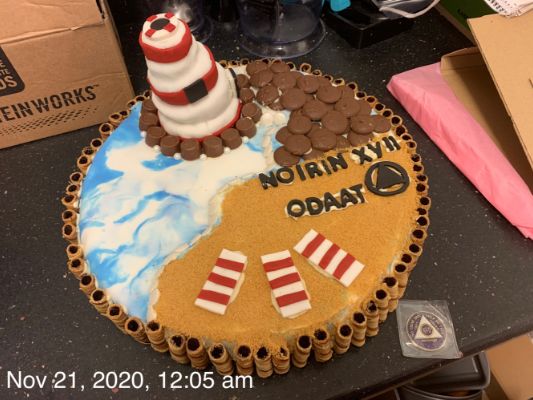 20 November 2020: Shed Sign
Joanne has given me this awesome sign, which I'll proudly hang in the Zoom Shed.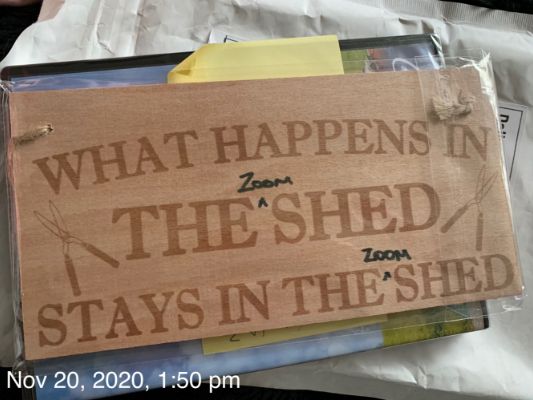 19 November 2020: Scene of the Crime
I've been listening to this interesting podcast lately, about the awful Delphi Murders, which is still an unsolved case.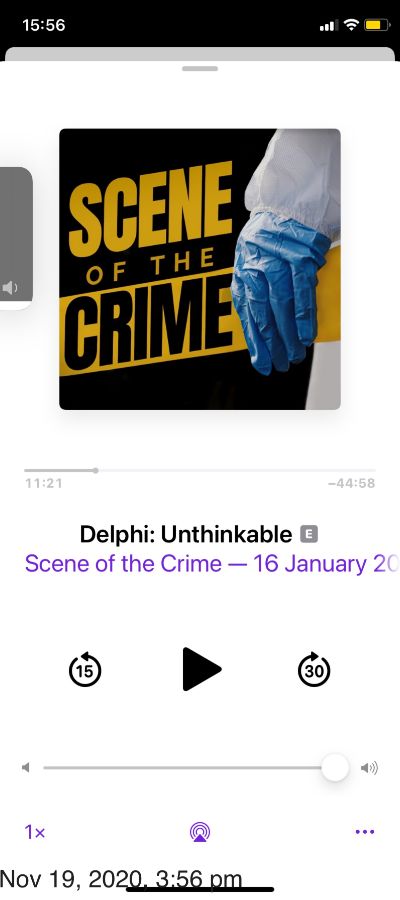 18 November 2020: Weetslade Walk
I go up Weetslade Hill sometimes but don't often walk round other areas of the park.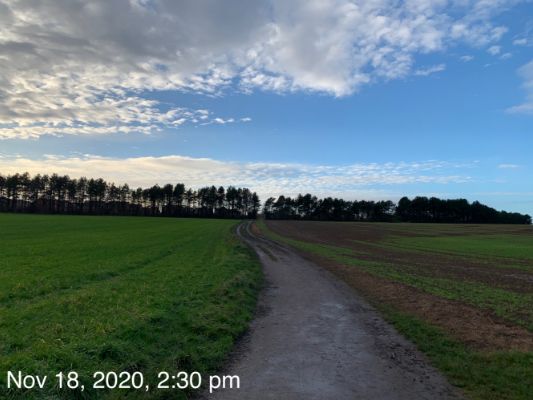 17 November 2020: Cheese Scones
We fancied cheese scones... so we made some.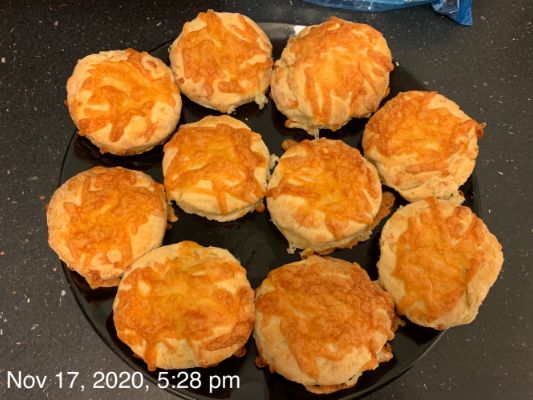 16 November 2020: Reward Point Treats
I decided to spend some of the reward points I've earned through an internet research project so I ordered these two silicon trivets and a kit to make a felt llama.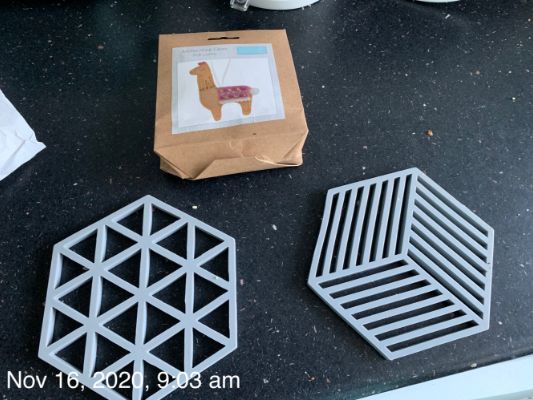 15 November 2020: Shadows
We jumped in the car and went up to Druridge Bay for a plodge in the sea and a walk along the beach. That's my sort of adventure! Our pesky shadows came too.
14 November 2020: Dollhouse Progress
Sarah started building the dollhouse we got her for her birthday. It's so cute!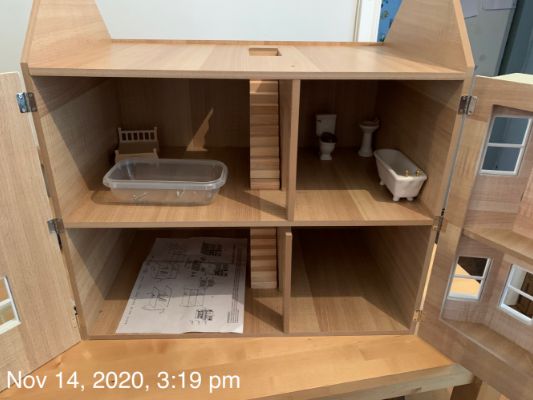 13 November 2020: Train Line
Somehow the combination of the sky and the scenery just seemed really pretty to me today.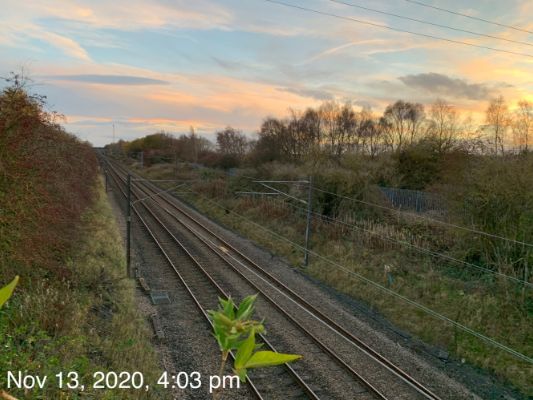 12 November 2020: Chill
On the way back from my walk I decided to take this advice for the rest of the day, but it did feel a bit cheeky since I haven't really done much else this year.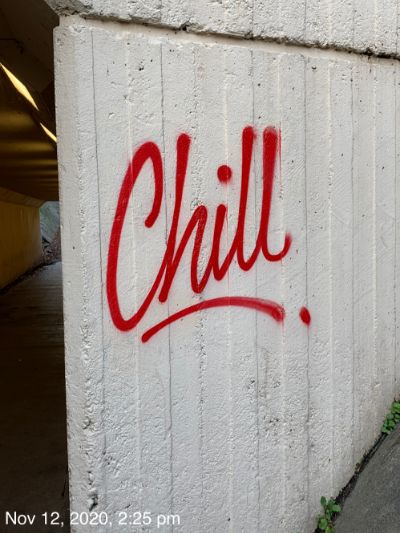 11 November 2020: Noirin's New Dress
Noirin proudly modelled her new dress, which I think was set off perfectly by the aubergine socks!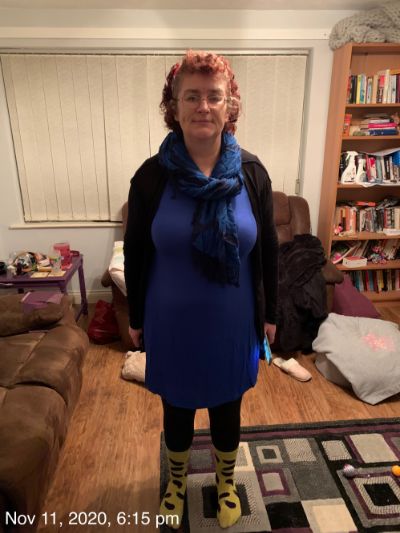 10 November 2020: Long Walk
I went for a 9 mile walk after only setting out to do a few miles. I didn't stop to take many photos but I did occasionally glance up to see the scenery.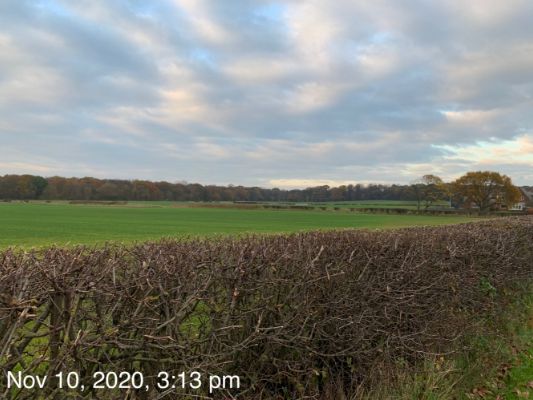 9 November 2020: Weighted Blanket
Noirin got me this as an early Christmas present and I absolutely love it! Naps just moved to the next level.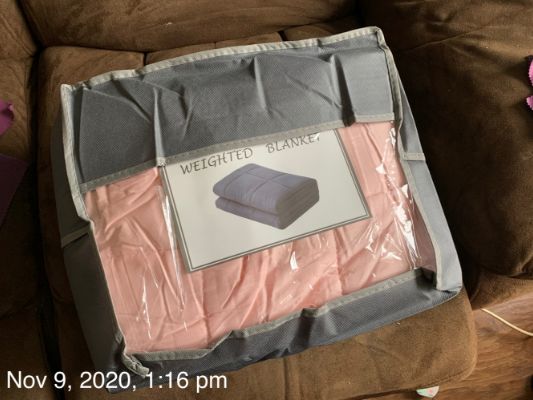 8 November 2020: Yorkshire Puddings
Usually Sarah gets the job of making our Yorkshire puddings but she was at work so me and Noirin had to step up to the plate.. and they came out quite well!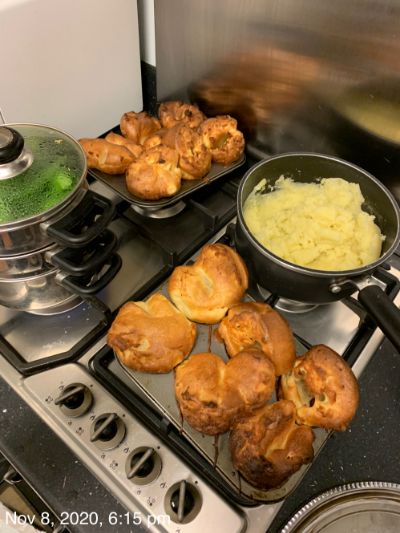 7 November 2020: Rug
We got a new rug for the sitting room. This was the only photo I could get where Sally wasn't sprawled across it.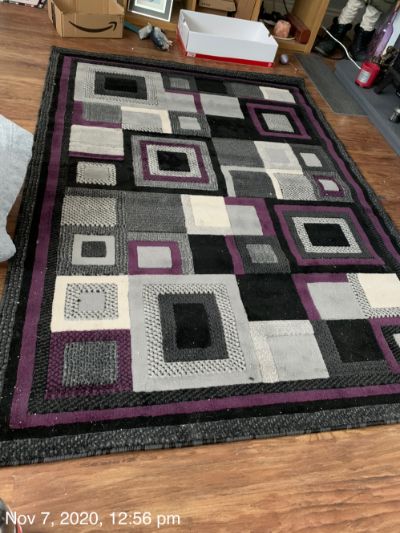 6 November 2020: Cobweb
I didn't see any spiders.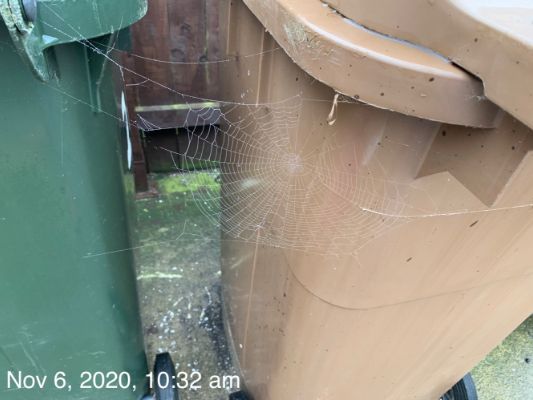 5 November 2020: Vet
I'm not sure who was more scared - me or Sally - on our first trip to the vet together. She's healthy and the vet said she was beautiful and well behaved, which made me feel like a proud parent.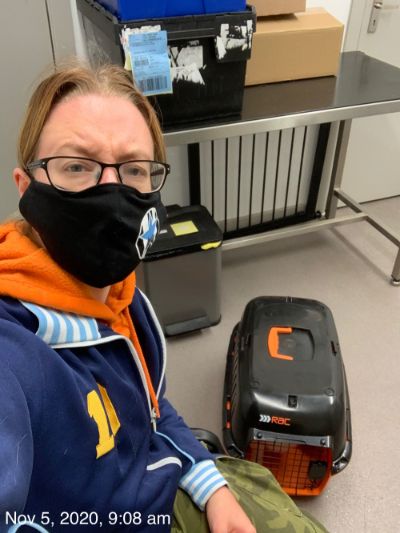 4 November 2020: Killy Village
I went for a 6 mile walk today which took me down this path from Killingworth Village to Great Lime Road.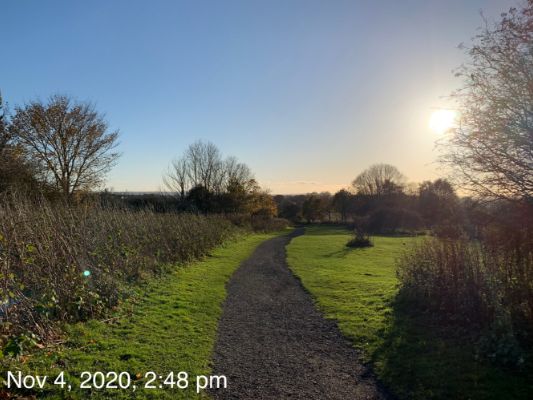 3 November 2020: Paisley Tie
I haven't had a new tie for a while. I am buzzing about this one!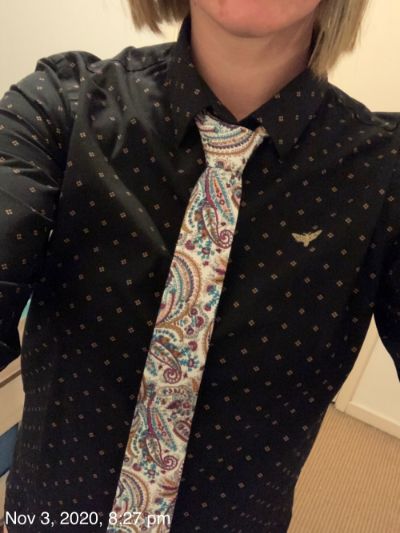 2 November 2020: Painting Lighthouses
With my furlough now set to continue through November instead of me going back to work, I started a little project after picking up these wooden lighthouses in Hobbycraft.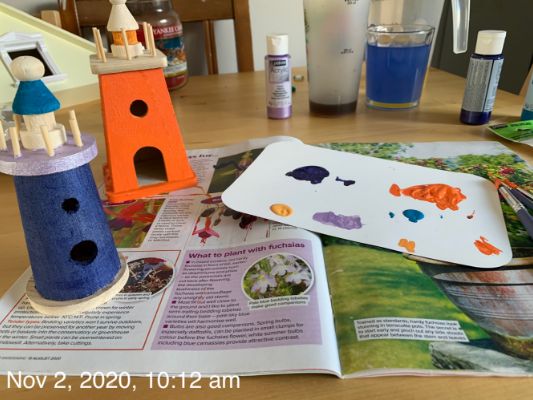 1 November 2020: Seahouses
Not the quickest of drives to see a friend, but we had the car so went up to Seahouses to have a brief catch up with Kat. It was extremely windy but that meant the sea looked beautifully wild.